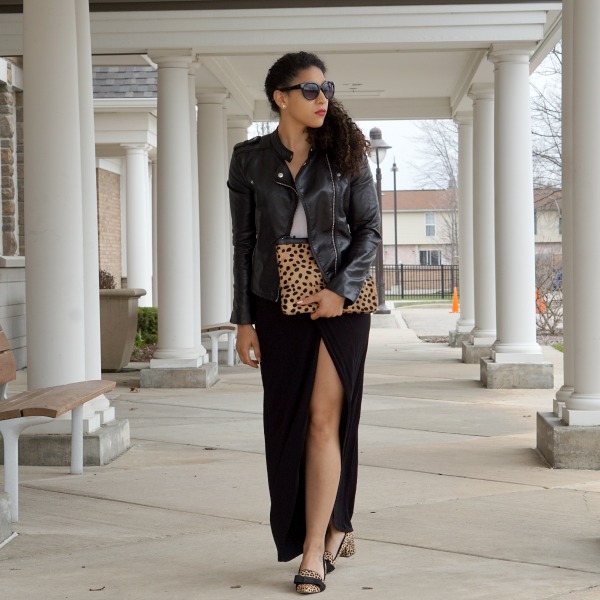 As a girl barely reaching 5'5, I know hard to believe, maxi anything can be a bit daunting to try wear.  There are so many things to worry about, length, rise, color, does this make me look fat? And honestly I despise clothes that take too much thought and effort to style.  Queue this wrap maxi skirt, the perfect solution to all my problems.
What makes this wrap maxi skirt such a great addition to any wardrobe is it's surprising versatility, which as most of you may know I'm all about.  Though the slit may seem a little too sexy, you can easily tone it down like I did with flats or kitten heels and a leather jacket.  Struggling to choose the right wrap skirt for you?  Ask yourself these questions the next time you go shopping:
Does the waistband sit at my waist in a flattering way?  Not all waist bands were created equal ladies, some are way less forgiving on a lady's curves than others.  Find one that's the right size and style for you.
Will my tops tuck in and sit the way I like?  Personally I don't like my tops billowing at the side when I tuck them in so I rock more fitted styles with high waist bottoms.  Be sure that the tops you plan to wear with your new skirt will work with your body and preferences.
What shoes will I have to wear with this?  If you aren't a fan of rocking heels don't buy a skirt that drags on the floor, invest in getting your skirt tailored.  You don't want your skirt to gather dust in your closet because of something silly as only being able to wear it with certain shoes.
Does it work with what I already own?  This may seem obvious, but don't add clothes to your wardrobe that you have to buy more clothes for.  Be critical when it comes to adding clothes to maximize what you already have.
Don't ever think that your body should limit you from wearing certain things.  The trick is to find a way to make it work for you and rock it with confidence.  Want more maxi skirt inspo?  Check out how to style a midi wrap skirt.
Now I want to hear from you, are there certain clothes you feel you just can't wear?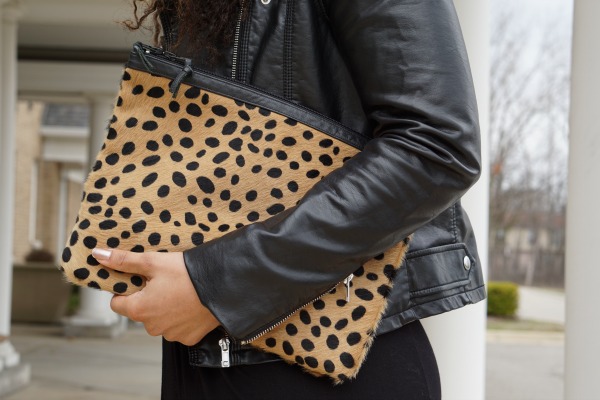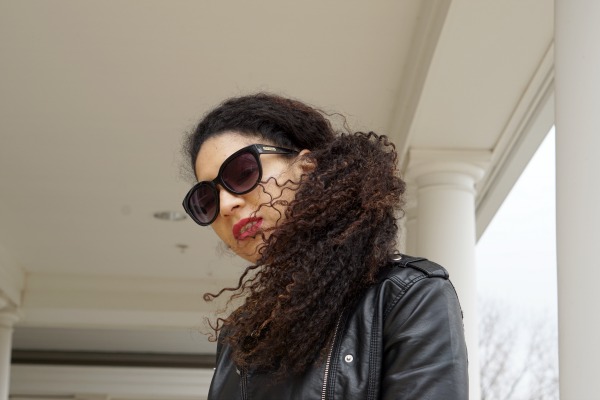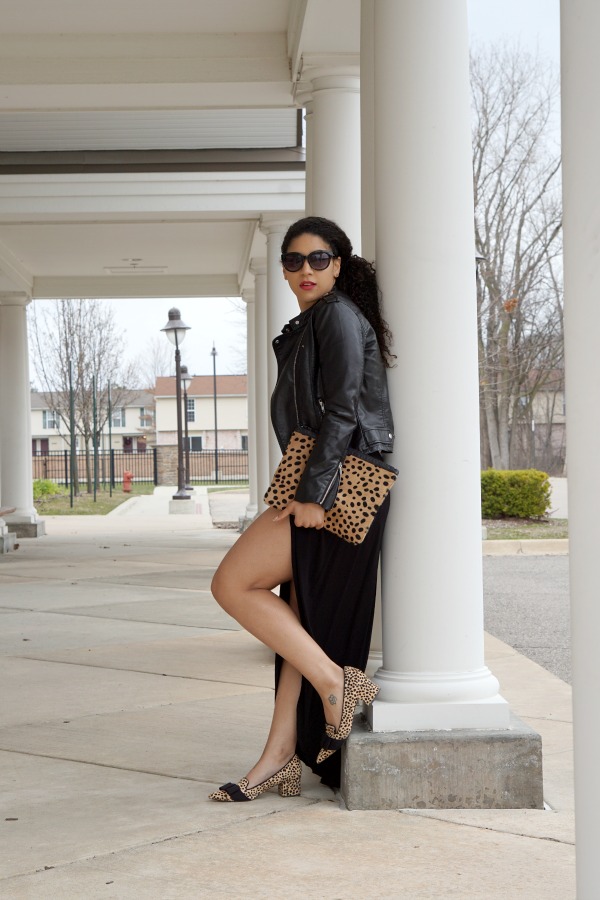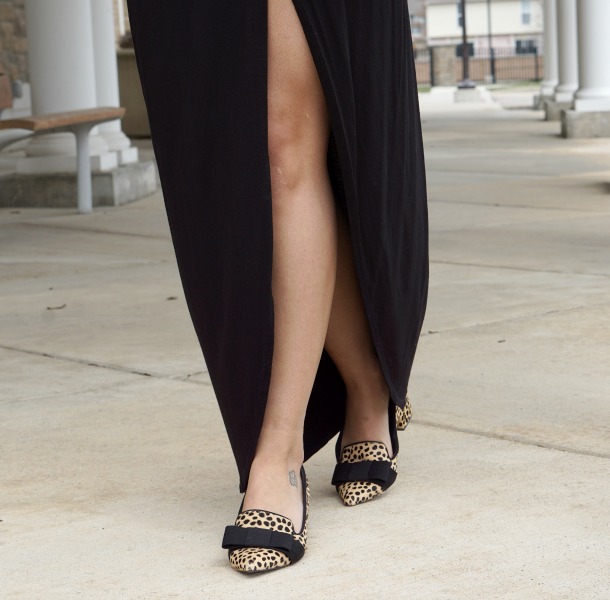 This post contains affiliate links, which means that if you click on one of the product links, I'll receive a small monetary incentive that is of no charge to you.
H&M Jacket (Similar Jacket)|Kohl's Tank (Similar Tank)|ASOS Skirt (Similar Skirt)|Love Cortnie Clutch (Similar Clutch)|Topshop Shoes (Similar Shoes)
See what else is going on with Lil Miss JB Style on: