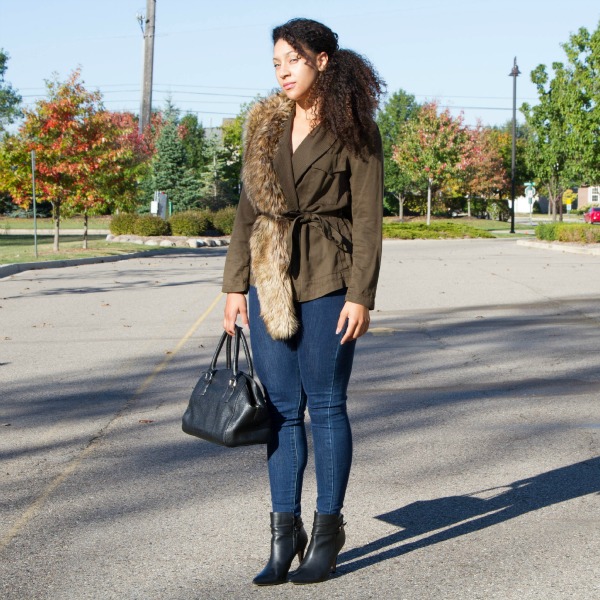 As I shared last week, Fall can be a difficult time of the year for getting dressed since the weather is constantly fluctuating.  Much like the weather my style also shifts with the seasons.  During the summer I aim for a more relaxed look with thinner fabrics and looser cut clothes, but in the Fall I gravitate towards edgy, tailored pieces.  That's where this wrap jacket comes into play.  I love this jacket because the material makes it summer friendly, but the color and wrap detail helps me transition it into my fall vibes.  When choosing transitional pieces keep these things in mind:
Fit.  I know I always say this and it's always at the top of the list but that's because it's important! Make sure that what you choose fits your body AND style for each season.  If you're girly one season and tomboyish the next make sure your transitional piece works for both.
Material.  Be sure that the material plays well with all the seasons, light enough for summer but can be layered effectively for warmth in the winter.
Color.  Neutral and muted colors transition easier than bolder colors, but remember it's about your style preferences.  The key is to make sure it fits into your color palette for each season whether as a main color or accent piece.
Patterns.  Patterns, much like color, can vary from season to season.  The trick to transitioning "seasonal" patterns like floral from summer to fall is pairing it with season appropriate colors or textures.
The way to get the most out of your closet is to maximize what's within it by finding multiple ways to style each item you own.  You don't need to spend big bucks and have a million clothes, having a solid foundation of staples with a few statement or seasonal pieces is more than enough to create a wardrobe with endless options!  Don't believe me, see how else I styled this wrap jacket for the summer.   Also, check out my post on how to layer for fall!
Comment below and tell me: What's your favorite transitional piece?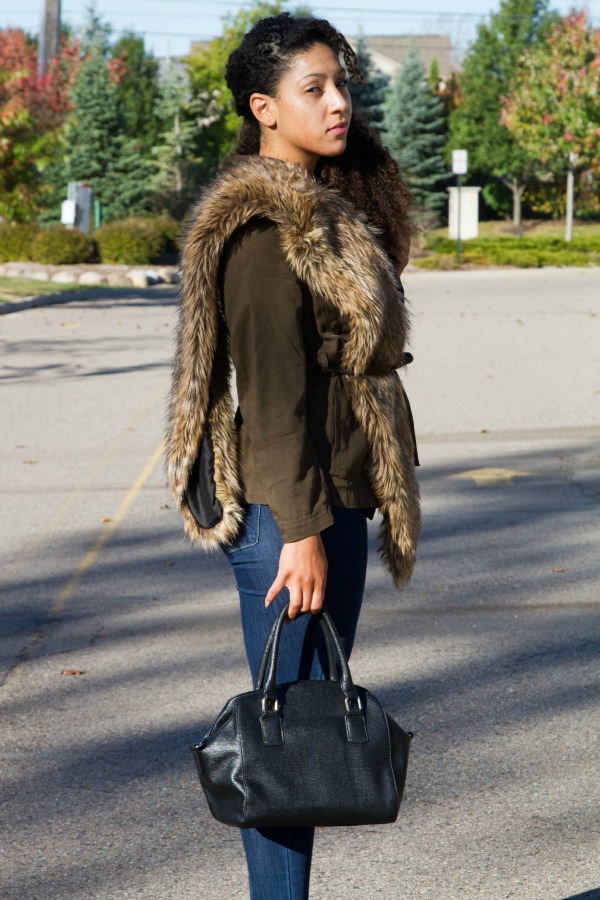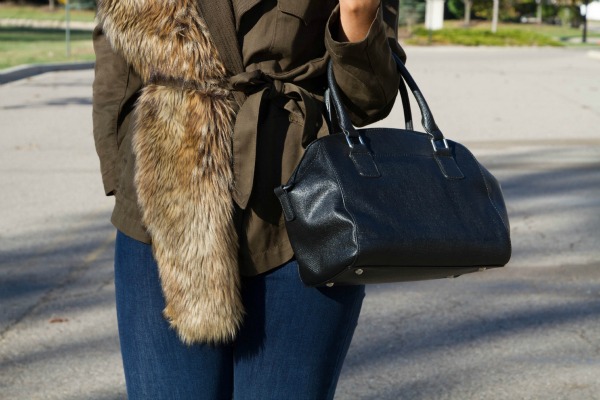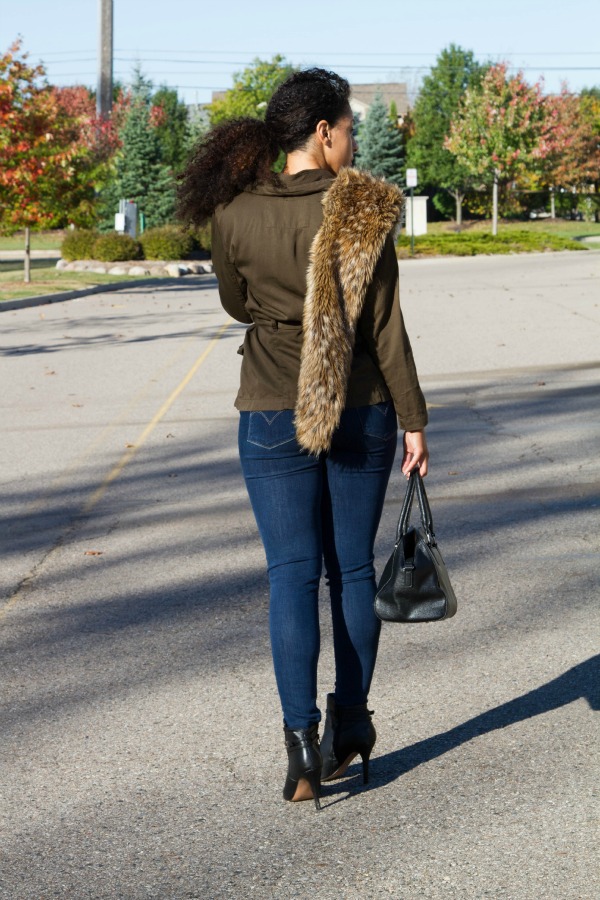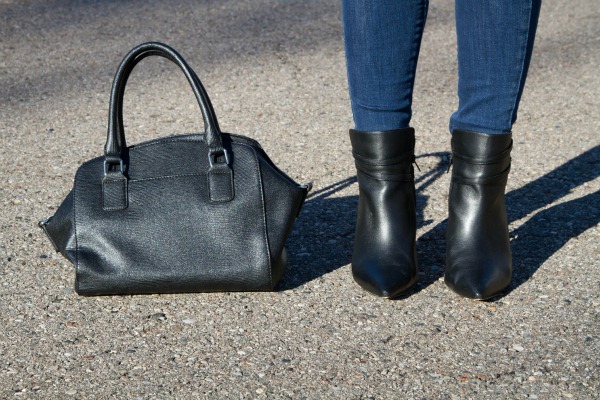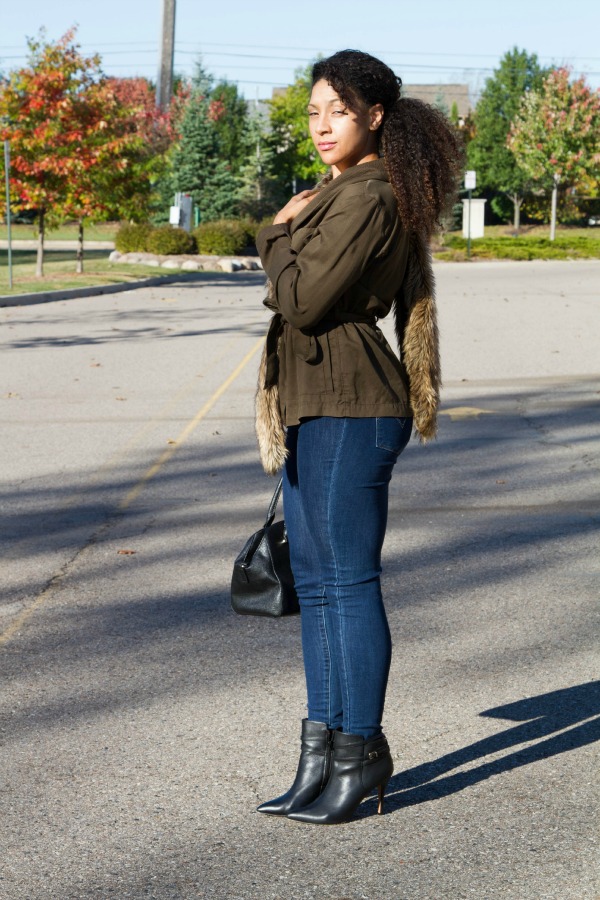 Photos by Shanta Mac
Topshop Stole (similar stole)|H&M Jacket (similar jacket)|Levi's Jeans (in black)|Marshall's Purse (similar purse)|Saks off Fifth Booties (similar booties)
Follow what else I've got going on: