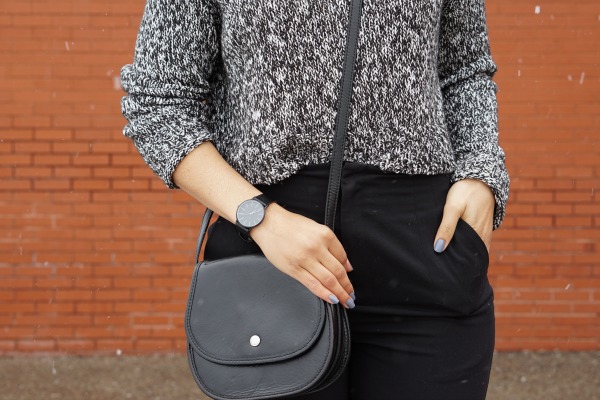 Just the thought of work wear, you know the drab, ill-fitting, uncomfortably boring suits, makes many women cringe.  With the drive for corporate environments to remain current, dressing for work these days can seem even more daunting because there's no set dress code.  A lot of bloggers and fashion gurus always say things like "dress for the job you want not the job you have" and "don't wear anything your boss wouldn't wear" but when your boss is a man and his outfit switches from business casual to Cali comfort at the drop of a hat that isn't the best advice.  The other reason that advice sucks is because it creates limitations.  You start to buy clothes that are only for work and nothing else.  This means more money spent on strictly work wear and a lot more time wasting trying to create outfits that can go from work to happy hour.  Though for some people having designated clothes for specific activities in their lives can seem helpful, unless you have a celebrity budget, it isn't the most resourceful way to build your wardrobe.
The goal with your wardrobe is to fill it with clothes that work for your body, personal preferences, lifestyle and make you feel amazing!  Instead of having clothes strictly for each occasion, you want to have outfits that can easily be worn for multiple activities with little fuss.  Our lives are too busy and our time is too valuable to be trying to change 2-3 times a day.  This means that instead of spending time shopping for a blouse strictly for work, you want to find a blouse that you'd rock on the weekend for coffee with the girls and can be styled appropriately for your 9-5 as well.  As you peruse the aisles of your favorite store and start to grab clothes off the rack be critical of it's role in your closet.  Will it be a staple that is easily mix and matched or is it a statement piece that will be worn more sparingly?  Does it work with what you already own and can you create multiple outfits with it?  Can it work for several occasions and go from season to season?  And most importantly once you actually do put on the piece, which you better be doing before you buy anything, does it make you feel incredible?
You don't need an endless closet, but clothes that can be worn and re-styled endlessly.  Not only does this save you money, but time and stress of putting together a look that really feels like you.  If you're tired of wasting money and time on clothes that make you feel limited, schedule a complimentary consultation and let me help you.  Wonder how else you can rock this awesome crop sweater, see 3 other ways to wear a crop sweater.
Now I want to hear from you, what do you struggle with when it comes to work wear?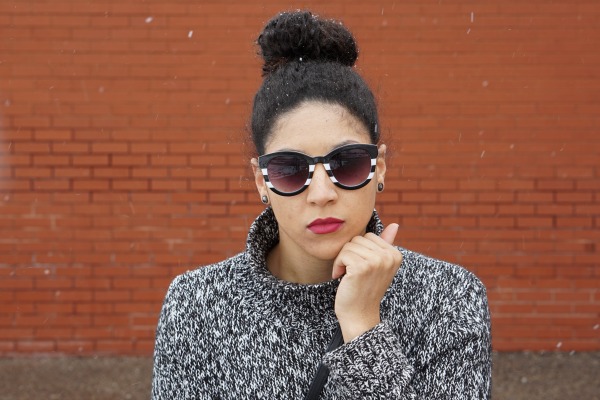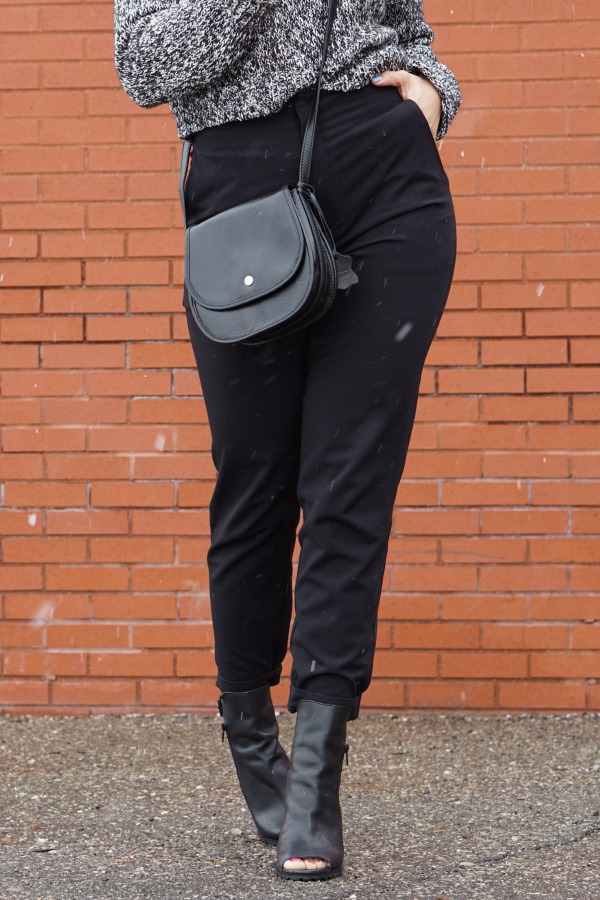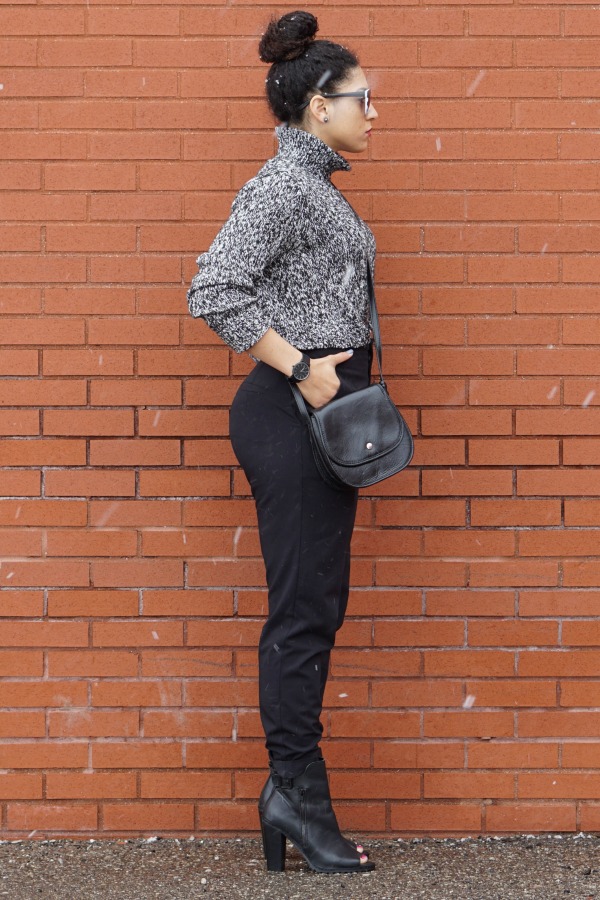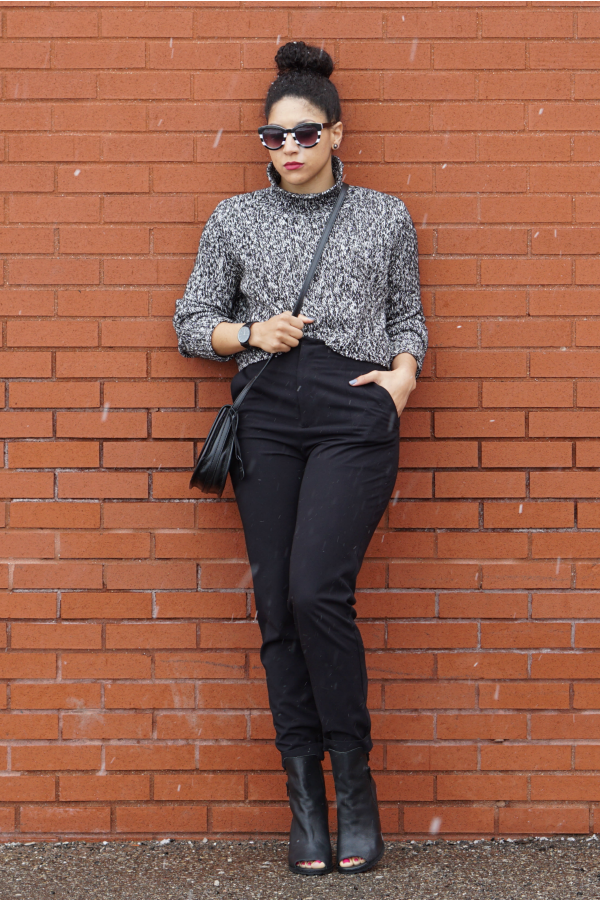 This post contains affiliate links, which means that if you click on one of the product links, I'll receive a small monetary incentive that is of no charge to you.
Quay Sunglasses (Similar Sunglasses)|H&M Sweater (Similar Sweater)|Forever 21 Pants (Similar Pants)|Marshall's Purse (Similar Purse)|KBD Shoes (Similar Shoes)
See what else is going on with Lil Miss JB Style on: