This post goes out to all my fellow female engineers out there.  Those of you who when you've told people what you do, they say, "Wow really? You're an engineer?"  As if you being an engineer is so wildly unbelievable. Which, quite frankly is insulting.  I know I definitely get it a lot particularly because of how I dress.  And it's these kinds of reactions that deters a lot  of my fellow women in STEM professions from branching out with their style.  There is still this fear that if we admit that we even have the slightest interest in fashion it will somehow disqualify us as engineers and being taken seriously.  That and the struggle of having to wear protective gear and work in hazardous and dirty environments.  Which begs the question, what do people think engineers should look like? Well I'm here to shed some light, as a female engineer in the automotive industry on what I wear to work.  Never have I been told to tone down the way I dress so that others will take me seriously.  And I'll bet no guys have ever been told that either.  So to celebrate the new year I rounded up 11 of my favorite work outfit ideas for female engineers and women in STEM professions.  And to answer your next question, yes I've worn these all to work.  Keep in mind I work in the automotive industry so I'm not required to wear protective gear 24/7, only when I go into the garage.  But I have worn a variation of these looks while under a hoisted vehicle checking out leaking exhaust systems with all the proper protective gear on.  Also be sure to read the captions where I share tips and concepts behind each outfit which can be applied for whose job has more stringent dress codes.
For my female engineers do work in places that require more protective clothing, like the plant or structural jobs, be sure to read the comments below where I share more tips on how to dress stylishly in those environments!
A monochrome outfit is always an easy choice for work.  For a sophisticated look, try rocking the same shade from head to toe.  If you want to add interest play with different shades and add pieces with fun details. Get the details on this monochrome look.
2.  If rocking one color head to toe is too bold, try mixing and matching your neutrals!  If you're able play with your silhouette by swapping out regular slacks for culottes or a wide leg style.  Get my tips on mixing your neutrals for work.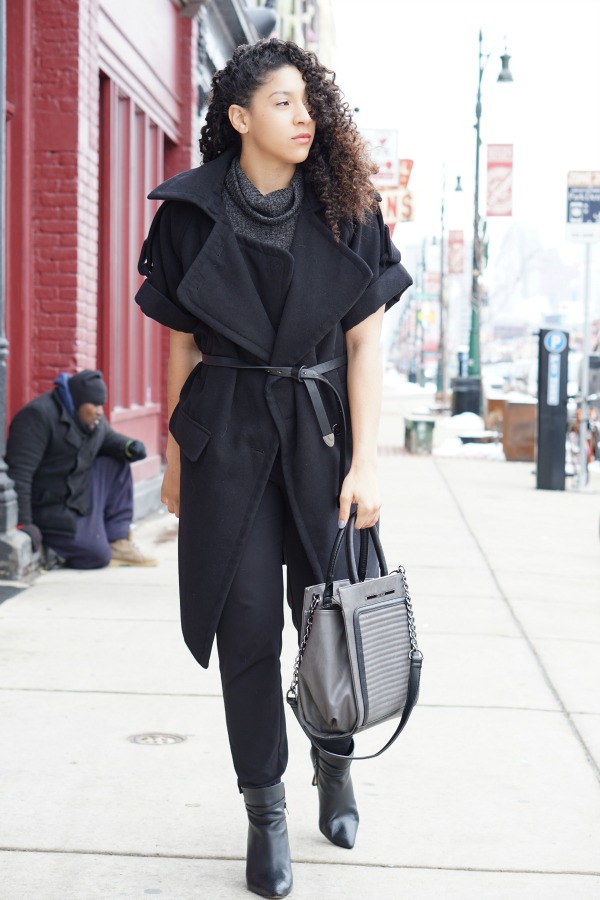 3.  Try turning a layering piece into a top. This is another easy way to add some interest to a work look and can be done with a jacket, vest or blazer!  If you can't have anything dangling stick to buttoning all the buttons or a fitted waist belt. See how else you can style a short sleeve coat.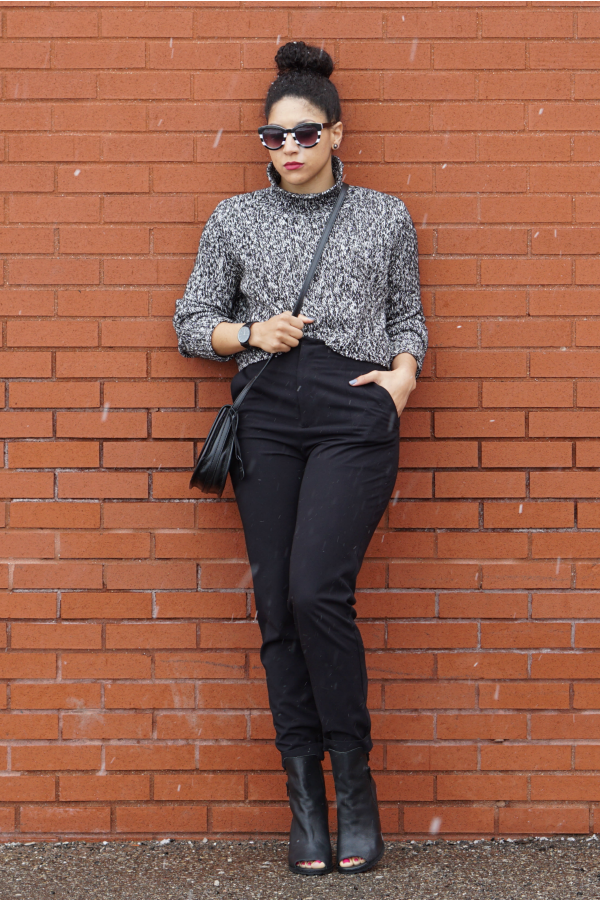 4.  Don't be afraid to rock a crop top to your 9-5!  To get away with this either layer it over a longer blouse or pair it with a pair of ultra-high waist pants.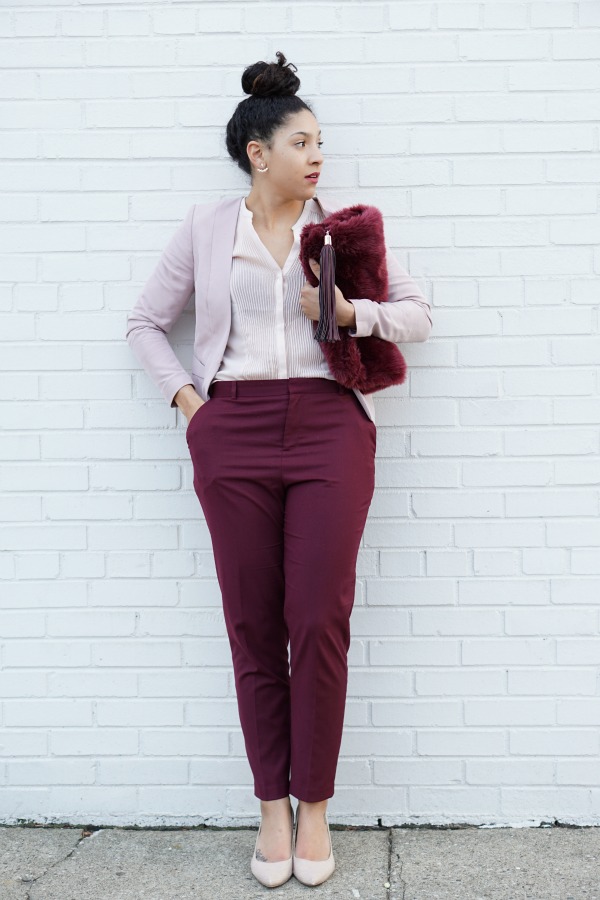 5.  If you're looking for something more quirky color blocking is a fun way to brighten up your work look.  You can stick to colors of a similar shade or even try color clashing to really make a bold statement!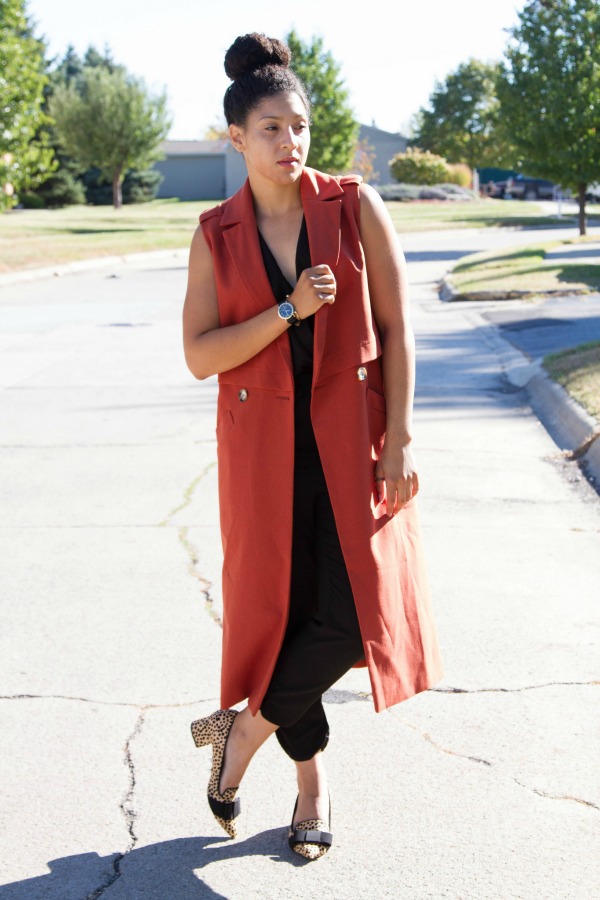 6.  For a more subtle approach to color try just a pop of color with a bold piece.  If you're not allowed to layer then choose a top or bottom that really makes a statement.  Bonus points  if you can sneak in a fun print as well!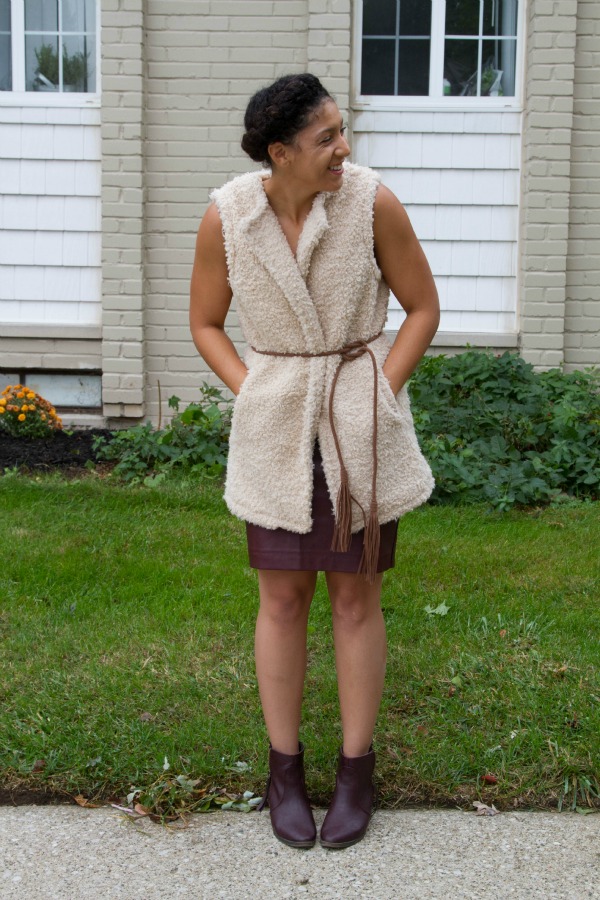 7.  Want to take your look to the next level but color isn't your thing?  Go beyond color blocking and play with textures to add interest to your work outfit!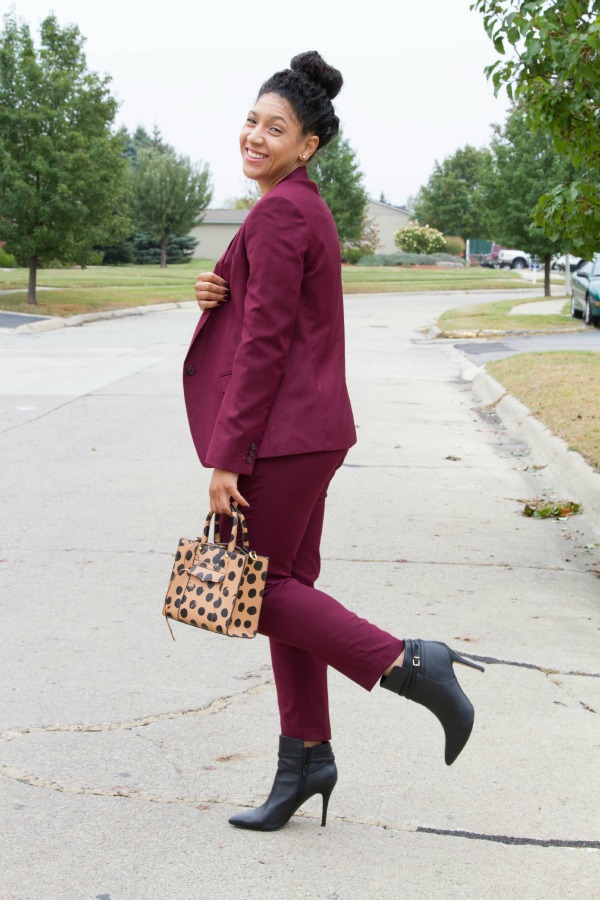 8.  Let's face it, everyone needs a good suit. Skip your boring black suit and find a suit in a fun yet versatile color that can be mixed and matched endlessly.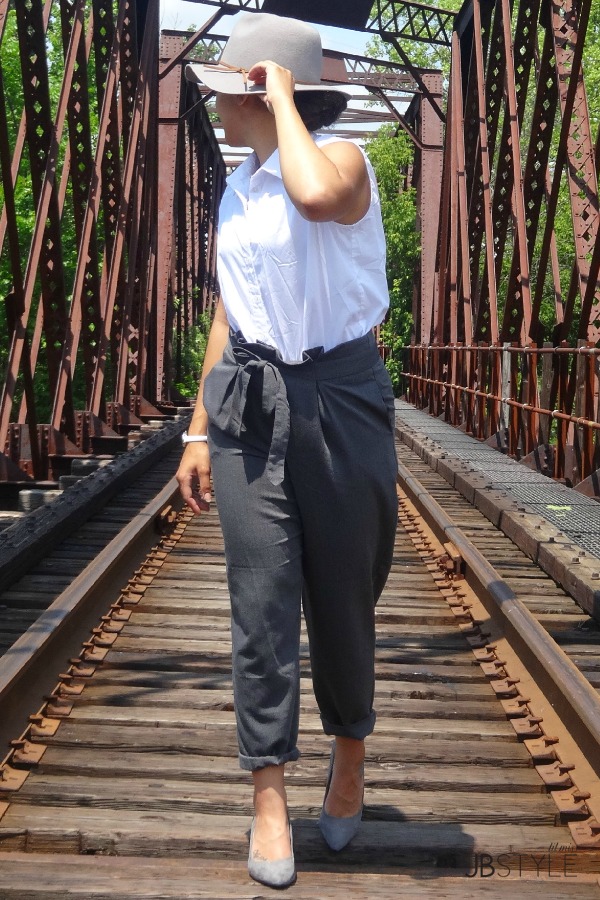 9.  Struggling to to feel stylish? Try to incorporate one of the latest trends into your work wear.  If there's a color or print of the season add a work friendly piece to your wardrobe! Also look out for unique details like paperbag waist trousers to swap out for your every day slacks or jeans.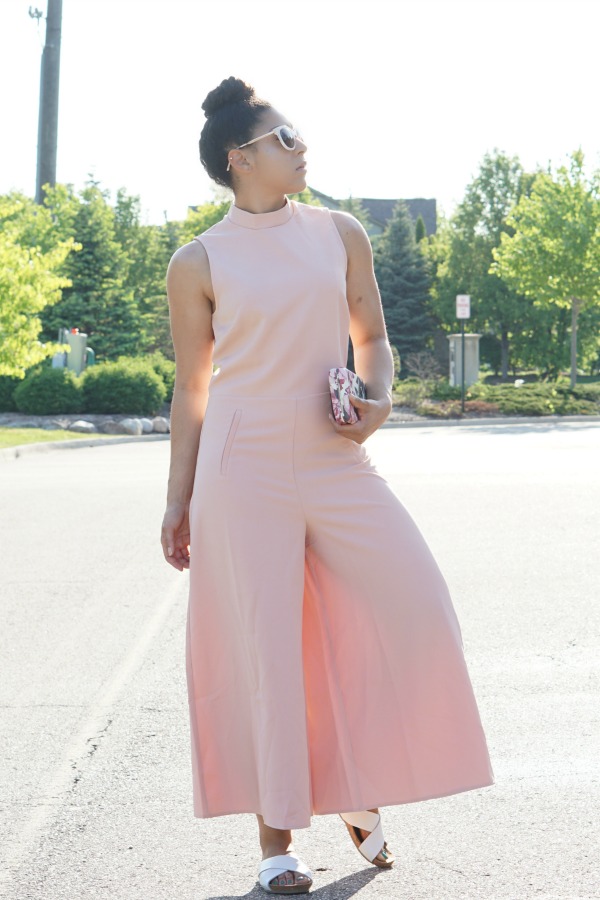 10.  Need something quick and easy? Opt for a jumpsuit instead of a dress.  There are so many chic jumpsuit options that can can be worn to in most work environments.  The key is to find the piece that works best with your job's dress code.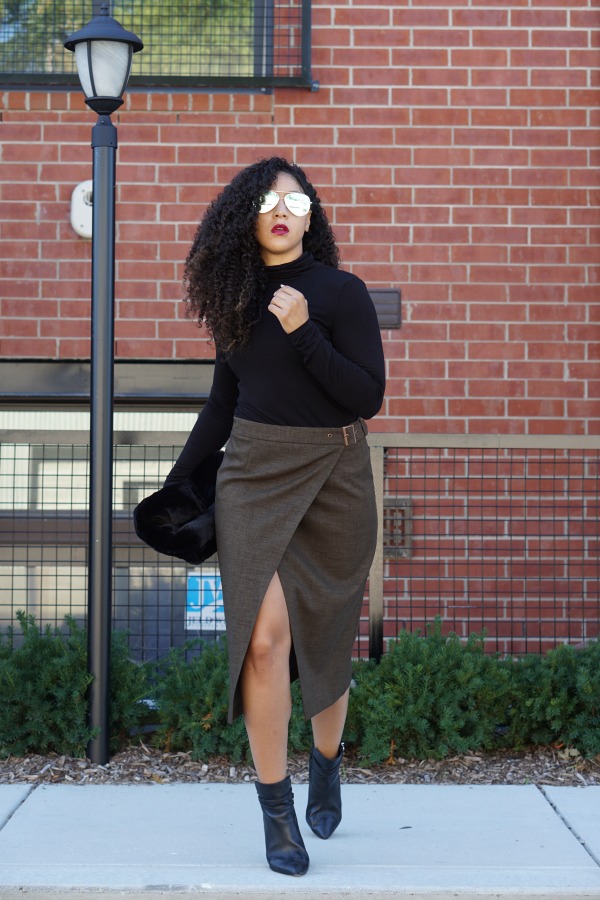 11.  My ultimate trick for stylish work wear is finding pieces with unique details!  A midi skirt but with a wrap front and chic buckle or trousers with cool fasteners.  Incorporating basics with a spin is the easiest way to incorporate your personal style while working within the confines of your dress code!
Check out my Work Wear Picks for Female Engineers Below:
If you're looking for even more amazing work wear for under $100 then follow my
Budget Work Wear Board
on Pinterest!
Save
Save
Save
Save
Save

Photos by Jordan Bowens
Don't Miss a Look!  Get Every Outfit Delivered Straight to your Inbox by Clicking the Button Below!
Save
Save
Save