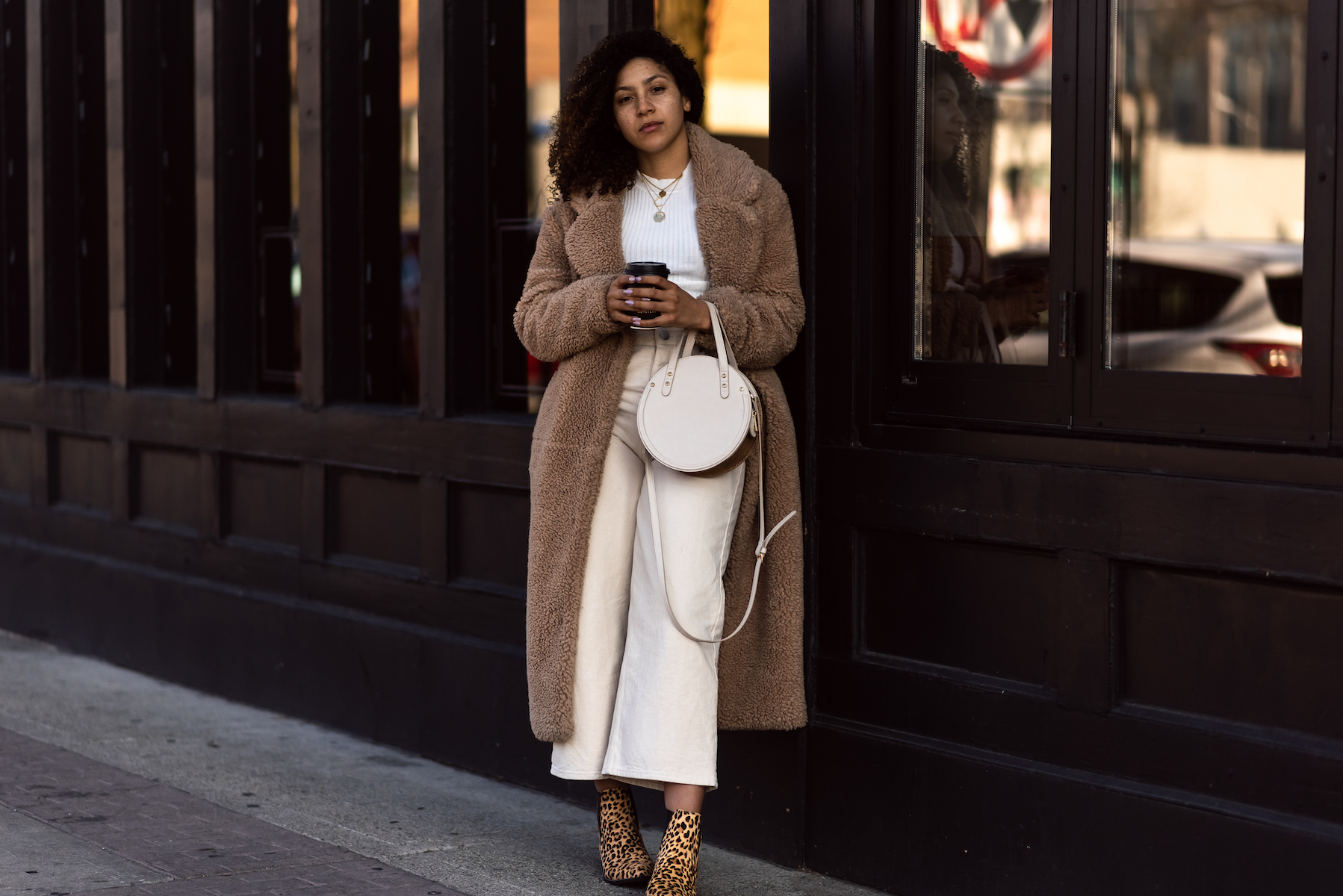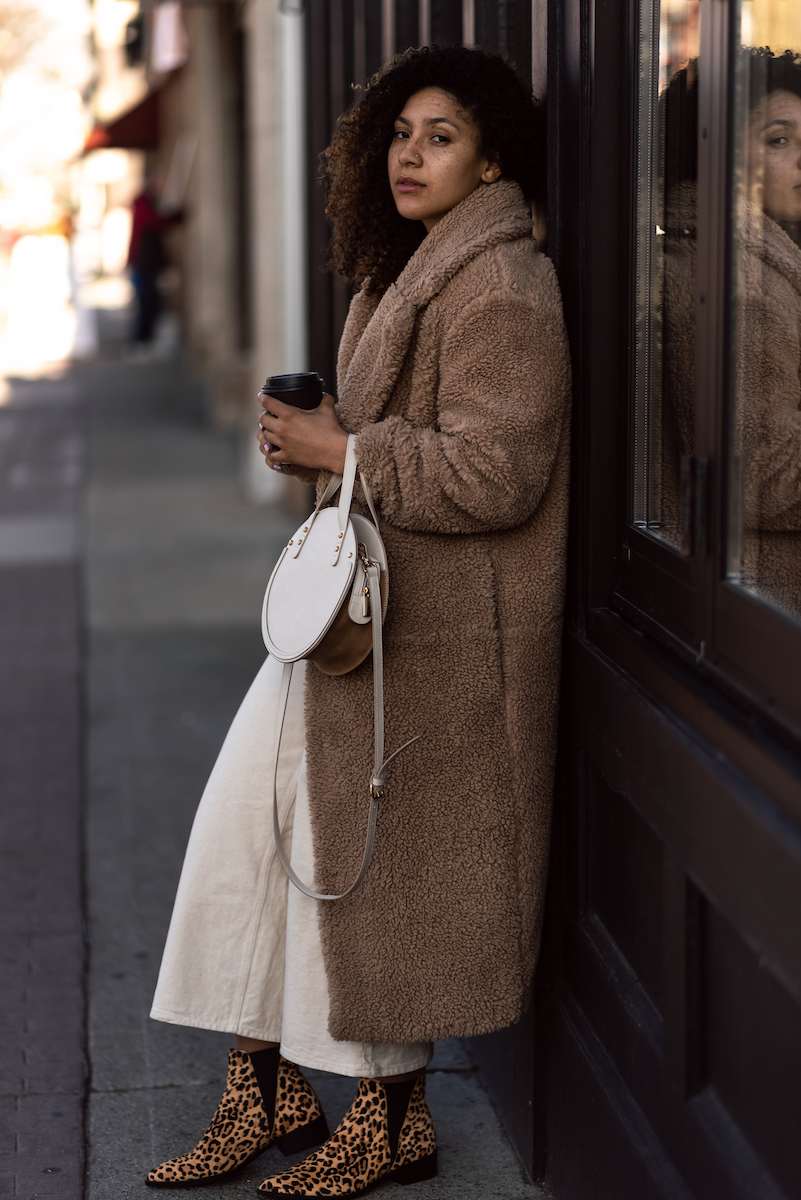 White denim has a certain allure to it, especially in winter.  Seeing a girl rock a great fitting pair of white jeans gives them this impossibly chic vibe that you can't help but want to replicate.  And also begs the question how in the hell they managed to keep them clean all day.  While a lot of women like the idea of white denim, actually finding and wearing it can feel really daunting.  Being pear shaped I know I  avoided wearing white pants like the plauge because I was afraid it would be unflattering for my figure.  It wasn't until a few summer's ago that I finally gave in and tried on my first pair of white jeans.  To be honest I had mix feelings at first.  They were surprisingly more flattering than I thought but I unfortunately the cheap pair I snagged from Forever 21 just wasn't the right fit so I never really wore them.  Fast forward to this pair I bought from ASOS last year and I'm now obsessed!  It just goes to show how incredibly important the fit and material are when it comes to finding the right jeans.  Which is also why it can be an incredibly frustrating process to find the perfect pair.  Since I've been wearing these jeans so much it was only a matter of time before I put together a winter outfit with them.  So if you're pear shaped like me and looking to give white denim a try this winter keep reading on my tips for choosing the right pair and how to wear them as well as my top picks!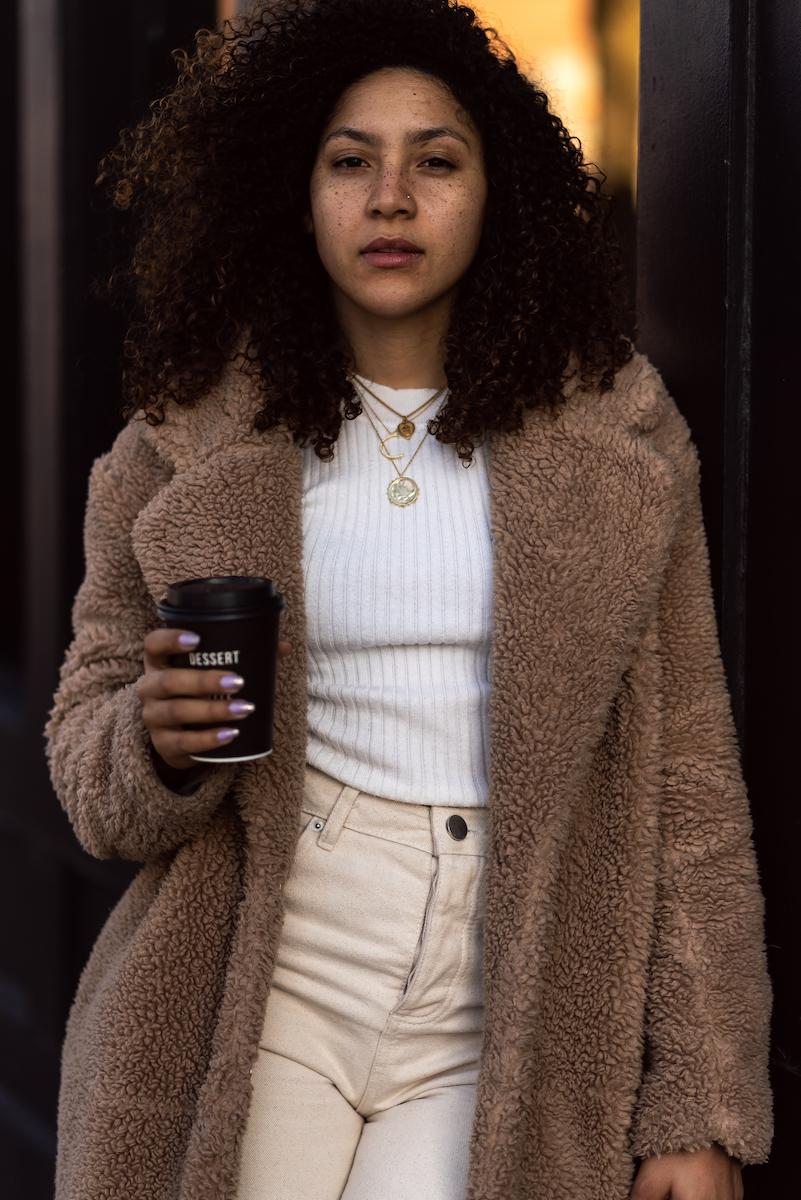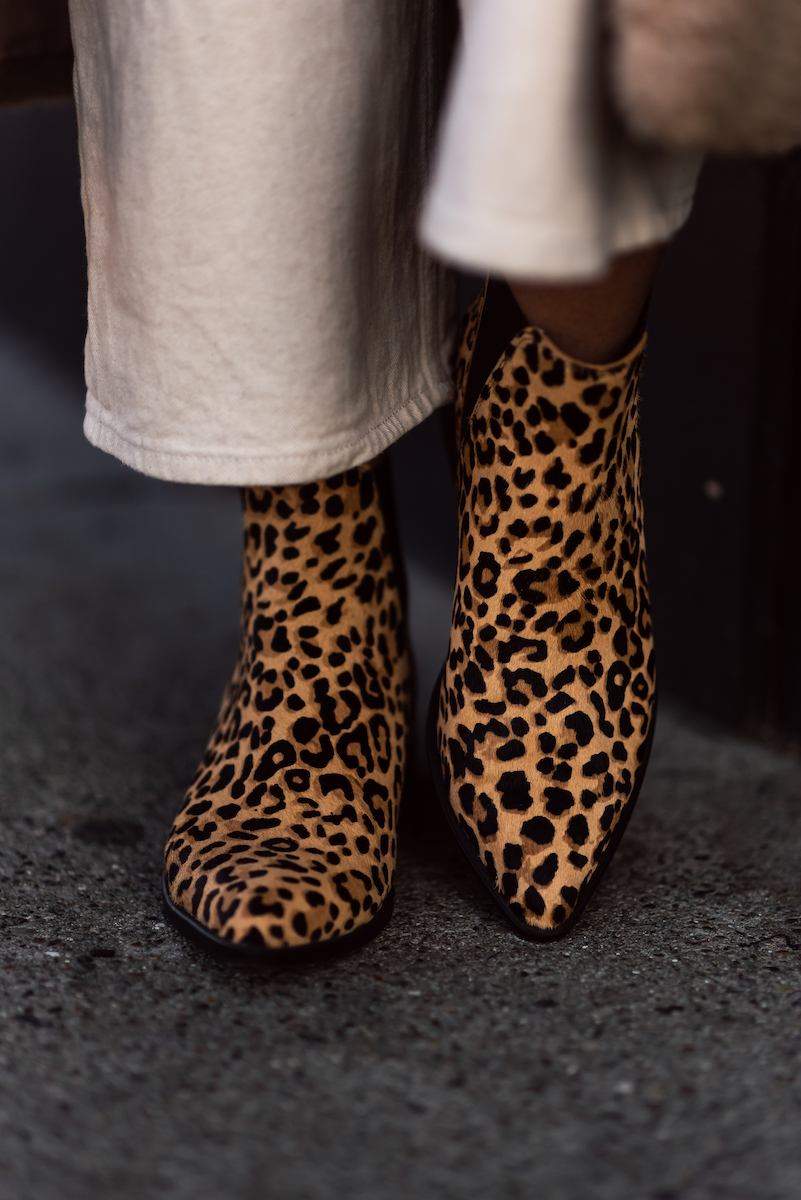 My pear shaped sisters, don't let your curvaceous hips and thighs deter you from rocking white denim if you want to!  The trick is to find the perfect pair that compliment your shape.  Here's what I look for when buying white jeans as a pear shaped women: being 5'6 and having a shorter torso I prefer my jeans with a high waist, a 9 inch rise or higher, and and cropped hemline.  I love a good wide leg when it comes to white but I have found that a skinnier style is also surprisingly flattering.  Another thing I like to focus on is the material.  If I want stiffer jeans I look for a pair that is mostly cotton, I'm talking 95% and higher, but be warned they aren't as comfortable as those with some elastane and polyster which helps jeans to hug your thighs, and your butt!
If you're unsure on how to style your white denim this winter I suggest starting off with something easy like a monochrome outfit.  The reason this look is flattering is because wearing white head to toe will help keep your proportions the same.  If you want to make your top half look larger opt for a sweater in a shade lighter than your jeans if possible.  And my favorite trick for those worried about looking too big is layering with a coat in a darker shade that goes past the widest part of your hips. This gives an overall slimming effect when rocking lighter colors.  Plus the teddy bear texture of this coat adds some contrast and interest to the look.  When it comes to footwear if you're on the short side or fear looking short opt for shoes in a neutral color.  See my more casual take on this white denim winter outfit here.  This will also help to keep you looking proportional. But neutral also doesn't have to mean boring! You can get a little wild with a pair of animal print shoes to show some personality, you can't go wrong with leopard print!  Remember it's about feeling comfortable and confident so play around, mix and match, try on and re-try on until you're happy with your look.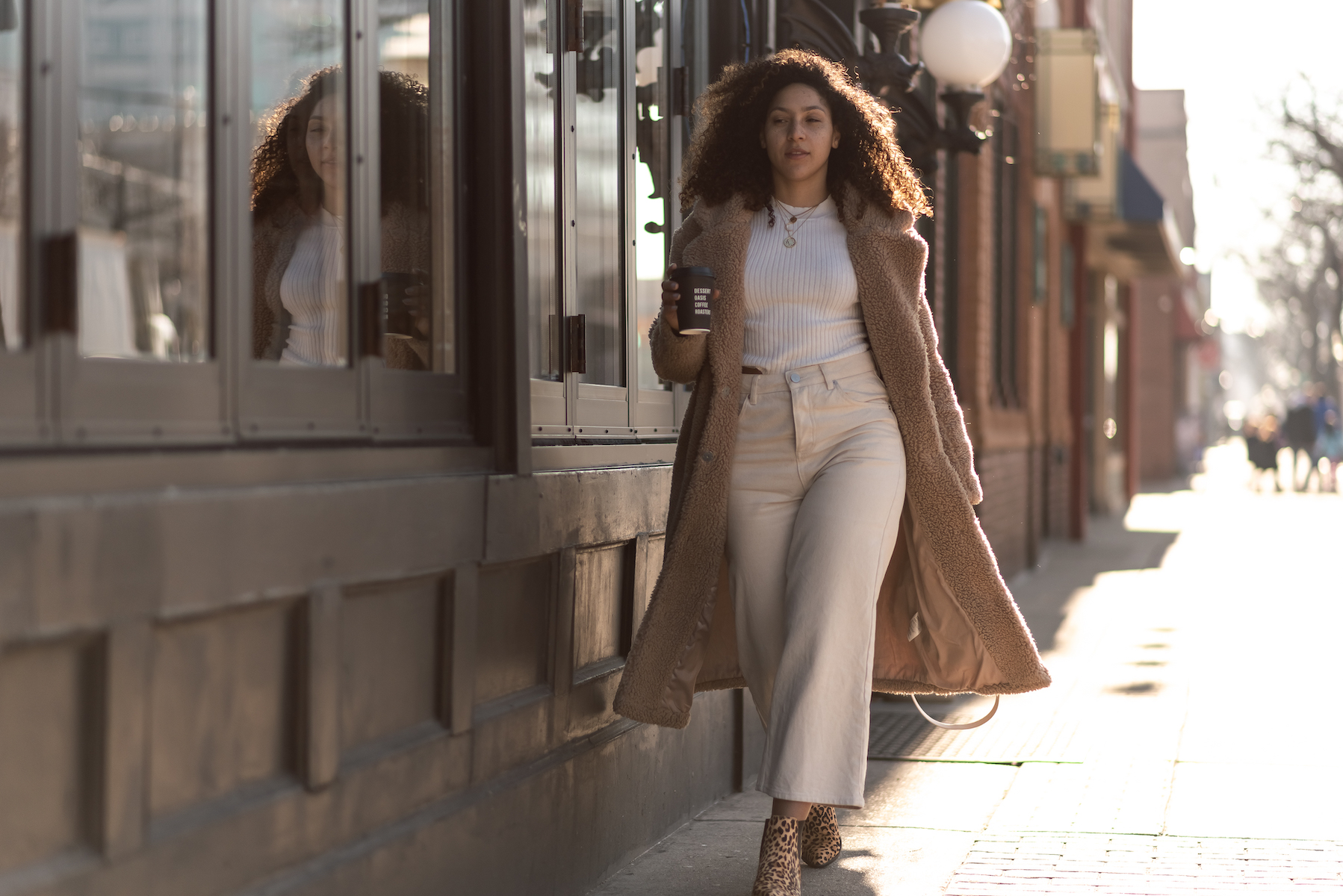 Shop My White Denim Picks:




Don't Miss a Look!  Get Every Outfit Delivered Straight to your Inbox by Clicking the Button Below!
Save
Save
Save