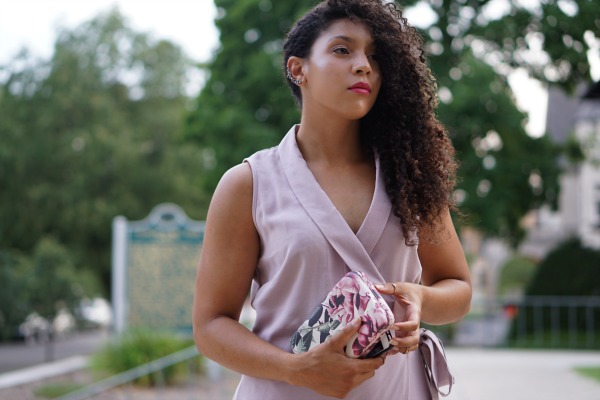 Each year the Detroit Institute of Arts joins two of my favorite things, art and fashion, in their signature fundraiser called Fash Bash.  This year I was asked to attend the Black Label after party hosted by Lincoln.  I decided to go for something a little more upscale from last year, see what I wore to Fash Bash Detroit 2015, and gravitated towards something I would wear for a summer wedding.  Now I know this seems a little odd at first but hear me out.  Much like a wedding, the after party had an open bar, food, and of course dancing!  Three key elements of a summer wedding don't you think?  So if you've been struggling with what to wear to your friend's wedding this summer, I've got you covered with these tips:
Wear something that allows your body to breathe.  We all know you can't wear white, but more importantly in summer you want to wear something that will circulate air and keep you cool.  Opt for thinner materials and design details like slits that let the air flow.
Pick a color that flatters your skin tone.  In the summertime I wear blush to give my skin some extra glow.  Find a shade that helps illuminate your skin and make you look slimmer.
Make sure wear something you can move in.  Skip the bodycon dress or super high heels.  Find an outfit that will let you enjoy the evening without your foot getting stuck in the grass or your dress riding up.
Stay true to your style.  The biggest mistake many people make is rushing immediately to the store for a new dress or outfit instead of shopping from their closet.  When you start with what you already own, you save money not only because you aren't buying something new, but you aren't buying something that isn't you.
I say this time and time again, the key to great style is comfort and confidence.  Whether you're at a summer wedding or a fashion show you want to wear what feels authentic and empowering!
Now I want to hear from you, what do you wear to a summer wedding?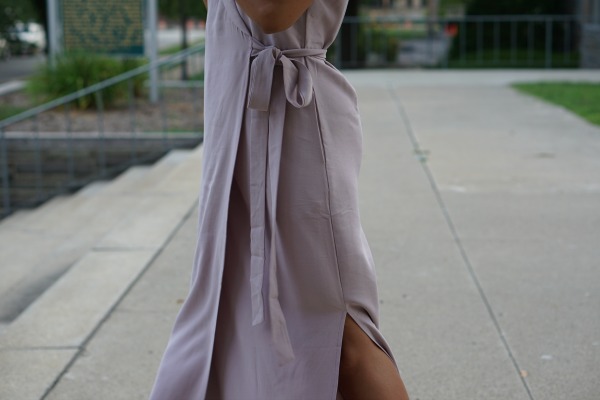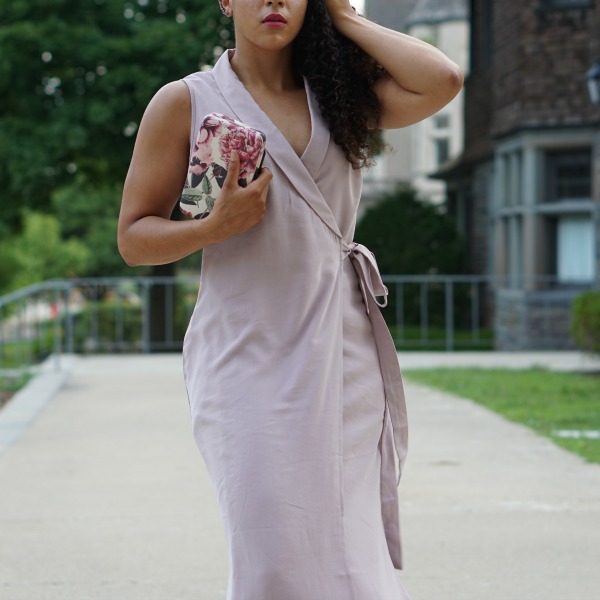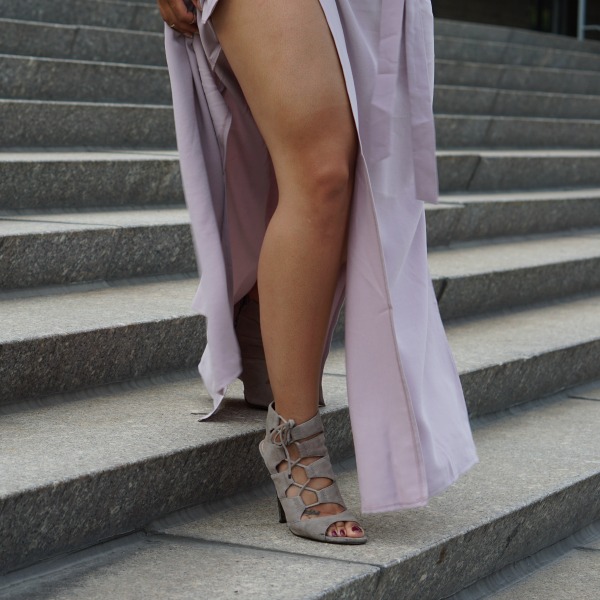 This post contains affiliate links, which means that if you click on one of the product links, I'll receive a small monetary incentive that is of no charge to you.
ASOS Dress|Forever 21 Earring (Similar Earring)|Target Clutch (Similar Clutch)|Sam Edelmen Heels (Similar Heels)
See what else is going on with Lil Miss JB Style on:
Instagram|Bloglovin'|YouTube|Facebook|Pinterest
Save
Save
Save