I know it isn't overwhelmingly obvious, but I am indeed Irish, 25% in fact.  So of course I had to celebrate the way we Irish are known for, by going out for a drink, or five.  Whether you're Irish or not, St. Patrick's Day is still the perfect time to break out your green, especially if you've been anxious to add some to your wardrobe!
If you're unsure what to wear on St. Patrick's Day start by shopping in your closet.  Try to show a little holiday spirit for work opt for more subtle hints of green with a plaid blazer or olive green blouse with classic cigarette trousers. For more casual occasions you can show your quirky side with a graphic tee or even St. Patrick's Day themed jewelery.  When going out for a night on the town to celebrate don't be afraid to go all out with a bold dress or bright colored top.  No matter how you choose to wear your green always keep your proportions in mind and stick to pairing garments that work best for your body shape.
Comment below and tell me: What are you going to wear on St. Patrick's Day?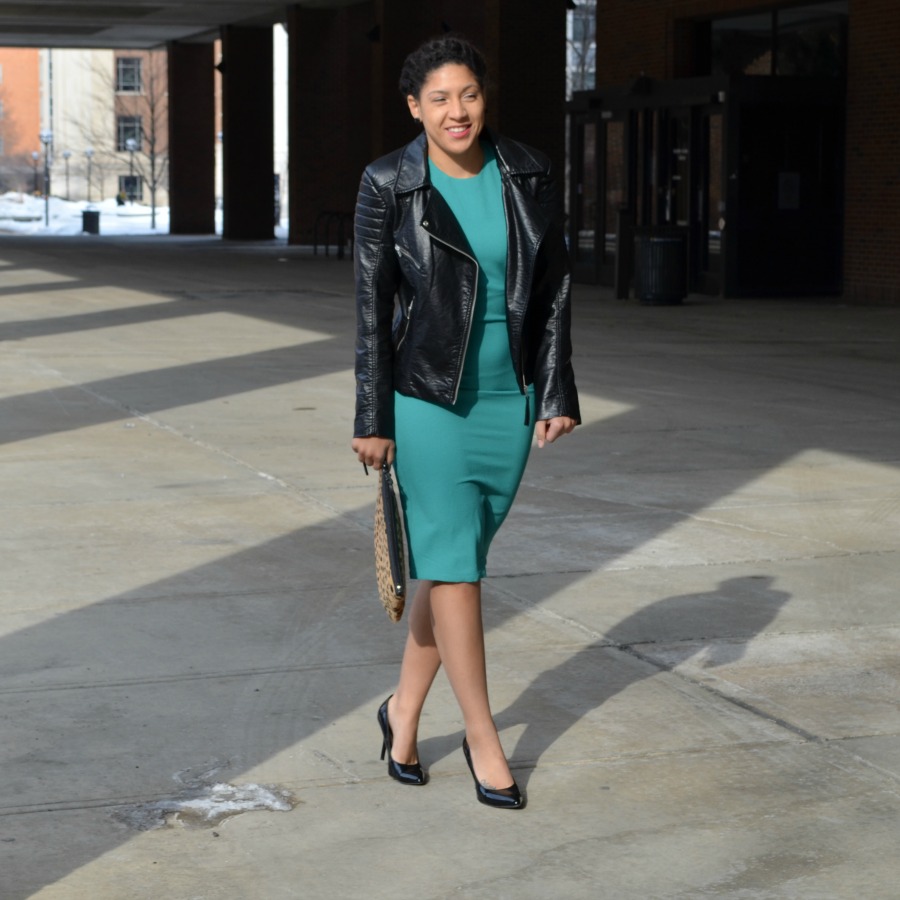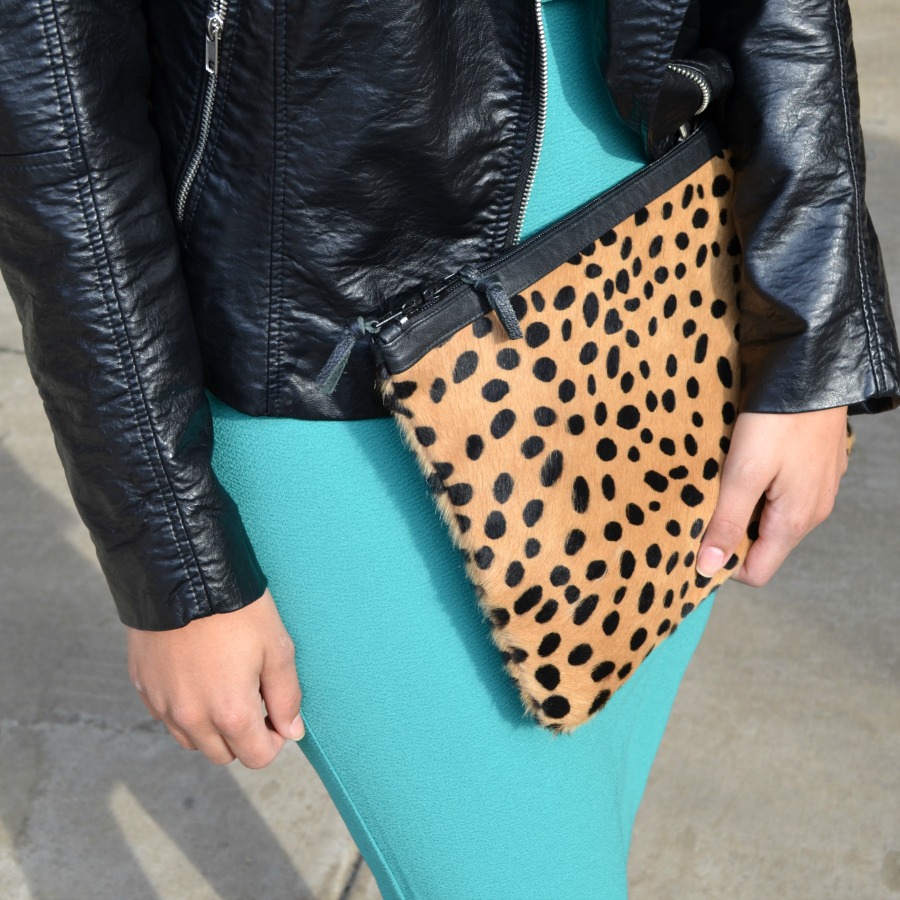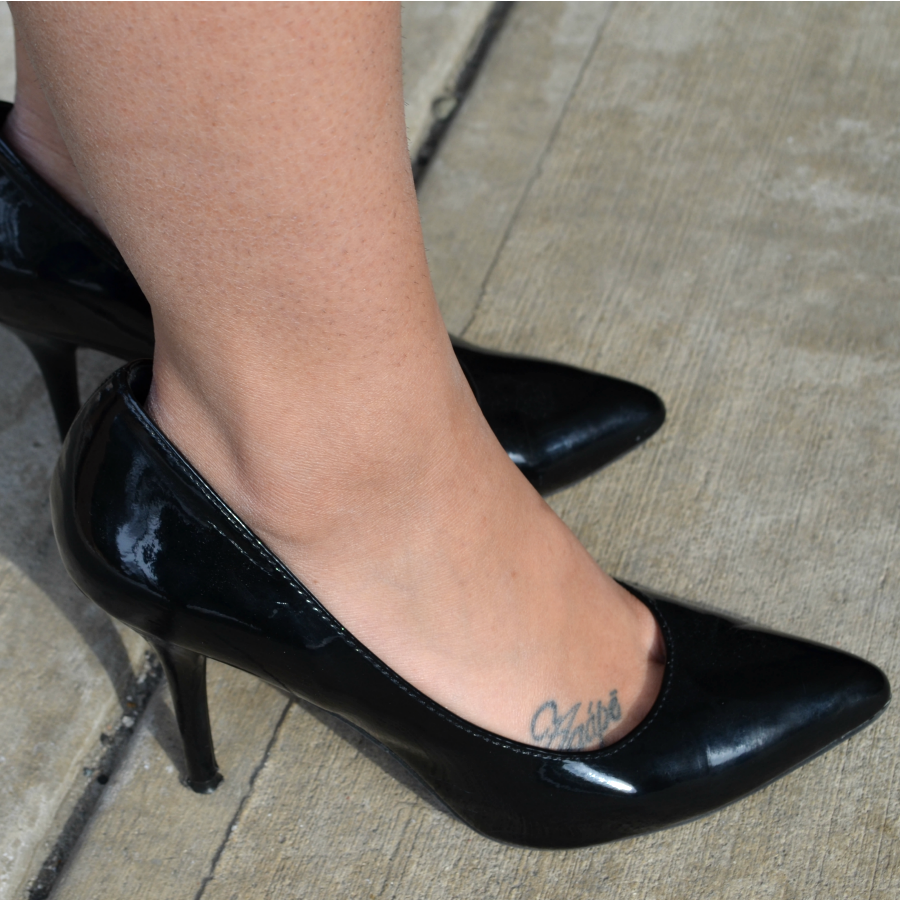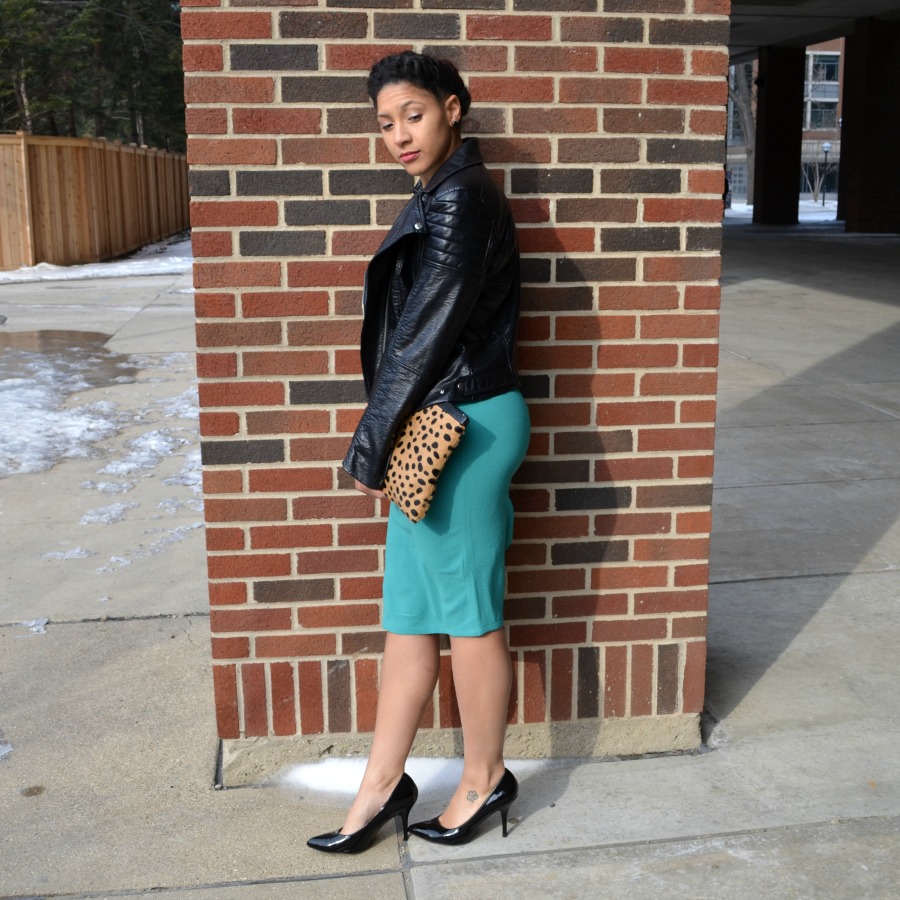 Photos by Briana Lung
H&M Leather Jacket & Dress|Love Cortnie Clutch|Thrifted Heels