With spring right around the corner, hopefully, I find myself gravitating towards wearing more and more color. Though most people like to gravitate towards pastels many often do themselves a disservice by wearing colors that don't flatter them.  Just because the season changes and the fashion powers at be announce the hottest new color doesn't mean you need to jump on the train.  When it comes to adding color it's important to rock colors that work with your skin tone and wardrobe.  When choosing a colors that work with your skin keep these tips in mind:
Pay attention to how a color makes your face look.  Have you ever noticed when you wear a certain color your skin looks likes it's glowing?  Try to gravitate towards wearing those shades that make you look more vibrant.
Choose colors that brighten your mood.  Just like it's important to wear colors that make your skin glow, you also want to rock what makes you feel great too.
What colors will work with what you own.  Keep your closet in mind when you're looking to add and wear color.  You want to be able to mix and match easily for an endless wardrobe.
Adding color is a great way to spice up your wardrobe and improve your mood.  Don't get caught up with the latest trends, but focus on what you like and works for your style!  See how you can wear an olive trench coat.
Comment below and tell me: Are you a fan of rocking a colored trench?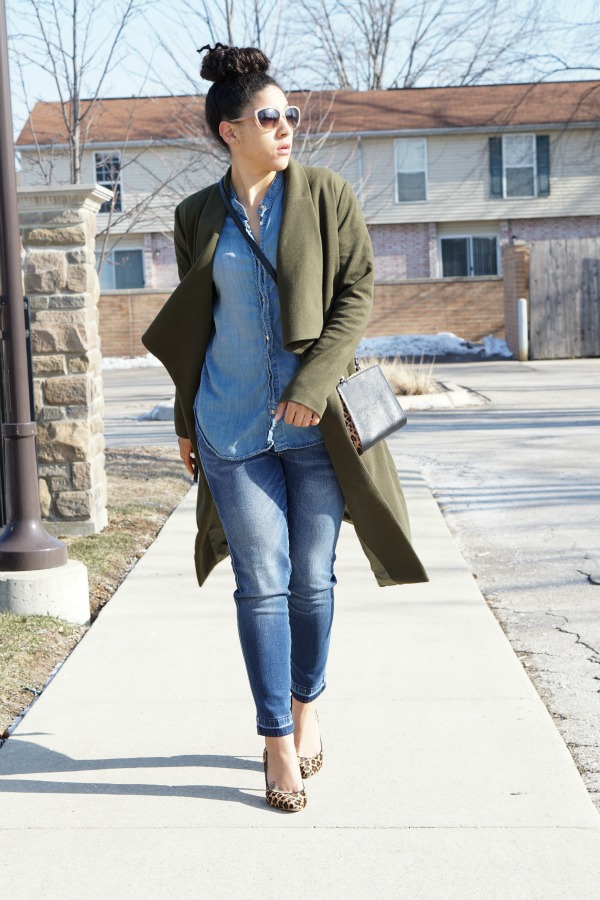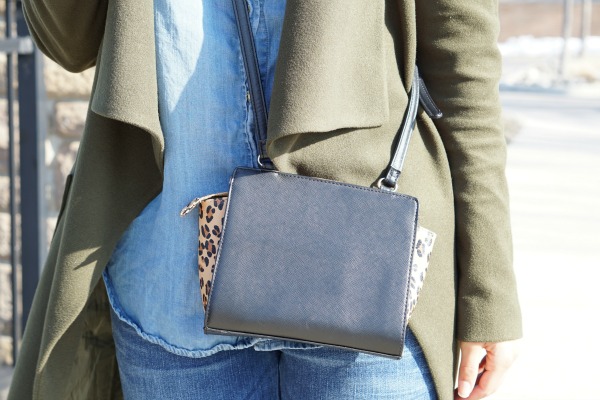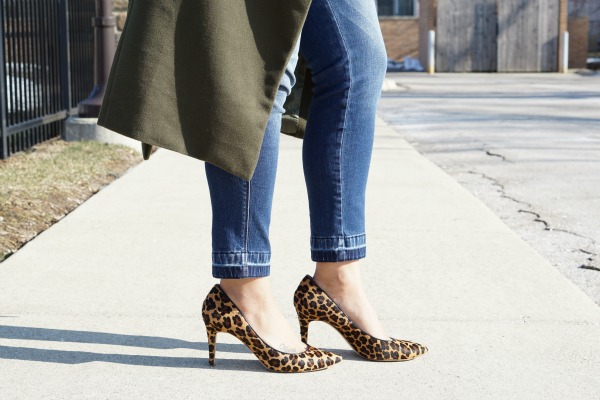 This post contains affiliate links, which means that if you click on one of the product links, I'll receive a small monetary incentive that is of no charge to you.
Nasty Gal Coat (Similar Coat)|Forever 21 Top & Purse (Similar Top & Purse)|White House Black Market Jeans|J.Crew Shoes (Similar Shoes)
See what else is going on with Lil Miss JB Style on: