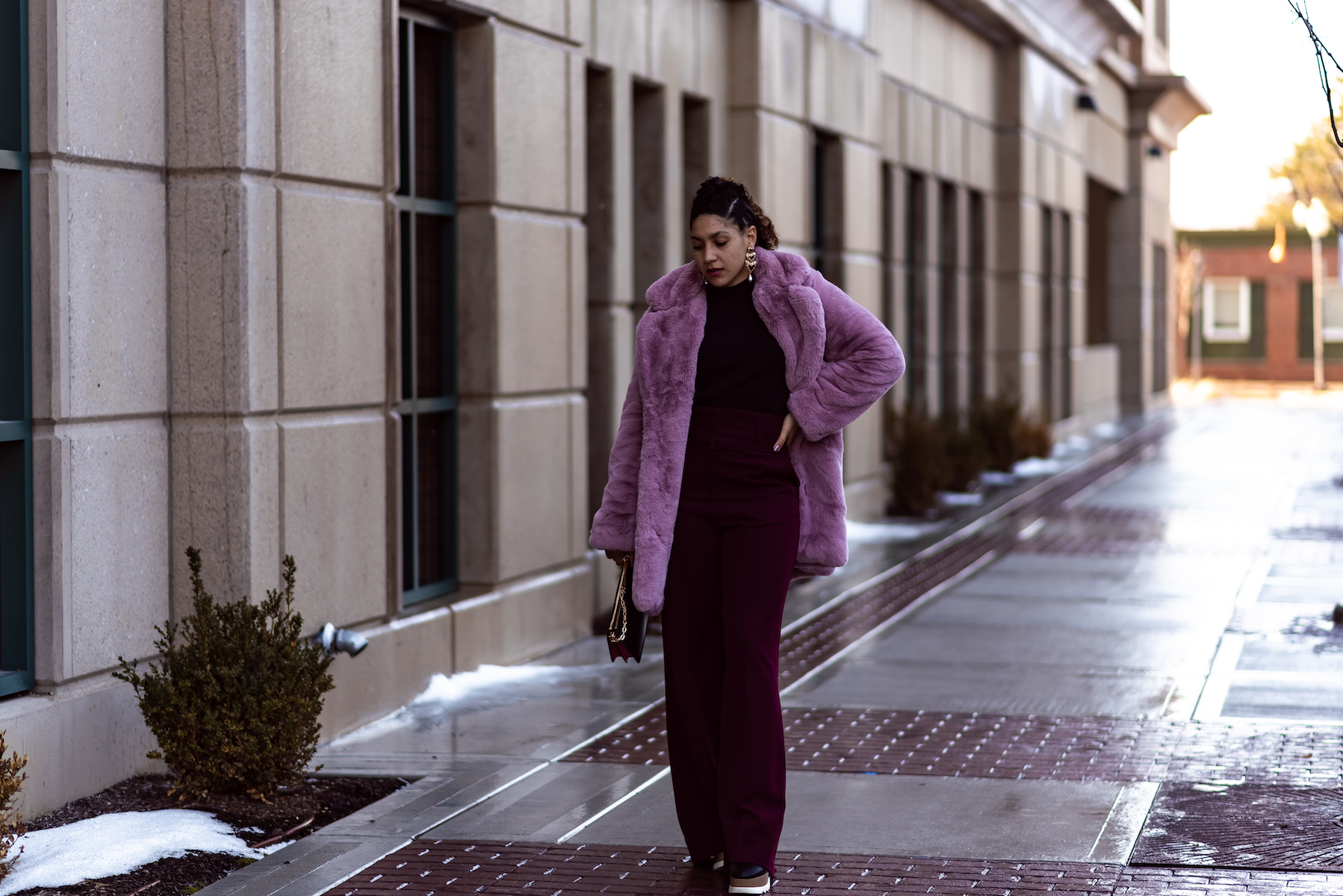 Valentine's Day is one of those holidays that will always hold a special place in my heart.  Even though majority of mine have ended disastrously, like the year my first ever college boyfriend broke up with me the minute it was no longer Valentines Day, literally, and the fact that it's a completely made up holiday that encourages excessive consumerism, there's just something about taking a day to celebrate love.  Call me a hopeless romantic but watching boyfriends and husbands run around in a frenzy to try and make their woman feel special is such a beautiful sight.  And as someone who gives a lot of time and energy to helping others its nice when those things are mirrored back.  But enough about that, lets get into the outfit!  I've lived in the Midwest all my life which means every year without fail it is freezing cold on Valentine's Day.  While younger me would've braved the cold and wore something that showed a little more skin, I'm much older and wiser now.  And really who has to time to get a cold because they wanted to look cute for a fake holiday?   That's what makes this red monochrome Valentines Day outfit so perfect.  Rocking one color head to toe is such an easy way to look impossibly chic with little effort.  To cut the chill while keeping a little sex appeal I paired a fitted turtleneck sweater with these wide leg pants that are ultra flattering on pair shaped women like myself.  What I love most about these pants is that they are fitted in all the right spots and when they way they flow when I walk makes me feel seriously stylish.  I added this plush pink faux fur coat because how could I not? It's so soft yet so warm making it the perfect piece to layer for the holiday.  Also you probably noticed the heart earrings which are both on trend and on theme.  If you love this look at want even more inpso check out my latest YouTube video with 11 outfit ideas for Valentine's Day!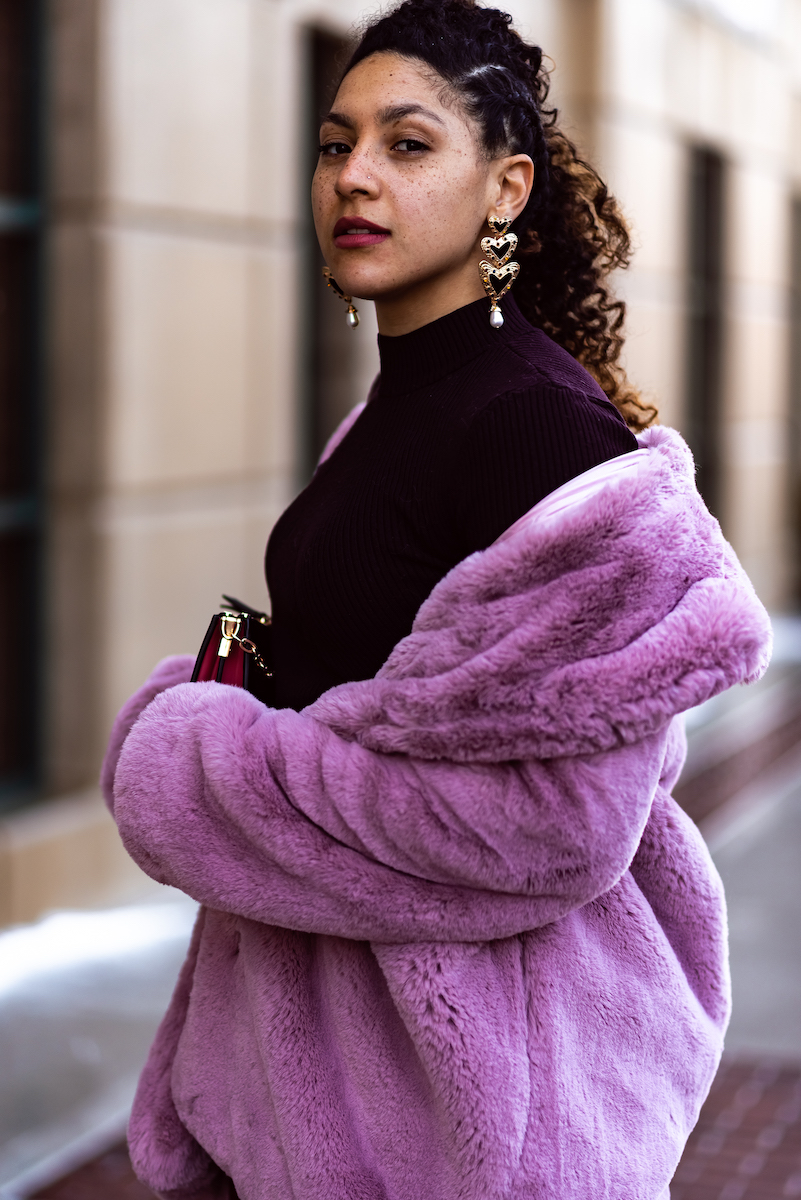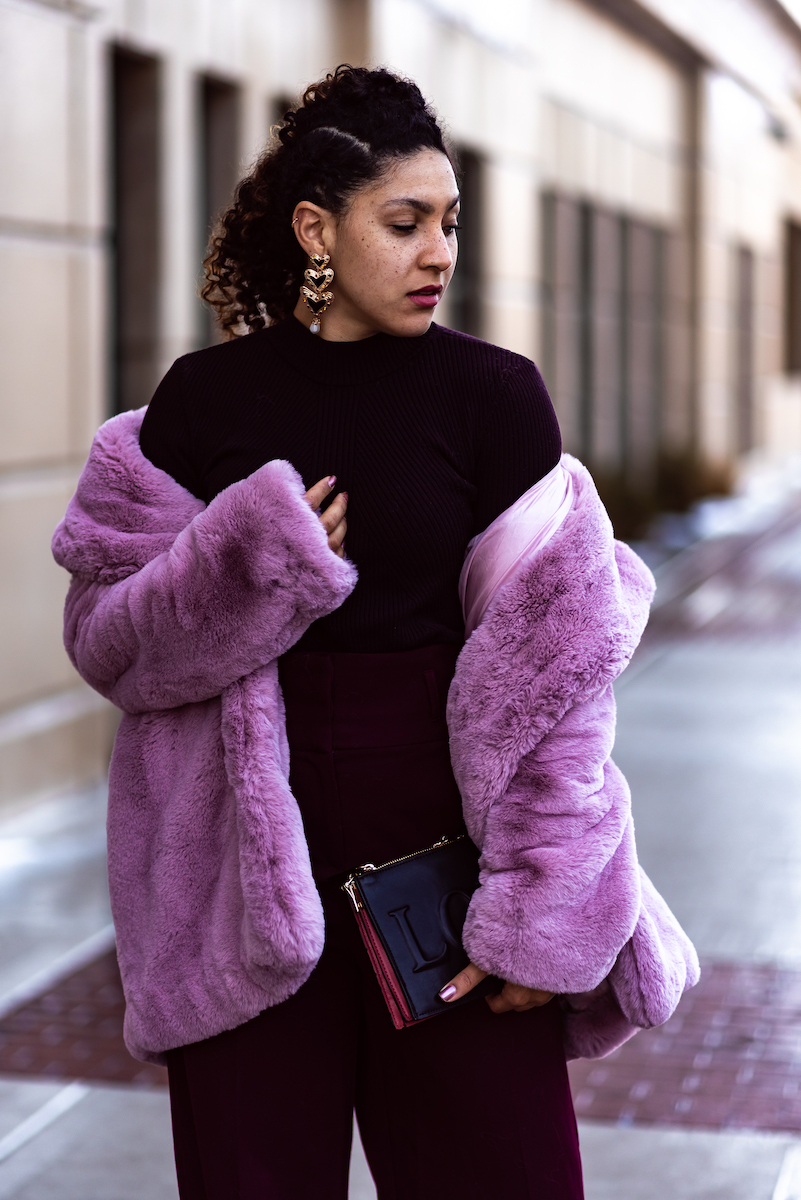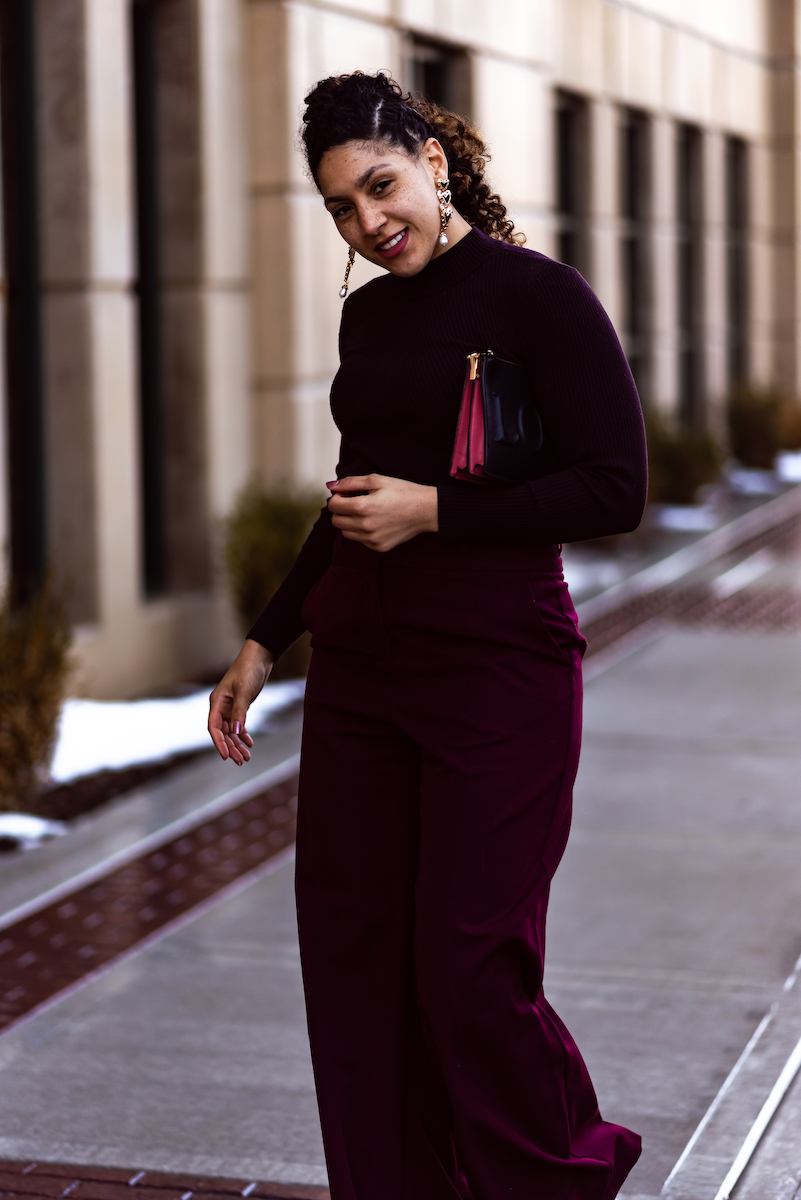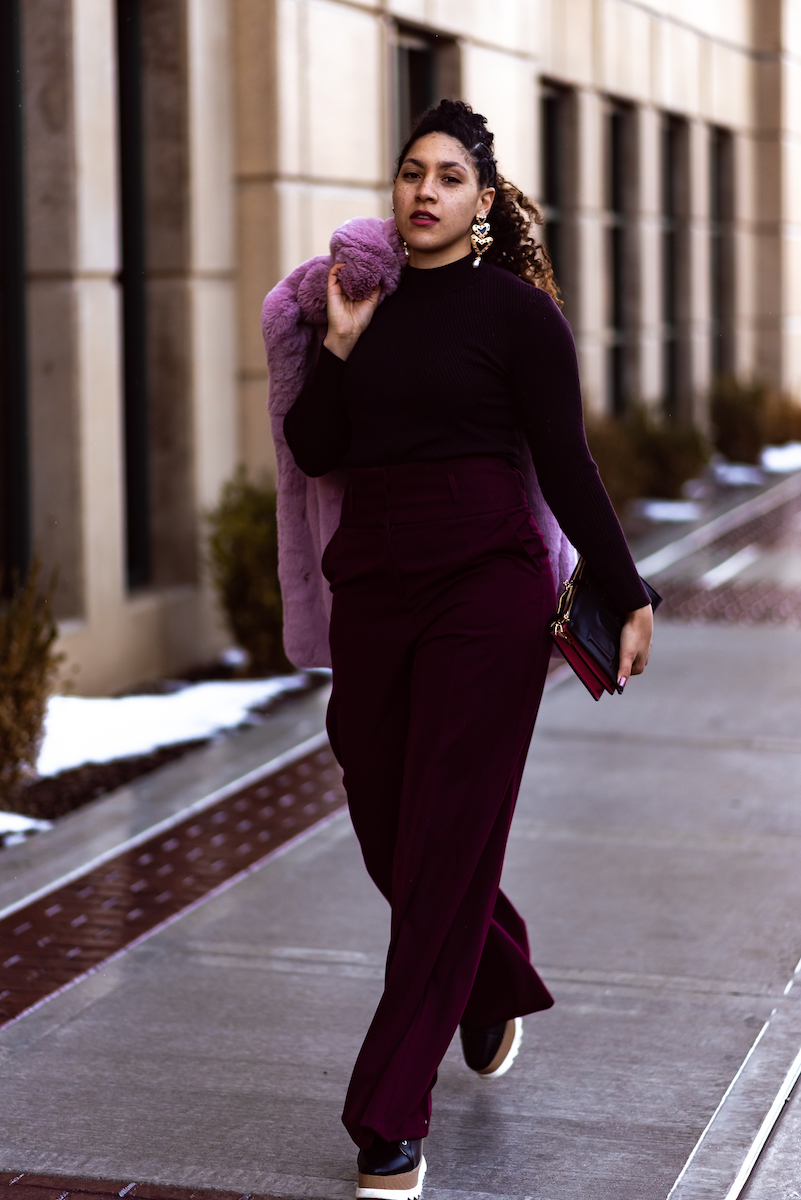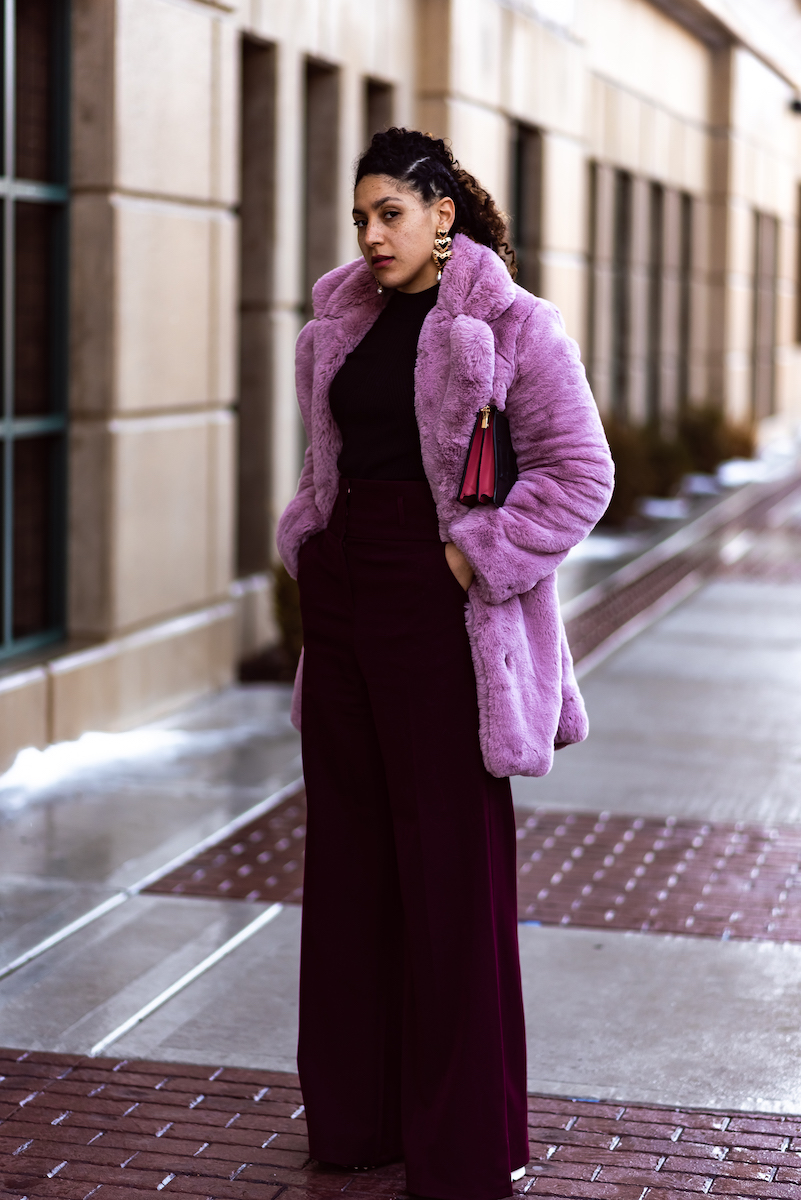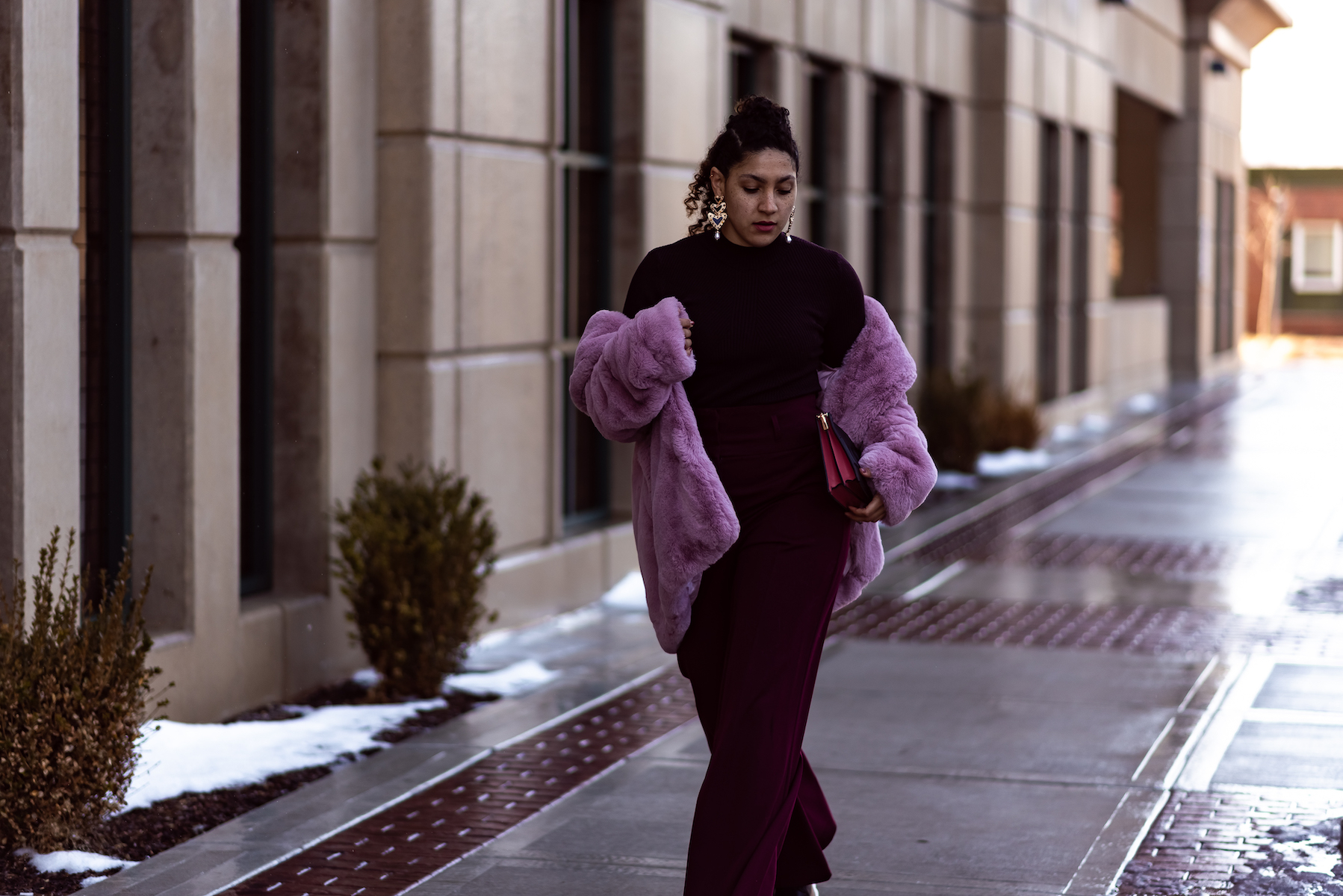 Photos by Jordan Bowens
Don't Miss a Look!  Get Every Outfit Delivered Straight to your Inbox by Clicking the Button Below!
Save
Save
Save
This error message is only visible to WordPress admins
Error: No connected account.
Please go to the Instagram Feed settings page to connect an account.