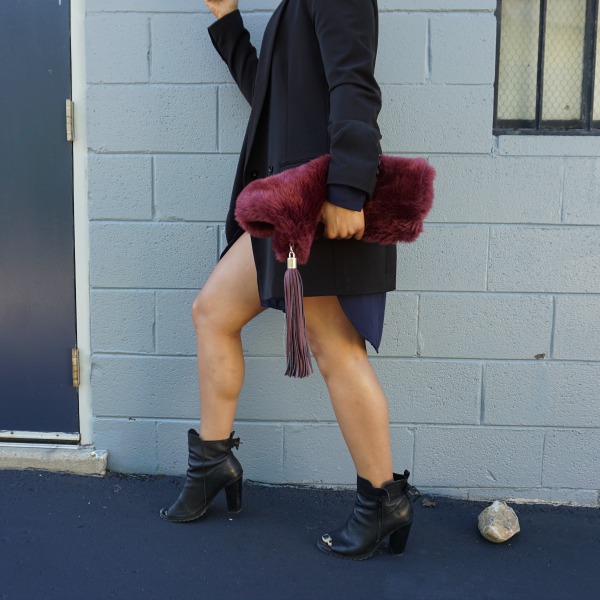 Lately when I look in my closet I feel uninspired.  Has that ever happened to you?  All the pieces you just couldn't leave the store without and suddenly you don't want to leave the house in them.  You stare into your once glamorous closet, while secretly thinking that you need to hurry up or you'll be late for work, and just can't find anything worth wearing.  It's infuriating.  During these stressful times so many women rush off to buy even more clothes thinking it will solve the problem.  But in a few days or weeks they find themselves yet again uninspired, and out of some hard earned cash.
So what gives?  Simply put when a wardrobe full of amazing pieces no longer makes you feel amazing, it's usually a sign that something's off in your life.  It can be as simple as your dreaded monthly visitor on the way or it could be dealing with something personal.  And though I'm very much of the ideology that what you wear dictates how you feel, there are just some things even the perfect outfit cannot fix.
It's so important to take time out for yourself, to take care of yourself and DO things that make you feel amazing.  If that means spending a day at home in an oversized tee and leggings watching reruns of Sex and the City, then do that!  Though we'd love to live everyday lavishly, it's okay to take a break.  In fact I encourage you make time daily just do something that you love.  Not only will it help keep you sane, but it will give you much needed energy to get re-inspired.
Now I want to hear from you, what do you do when your closet no longer makes you inspired?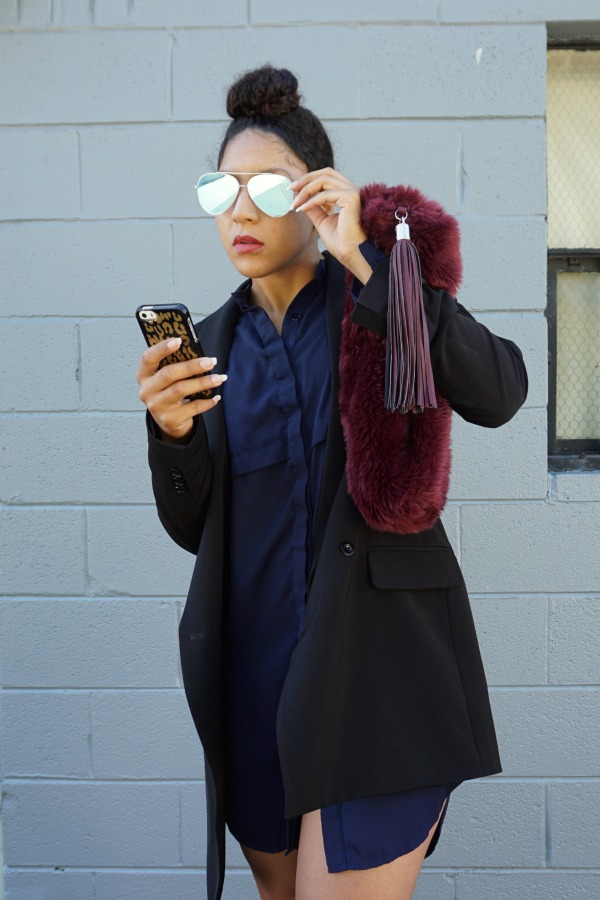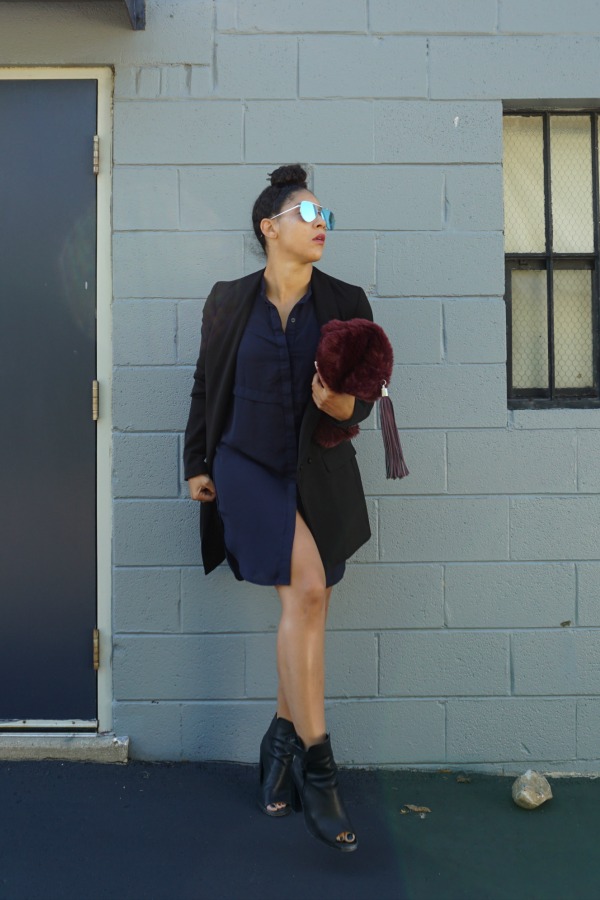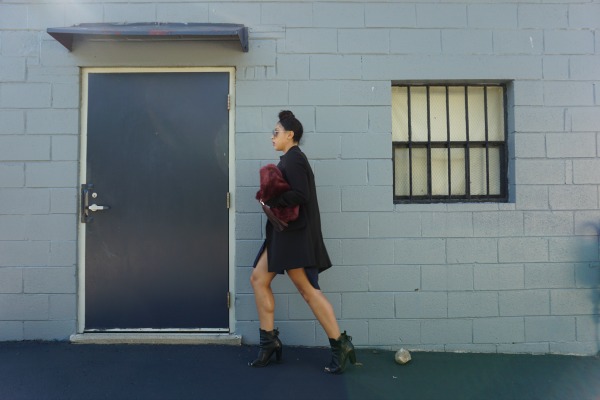 This post contains affiliate links, which means that if you click on one of the product links, I'll receive a small monetary incentive that is of no charge to you.
Urban Outfitters Blazer (Similar Blazer)|MISSGUIDED Dress (Similar Dress)|ASOS Clutch (Similar Clutch)|Steve Madden Sunglasses (Similar Sunglasses)|KBD Heels (Similar Heels)

See what else is going on with Lil Miss JB Style on:
Instagram|Bloglovin'|YouTube|Facebook|Pinterest
Save
Save
Save
Save