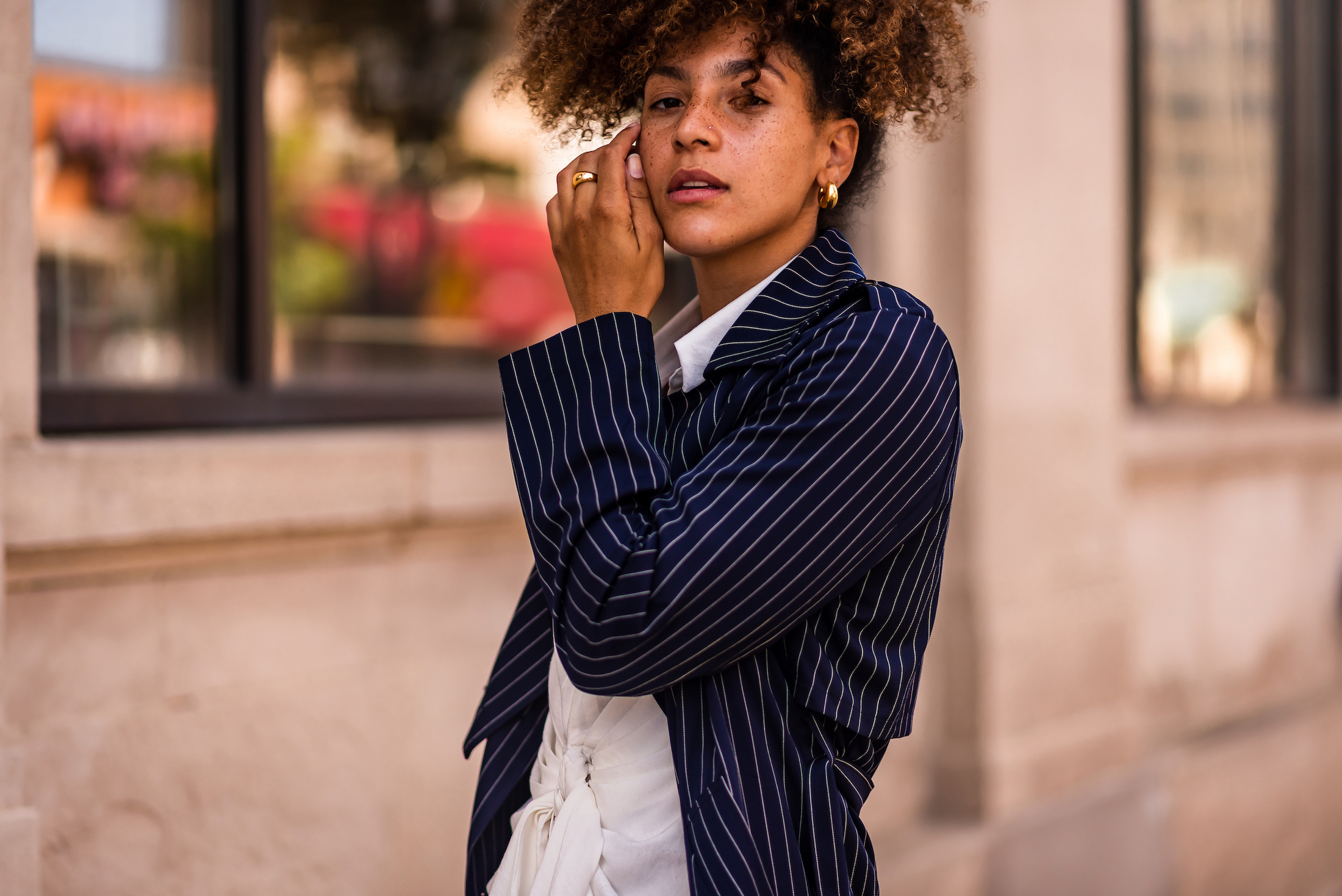 While it's fun to get new pieces, I love rediscovering what I own. There's really nothing more rewarding to me than knowing I spent my hard earned money on pieces that evolve with my style like this striped trench coat. I won't lie, for years I bought clothes here and there that looked good but didn't really serve much purpose beyond the burst of serotonin I got when I purchased it. Over time I've learned to recognize pieces that I want just for a cute photo versus things I'll actually get wear out of.  If you're someone whose struggled with picking wardrobe staples that work with your style over the years then keep reading for my tips on discovering your style.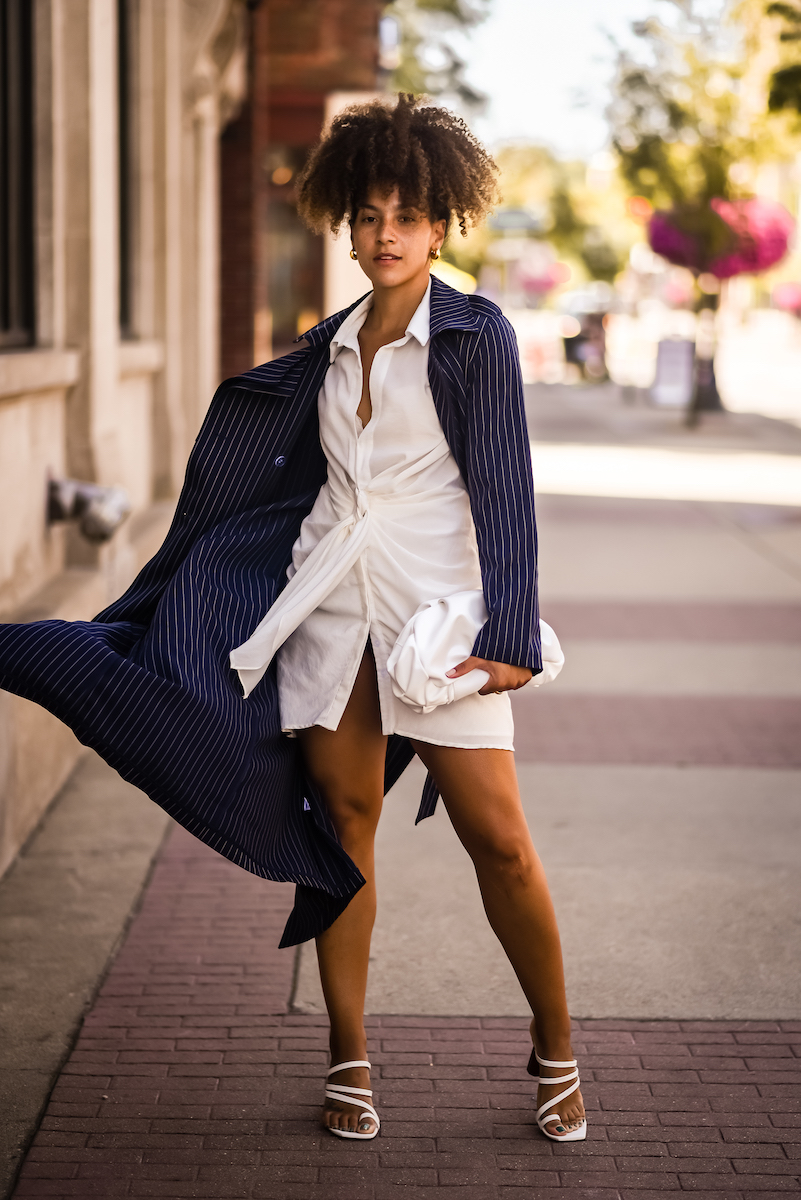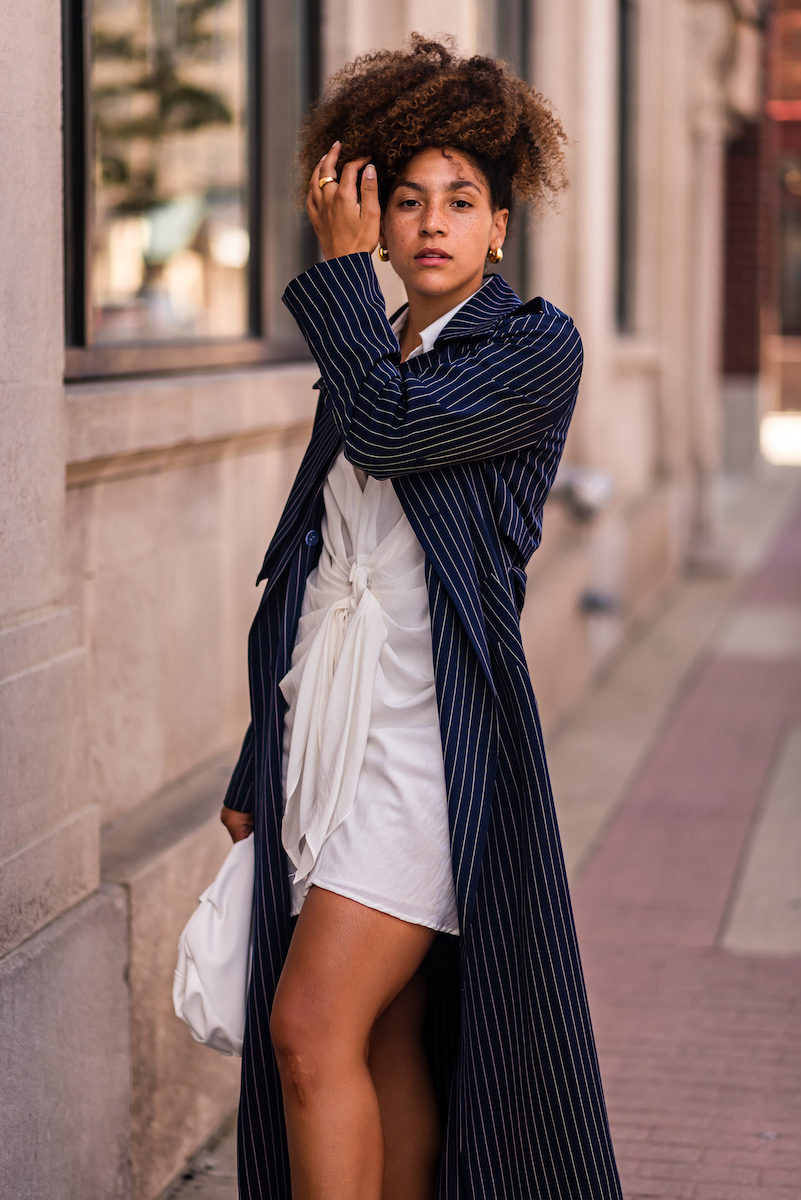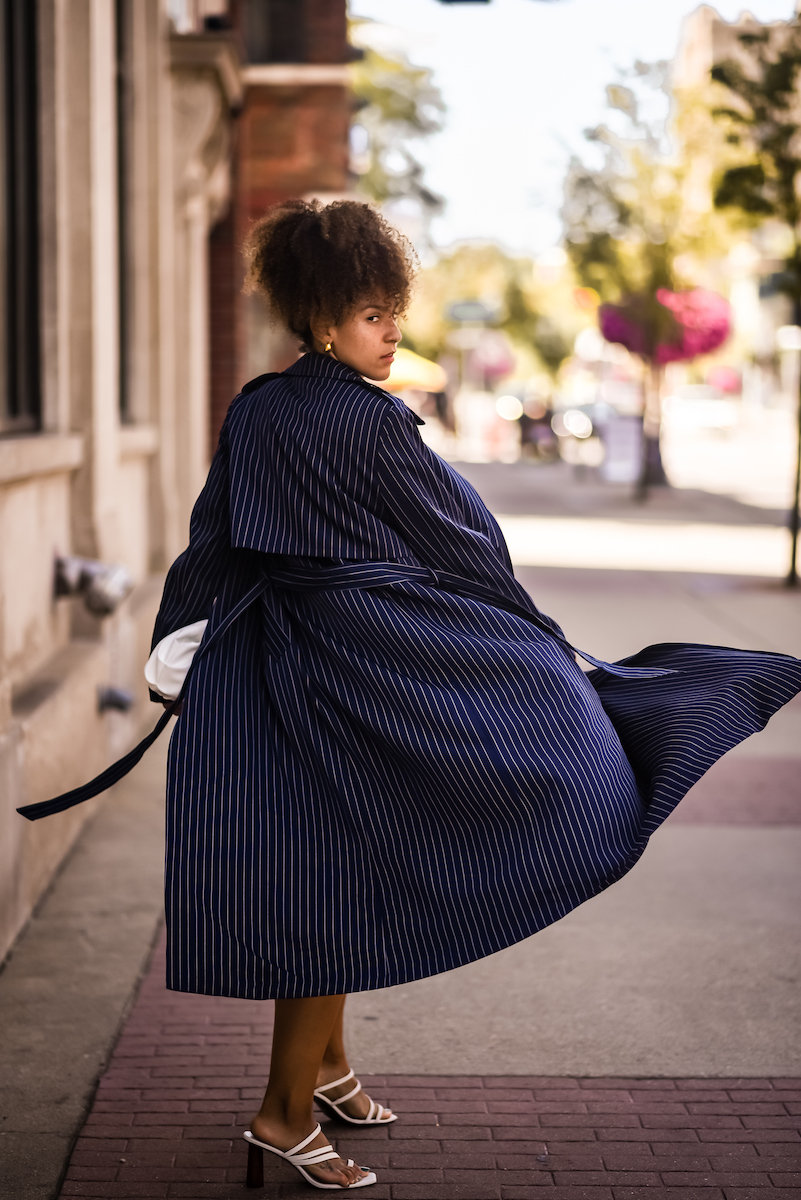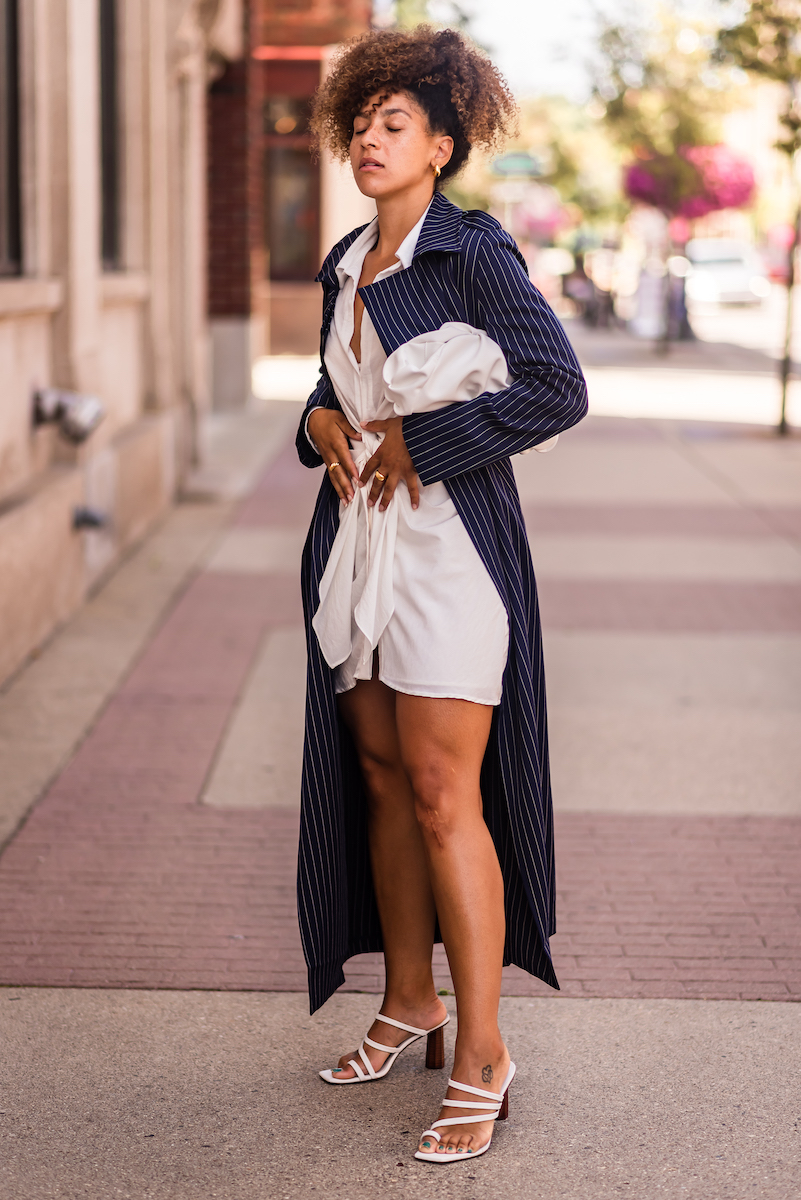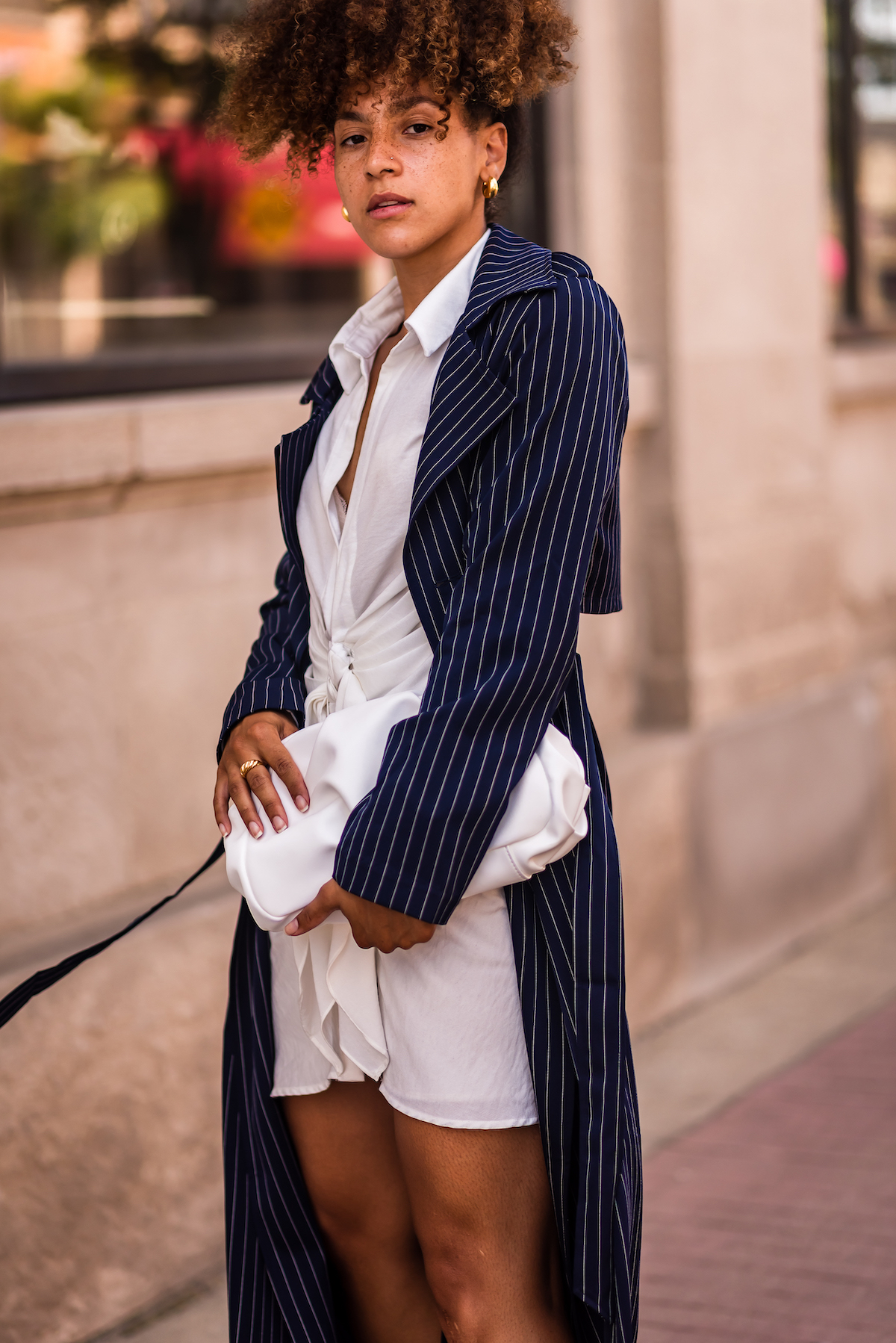 To stop buying clothes impulsively and truly build a wardrobe that reflects your style, you need to be in touch with yourself.  This requires time, honesty and reflection.  Here are a few steps to help you discover your style so you can shop with more confidence that you're spending your money on pieces that will evolve with you:
Find your comfort level. A big part of style is what you feel comfortable in. This doesn't just apply to different cuts of clothing but colors and patterns as well. This is where it's important to be honest. Don't use your job or daily activities as an excuse when the truth is something just might not be what makes you feel good. If you aren't comfortable with something you can either avoid it or work your way up to wearing it.
Figure out why you want to buy certain pieces. When you shop without aim do you end up wearing those clothes more or less than when  you shop with intention? Are you wanting something new because you're seeing it everywhere or because it's something that truly speaks to your style? While impulse purchases aren't entirely a bad thing, I find giving myself time to think them over helps me to decide if it's truly worth buying or not.
Build a mood board. This is super helpful with Pinterest and IG. The goal here isn't just to save outfit inspo, you really want to dig in here. Take note of what you actually like about the outfit. When you focus on the outfit itself instead of the overall picture you might find a lot of outfits you thought you liked you were actually drawn to the person's energy or pose. You might also find that what you like on someone else you won't like on yourself either. 
Think with a buy for life mentality. Even if you find a piece you like right now, it's important to consider how you'd wear it in 5 or 10 years. It's also equally important to think about if the piece itself will actually last that long. I'm not saying that to scare you off of buying from fast fashion, but part of creating a wardrobe is also committing to take care of your pieces. That means washing them correctly and mending them. Keep this in mind as you choose fabrics, colors and styles.  
There really is no secret to style beyond knowing yourself. Ulitmately personal style comes from choosing pieces that are comfortable yet make you feel confident. To do that you have to be honest with yourself and picky about what you buy. Though this takes some time in the beginning, it will save you time and money in the long run!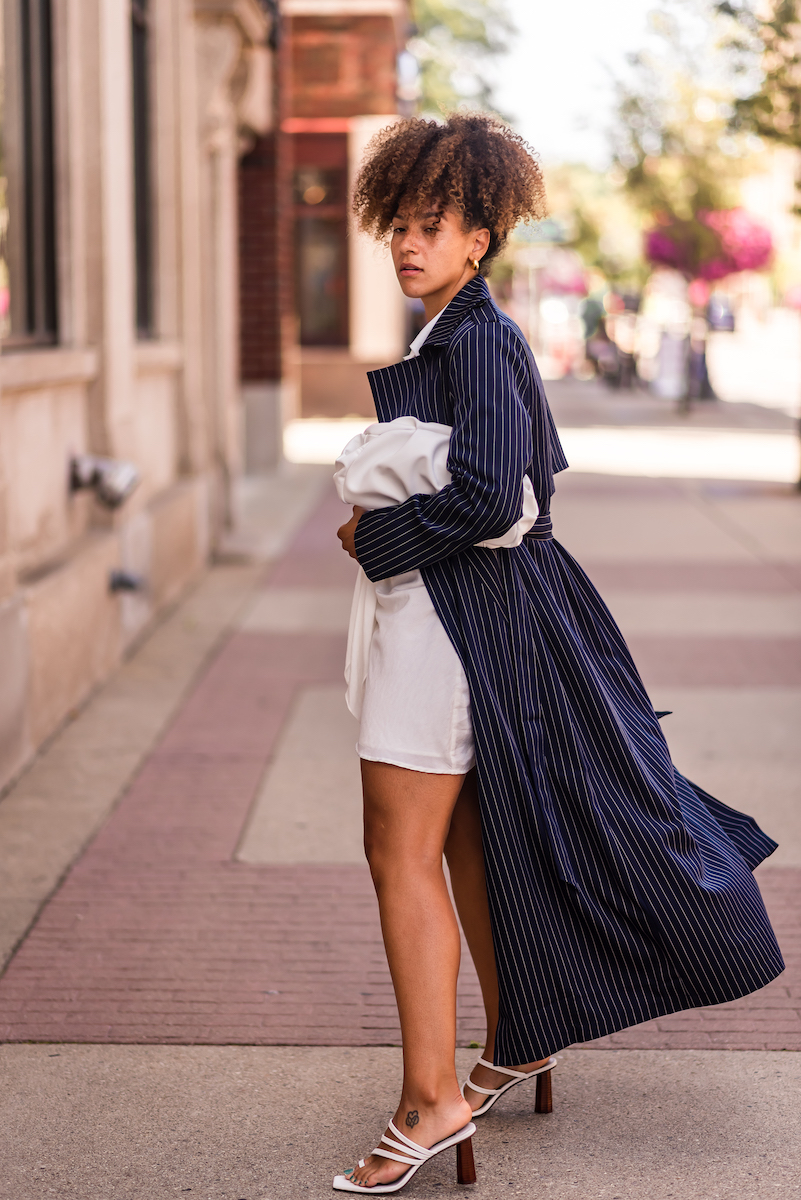 My Trench Coat Picks
Looking for even more outfit Inspiration?
***Photos by Jordan Bowens

Don't Miss a Look!  Get Every Outfit Delivered Straight to your Inbox by Clicking the Button Below!
Save
Save
Save