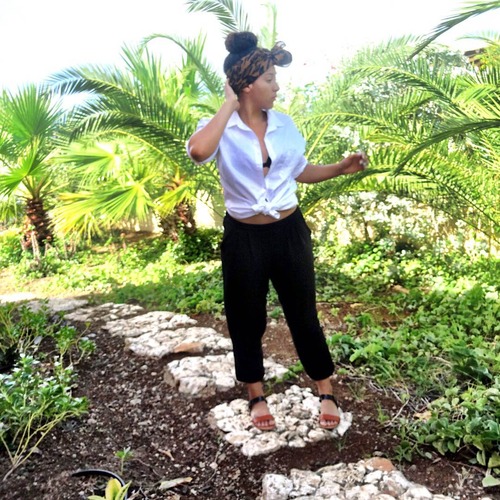 After my poor life decision of not wearing sunscreen, and getting sunburned very shortly after, I had to start covering up.  I figured what better way than to modify my jogger uniform from last week by swapping my tank for my shirt dress which I turned into a tied crop top.  I also traded my hat in for a scarf to tame fly-aways while add my usual touch of leopard.
Many pear shapes seem to steer away from baggier bottoms because they're afraid to make their bottom half look larger.  To avoid this from happening, try wearing a lighter colored top as well as leaving some buttons undone to draw attention upwards.  If you want to create a more defined waist choose a crop top that ends right above your pants and if you aren't shy wear a tied crop top that ends right at the smallest part of your waist!
Style Tip: To keep from looking shorter in joggers, hike them up to about ankle length or add heels to give the appearance of longer legs!
Comment below and tell me: What clothes do you wear to stay cool can't show your skin?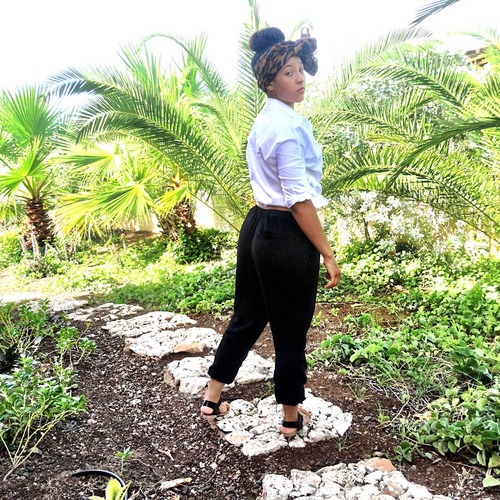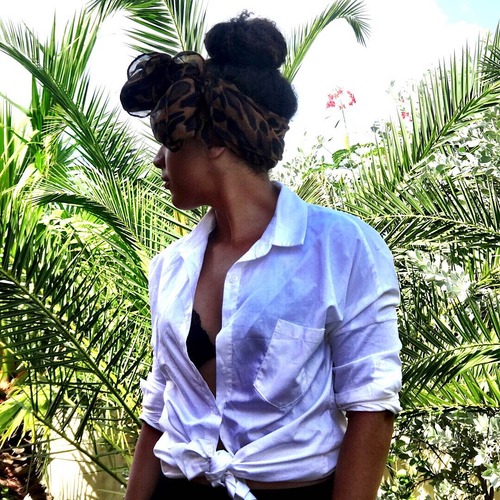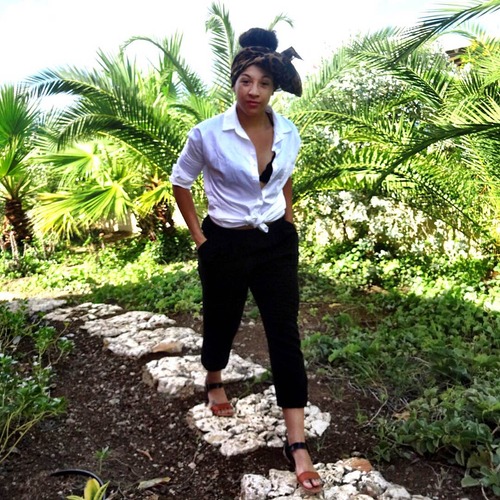 Wet Seal Scarf|Nasty Gal Dress|Forever 21 Pants|Target Sandals
Make sure you're following me on:
Instagram | BlogLovin | LookBook | Pinterest | Twitter | YouTube | Chictopia