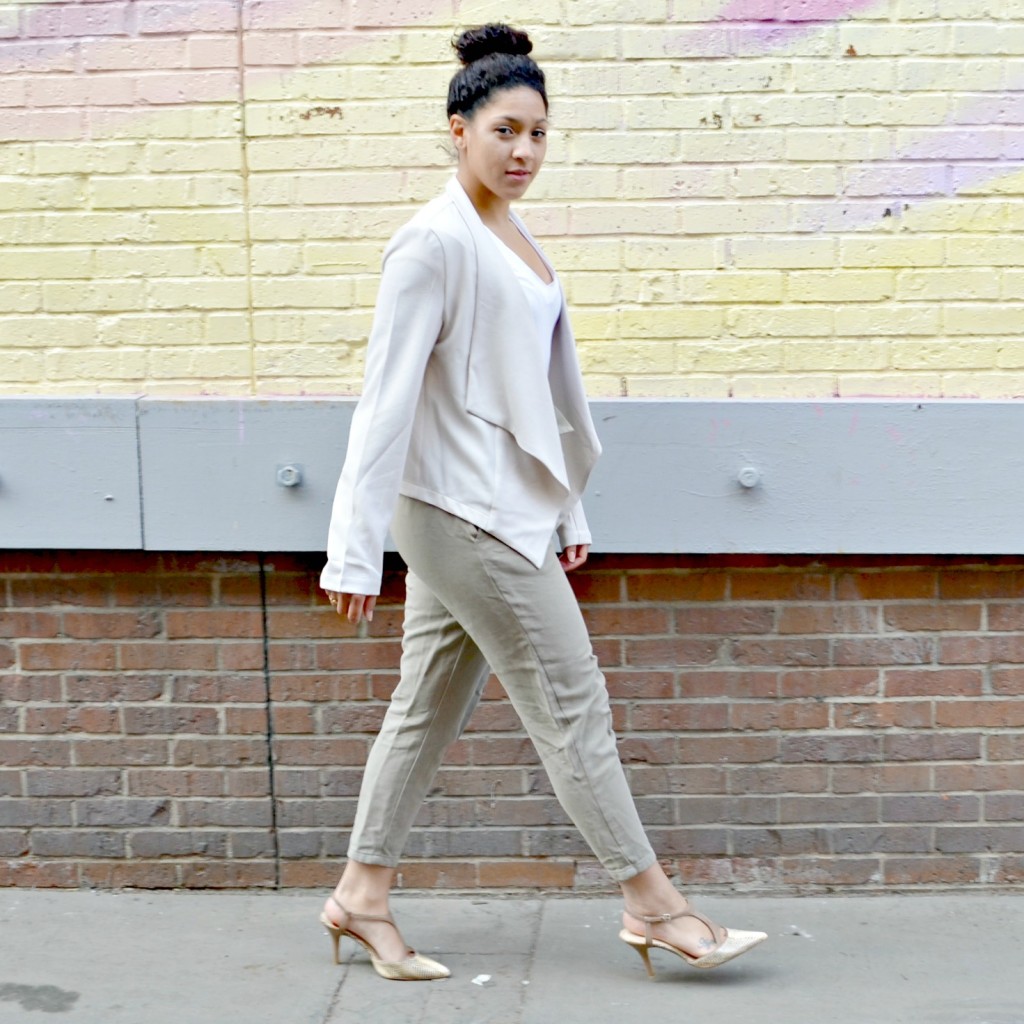 There's something about warmer weather that makes you want to shed away all the cold, gloomy and grey days and reach for something bright and airy, or is that just me?  I know that breaking away from your beloved blacks and greys can be a bit of a chore especially if most of your go to outfits have a darker color element in them, but part of refining your wardrobe and defining your style is to try something new.  Instead of reaching for my usual black monochrome look from the boys I decided to wander into uncharted territories with a lighter neutrals shades and feminine tailoring which I'd generally stay away from.  What did I find on the other side?  I actually enjoyed dressing a tad girly and want to find more ways to do so, of course I plan to keep a bit of my tough guy vibes like I did with the utility pants but shhhh!
  Experimentation not only helps you identify what currently works for you and what doesn't but it also allows you to keep your looks from getting repetitive.  Setting style challenges for yourself, no matter how big or small, will help to breathe new life into your wardrobe while pushing you beyond your style comfort zone to channel your inner fashionista.  You don't have to go shopping to try new style challenges, there are several you can probably do with the clothes already in your closet! Some quick and easy style challenges are:
Rock a monochrome outfit that ISN'T black
Re-purpose an accessory in an unexpected way
Create 5 outfits for one article of clothing
Try color blocking
Mix prints
A lot of people find themselves in a style rut because they don't challenge themselves to try new things but instead think that buying new clothes will fix the problem, BIG MISTAKE.  People like to stick with what's safe instead of risking looking foolish and end up missing out on some great things, or even worse a great outfit!  Don't be afraid to be different, or at least to try something new, who knows you may find out that it fits you quite well.   See how else I've worn these pants here.  Make sure you share this with a friend who could use some style challenges.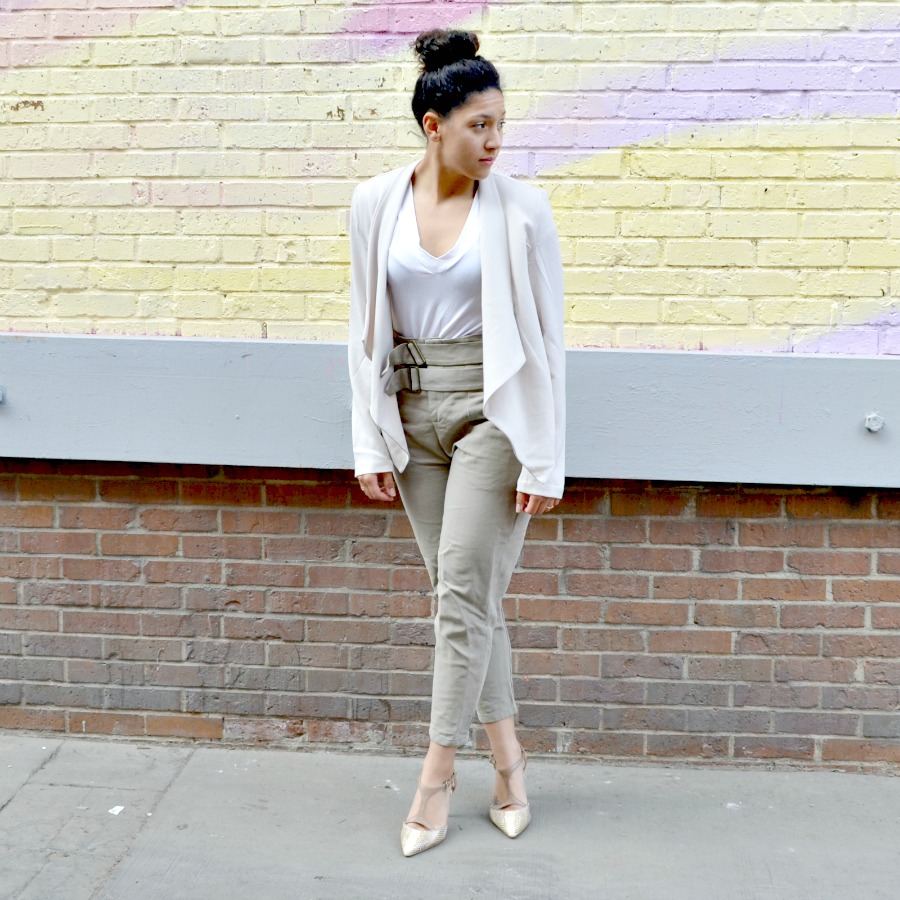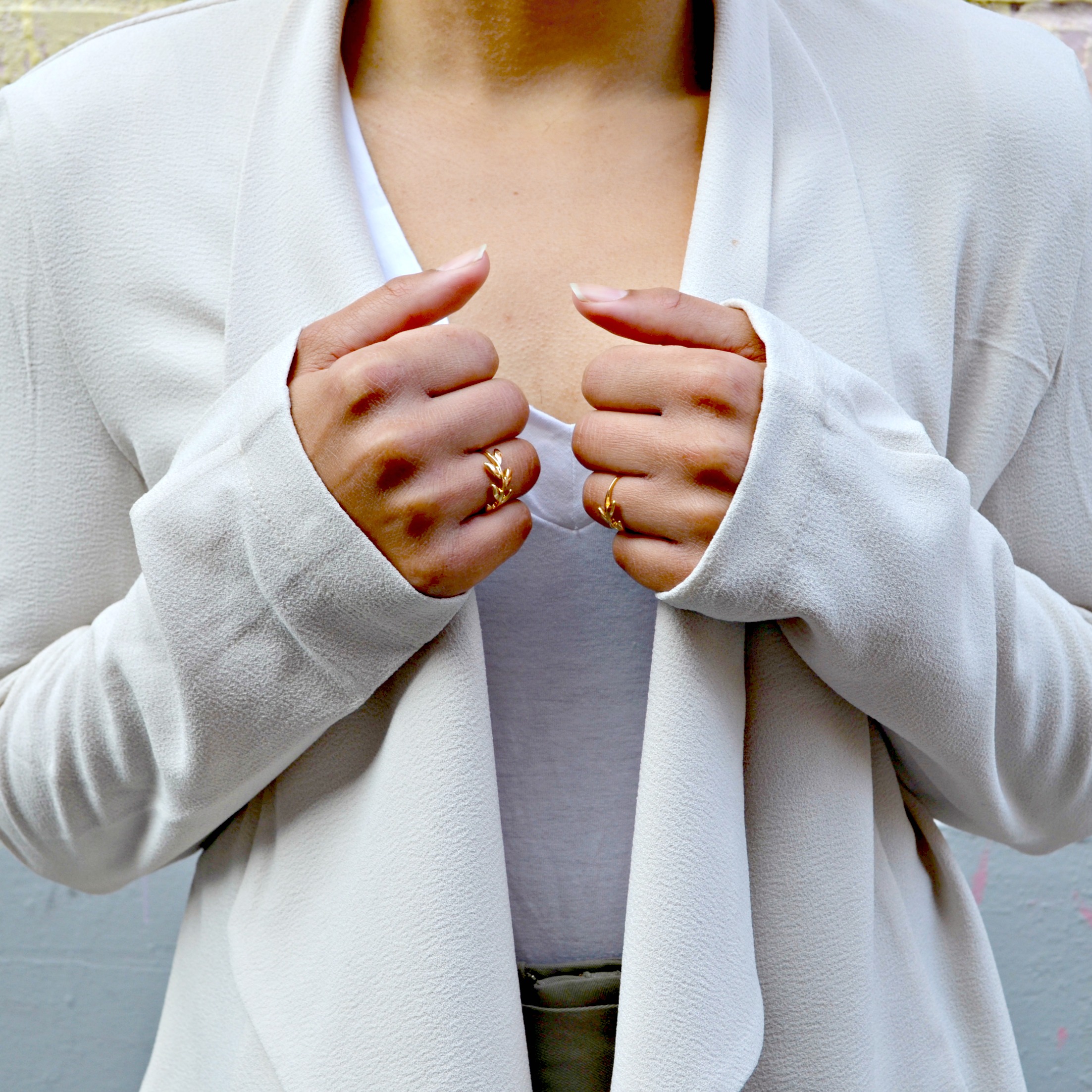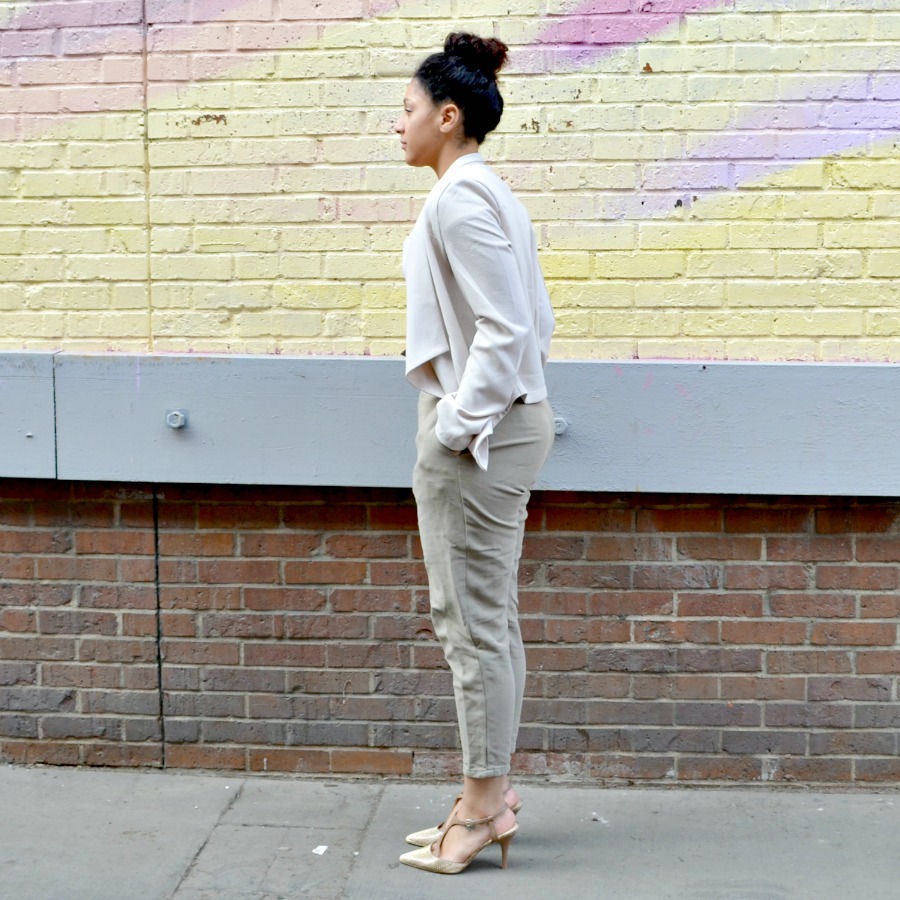 Marshalls Blazer (similar here)|Forever 21 Tee|ASOS Pants|Elle Tahiri Heels (similar here)|Charming Charlie Rings
Make sure you're following me on:
Instagram|YouTube|Facebook|Pinterest