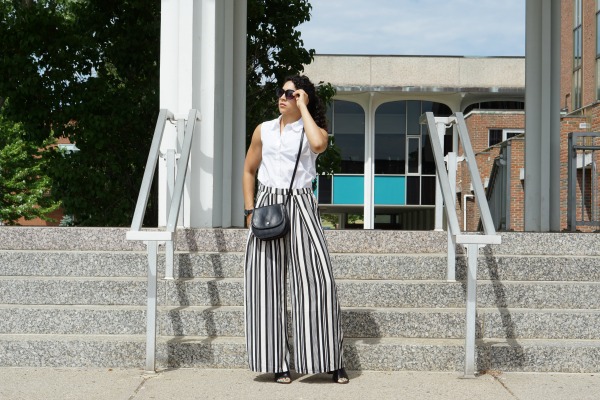 This summer these striped wide leg pants have been my go-to for chic yet effortless style, which I am all about here on Lil Miss JB Style.  With the weather rising well into the high 80's on a daily basis I place a high important on having an outfit that can withstand the heat while looking professional at client meetings.  When it comes to picking non-basic staples, like these pants, there are a few things that you should consider before spending your hard earned dollars:
Fit.  I've said this probably a bazillion times but fit is absolutely king when it comes to having killer style.  There's no way around it, if it something doesn't fit right it looks sloppy and there's no amount of accessories or make-up that can fix that.  Please, please, PLEASE buy clothes that fit your body as it is right now at this very moment or take the time to get it tailored.
Versatility.  As you know I'm a big advocate of buying clothes that can be worn multiple ways to multiple occasions throughout each season.  You NEED to purchase clothes that can be easily restyled many ways and that also play well with what you already own to maximize your current wardrobe.
Feel.  You are much better at determining what you like and don't like when it comes to your clothing than you think.  Even though you may feel pressured by style influencers or media to purchase certain items, deep down you know if those items are really you or not.   Listen to how articles of clothes make you feel.  If you feel like anything less than a million bucks, save your money.
Wearing seemingly bold non-basics as basics only feels daunting when you aren't being true to your style.  When you start spending your money wisely on clothes that actually make you feel like your best self, it shows.  Just like wearing something that isn't really you is noticeable too.  Don't be conned into wearing something just for the sake of fitting in, choose pieces that boost your confidence and let's you focus on what really matters!  Want more ways to style these striped wide leg pants?  See how you can style them with a crop top and for a night out.  Also check out 7 different ways to rock wide leg pants this summer.
Now I want to hear from you, what is your biggest struggle when it comes to buying basics?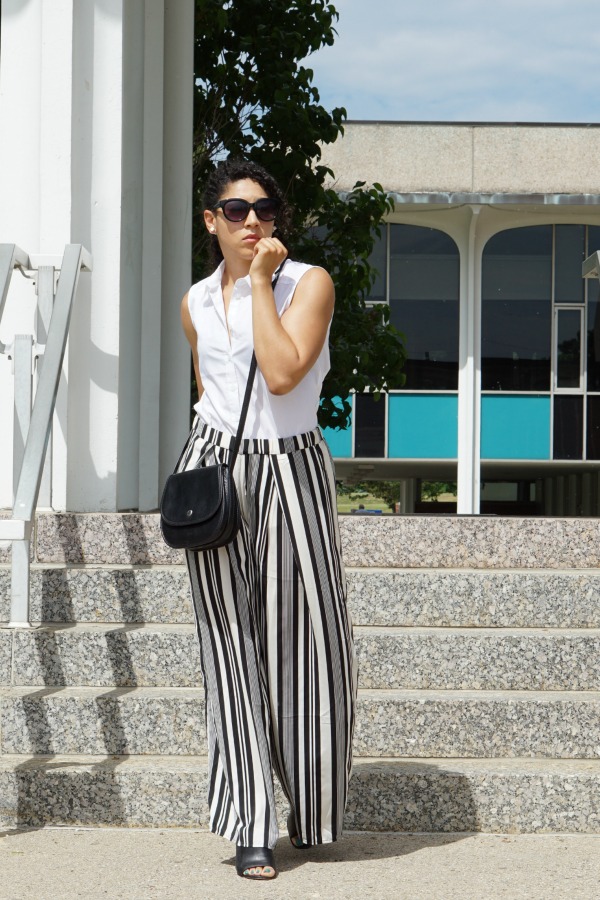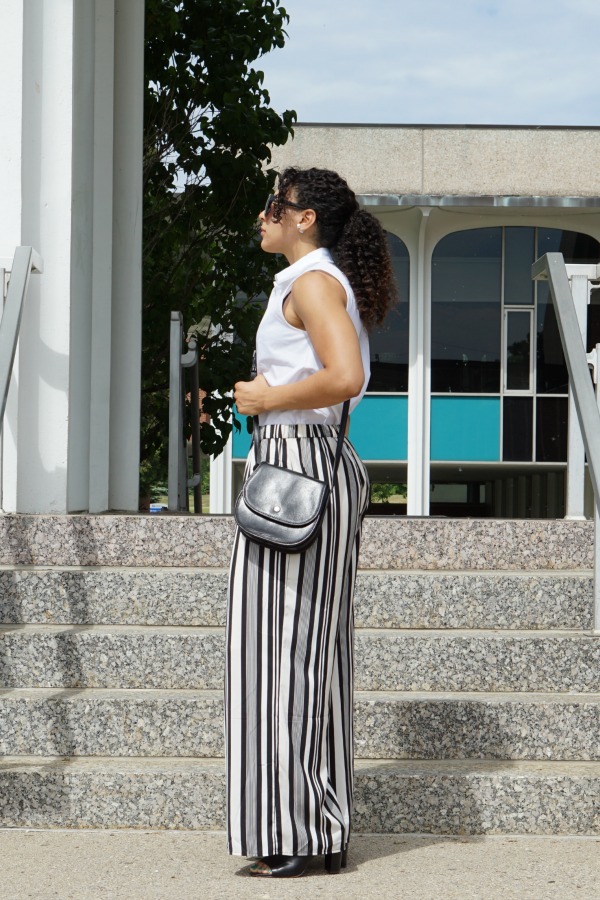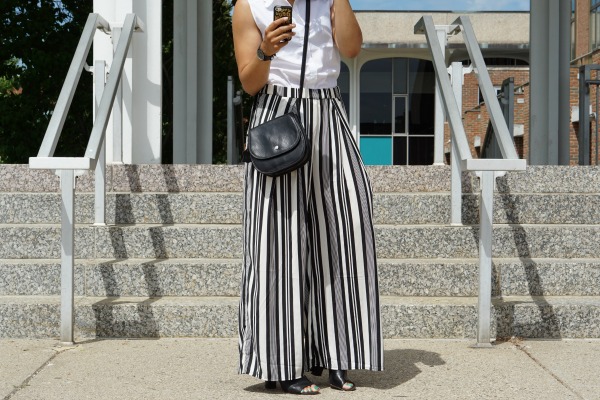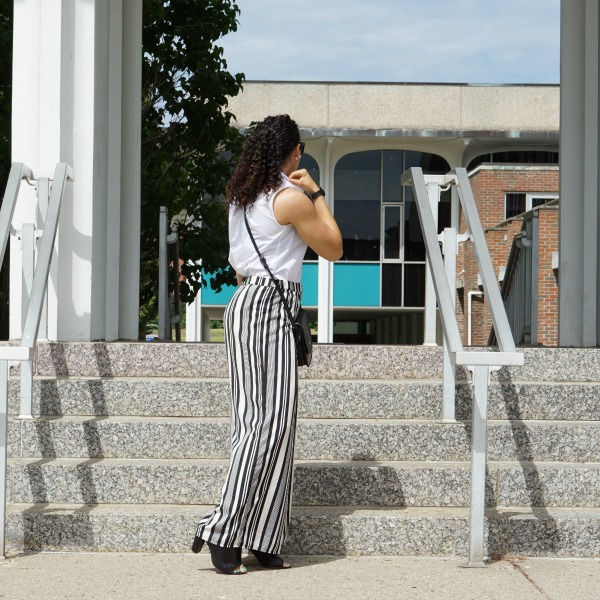 This post contains affiliate links, which means that if you click on one of the product links, I'll receive a small monetary incentive that is of no charge to you.
ASOS Top (Similar Top)|H&M Pants (Similar Pants)|Marshall's Purse (Similar Purse)|Vince Camuto Shoes (Similar Shoes)
See what else is going on with Lil Miss JB Style on: