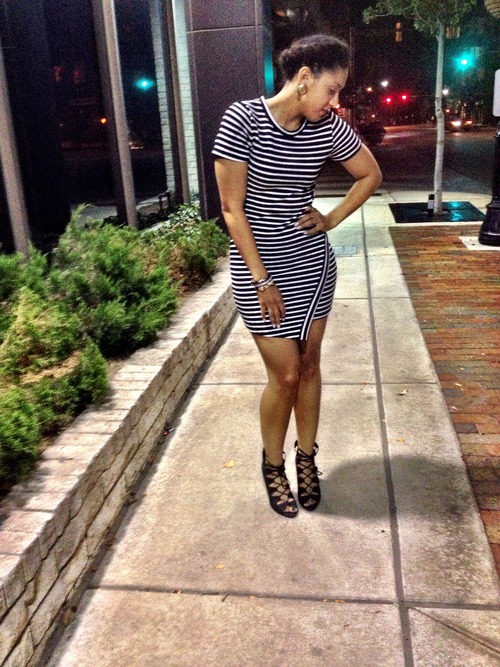 This past weekend I spent far too much time partying and drinking to celebrate not only Purdue's homecoming, Boiler Up, but more importantly my second year being a member of Zeta Phi Beta Sorority Incorporated.  If you've ever gone back to your college's homecoming, you'll know most of it is a blur of hopping from bar to bar running into familiar faces while hammering down one too many drinks.  For this reason I wanted to choose a look that was both classic and on trend for the turn up festivities, queue this asymmetrical striped bodycon dress.
Now most millennials can agree the bodycon dress was a go-to night out staple because of it's versatility.  Bodycon dresses can be dressed down or up depending on your needs making them a wardrobe maximizer.  The key to a bodycon dress is finding the right fit since the goal is to hug your curves, NOT squeeze them like an empty toothpaste tube.  It's also important to find one with a neckline that works for your face shape and a hemline that flatters your legs.  Of course you should also keep in mind the color or pattern you choose, classic colors and patterns are easier to mix and match than bright or bold colors.  Lastly be sure to make the look your own by pairing it with accessories that speak to your style.  Remember that style is very personal so always rock what makes you feel great!  See how else you can wear a bodycon skirt.
Comment below and tell me: How do you feel about the striped bodycon dress?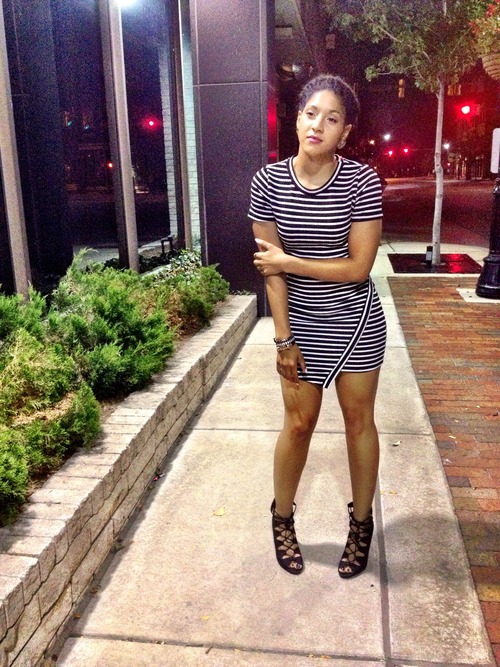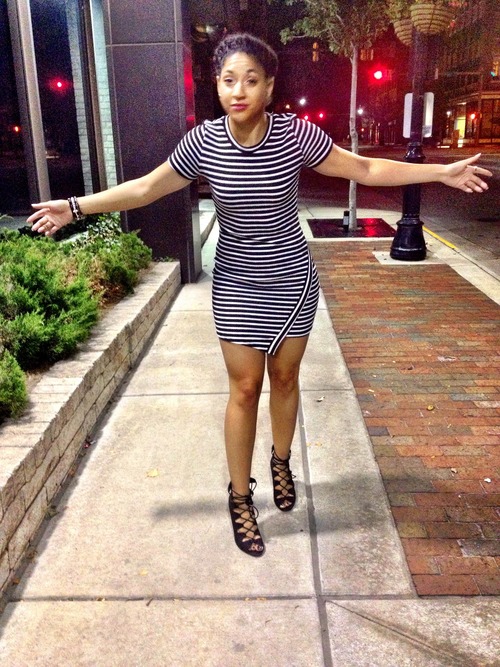 Necessary Clothing Dress (Similar here)|Charlotte Russe Heels (Similar here)