The weather in Michigan is relapsing and sadly my wardrobe must follow suit.  I was hoping that this time of year, rather foolishly I will admit, I would be rocking this dress as intended.  Clearly mother nature got the day for April Fool's messed up this year and instead I was forced to wear my shirt dress as a tunic.  But that's the thing about clothing, choose wisely and the weather can't, always, stop you from wearing what you want.
One of the things I practically preach here on Lil Miss JB Style, besides comfort, is versatility.  The best way to get the most bang for your buck when it comes to your wardrobe is having garments that can be re-styled endlessly.  Not only have I worn this shirt dress as a tunic, I wore it as a mini dress and wrap dress as well.  Though a lot of these fashion bloggers will have you thinking you need to run out and buy the latest trends, I'm here to say ain't nobody got time, or funds, for that.  As the wise Zoolander once said, "there's more to life than being ridiculously good looking" and I couldn't agree more.  That's why I re-wear my clothes so often.  To encourage you to re-imagine what you already own.  To show you the importance of curating your closet and buying with purpose. I do this because I want you to spend your time and money where it matters most.  Wondering how to shop with purpose, see my tips on how to choose versatile clothing.
Now I want to hear from you, what garments do you have trouble re-styling?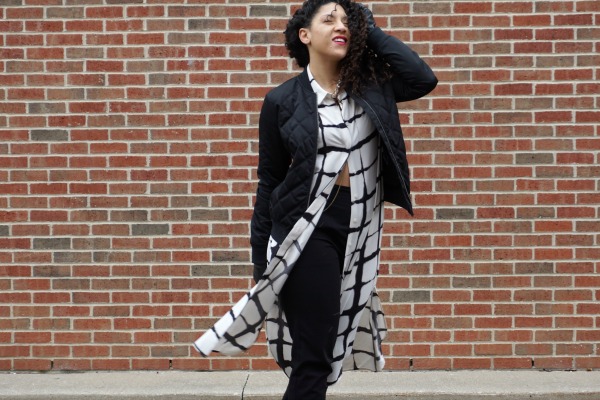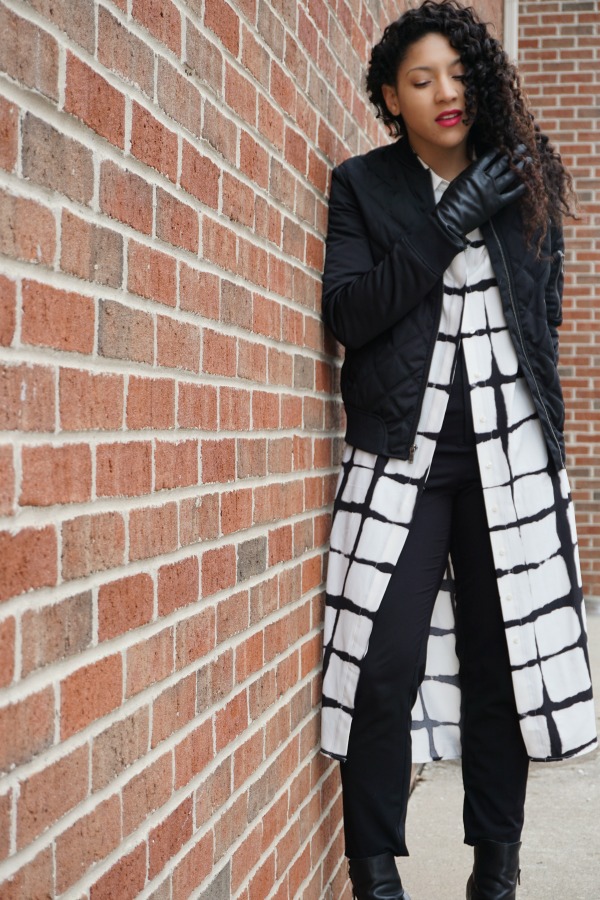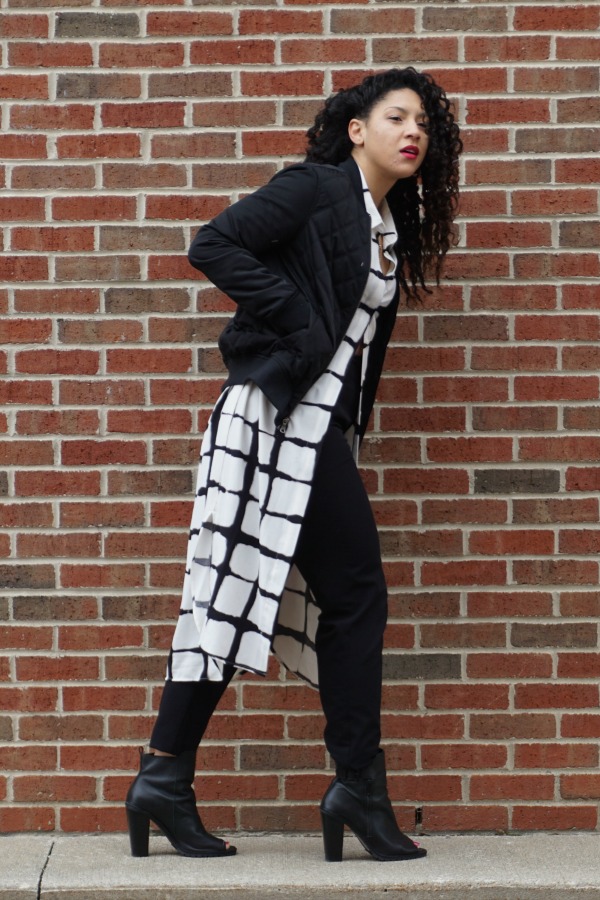 This post contains affiliate links, which means that if you click on one of the product links, I'll receive a small monetary incentive that is of no charge to you.
Banana Republic Coat (Similar Coat)|H&M Gloves|Target Dress (Similar Dress)|Forever 21 Pants (Similar Pants)|KDB Shoes (Similar Shoes)
See what else is going on with Lil Miss JB Style on: