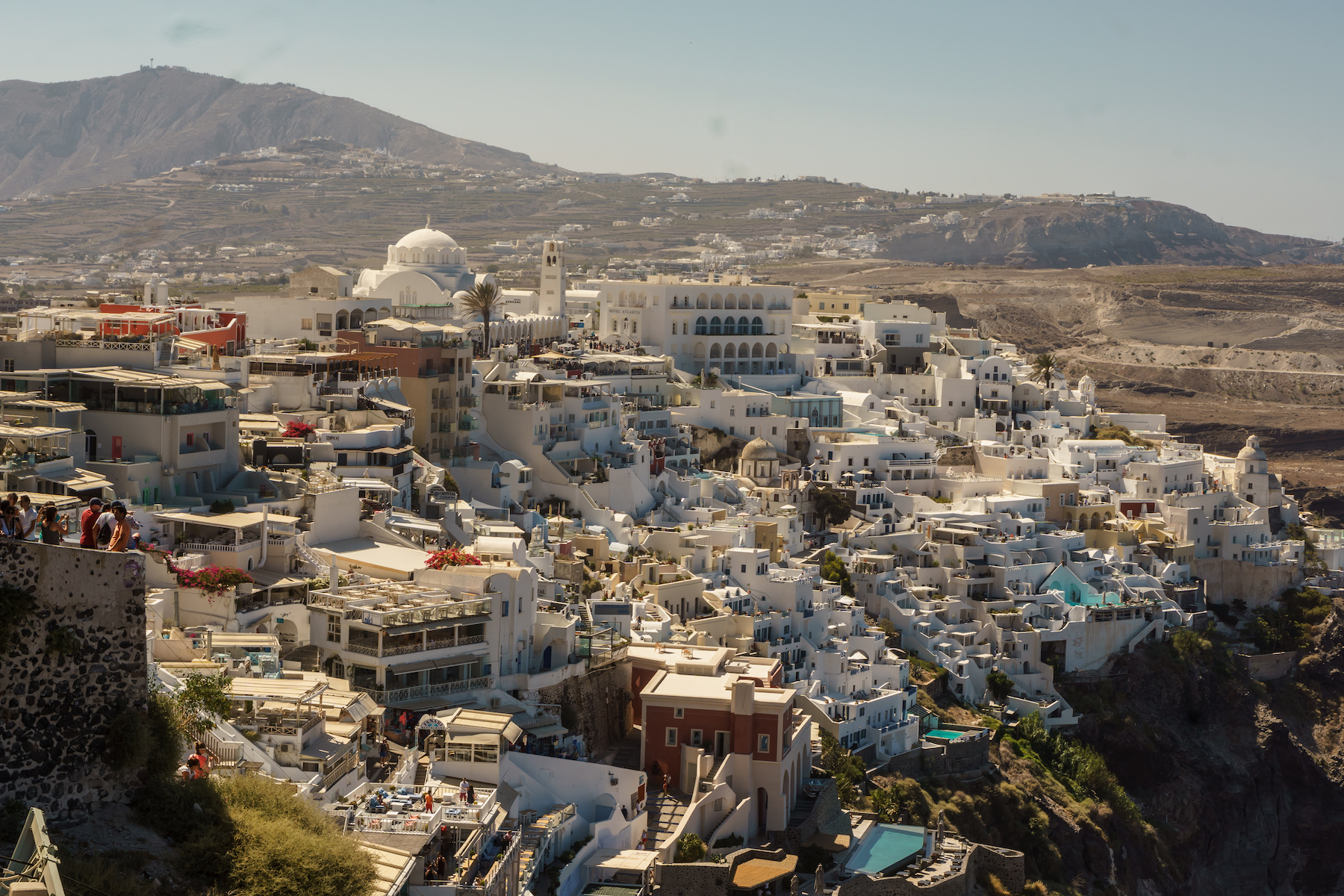 Santorini has been on my bucket list for some time now.  Probably ever since I first experienced Mediterranean food back in college!  So I definitely wanted to make sure I experienced everything the beautiful island has to offer.  From catamaran tours, watching the sunset in Oia, and of course eating delicious authentic cuisine, this trip was definitely about doing the most.  If you find yourself headed to Santorini Greece sometime soon or just generally curious keep reading for my first timers Santorini travel guide!  Also be sure to check out my Mykonos Travel Guide where I share some important things you should know before going to Greece.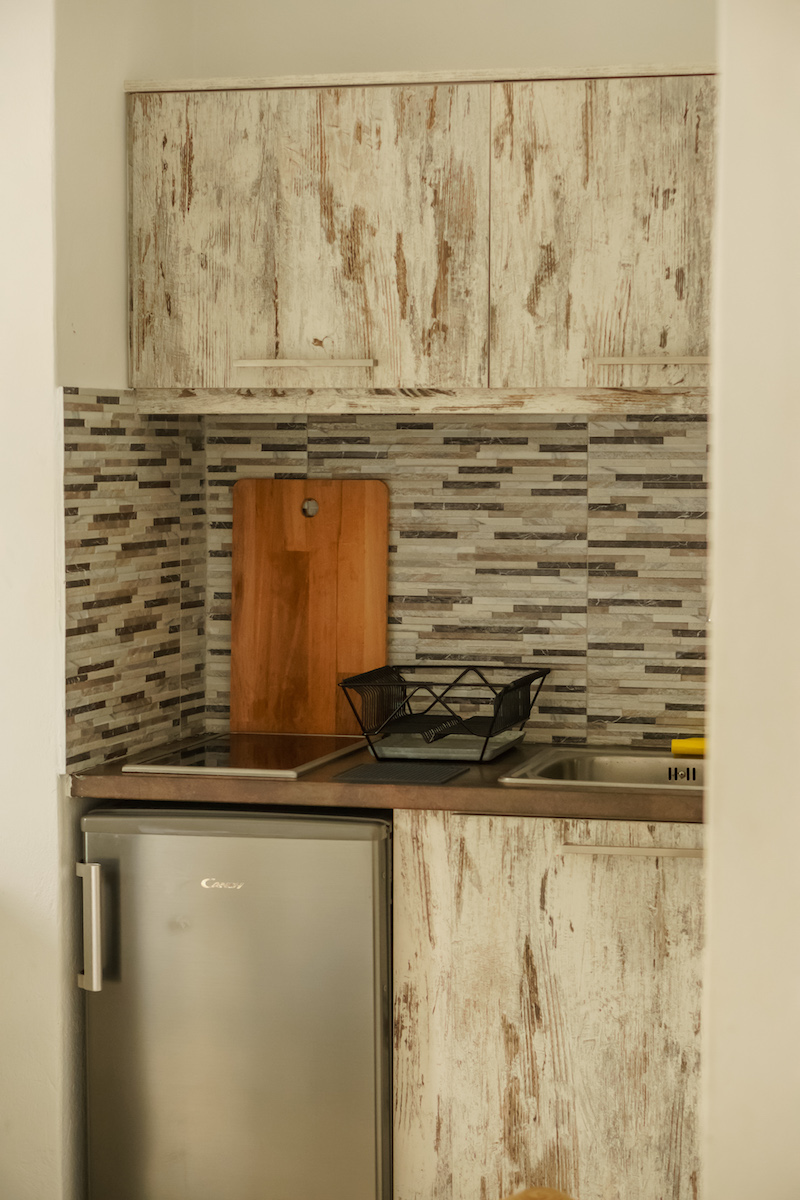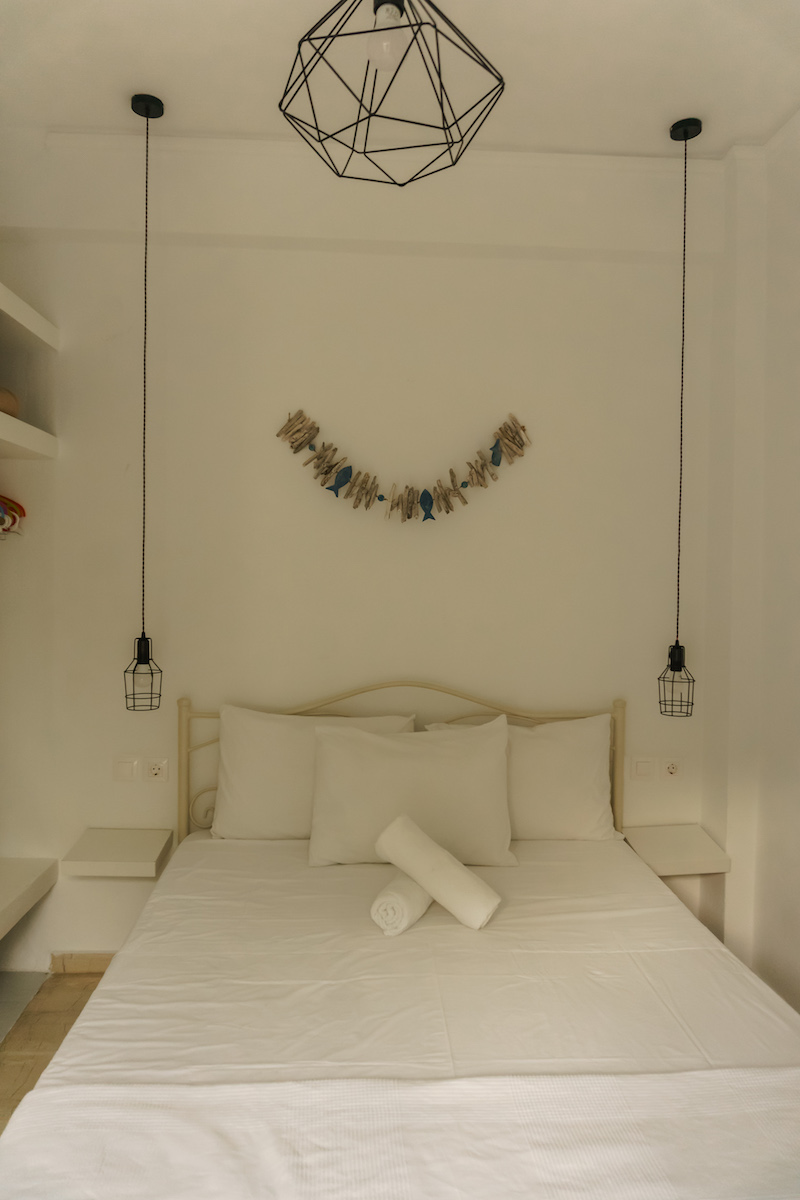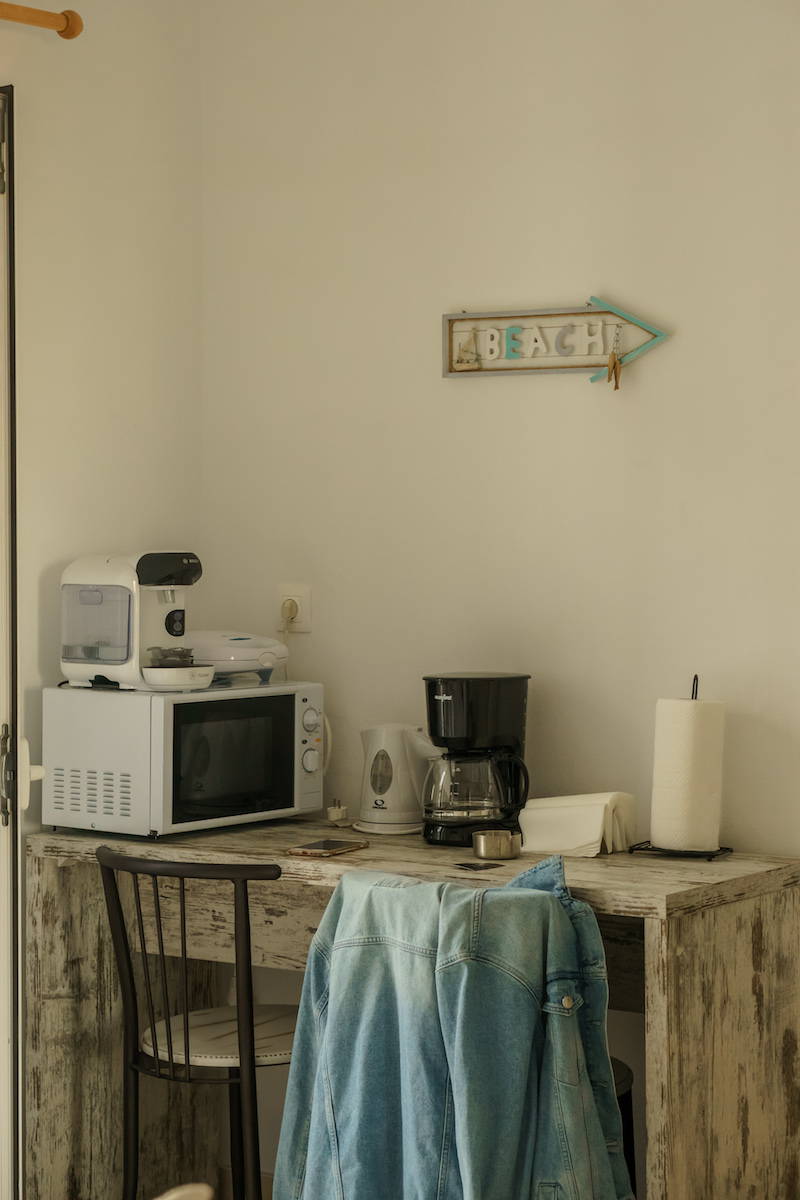 We decided to stay in an Air BnB and found the perfect one, literally a 10 minute walk from the heart of Fira.  If you're looking for shopping, great food and a good night scene then you definitely want try to find a place in Fira, Firostefani or Imerovigli.  Being centrally located made it easy to walk to everything we wanted to do and to find transportation to Oia and Akrotiri.  We also chose an Air BnB over a hotel with a sea view because we planned to spend a lot of time roaming around and sight seeing.  But if you plan to go just to kick back and relax it's definitely worth considering a place with a view right in Fira because watching the sunset really is magical!  If you're on a tighter budget I've heard Imerovigli is a good option or you can stay further away in Pyrgos and rent an ATV to get around. For honeymooners Oia is definitely the place to be but be prepared to pay a pretty penny. One hotel there was $3000 a night!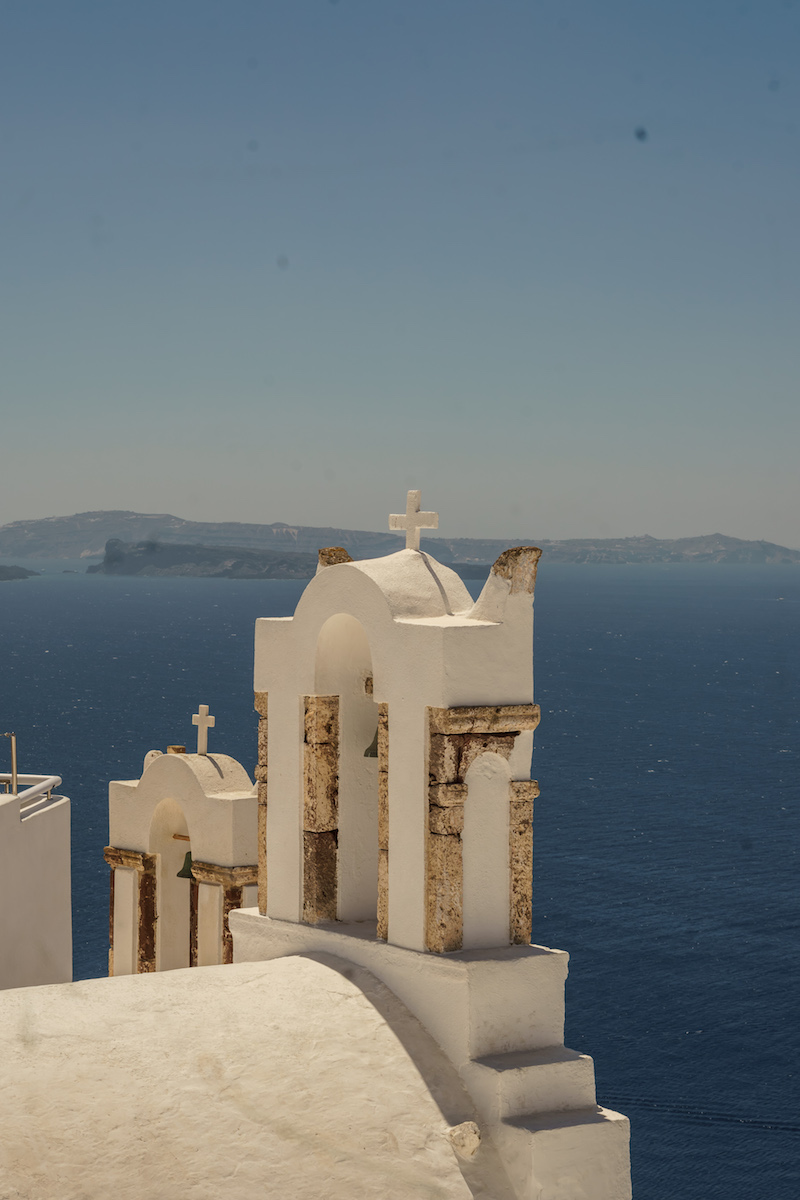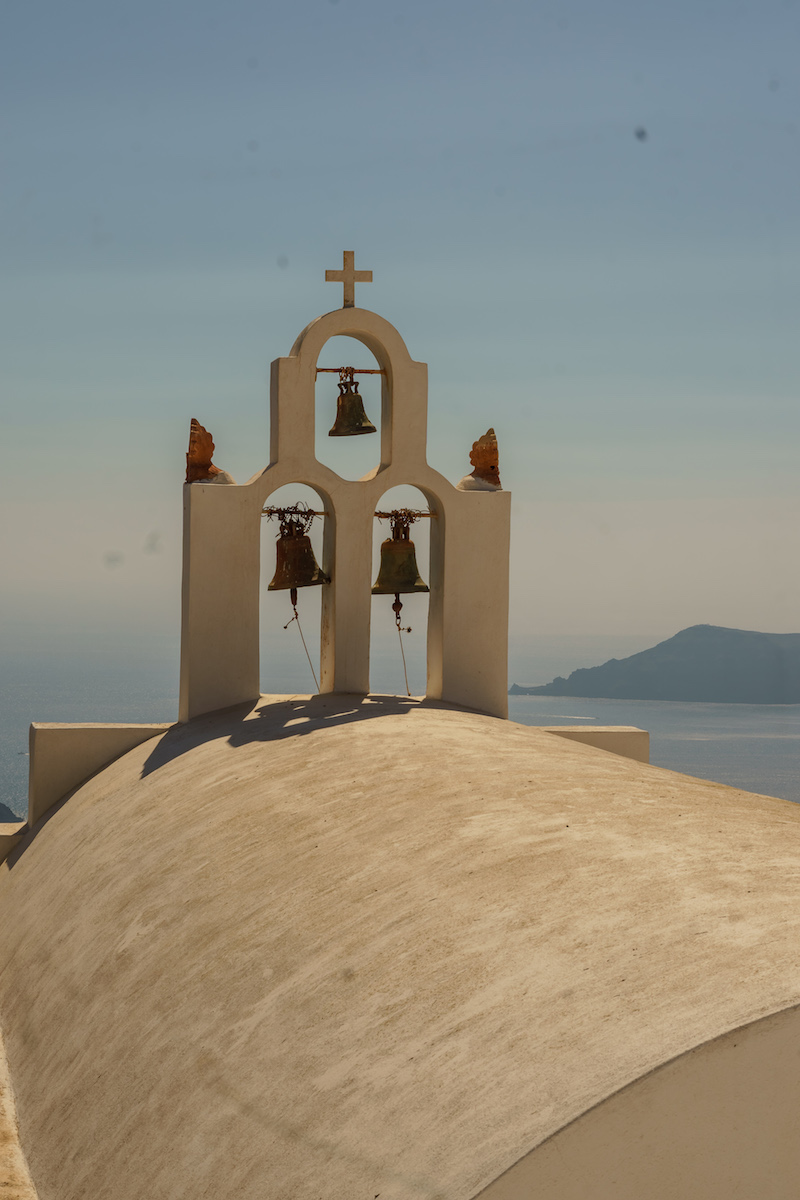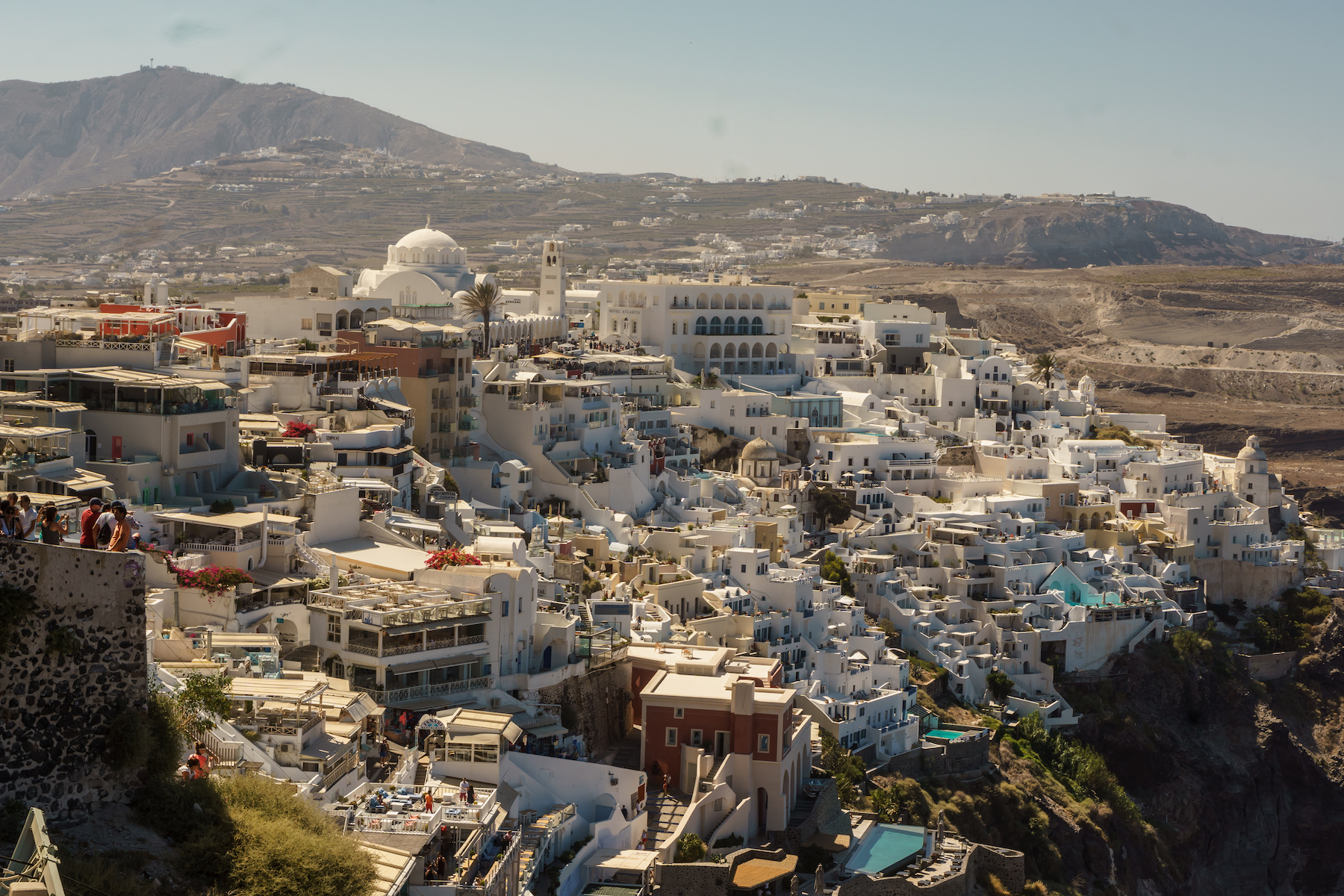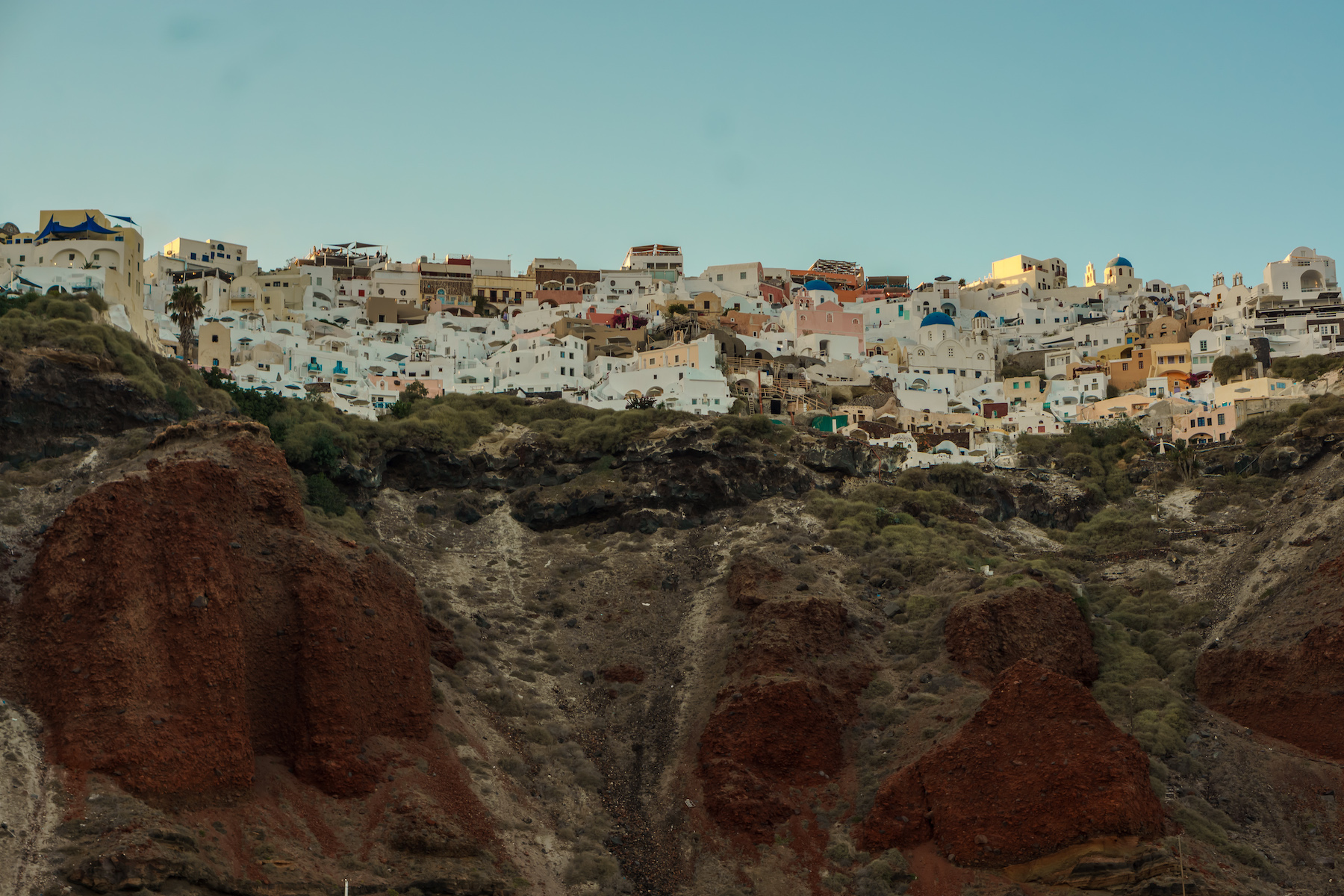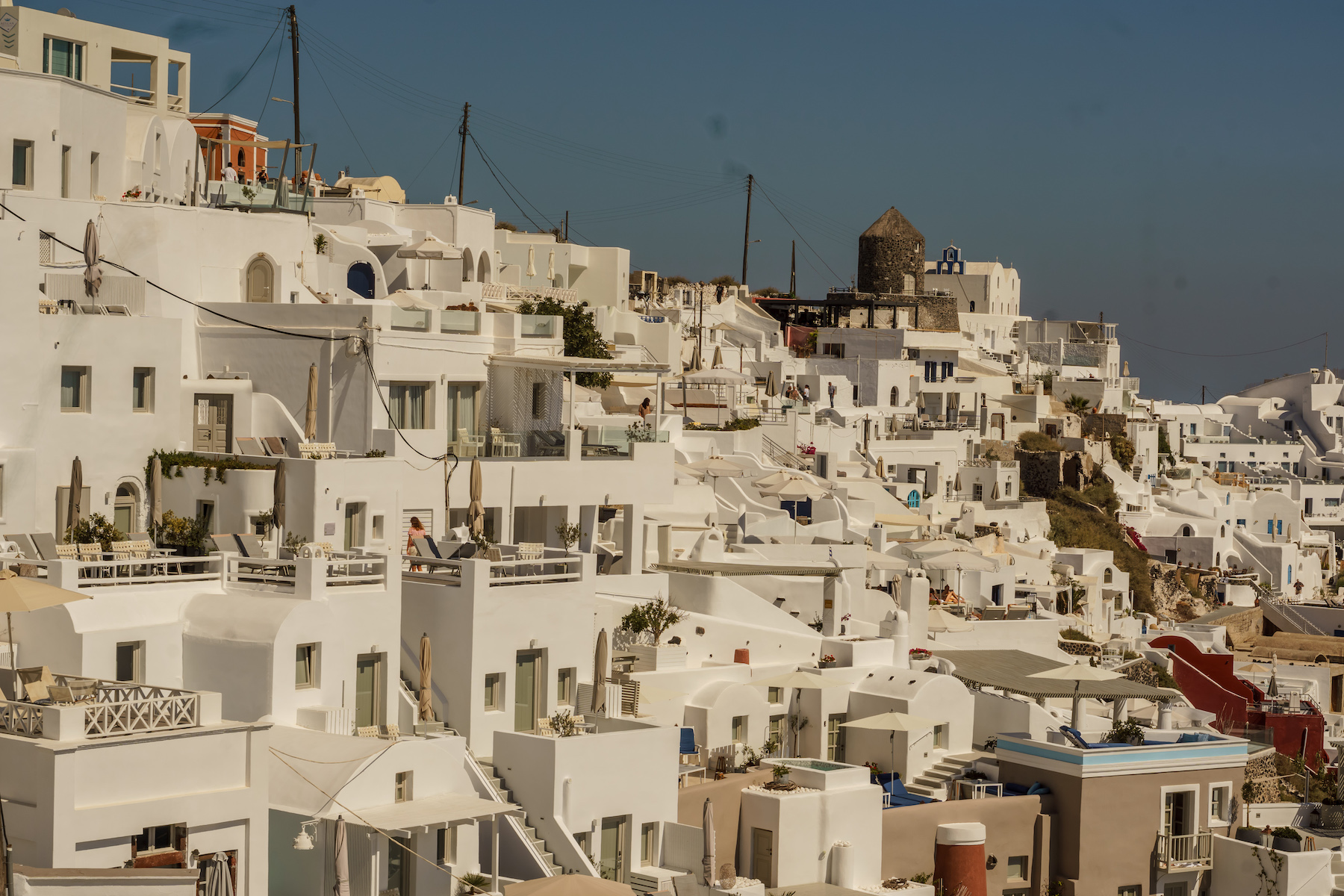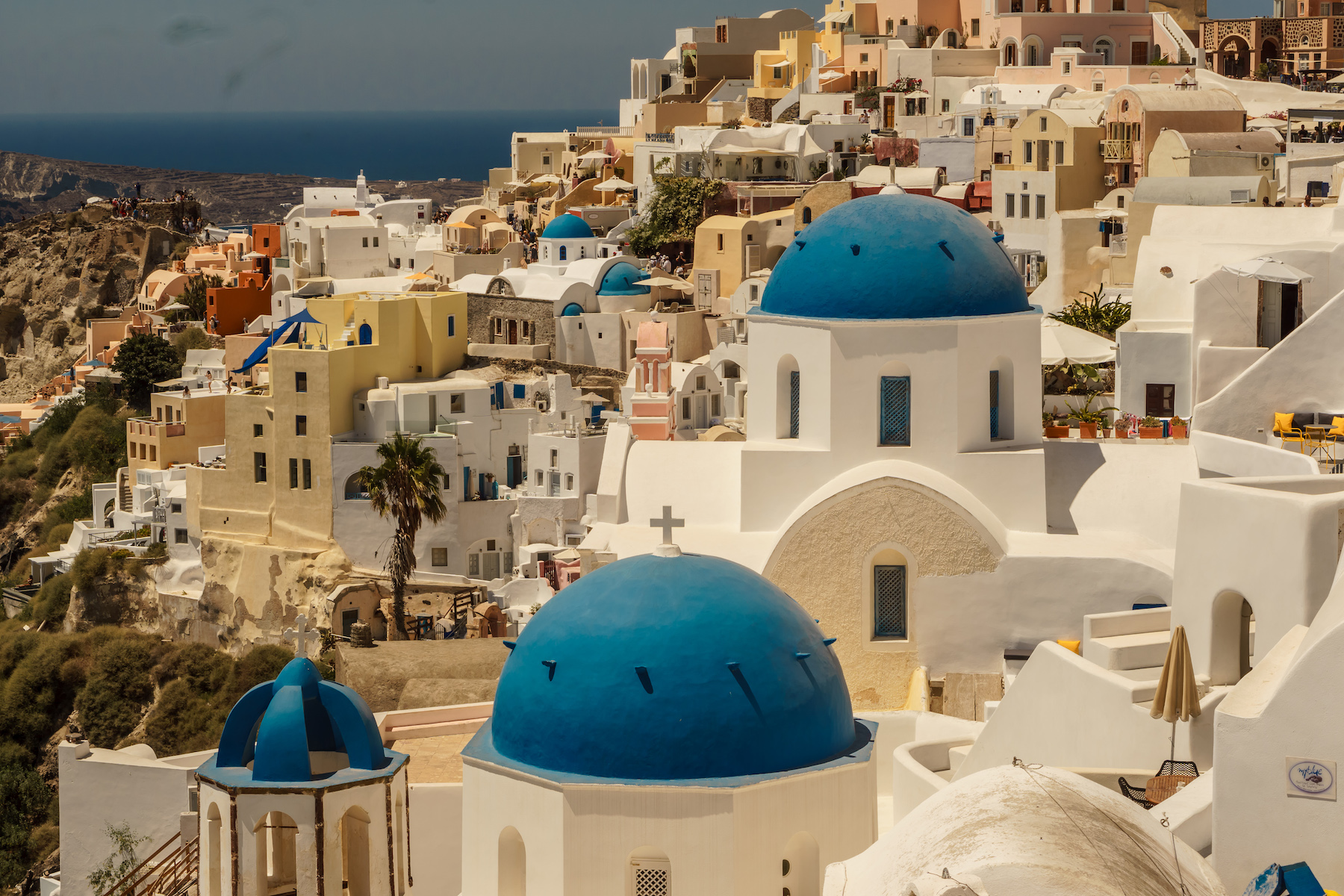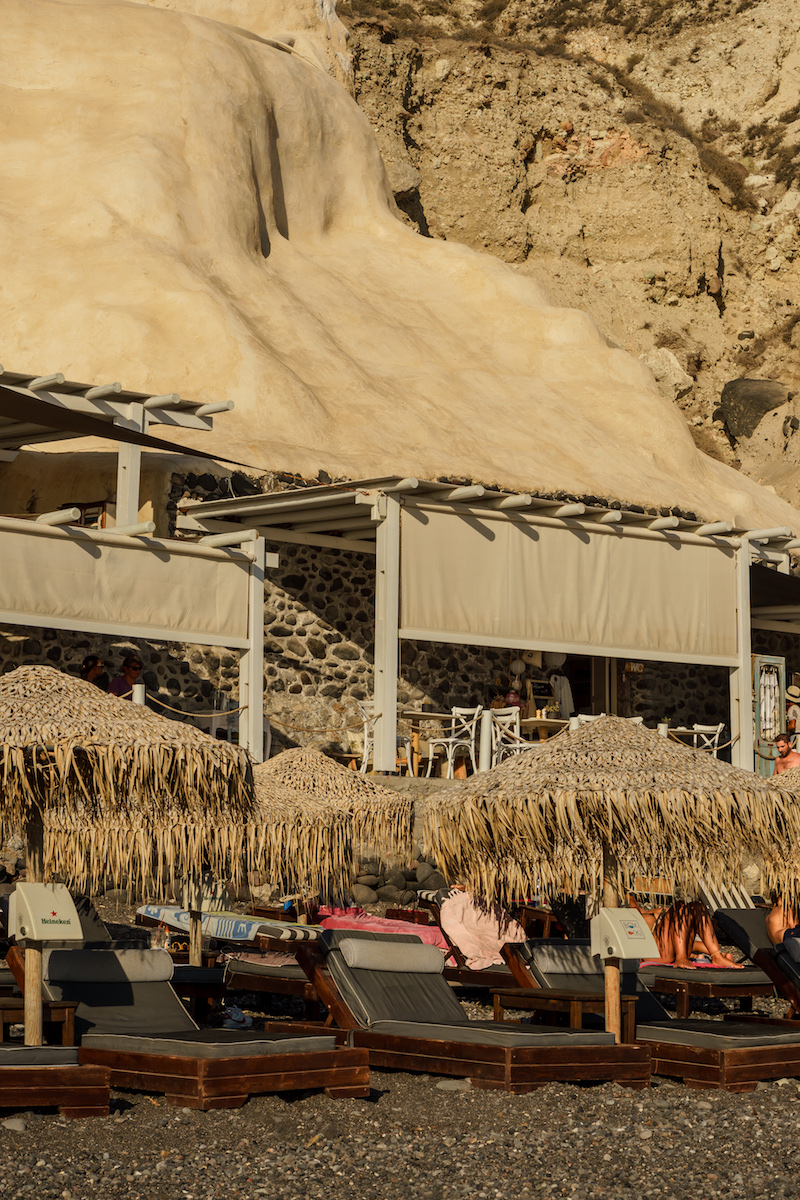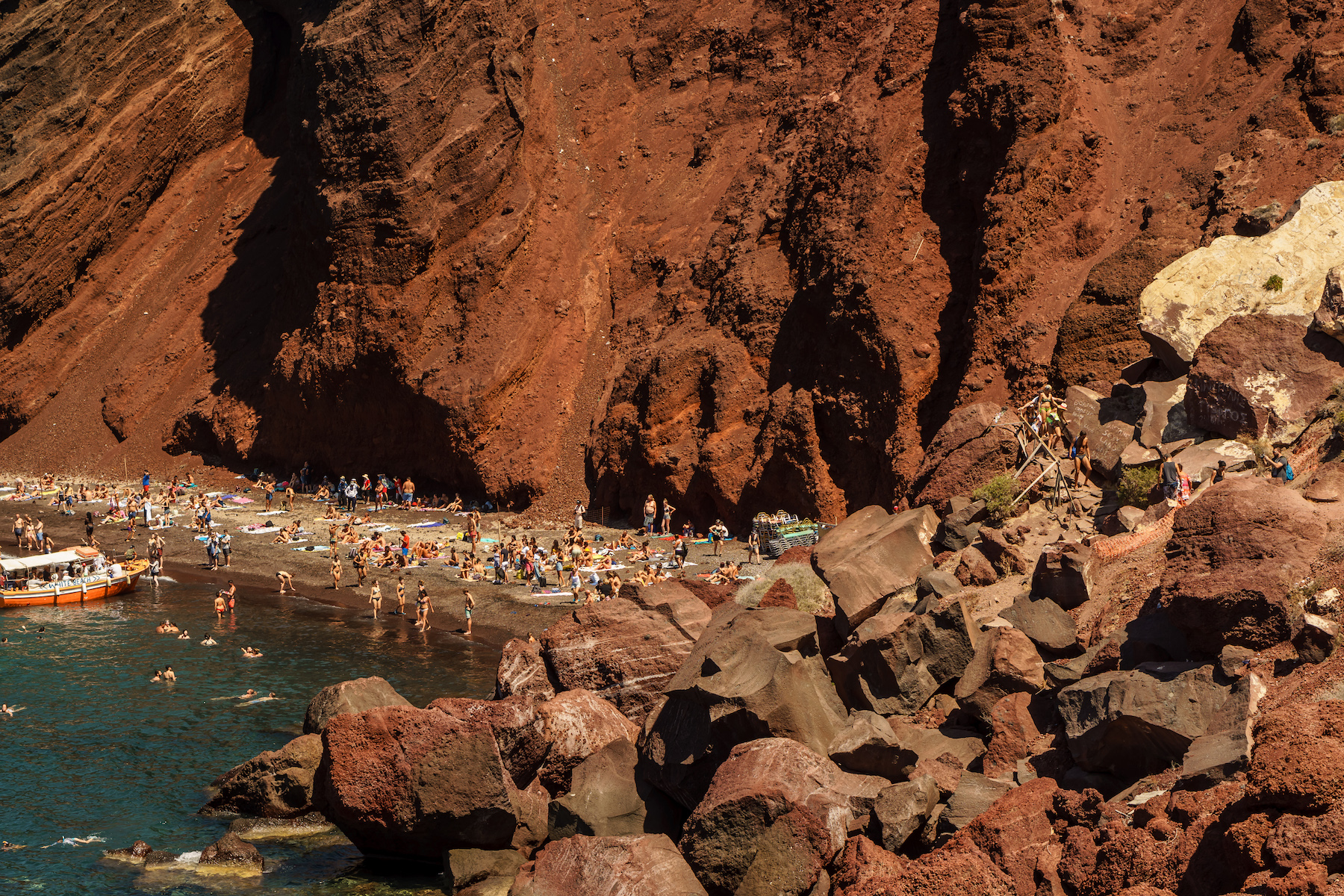 Santorini is much bigger than Mykonos which means there is a lot more to do and see.  Fortunately we decided to spend 4 days here which gave us plenty of time to check off most of the sights off our list.  Here's a run down of our Santorini sightseeing itinerary.
Day 1: Explore Fira.  We took a ferry from Mykonos to Santorini, for roughly $44 a person, and arrived in the late afternoon at the port where our Air Bnb host arranged transportation to our room.  We decided it was best to see just how far our place was from downtown Fira.  And to find some food.  I won't lie when you enter Fira the back way it doesn't really appear to be much.  As we zigzagged our way through the town, unknowingly heading towards the top, we stumbled upon the breath taking view of Fira.  And, as luck would have it, we arrived just before sunset and got to take in hands down one of the most beautiful sunsets I've seen thus far.
Day 2: Sunset Catamaran Tour.  The next day we headed back to Fira early in the morning to enjoy the city unencumbered by tourists and to find breakfast.  After a relaxing morning we returned to our Air BnB where we were picked up for our catamaran tour.  The tour started in Akrotiri, stopped at the red beach, white beach, hot volcano springs and ended in Oia where we watched the sunset.  It also included swimming equipment like noodles, goggles and snorkels, all you can drink, and a delicious authentic Greek dinner.  If you splurge on anything during your trip, I highly recommend that it's on this experience.  Although a couple things you should know: they don't drop you off on any of the beaches and don't wear anything white because the sulfur from the volcano springs will stain it.
Day 3: City Hop and Enjoy the Nightlife. On day 3 we decided to rent ATVs, at $35 per day not including the extra $20 we spent on gas, and ride up to Oia to roam the streets and shop.  Since we had seen the Oia sunset by catamaran we decided it would be less crowded to explore the city during the day.   After Oia we stopped in Imerovigli for lunch and made our way back to Fira.  We headed to a cocktail lounge to grab some drinks and take in the sunset before checking out the night scene.  Definitely do your research on the different bars and lounges before you go.  We hopped around trying to find a place with good music but the only one we found turned out to be full of teenagers on summer vacation.  So we looked around a bit more but ultimately called it quits earlier than planned.
Day 4: Beach hop. For our last day we decided to check out the other side of the island and all the beaches.  First on the list was the red beach to actually enjoy the beach since we didn't actually get to be on it during our catamaran tour.  If you plan to head to the white beach, you have to take the water taxi, roughly $12, because you can't get there by car or foot.  We choose to skip over and check out the Akru black rock beach.  A word of caution, all three of these beaches are covered in rocks, not sand, so bring some water shoes to make your experience more enjoyable.  Also in hindsight we would recommend starting at the Kamari beach and taking the water taxi from beach to beach all the way to the black beach and back.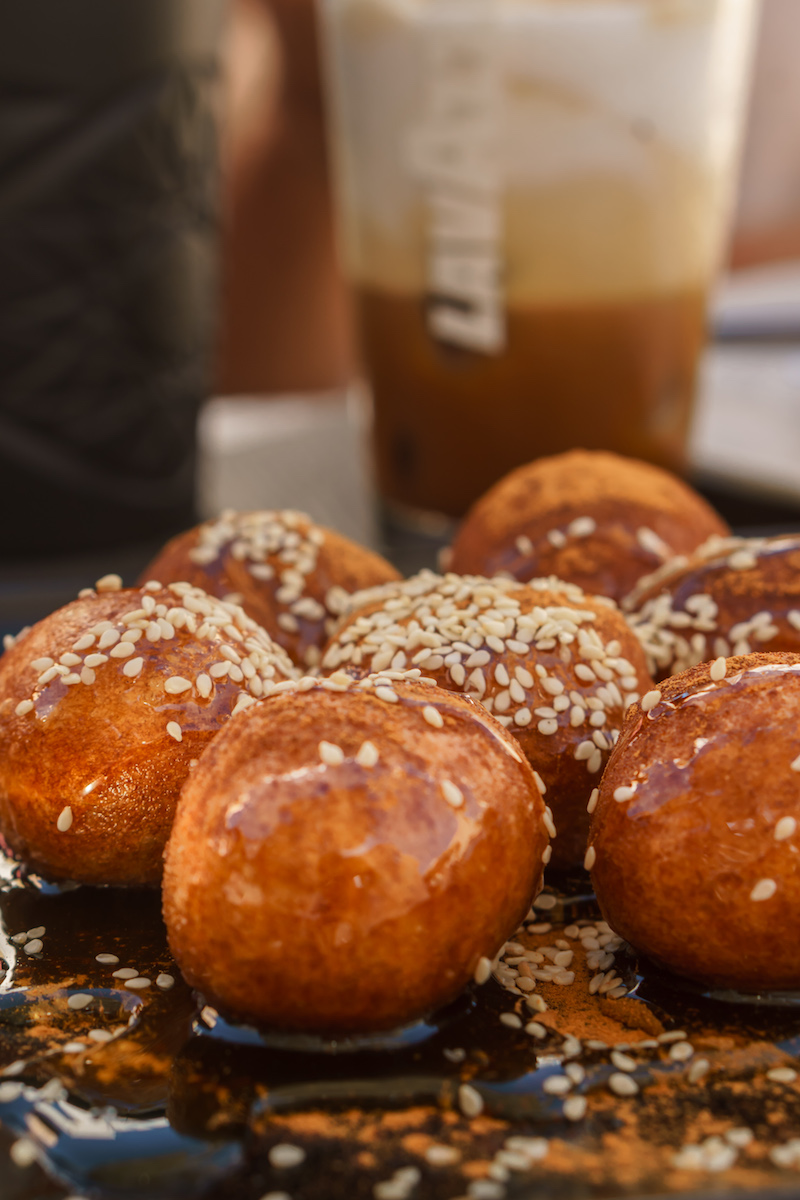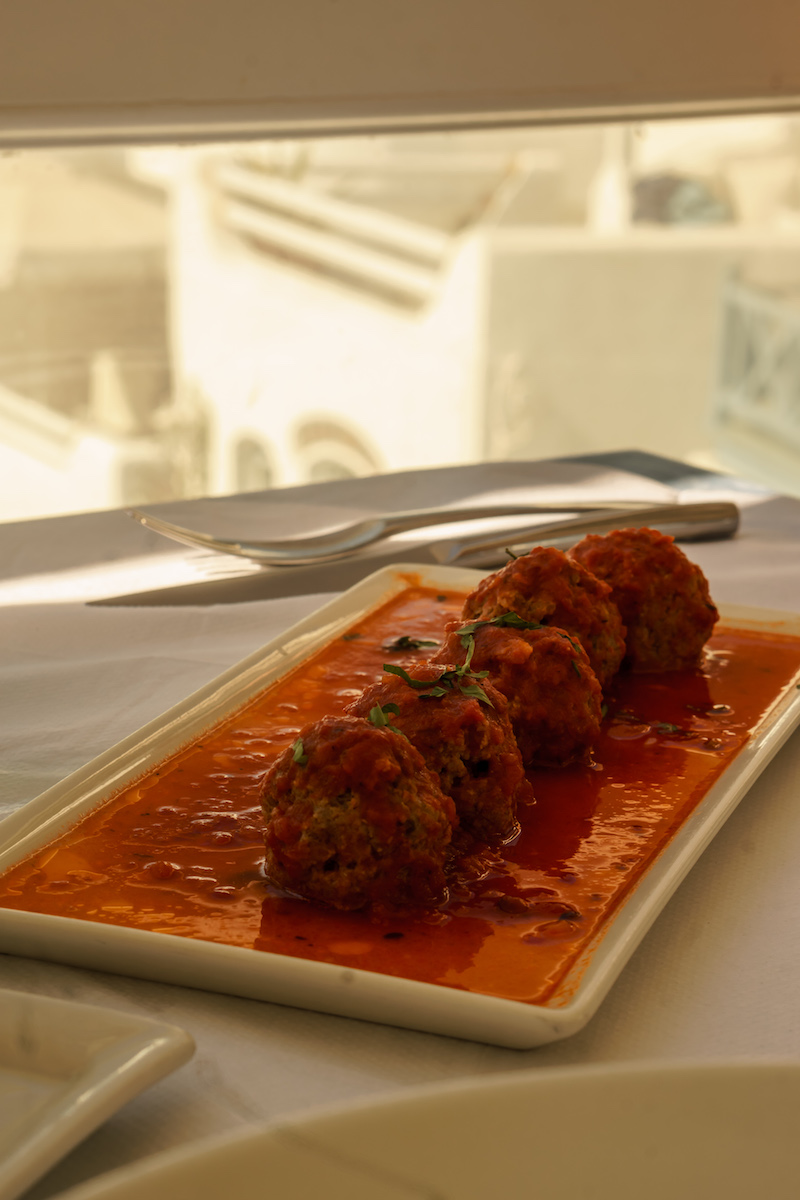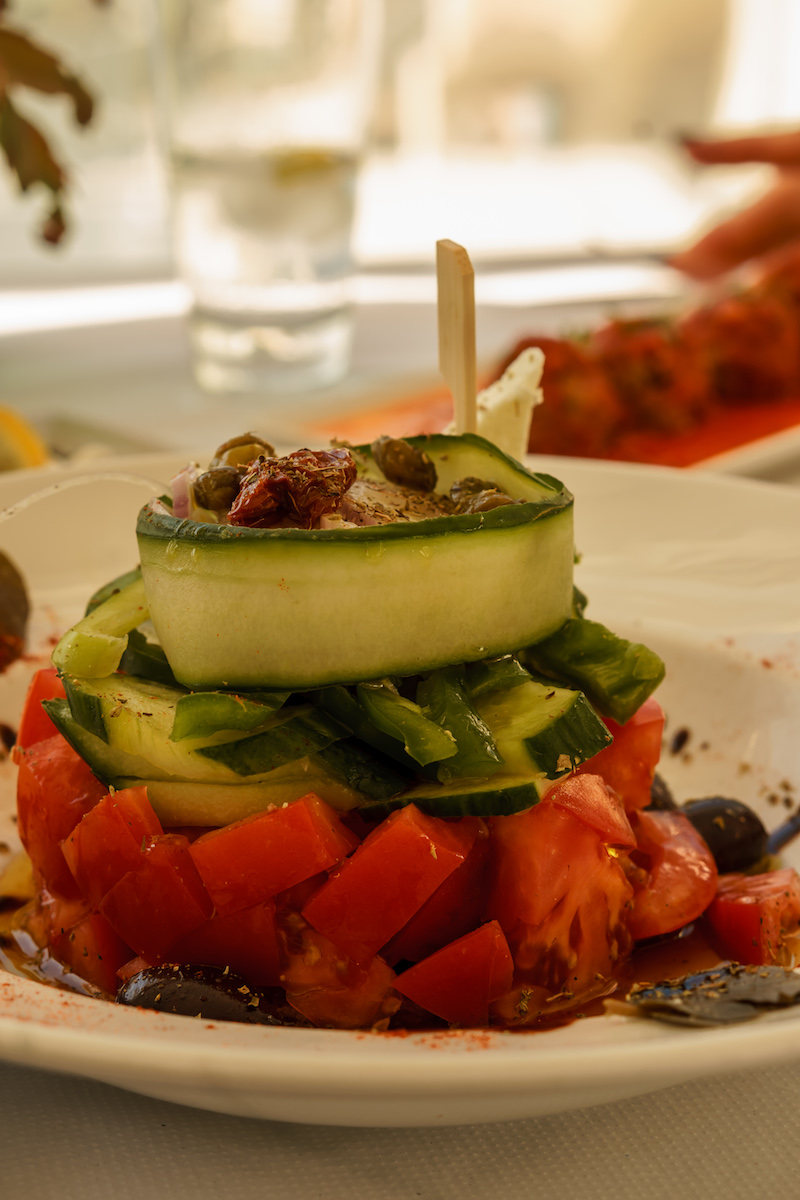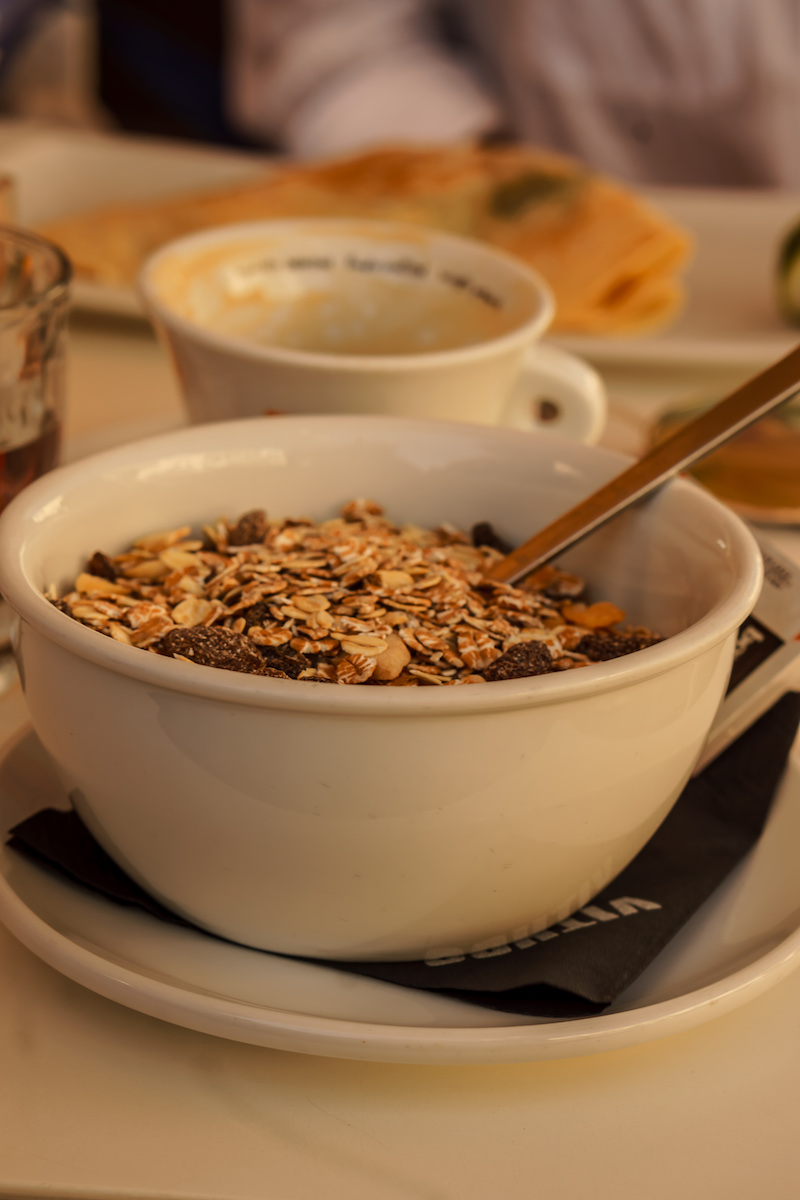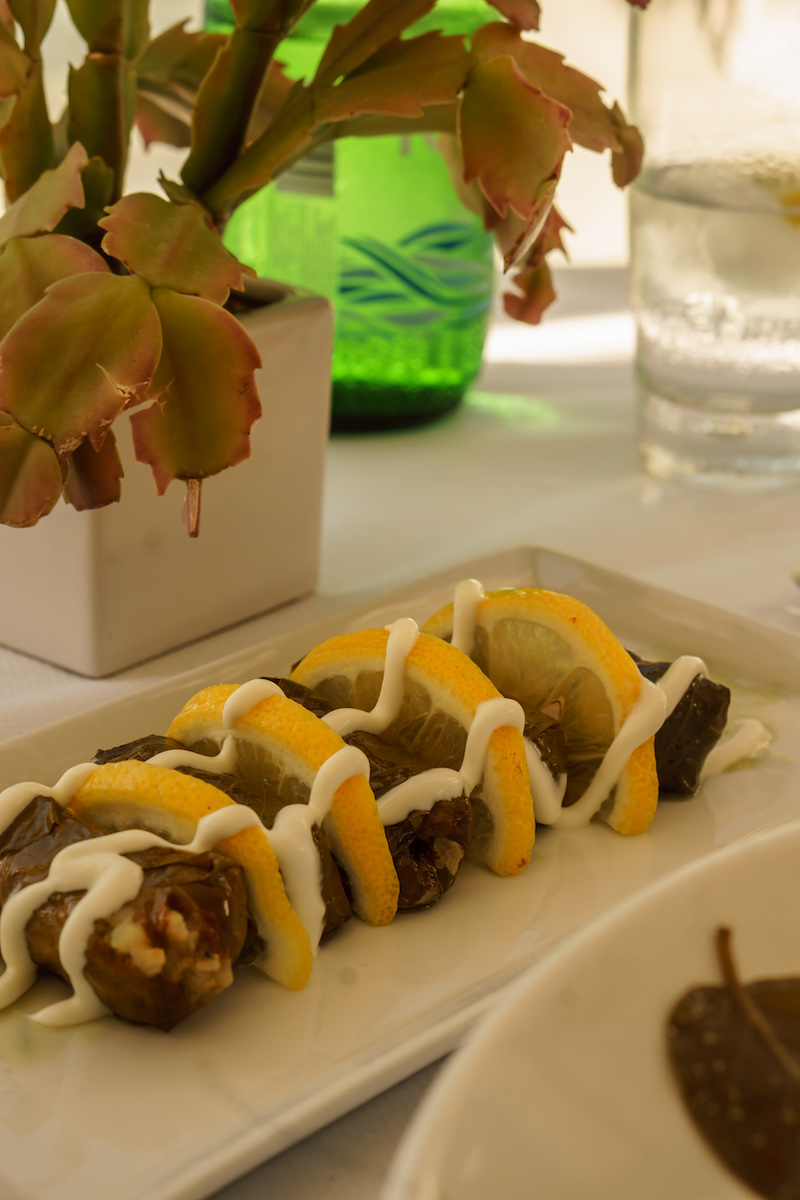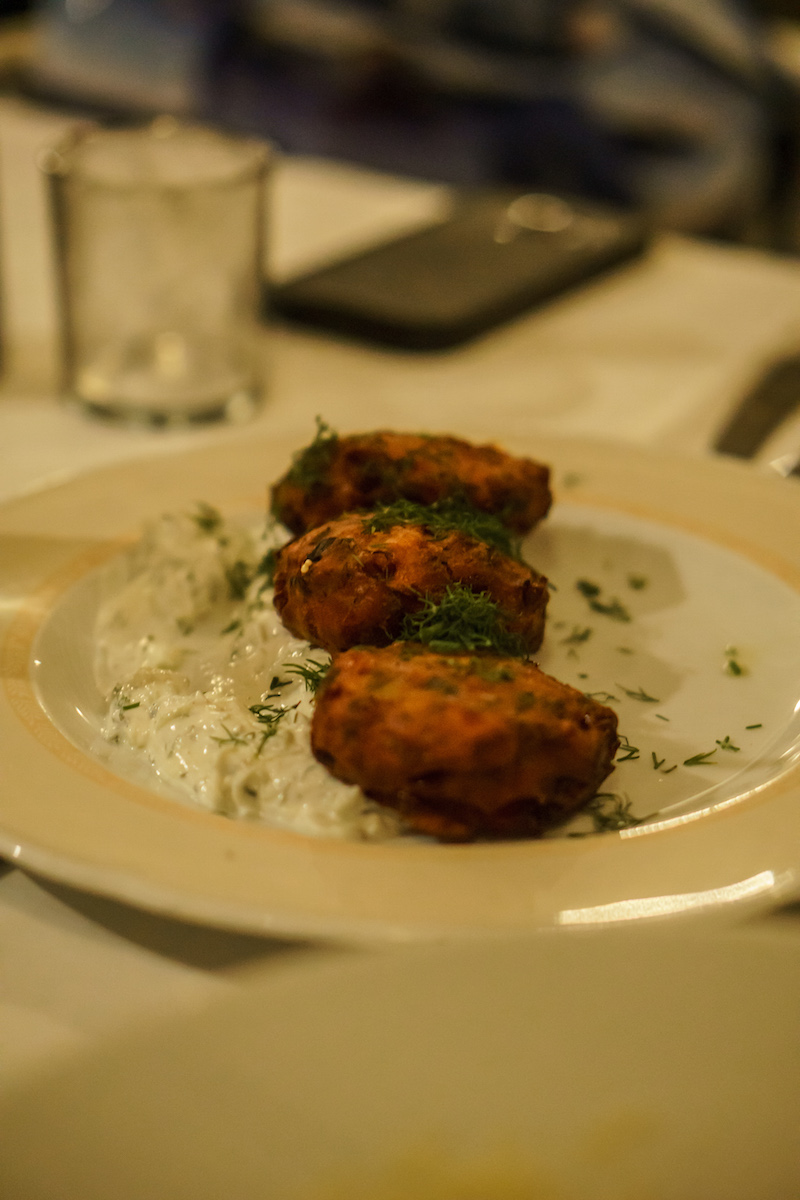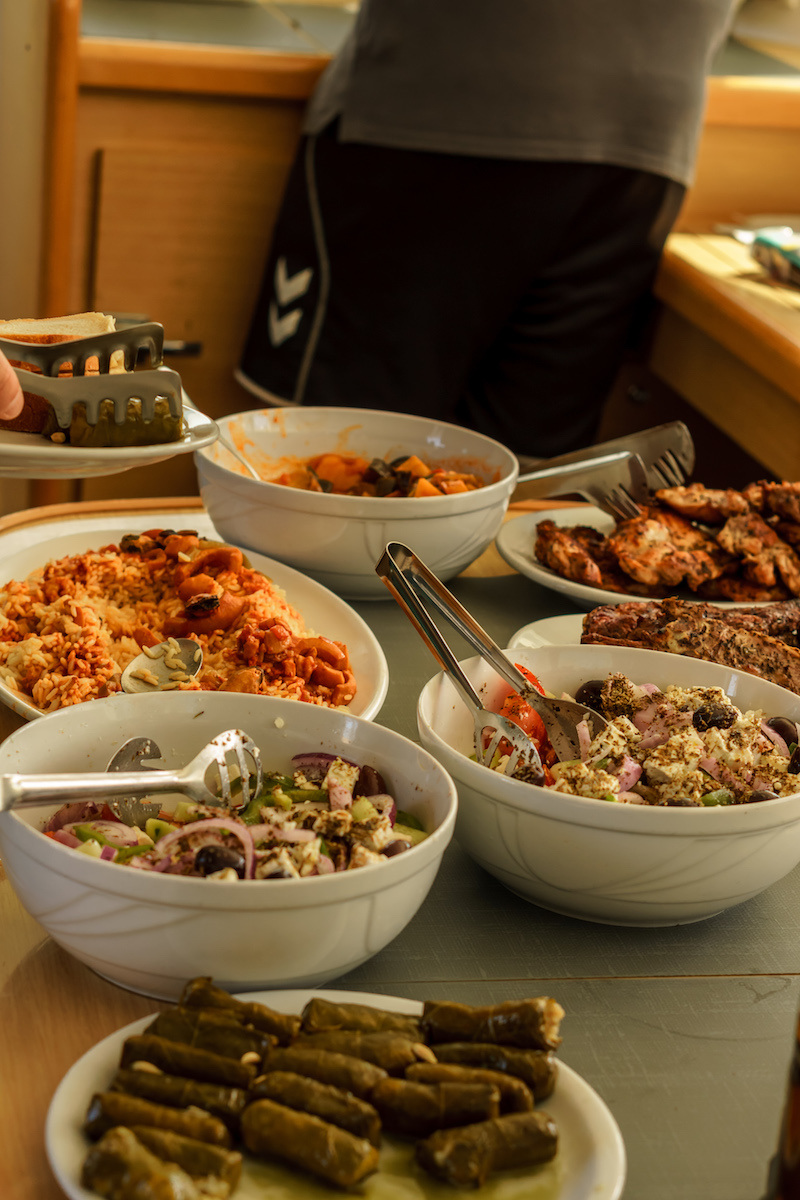 One of my favorite parts of traveling is the food! I love being able to have the authentic versions of my favorite foods and trying entirely new foods.  And just like Mykonos, Santorini did not disappoint!   Here are some places I recommend trying:
–Souvlaki Pita Gyro located in Fira served the most delicious gyros I've ever had for only $3 and they came stuffed with fries!
–Luku Mom also in Fira serves greek donuts called lukumades.  I tried both the traditional style which are topped with honey, cinnamon and sesame seeds and I tried them stuffed with nutella.
–Blue Note in Imerovigli was a hidden gem that served traditional greek dishes with a modern spin.  My mom and I shared the stuffed grape leaves, meatballs and greek salad.  Our waiter was exceptional and even let us try a Grecian dessert wine called Visanto.
–PK Cocktail Bar in Fira has some unique and delicious craft cocktails with an amazing sunset view.  They accept reservations but we were able to snag a table 30 minutes before the sunset.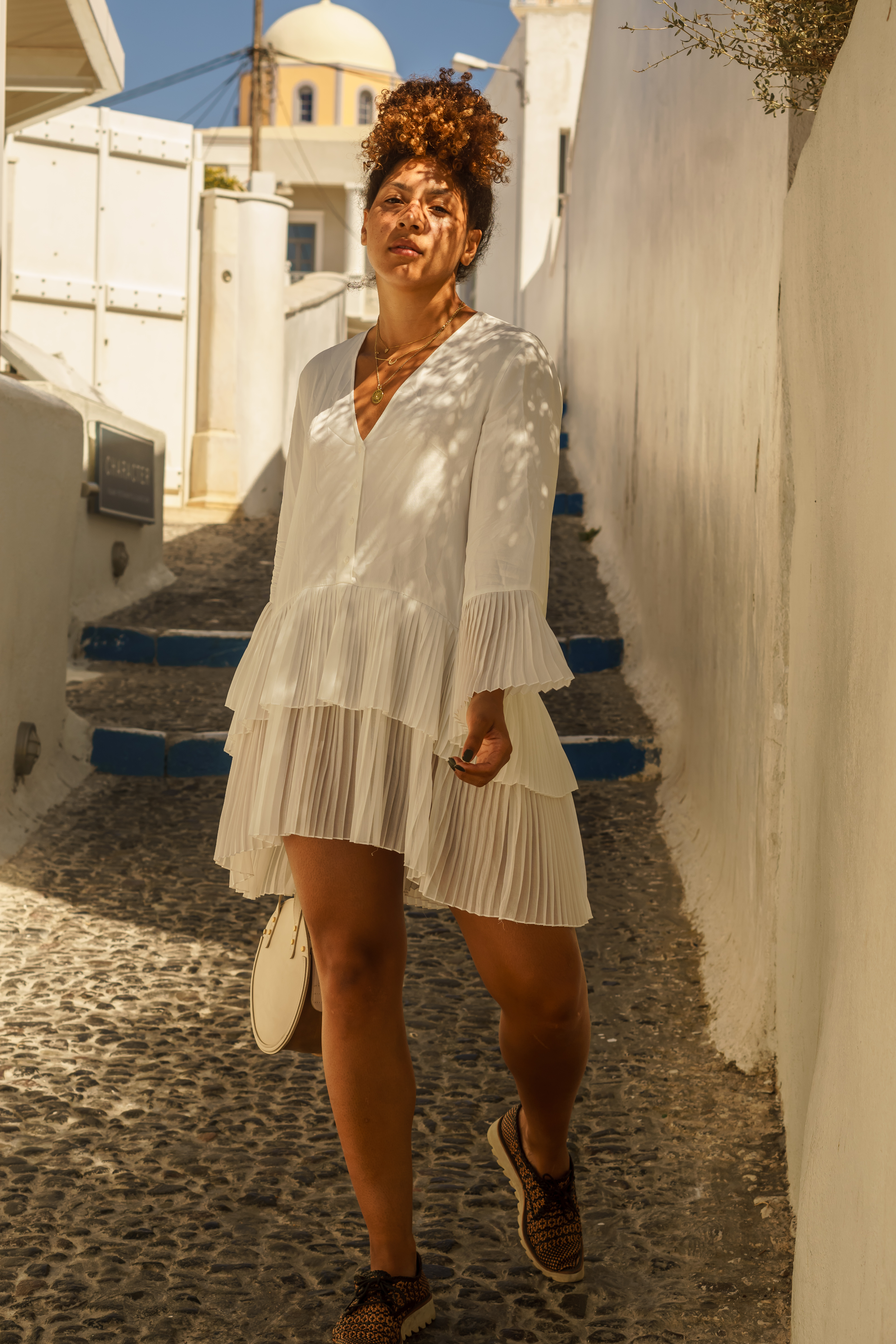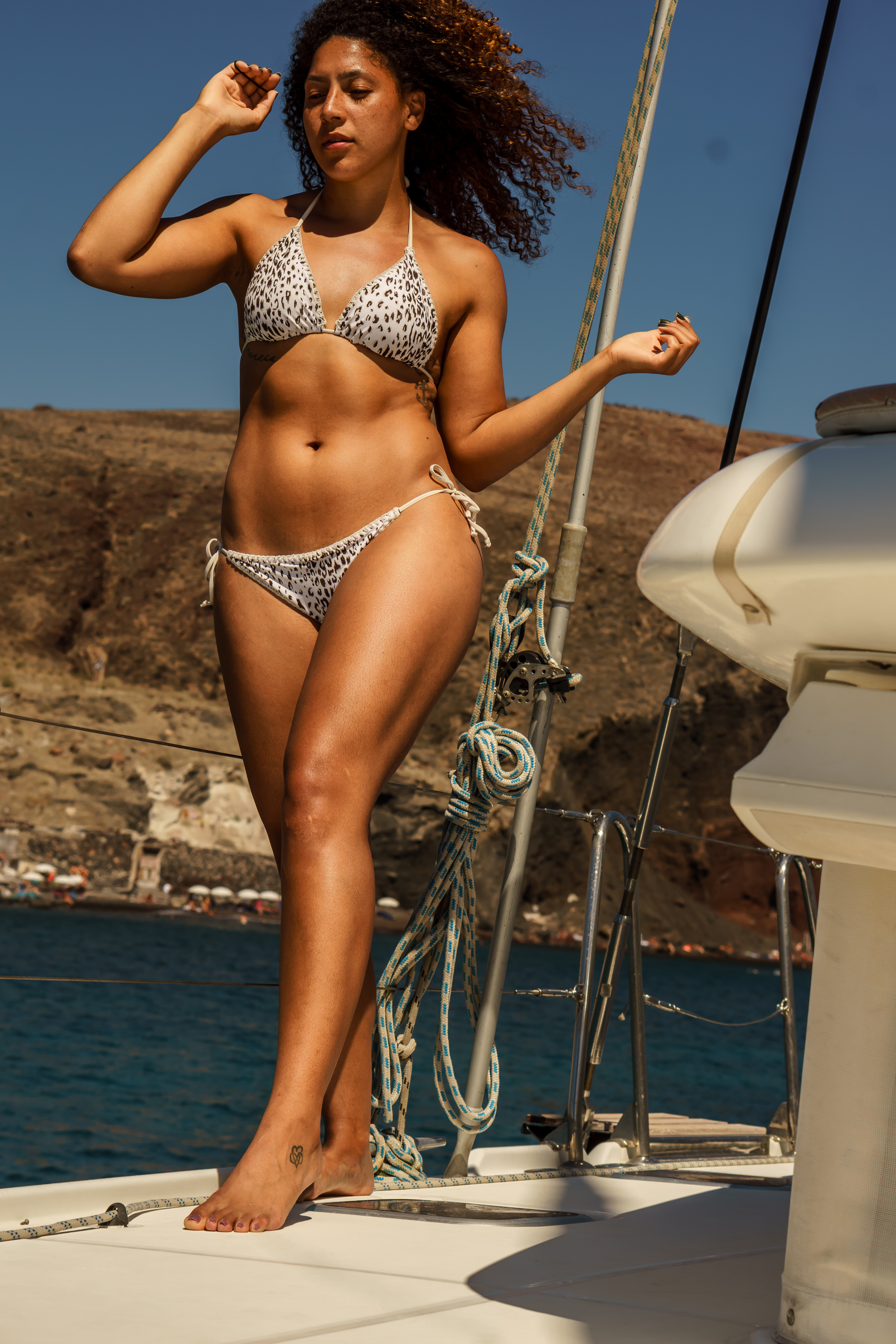 When it comes to what to pack for Santorini I recommend comfortable clothes in breathable fabrics.  If you plan to do a lot of walking make sure you have a good pair of sneakers.  Also pack water shoes for some of the beaches.  If you're renting ATVs don't wear white, it will definitely get dirty.  But if you do bring white clothes make sure you pack a tide-to-go pen, trust me somehow you'll spill something on your outfit.  My go-to outfit for this part of our trip was definitely a breezy mini dress or a crop top and shorts combo.
If you've been to Santorini I'd love to hear your recommendations.  Also if you found this post useful be sure to share!

Don't Miss a Look!  Get Every Outfit Delivered Straight to your Inbox by Clicking the Button Below!
Save
Save
Save