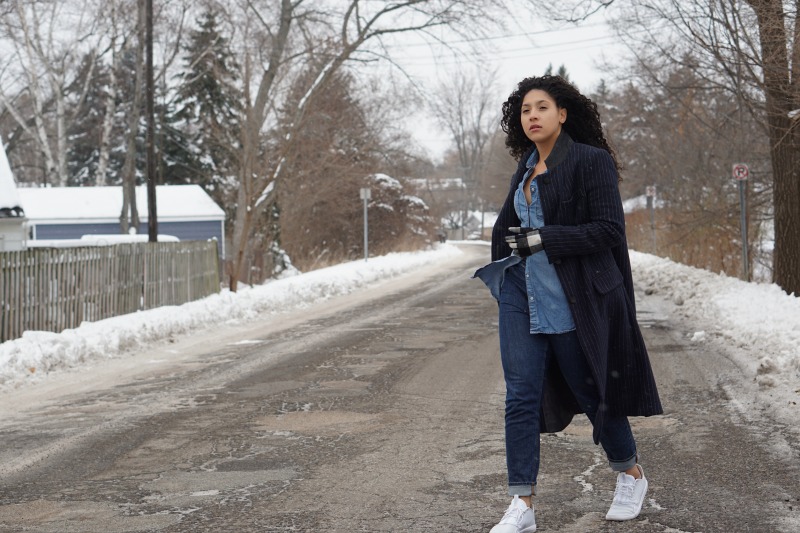 Fun fact, Spongebob Squarepants was one of my favorite shows to watch growing up.  I admit I still watch old reruns when I can.  I can't explain it but something about him is hilarious to me.  Of all his hijinx the one that always stuck with me was the episode where he ripped his pants.  I always found it funny, that is until it happened to me over my holiday vacation.   I was reaching my leg into the car to sit down and suddenly felt my favorite jeans give way.  And to make matters worse I packed only one pair of jeans, like a style newbie.  So there I was in the sub zero cold of Wisconsin shopping for Christmas gifts with a giant rip in the crotch of my pants and suddenly Spongebob didn't seem as funny anymore.
This incident got me thinking, why the he** do pants rip in the crotch anyways?!?!  I mean seriously, why? And it's always a pair that's sold out too!  So I did what any good engineer does.  Research.  Tons and tons of research.  And I thought I would share with you today why this happens, but even more importantly how you can prevent your pants from doing the same.
First things first, why do pants rip in the crotch?  To sum everything up it's because that area is put under the most stress.  When you sit your thighs create a different shape that puts more pressure on the inseams.  Over washing your pants can weaken the material as well.  And if you're anything like me and blessed with thick thighs then they probably rub together when you walk.  All of these things over time are a recipe for disaster with your pants name written all over it.
So how do you prevent your pants from ripping in the crotch?  Technically you can't.  Your pants are doomed to rip, it's their destiny,  but there are things that you can do that will keep them from ripping sooner.
Pay attention at the material of the pants.  Just like I encourage people to look at their food labels it's important to look at clothing labels too.  Figure out the material your jeans are made of!  I'll do a full post at another time but the long and the short of it is you need materials with some give to give your pants a chance at a longer lifespan.  But that isn't an excuse for you to live in stretchy pants!
Really put your pants to the test when you try them on.  Personally the first thing I do when I try on pants is squat all the way down, then I try high knees and sitting. Fitting room attendant's reaction be damned!  If any of those feel like they are putting pressure on my body then that means my body is definitely putting a lot of stress on the pants.
Don't wash your pants as often. Hold the ewws. I know it sounds gross but washing your jeans too often actually causes the material to weaken and rip faster.  While some argue you don't have to wash pants unless they're dirty, other say you should wash them after four wears.  Check out how often you should be washing all your clothes.
Minimize the stress you put your pants under.  This seems hard given our lifestyle is so fast paced, but try to keep in mind  your activities before choosing an outfit.  Instead of rocking jeans for a night out try a skirt or dress that can handle your dances moves.  Or try getting in the car rear end first so you are lunging to sit down.
Unfortunately nothing lasts forever, especially when it comes to your clothes.  However with the right TLC we can make them last a lot longer to really get our money's worth!  Which is a big plus when you're building a mindful wardrobe on a budget.  If you're looking for more posts like this check out my shopping guides!  Otherwise keep scrolling for my pants picks below and don't forget tell me how do your pants usually meet their demise?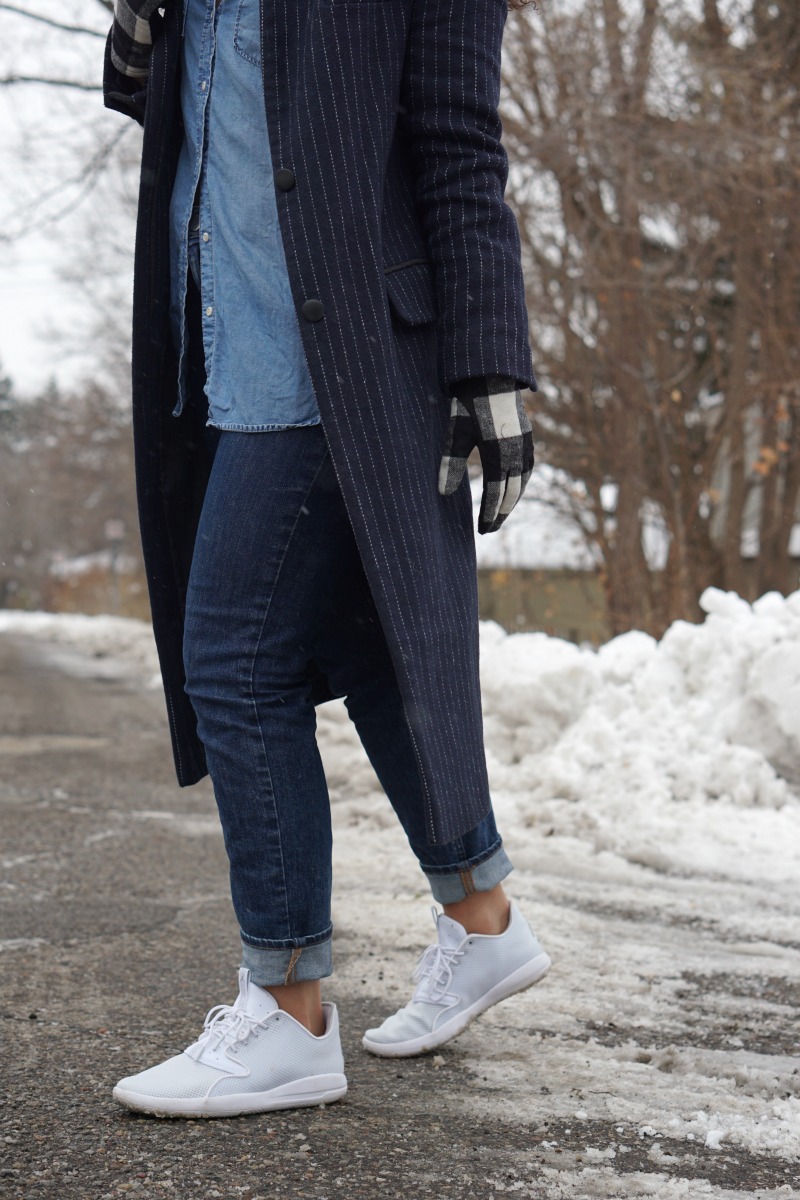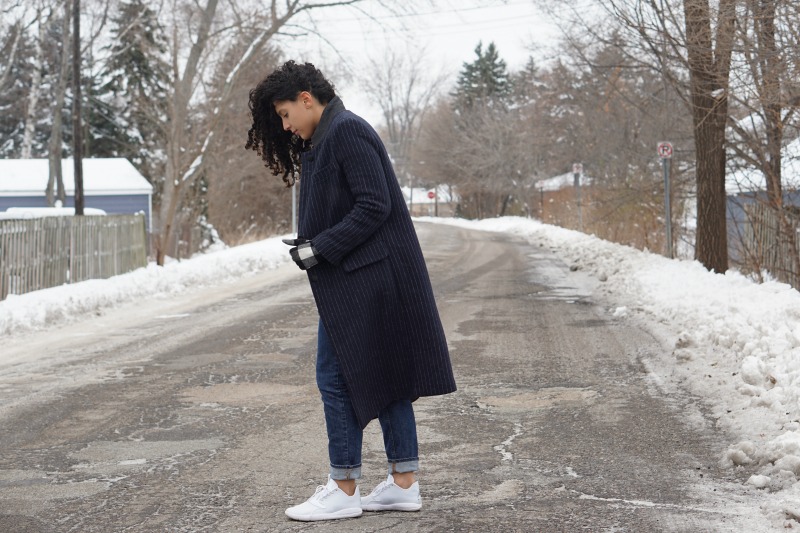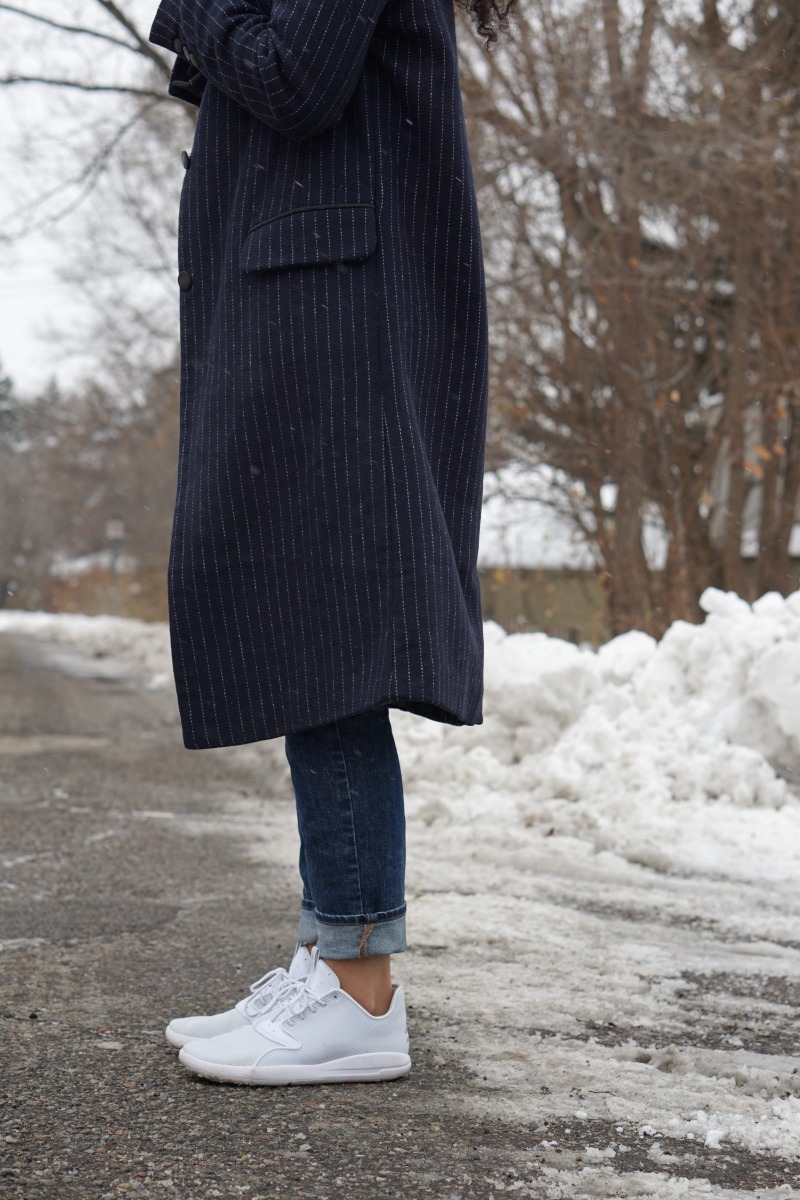 This post contains affiliate links, which means that if you click on one of the product links, I'll receive a small monetary incentive that is of no charge to you.
ASOS Coat (SOn Sale!)|Target Chambray (Similar Chambray)|ASOS Jeans (Similar Jeans)|NIKE Shoes (Similar Shoes)|TJ Maxx Gloves (Similar Gloves)
If you found this post useful, share it with a friend!
Save
Save
Save
Save
Save
Save
Save

Photos by Jordan Bowens
Don't Miss a Look!  Get Every Outfit Delivered Straight to your Inbox by Clicking the Button Below!
Save
Save
Save