Not to state the glaringly obvious, but I don't have big boobs, I am just very skilled at choosing bras that give off that illusion.  Now it's taken me a long time to accept this fact and while most of my more well endowed friends view my lack of cleavage as a blessing, I still struggle to see it that way.  They say when you don't have big boobs you can go out into the world bra-less without any one noticing, or at least with a smaller chance of judgement, but I had never felt comfortable enough in my skin to do so.  Don't let your boobage keep you from rocking an open back tank top with these tips:
Double sided-tape is your friend.   Use double sided tape to keep your clothing in place and minimize the likelihood of a wardrobe malfunction of Janet Jacketson-esque proportions.
Invest in nipple covers.  Especially if your prone to pointy boob syndrome, make sure you keep your nips from poking through your open back tank top.
Enjoy the freedom.  This can be daunting at if you've never gone bra-less before but as long as you're not inadvertantly giving the world a peep show, try not to think about the fact that you have on no bra and enjoy the amount of clothing options you've just unleashed!
The key to looking put together and great style is working with your body not against it.  So take the time to figure out what works or a way to make what "doesn't work" work for you!
Comment below and tell me: How do you feel about being braless?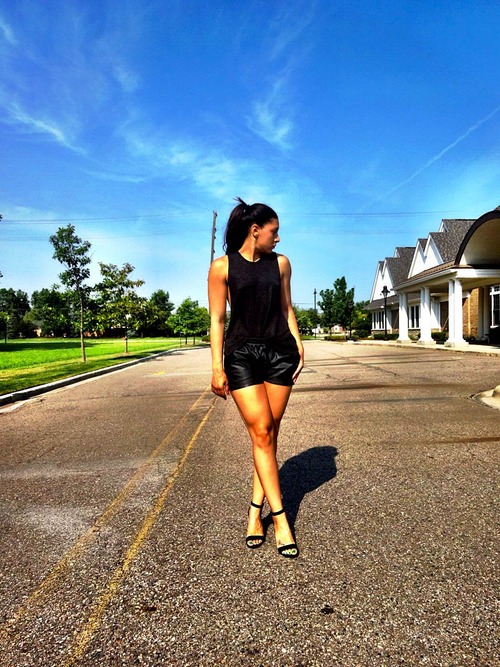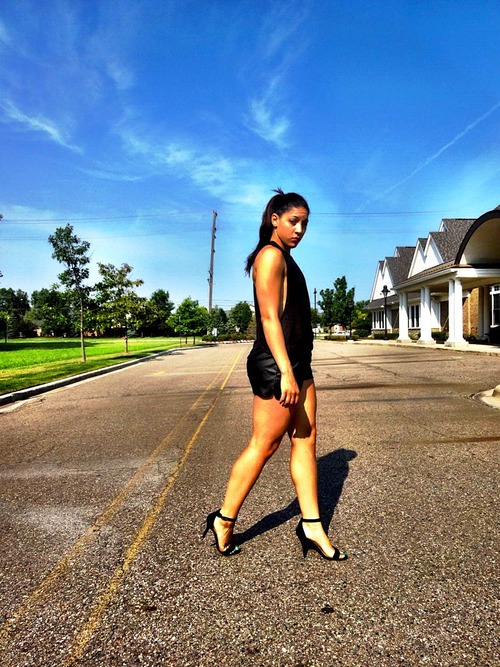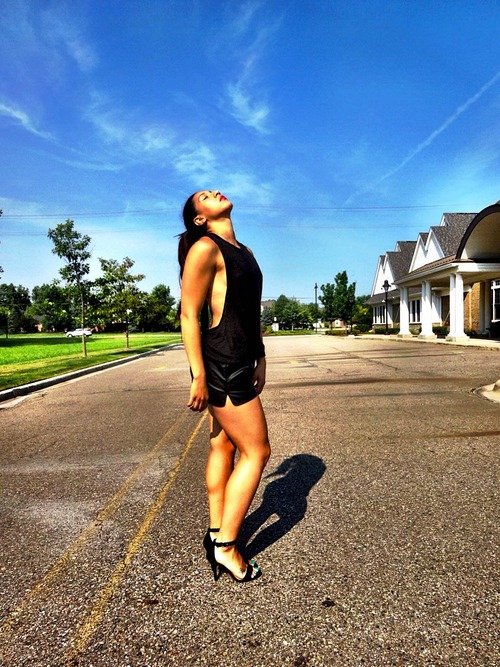 Forever 21 Tank (Similar here)|H&M Shorts (Similar here)|Kohls Heels (Similar here)