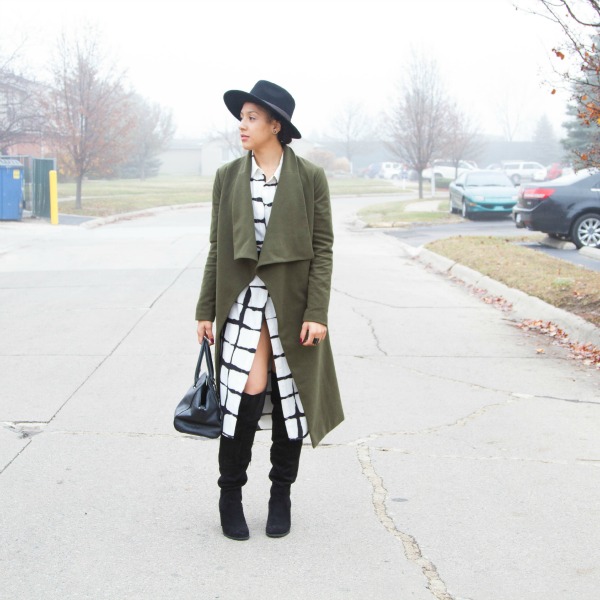 At the beginning of this year I set a few different style challenges for myself, one of them being to wear more color.  Incorporating color into your wardrobe can seem daunting when you generally stick to neutrals, but your neutral palette is actually the perfect way to add colors to a look.  The easiest way to introduce color into your wardrobe is simply by adding one garment of color, like this olive coat, to your outfit.  This pop of color strategy is effective because it allows you to experiment in order to:
Find colors that work for your skin tone and with your wardrobe
Choose where you like to add a pop of color
Some people like to use accessories like a purse, hat or shoes, while others like to layer with an unexpected color.  The key when adding  a pop of color is to make sure it compliments your overall look.  For example, since my dress has a bold pattern on it I chose this olive coat which is a more neutral to add color without competing with the dress.  To bring the look together stick with neutral accessories so that your outfit doesn't appear too busy.  Before you leave, check yourself over once in the mirror and make sure you love what you see because that's the most important part of style.  See how you can turn a shirt dress into a mini dress.
Comment below and tell me: Do you struggle wearing color and if so why?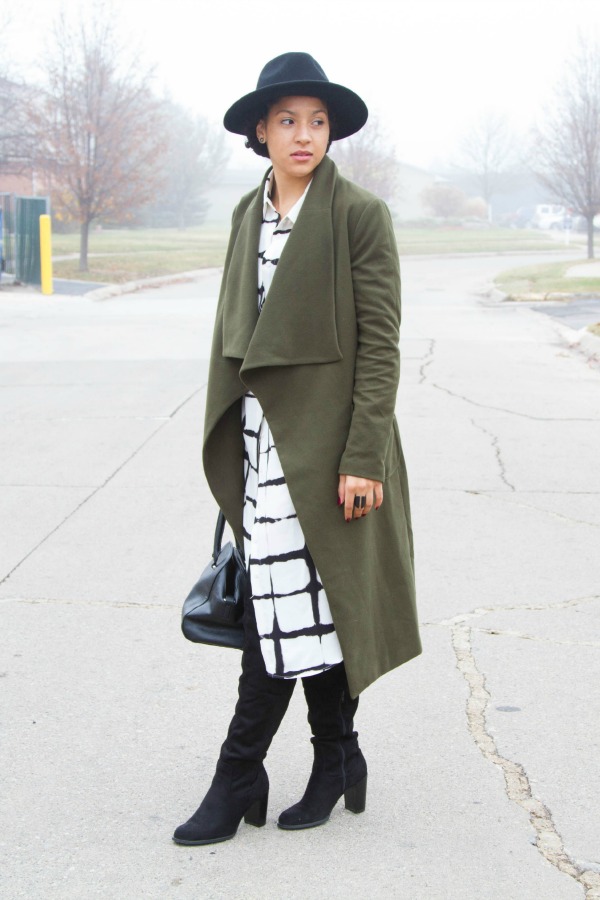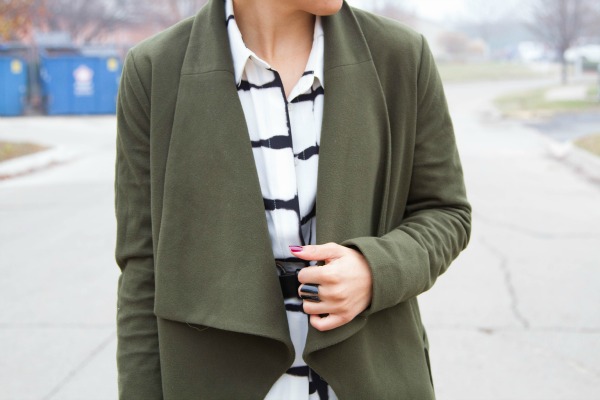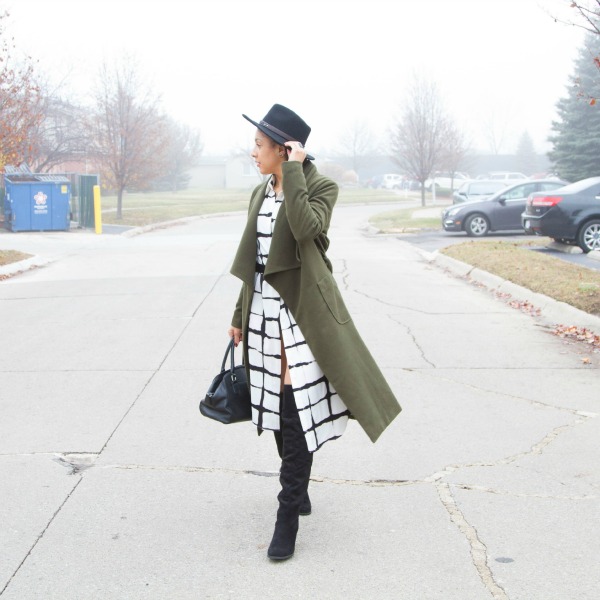 Photos by Shanta Mac
Forever 21 Hat & Boots (similar hat & boots)|Nasty Gal Coat|Target Dress (similar dress)|Marshall's Purse (similar purse)