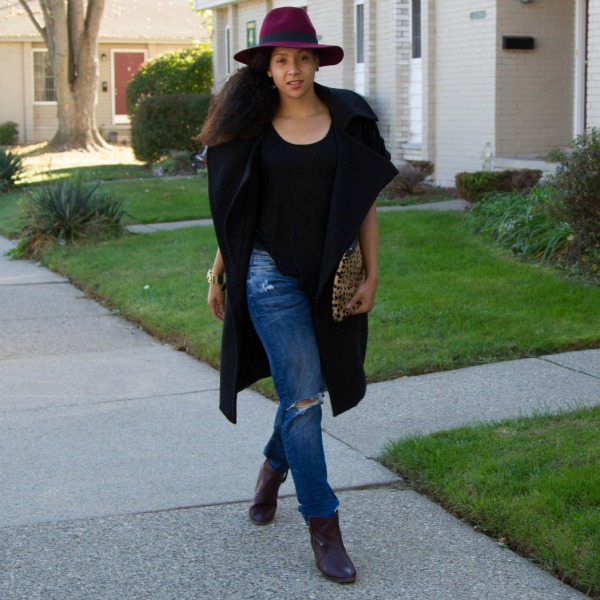 Fall Coat– tips on how to choose a coat for fall
Midi Dress– how to style a midi dress for fall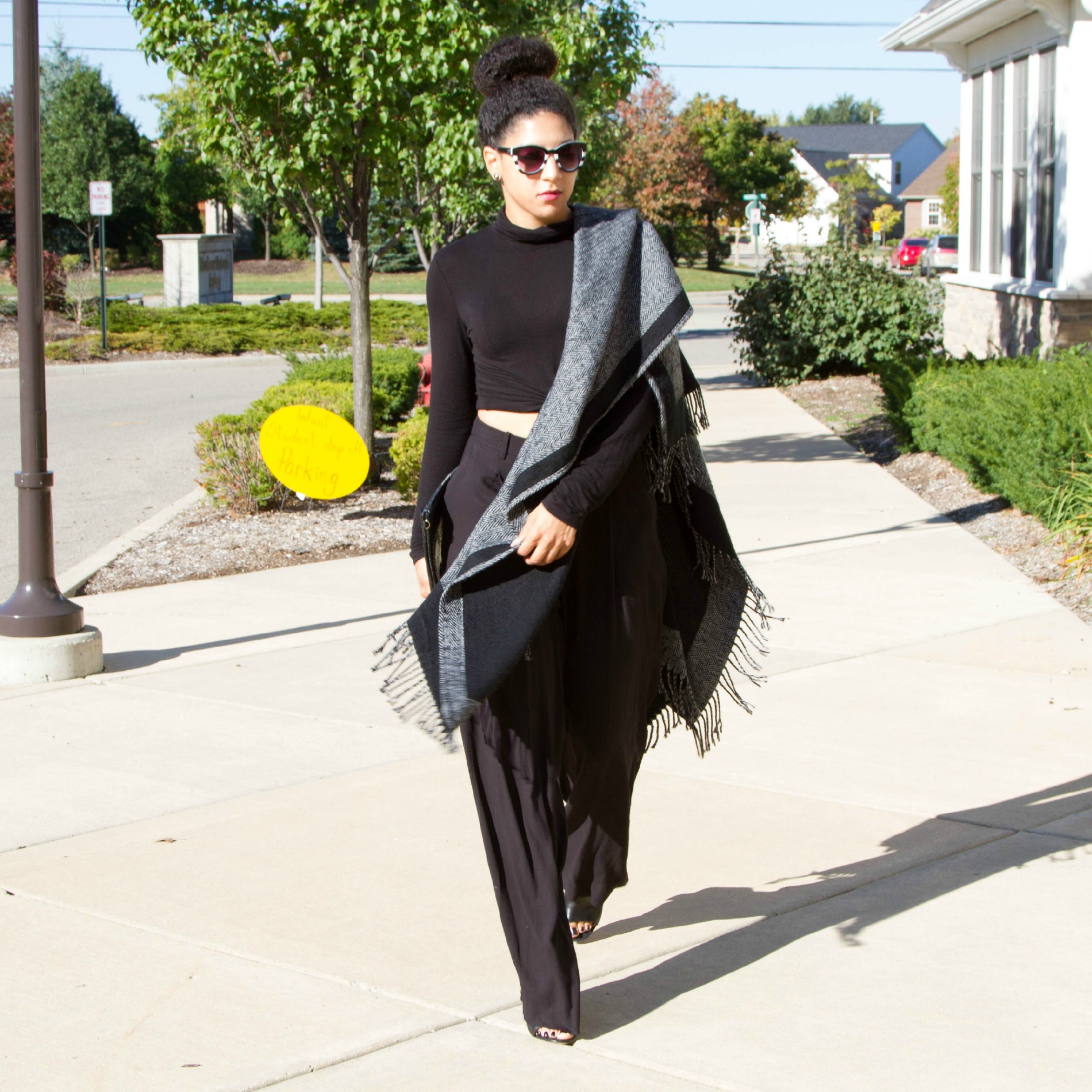 Blanket Scarf– Different ways to style a blanket scarf
2 Ways to Wear a Poncho– fall outfit ideas on how to style a poncho two ways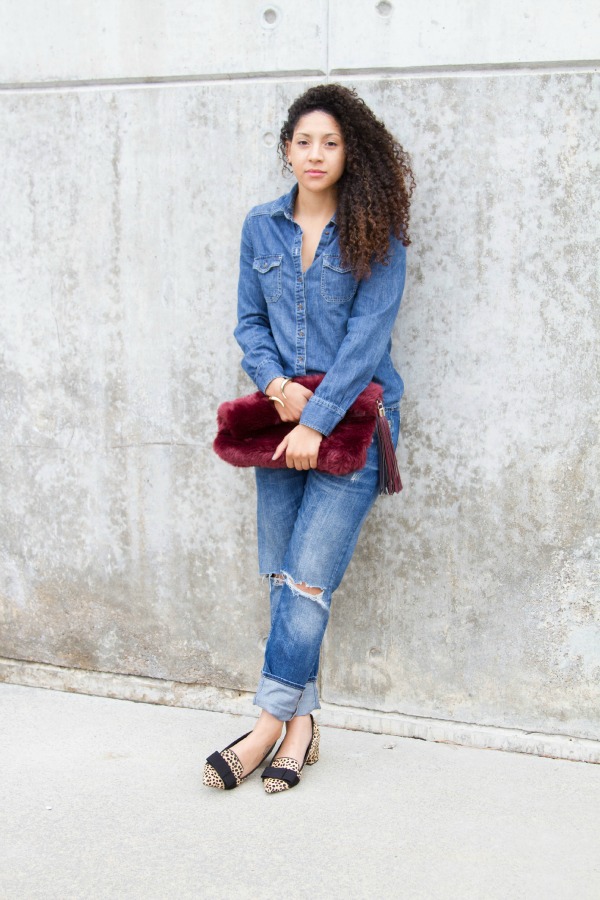 Chambray and Denim– tips on how to make the Canadian Tux work for your body type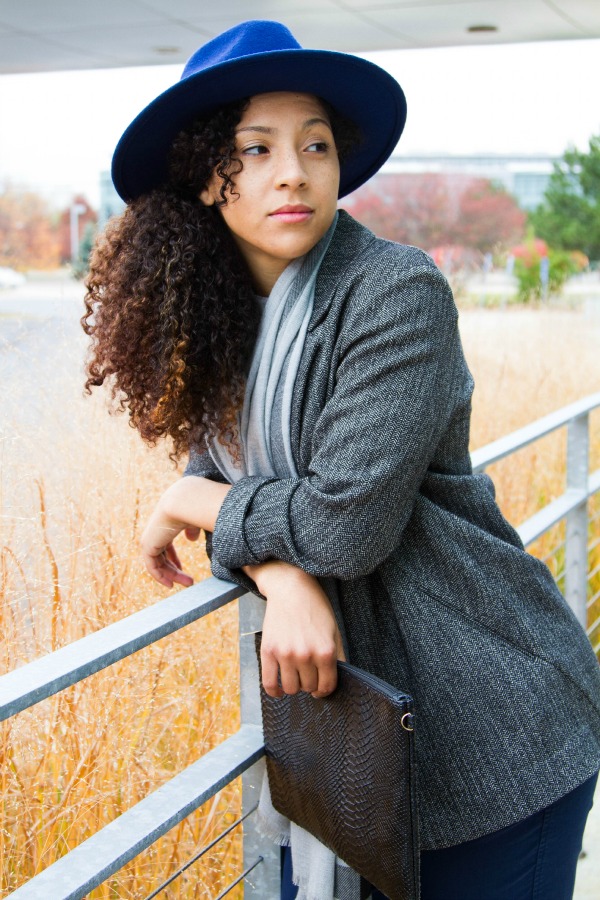 Scarfin It Up– new ways to wear a scarf for fall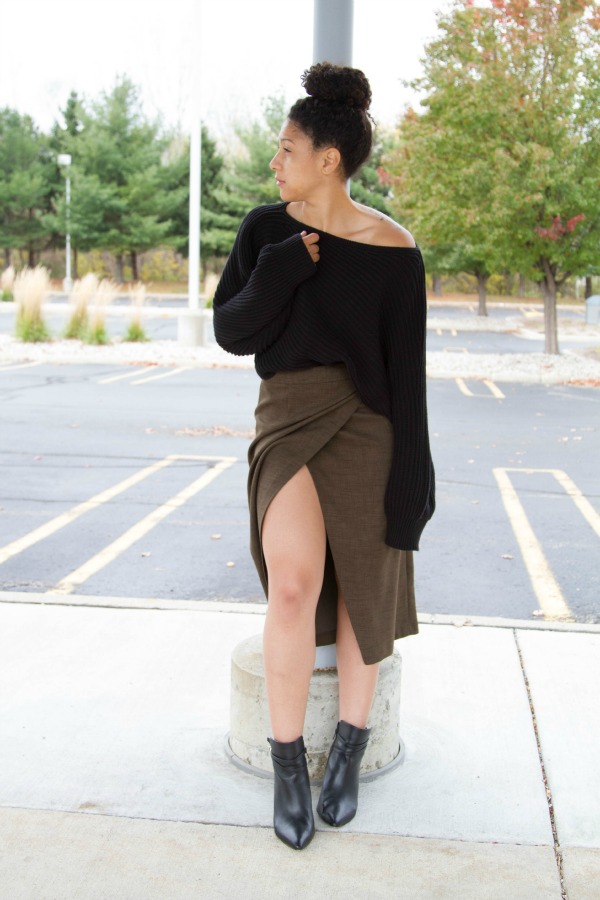 Wrapped Up– how to transition your wrap skirt from summer to fall
Photos by Shanta Mac
Comment below and tell me: Which of these fall outfit ideas from November are your favorite?
–
Now for my Style Q&A
Going through one of my client's closets during her wardrobe detox, I notice that I'm pulling out tons of clothes that don't fit her style vision or even match her current style description.  As I lay more and more pieces in the sell pile, she can tell I'm a little puzzled and says, "I know I have all these trendy pieces that don't really belong, but with all this push from social media I find myself buying things out of pressure.  How can I stay true to my authentic self in a fast fashion fueled society?"
I get it, we get on Instagram to see what our friends are doing and to search for some style inspiration but now your feed looks more like a magazine ad than real life.  It can be really hard to distinguish between our wants versus products that are being pushed upon us from every angle.  This quickly leads to impulse purchases, closets full of trendy pieces but nothing to wear. 
One of the biggest ways to prevent this from happening is to decipher what your personal preferences are.  During rainy day or slow afternoon take out a pen and paper, go through your closet and write down what you like and don't like.  Be as specific as possible, you want to take note of colors, materials, fit, EVERYTHING.  This will help you to get an idea of the kinds of clothes you should be adding and avoiding.
The next step is to implement a check and balance system into your shopping habits.  A good strategy is to create a shopping list based on your wardrobe needs and start window shopping from there.  As you come across items that aren't on your list place them on hold or a Pinterest board and revisit them in a week or two.  If you still find that you're craving them and have a ton of outfit ideas using clothes you already own then it's safe to buy it, if not then pass.  The most important thing is to remember to only add items that make you look great, feel confident and get you excited to get dressed, anything else is just a waste of money!