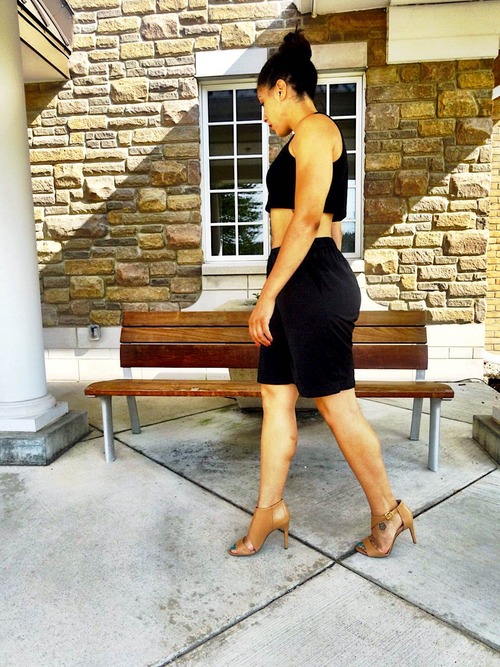 In a culture that's very reliant on a fast fashion mentality, especially with the exponential increase in fashion blogs, it can be hard to keep up not only with the fashion but with your personal preferences to newly introduced trends.  Personally I am very skeptical of trends, unless they're color based, as they arrive and am usually the girl rocking a trendy item after the buzz has died down.  I do this for a few reasons:
To decide how I feel about the trend.
To allow myself time to find a piece that works for my needs if I find the trend worth pursuing, like these bermuda shorts.
To show that an item that was originally viewed as trendy can actually turn into a wardrobe staple.
These days it feels like there is a lot of pressure for women, especially bloggers, to do it all: have a career, care for a family, have a side job and still have time to dress impeccably.  On top of dressing the the nines, with Instagram we are now expected to be picture perfect and never wear the same outfit twice.  But style is about individuality and dressing in a way that works for your life, your body and your preferences, don't let anyone tell you different!
Comment below and tell me: Do you like bermuda shorts?