9 Items I've had Since I Started Blogging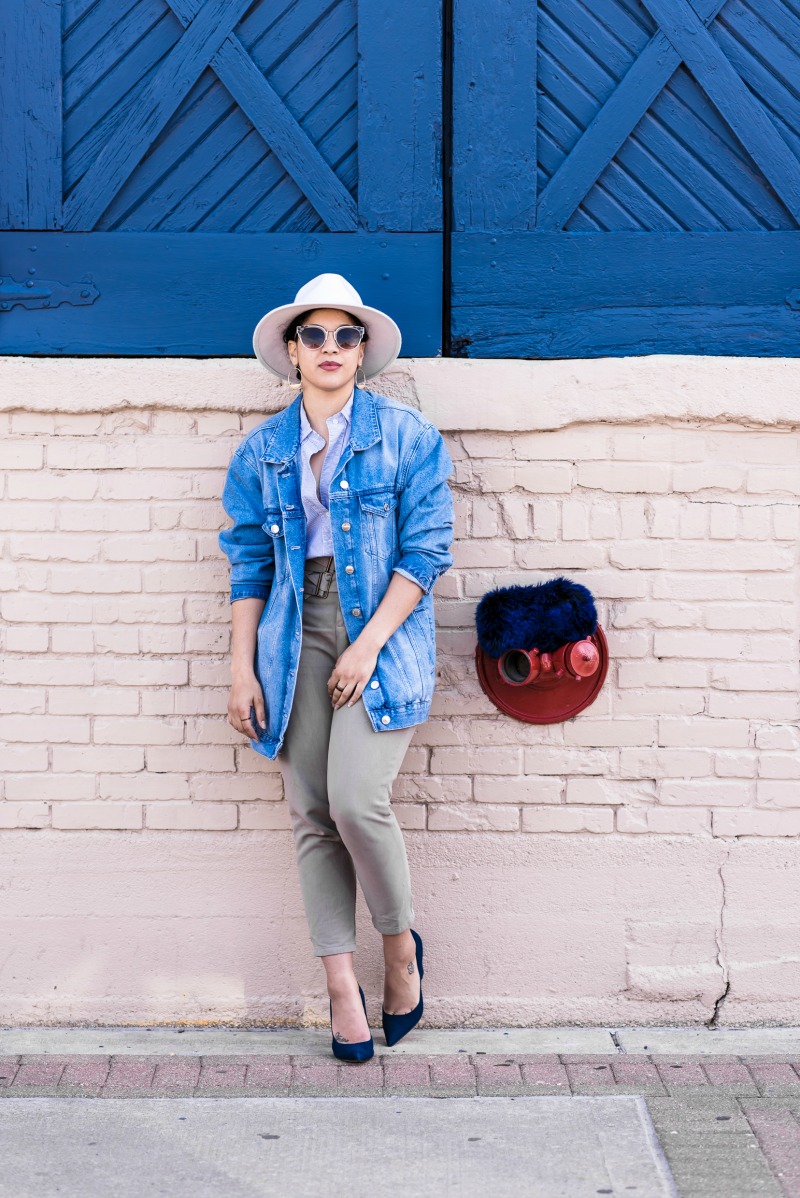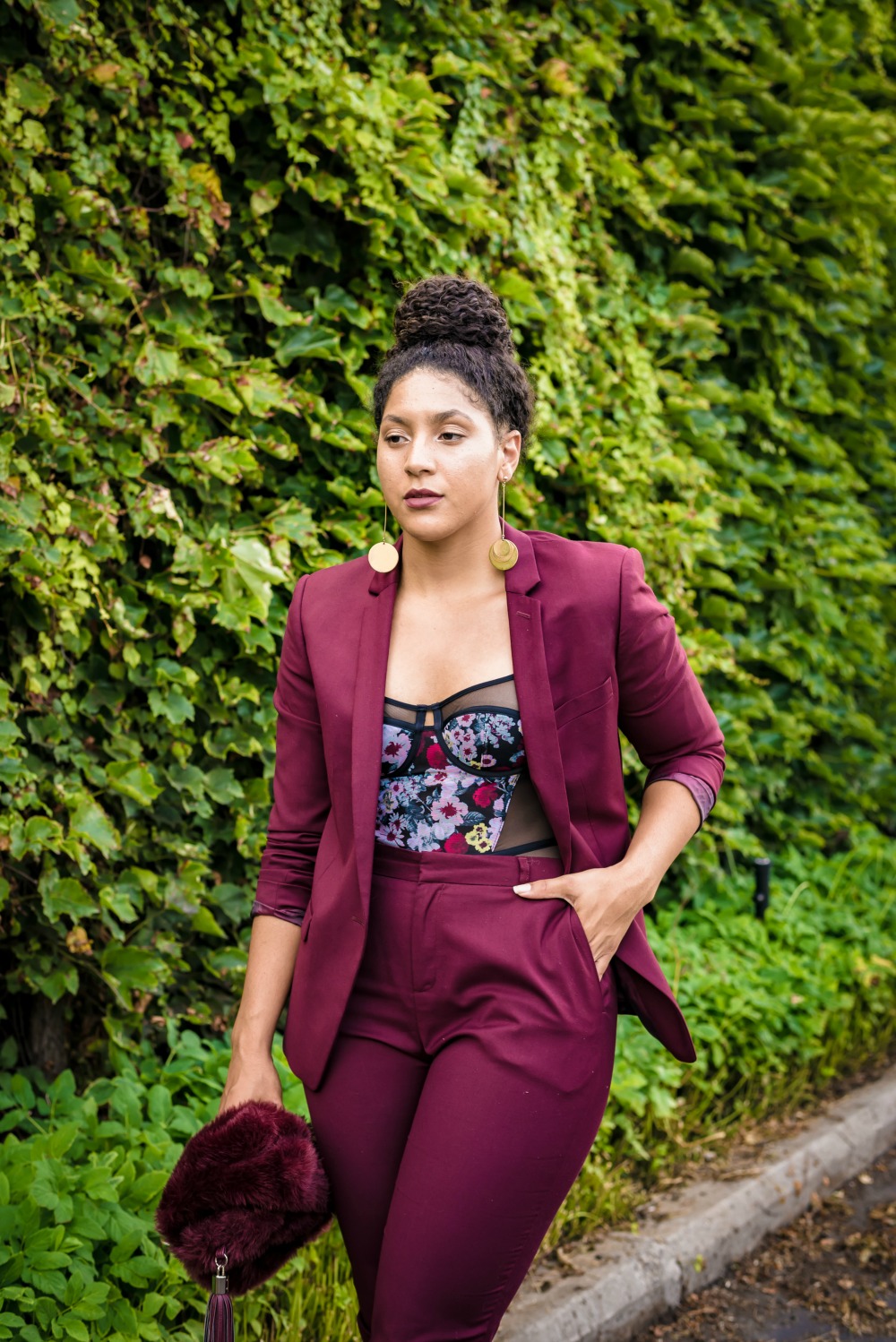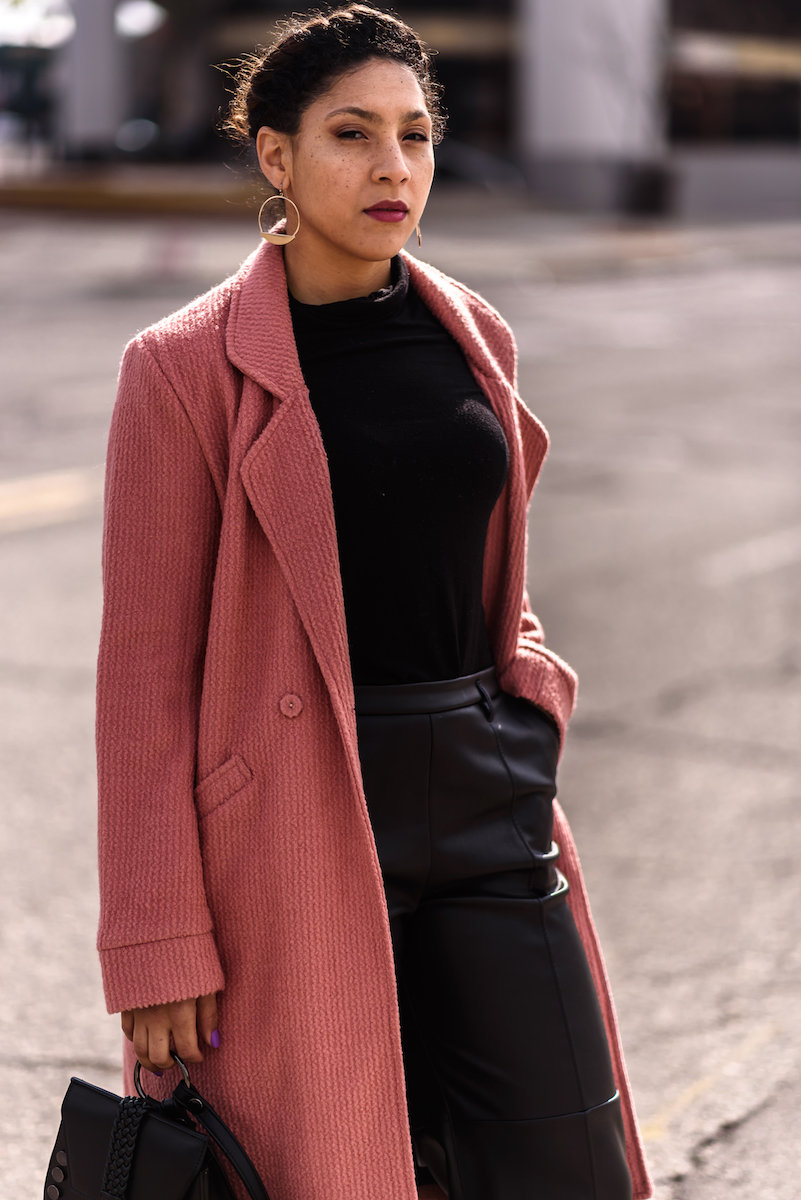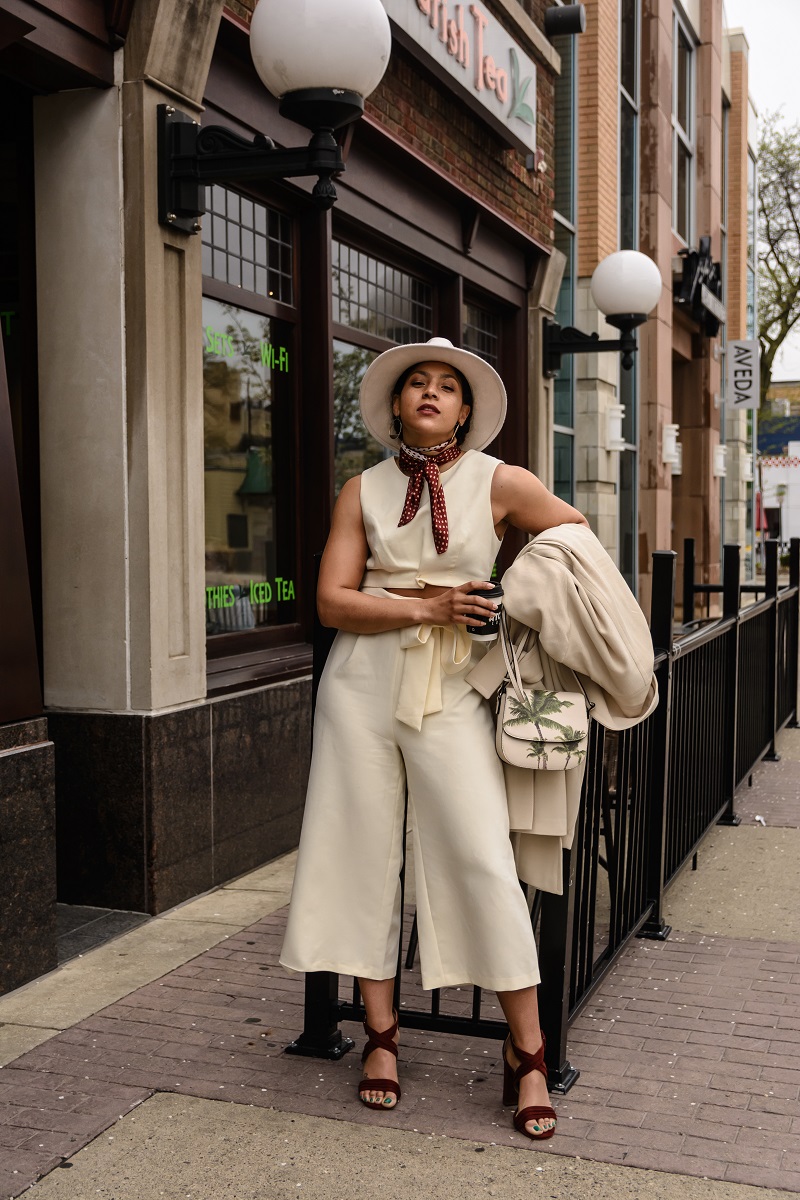 In the fashion blogosphere it feels like there's still a heavy focus on trying to always have the latest and greatest.  A need to keep up with the trends, wear all new everything all the time.  And while there are bloggers who encourage sustainability, the main option they push is to buy clothes from ethical brands that are usually way out of most people's budget.  With the pressure to keep up with the Jones reaching an all time high I think it's important to take a step back and look at what items have stood the "tests of time".  Now I'm not talking what trends have turned to classics.  I'm also not referring to one of those essential pieces you should have in your wardrobe posts.  What I mean is what clothes in your wardrobe have you had, and worn, for years?  While they may not be the current trend, I've found it's those pieces that others can't run out and readily buy that really give individual's an edge when it comes to style.  Not only that but buying clothes that we will wear for years is another, more practical, way to have a more sustainable wardrobe.  Especially if you're like me and a lot of the ethical brands are just not in your budget or your style.  With that in mind I thought it'd be fun to take a look back at pieces that I've had in my closet for almost half a decade, why I bought them, how I wore them then and how I'm wearing them now!  So keep scrolling to see what 9 items I've held onto over my years of blogging.
I remember when I first saw these high waist pants on ASOS, I got butterflies.  They reminded me of this pair of pants my sorority sister had in college that I absolutely coveted.  While hers had a paperbag waist, I loved the uniqueness of them.  I've had these pants for over 5 years and still wear them a handful of times every month.  Which shows because this pair of pants is the most reoccurring item on my blog! I love the high waist, the unique buckle detail, the cut of the leg and that it's the perfect color to wear with literally anything!  I also like that they are thick enough to cut the breeze during the colder months but somehow also light enough to rock during most of summer.  This piece is the ultimate symbol of what I look for in clothes that I buy.  If there's some level of uniqueness, like the double buckles, then I usually  will buy the piece in a classic color and fit.   The reason is because it helps me to get longevity out of trendy or more modern pieces.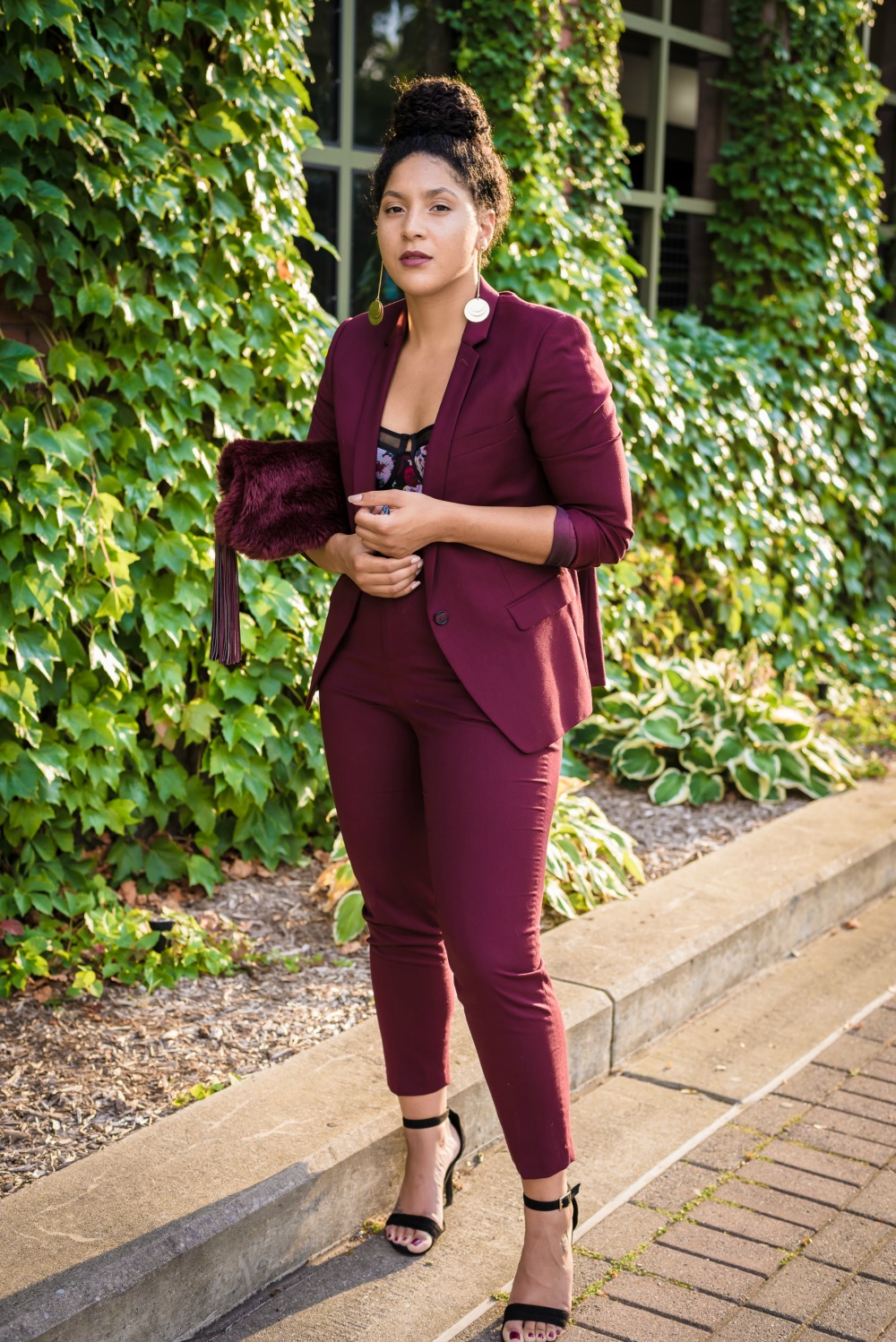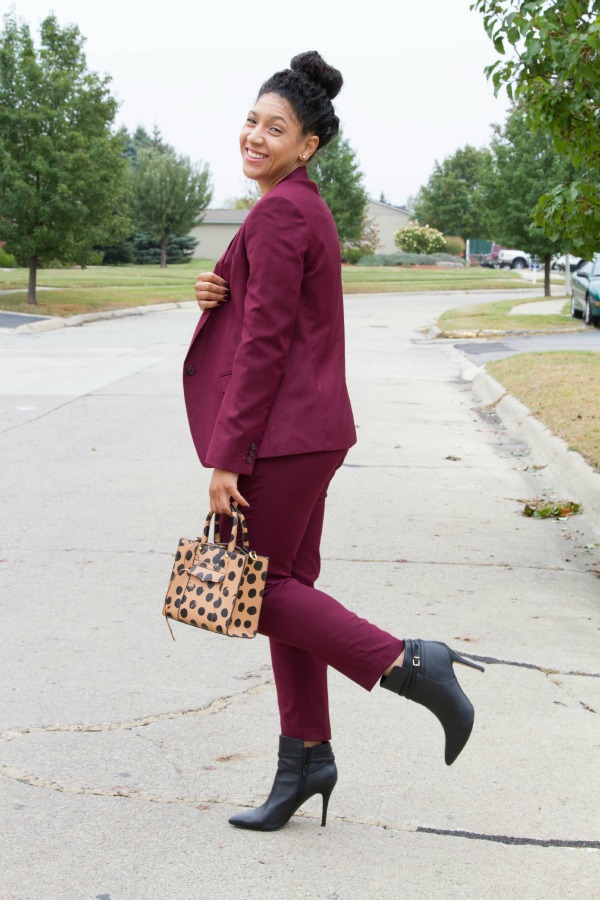 The idea of adding a bold colored suit first tempted me after seeing a NYFW street style photo on Pinterest.  The girl in the photo wore a similar colored suit and looked impossibly chic.  After some back and forth I finally pulled the trigger and bought this burgundy Topshop suit for around $200.  While that seems a little expensive, it definitely gets a lot of wear!  And honestly spending some extra bucks on a suit is never a bad idea, even if it is an unusual color.  What I love about a suit is that it can be worn together or separately which really helps me get a lot of mileage out of it!  I got the waist tailored on the pants when I lost weight some years back and have been grateful for that alteration ever since.  They're now also used as vanity pants to help me keep my weight in check.  If your hesitant because you think a colored suit won't be versatile, check out my video on 9 different ways to rock a burgundy suit.  But also be realistic, a non traditional colored suit isn't for everyone.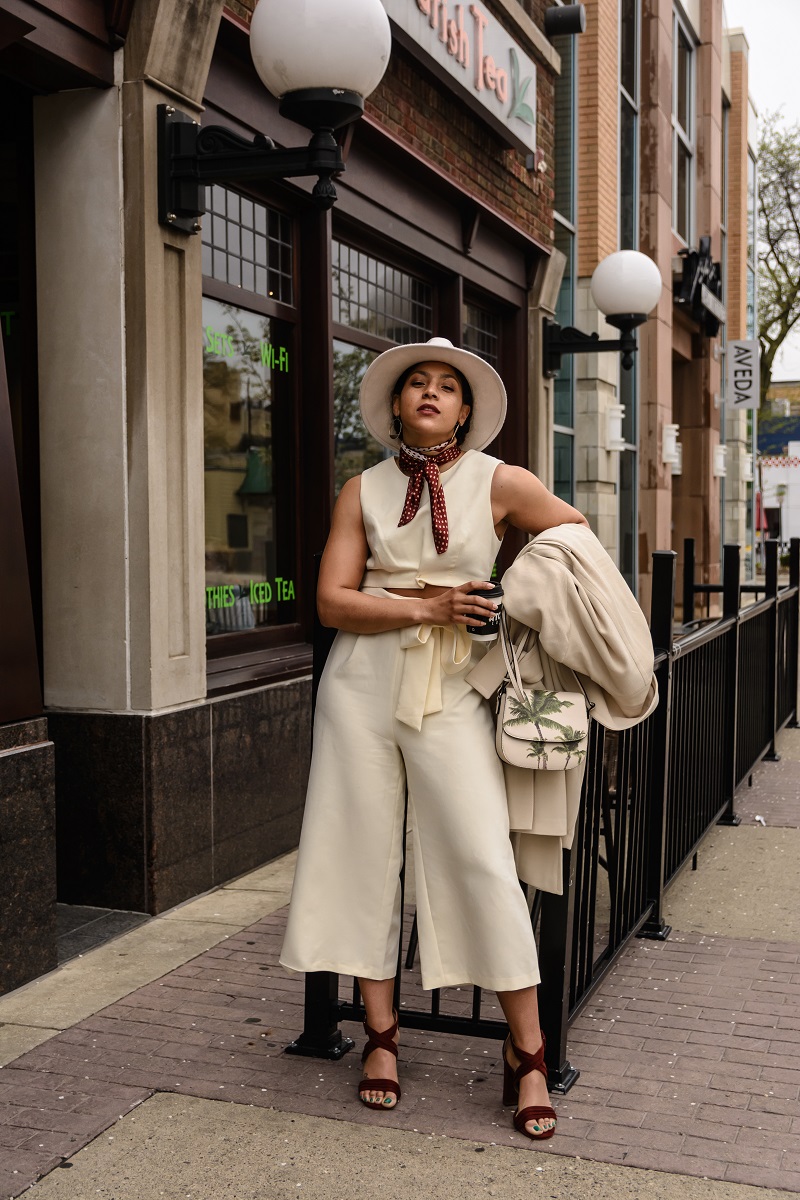 When I first bought this jumpsuit from ASOS I almost sent it back because the top was not flattering at all.  I actually added a safety pin as a last stitch attempt to cinch it in the front to see if it would look better. It made a tremendous difference, so much so that I kept the jumpsuit.  And now I only wear it with the top safety pinned as you can see.  What I really love about this jumpsuit is that it's a throw on and go outfit.  I can dress it up for an event with some heels or dress it down with some sneakers.  The other bonus is the cream color makes it timeless and easy to wear from season to season with a few on trend updates!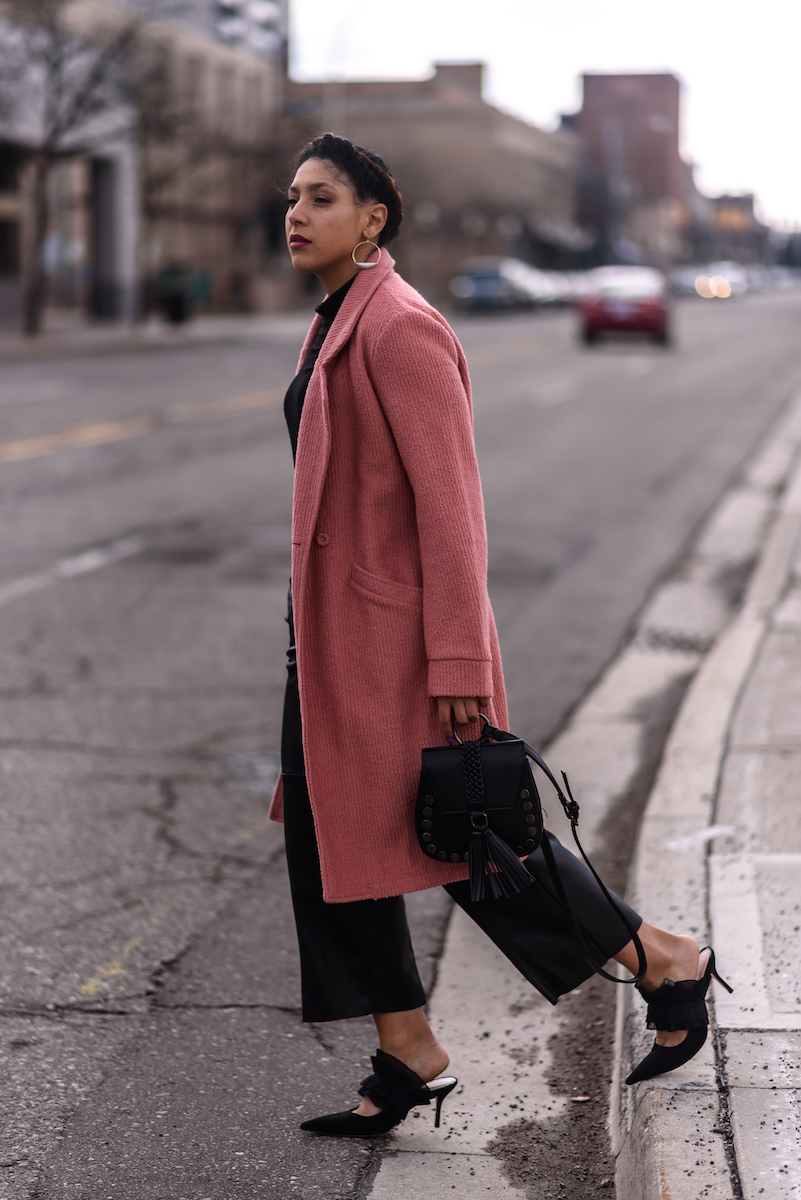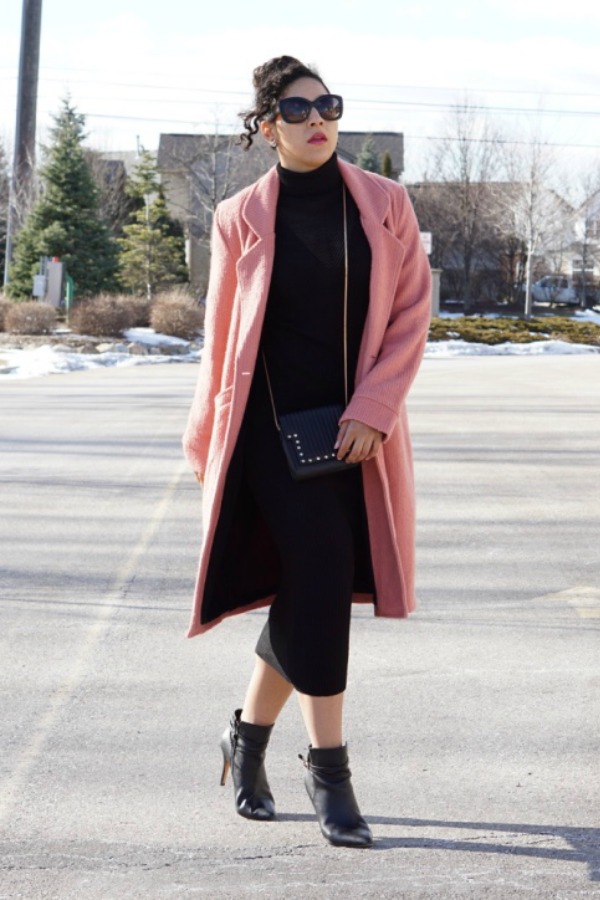 I bought this coat from TJ. Maxx on a whim because it was on major sale.  With the dreary Michigan weather I really wanted a bold coat to help brighten up my winter wardrobe.  It's so easy to reach for safe colors like black, brown or navy but an unexpected pop of color in winter really helps to level up a look.  It's kind of funny to look at how similarly I've styled this coat over the years.  I find that I usually throw it over an all black outfit which packs an extra punch which is pretty typical of my style.  Either I'm drenched head to toe in one color or have one color that really stands out on an otherwise simple look.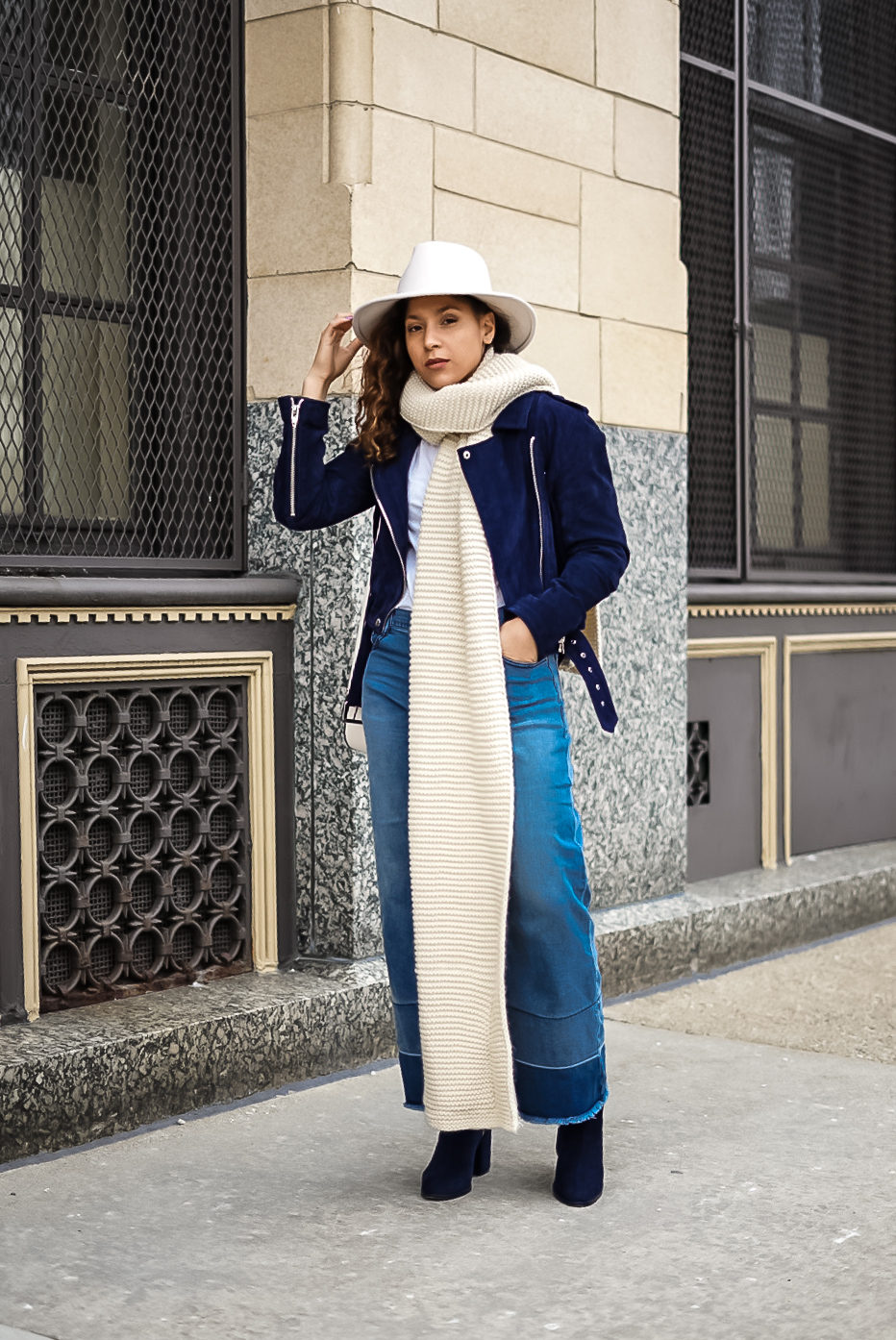 My mom actually bought me this jacket because she partially hoped I'd grow tired of it and gift it to her.  Which is kind of funny considering most of us are hoping to inherit cool clothes from our moms and not the other way around.  It has since become another piece of statement outwear I reach for to take a basic outfit up a notch.  I really love to wear this as a transitional piece mostly in the fall or spring.   The only struggle is that it is a suede jacket so I always have to check to weather before reaching for it.  But one of the reasons this coat has kept its luster is that I protect my coat with water and stain repellent spray before the start of each season.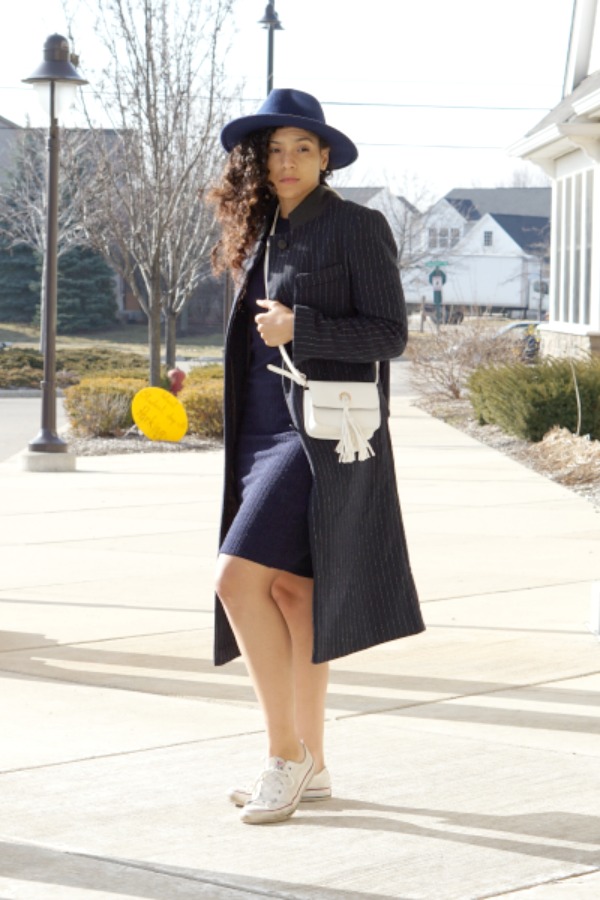 If there's one pattern I'm a sucker for it's stripes.  That's partially why this ASOS coat has stuck around for so long.  It's definitely one of those timeless pieces that ends up in a blog post about "X items every girl needs in her wardrobe".  What really drew me to this coat was the fact that is was navy which is equally as flattering as black but a little more fashion forward.  I also love that the underside of the color has this dark grey detail that reminds be a bit of J. Crew's personal flair.  The length and it's classic style makes it the perfect coat to top off most of my work outfits during winter.  It also is an easy way to add an extra layer of print to any look.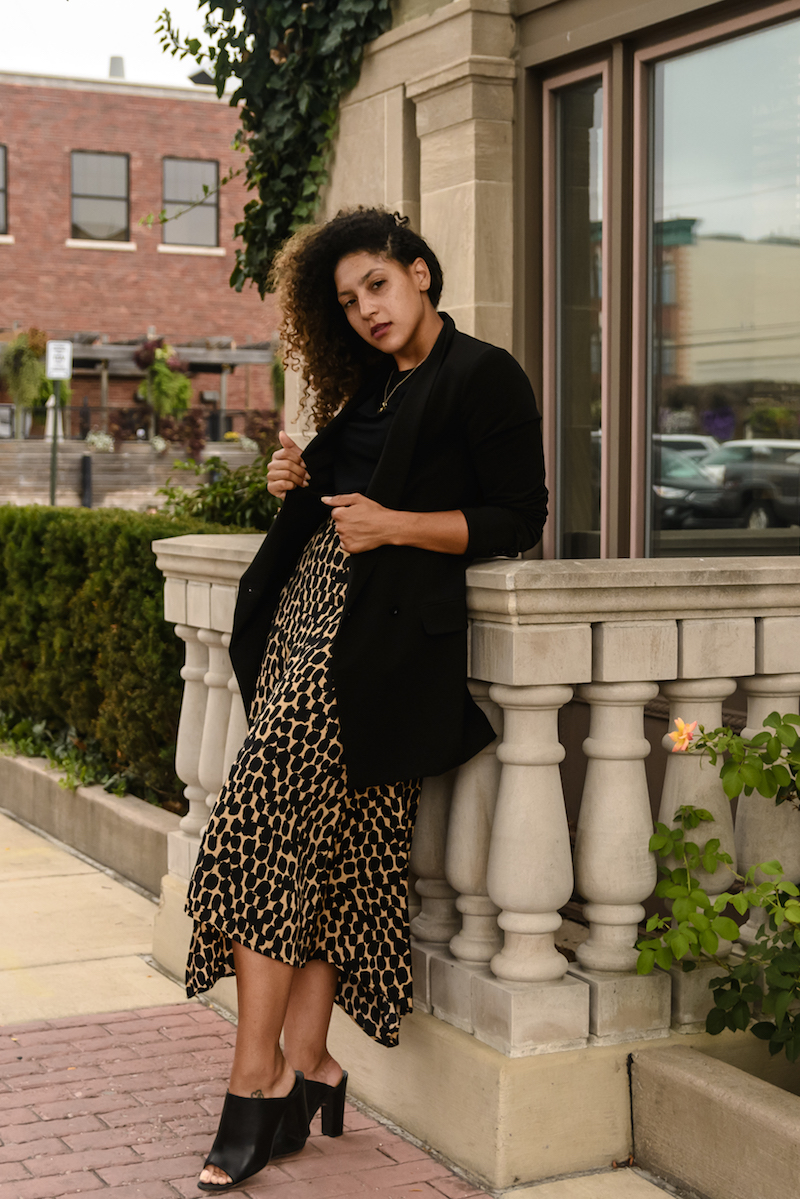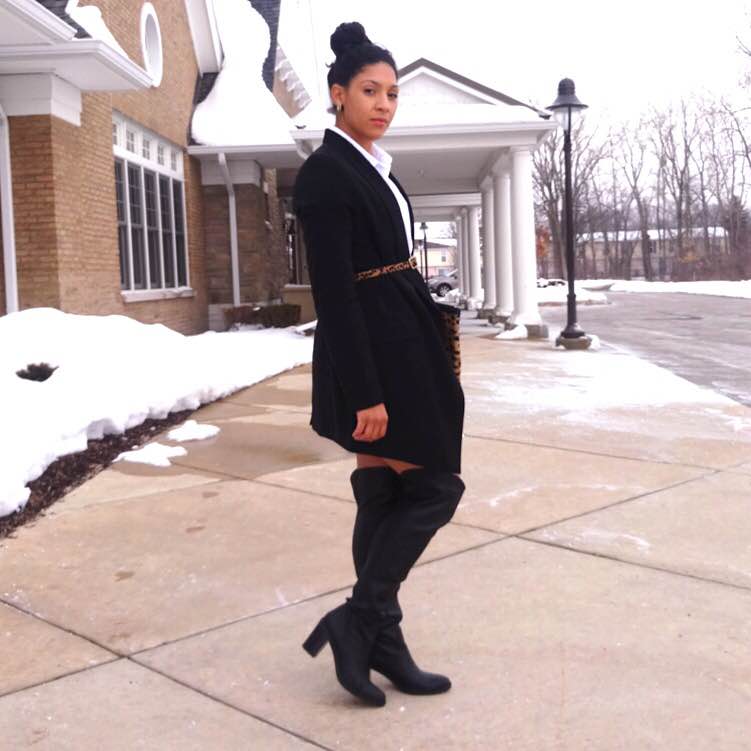 This is another one of those items that usually makes it onto a wardrobe essentials list.  The reason I love this blazer dress so much is because of the asymmetrical detail.  It's also another one of those pieces that can be worn multiple ways so I  really get a lot of wear out of it.  I typically opt to wear it as a long-line blazer rather than a dress, but on occasion I'll wear it as a dress over a top or another dress.  It's a great way to polish off a look especially for your 9-5.  I also like to to use it as a way to dress down my louder pieces, like the leopard print skirt, so an outfit doesn't feel too overwhelming.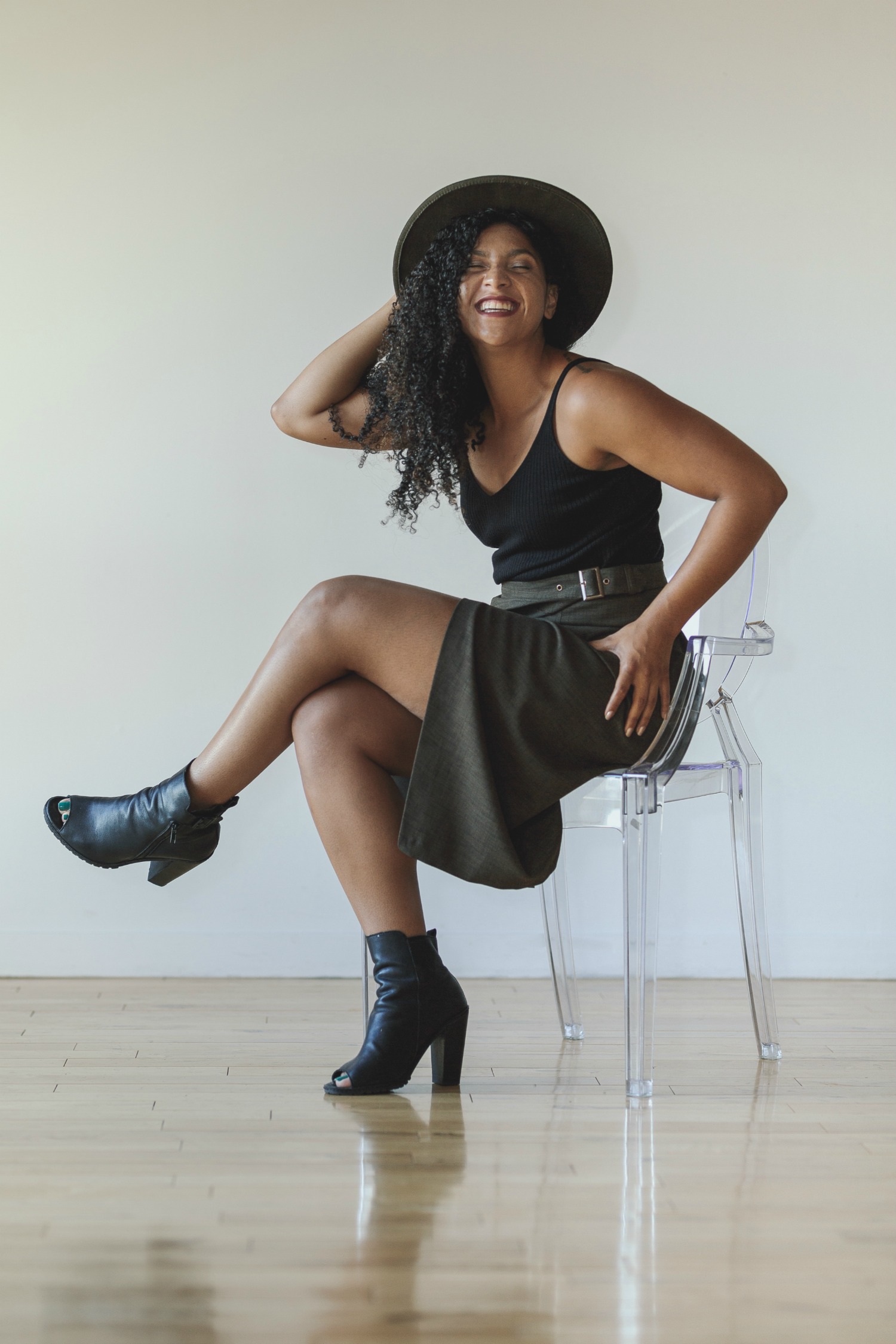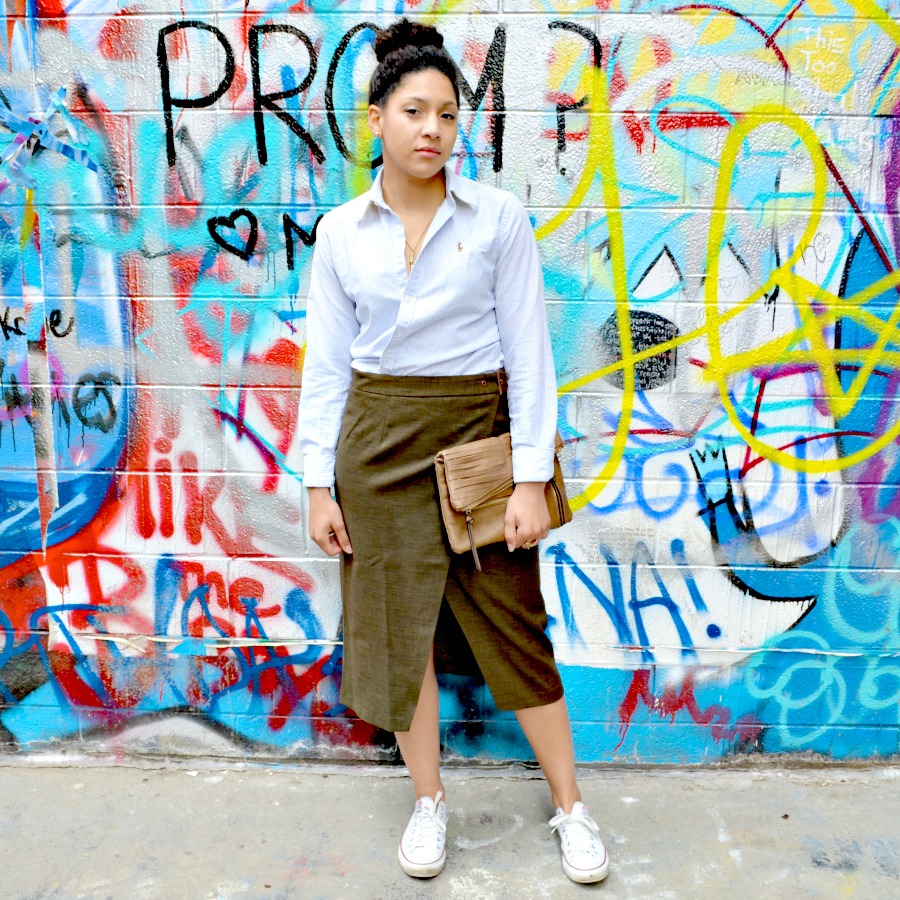 I bought this utility wrap skirt when the trend was on the rise some years ago.  I loved that it was both fashion forward in the style and buckle detail but was also classic in the length and color.  It's the length I think that makes it an easy piece to wear for many occasions.  The thicker material keeps the wrap portion from exposing too much skin so I can rock it to work but it's also easy to dress down with a t-shirt for the weekend.  Also the buckle detail is another great feature because I can tighten it when I've dropped some pounds or loosen it when I feel extra bloated so it's always flattering on my waistline!  

Cropped OVersized Denim Jacket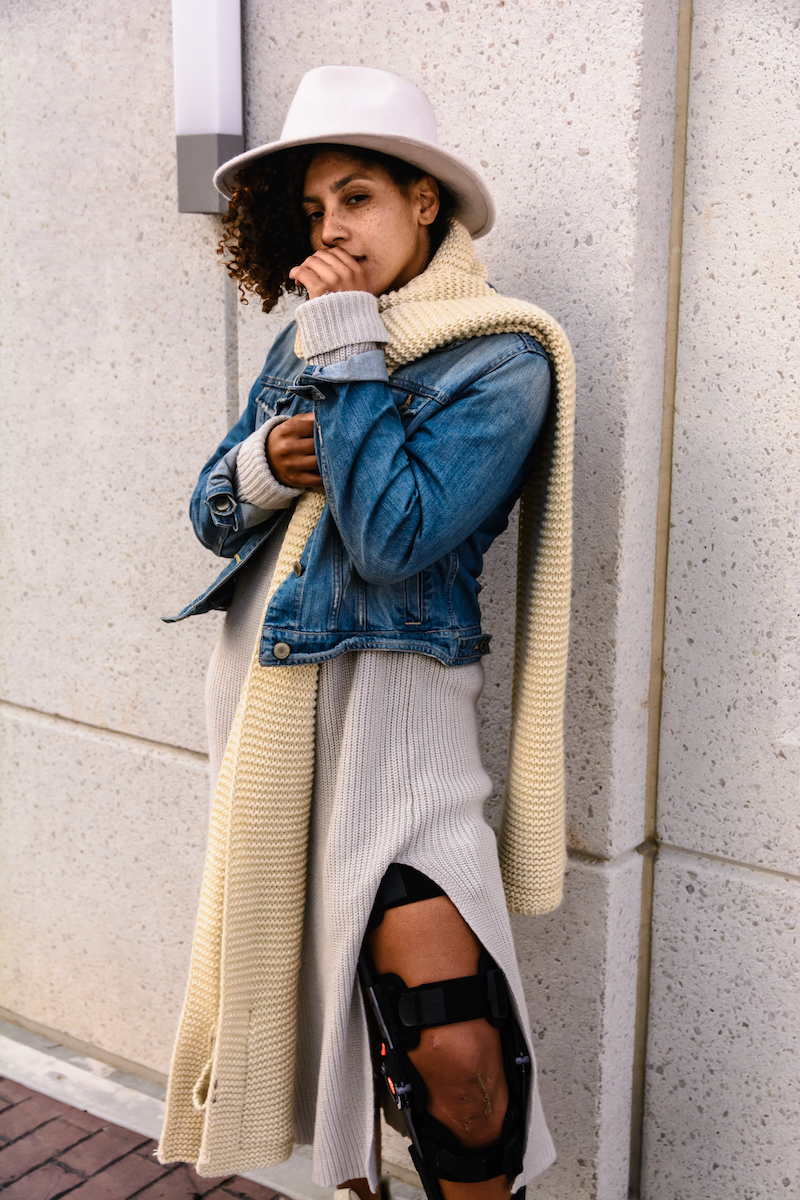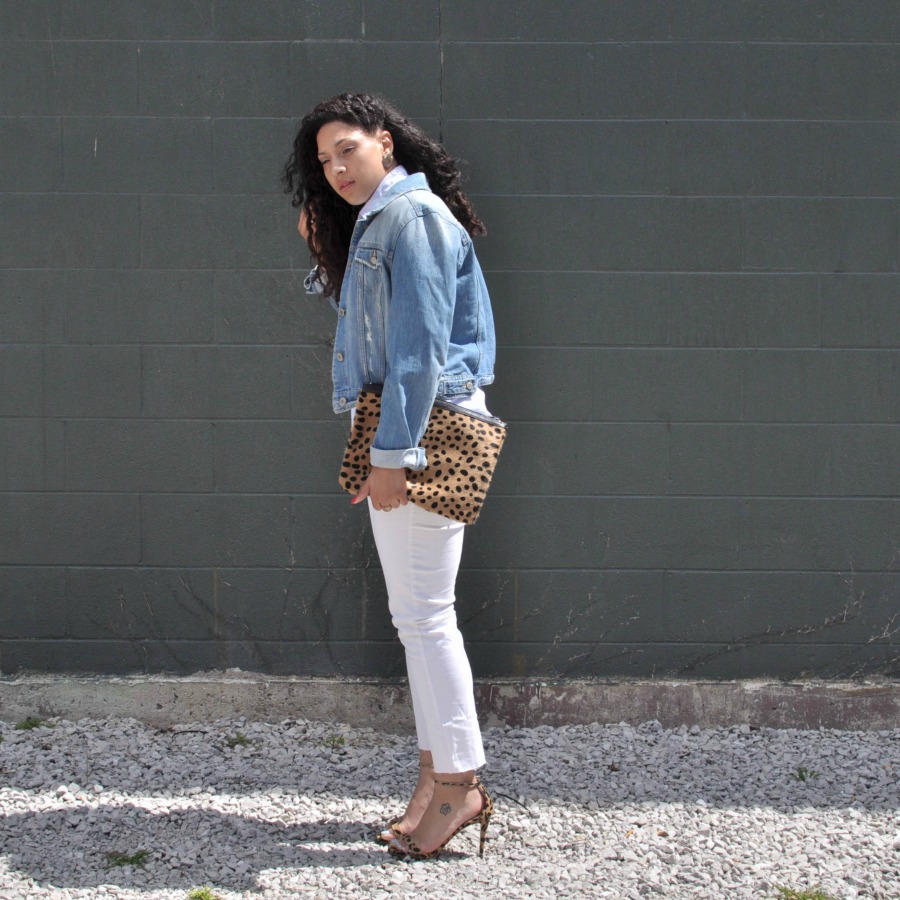 This jacket is actually really sentimental because it was gift from my best friend in high school.  So this is definitely the oldest piece in my wardrobe.  She outgrew it and insisted I try in on, even though she was 5 inches taller than me yet the jacket fit perfectly.  I love that I own a piece that once belonged so someone special to me.  I feel like that's really rare these days with the rise of fast fashion that we inherit clothes from loved ones.  While her and I are sadly no longer friends, this jacket reminds me of simpler times.  It's definitely one of those classic pieces that you'll reach for year after year.

The funny thing is there are actually way more clothes than just this that I've owned for years.  Sadly many of them have yet to have a return appearance on the blog.  Even though I wear them all the time outside this digital space.  But I'm definitely thinking of sharing a part 2 or doing a YouTube video featuring all the pieces.  If that's something you'd be interested in be sure to comment below! Also share with me what pieces you've had in your closet for at least 5 years or more!  For those of you enjoying my reflective posts then check out my piece on how my style has changed since becoming a fashion blogger.


Don't Miss a Look!  Get Every Outfit Delivered Straight to your Inbox by Clicking the Button Below!
Save
Save
Save