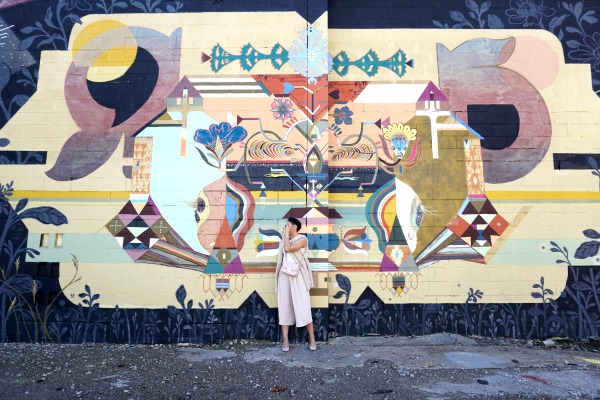 I'm sure some would say this outfit is totally out of character for me, but the truth is, it's not.  There used to be so many times when I would hesitate to leave my apartment in a certain outfit because of my fear of what others would think.  OMG she looks soooooo ghetto.  What is she all dressed up for?  Why would she wear THAT!?!?  But the truth is no matter what you wear people are always silently judging you as you walk by.  I do it and I'm sure you do to.  The fact is we can't help it, but what we can help is how we choose to dress ourselves.  We can decide to ignore our assumptions about what others are thinking and dress how we truly feel every day.
Many bloggers/stylists want to confine your style into little boxes. Classic. Bohemian. Grunge.  The truth is your style can be all of those things.  You don't need to stick to a certain way of dressing because some fashion guru said so.  You can be a minimalist and a socialite at the same time.  The trick, like mixing neutrals for spring, is to choose clothes that can transition with your various muses.  Find the perfect tank top that works with your inner model off duty and your Olivia Palermo inspired work wear.  Don't limit your style, your emotions, YOURSELF for anyone!  It doesn't matter if what you wear makes others uncomfortable as long as you feel confident, other people's opinion don't matter.  Take the time to really find what makes you feel unforgivably comfortable, confident, sexy, awesome, amazing, YOU.  Yes it can be a little frustrating and time consuming, which is where a wardrobe consultant can come in handy, but in the end it's worth it.  To walk out of your house every day feeling and looking like you can conquer anything, is priceless.
Now I want to hear from you, do you feel your style in confined? Why or why not?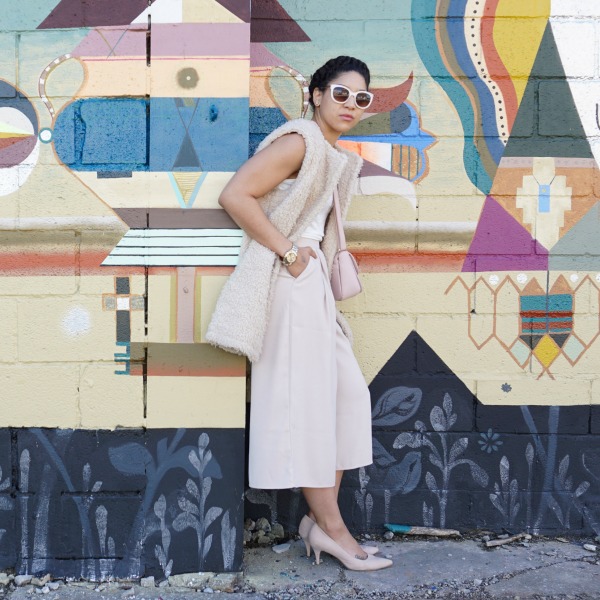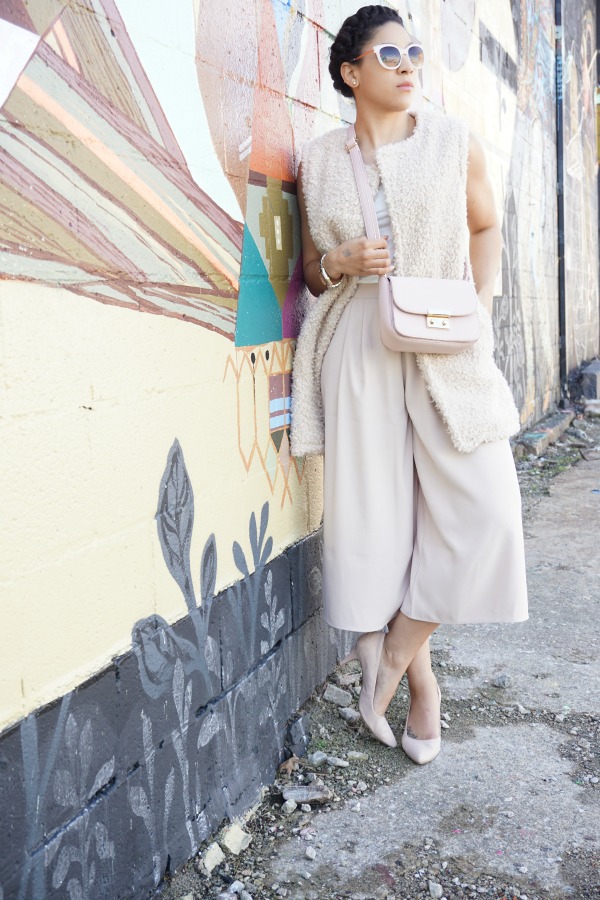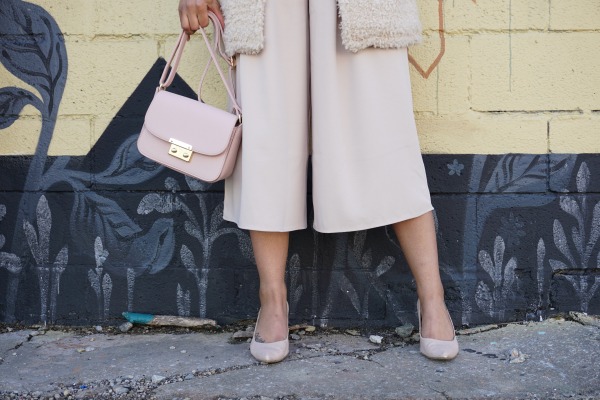 This post contains affiliate links, which means that if you click on one of the product links, I'll receive a small monetary incentive that is of no charge to you.
H&M Vest|Marshall's Tank Top & Purse (Similar Tank & Purse)|Forever 21 Culottes (Similar Culottes)|Target Heels (Similar Heels)|Charming Charlie Sunglasses (Similar Sunnies)
See what else is going on with Lil Miss JB Style on: