Who says that basics have to be boring? Majority of working women own a black blazer, white button up, nice jeans and black booties. I'm also sure most of you have worn these items together on casual Friday or over the weekend more than once.  To keep these basics from getting boring try buy them in a variety of styles.  Add a sleeveless white button up, an embellished button up or maybe a longline blazer that fits your body shape to your wardrobe.  By giving yourself a variety of basics you can wear the same blazer, button up and jean combo in many different ways without looking as though you're wearing the same outfit, can you say hello uniform.
When experimenting with different styles keep in mind to stick to garments that work for your body shape and lifestyle.  Many times we get caught up in the newest thing and don't take into account that it may not be functional for the life that we're living.  There's no need to buy 5 different styles of black heels if you don't wear heels to begin with.  So remember just because you read somewhere that a certain trend or style of garment is the "it" piece doesn't mean you need to go out and buy it.  Ask yourself:
Do I absolutely love this piece?
Does it fit and flatter my body?
Will it work with my lifestyle?
Can I name at least 5 different ways I could wear this piece with clothes I already own?
Is it within my budget?
Be brutally honest with yourself.  It's your money you're spending and it'll only go to waste if you aren't truly honest with yourself and buy something that you know will get minimal to no wears.  If you answered yes to all these questions then by all means buy it, but if you answered no it's probably best to put it back and try something else.
Comment below and tell me: Would you rock a longline blazer or are you over the trend?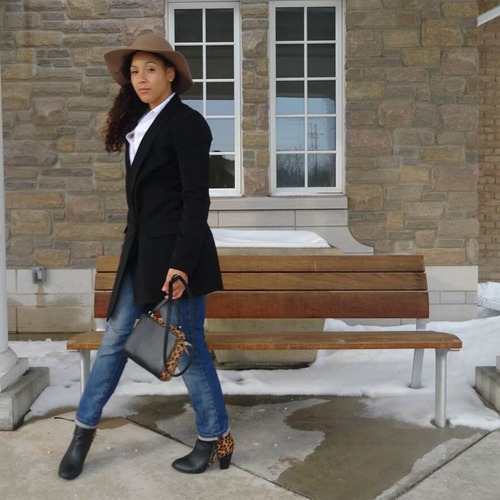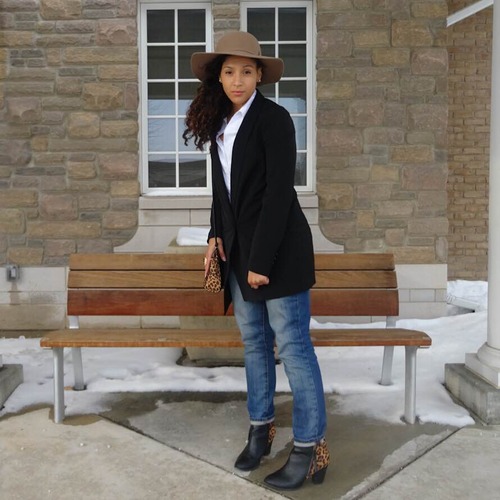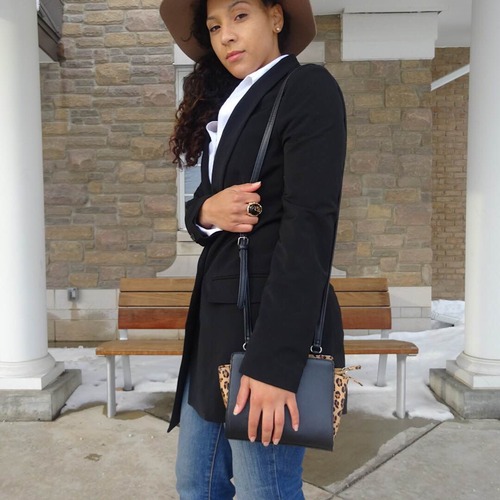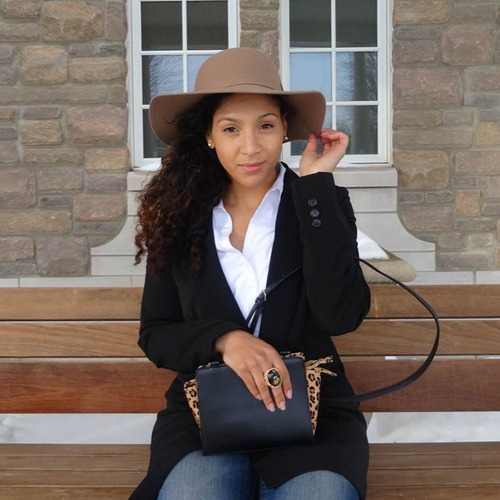 BCBGMaxaria Hat|JCrew Earrings|Urban Outfitters Blazer|Calvin Klein Top|Forever 21 Purse|ALDO Ring|GAP Jeans|Charlotte Russe Booties
Make sure you're following me on:
Instagram | BlogLovin | LookBook | Pinterest | Twitter | YouTube | Chictopia