On a rare, or not so rare these days, occasion I like to dabble in maximalism. Exploring loud patterns, bold colors, crazy textures all jumbled together. It's a skill I've always admired in other women. Not shrinking their personality, or style, to fit in. But I admit it takes a certain level of confidence to wear something that makes a statement without a care about what the rest of the world has to say. A level that I hardly ever find myself at.  Recently I've been experimenting more with mixing and matching in a way I haven't before and I think it's because I've really been feeling myself lately. I find that when things in my life come together in a way I'd hoped, I feel brave enough to try new things. In this case not only a leopard print coat, but also mixing it with even more leopard print. You guys know that leopard has always been one of my favorite prints but I always styled it in a safe way. Late in 2016 I played around in the form of accessories: shoes, purses, scarves. Things that can add a pop of personality without being overwhelming. In fact it wasn't until last year when I finally took the plunge and added an article of leopard inspired clothing- a skirt. From there my obsession has grown out of control. My boyfriend is slightly terrified he'll wake up one morning and I'll have magically transformed into a leopard. The reason I invested in such a statement making coat for winter is because it's the easiest way to be stylish when it's cold out. I mean when you think about it, the first thing people will notice is your outerwear. So instead of joining the sea of black puffer coats I wanted to stand out with a fun print.  What makes this coat so great is the coloring, it's not too bright or dark so it can be easily mixed and matched with just about anything. If you've been on the fence about such a statement making coat I say go for it! The worst that can happen is you don't like it and you return it, but odds are you're probably going to thank yourself and wear it all the time.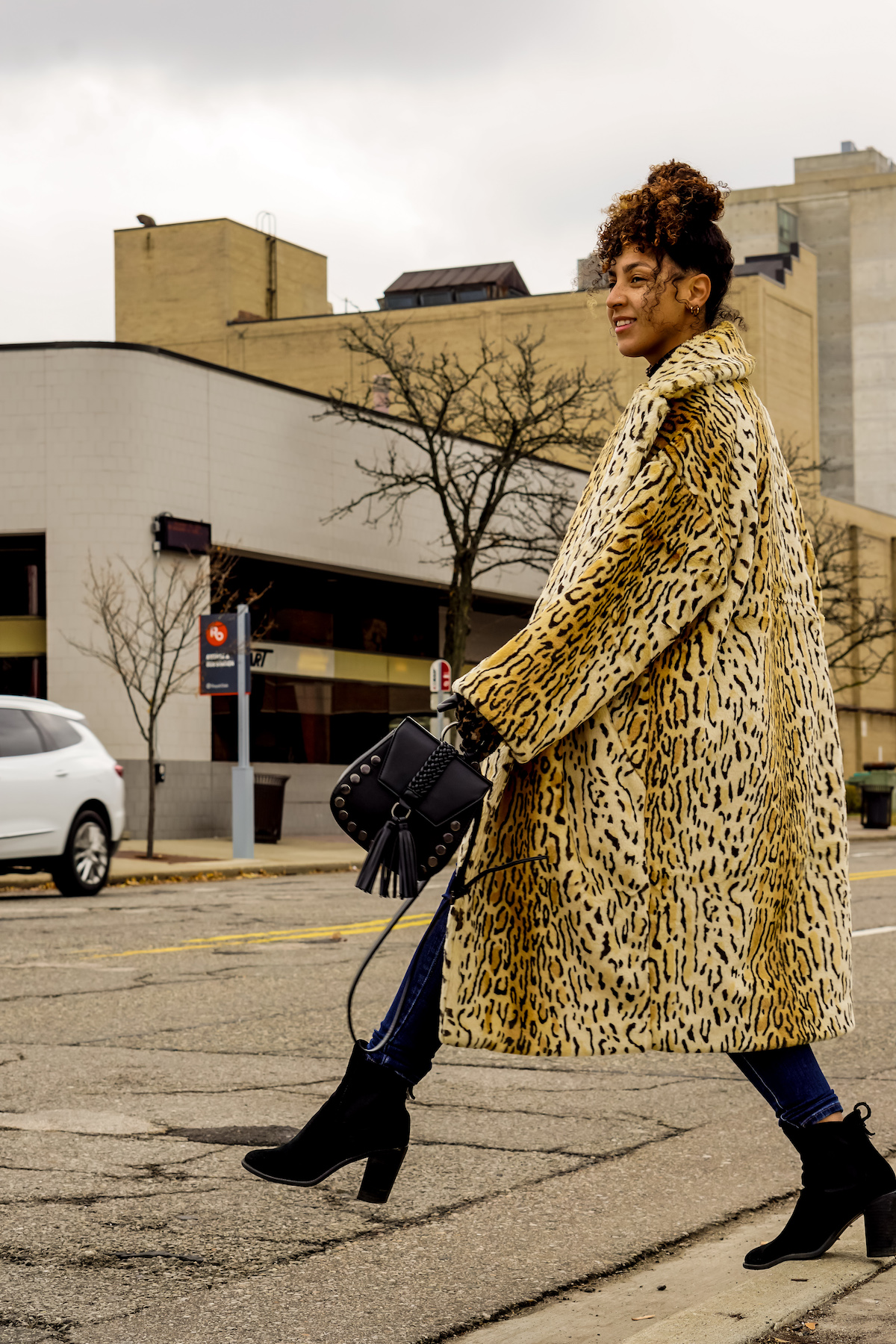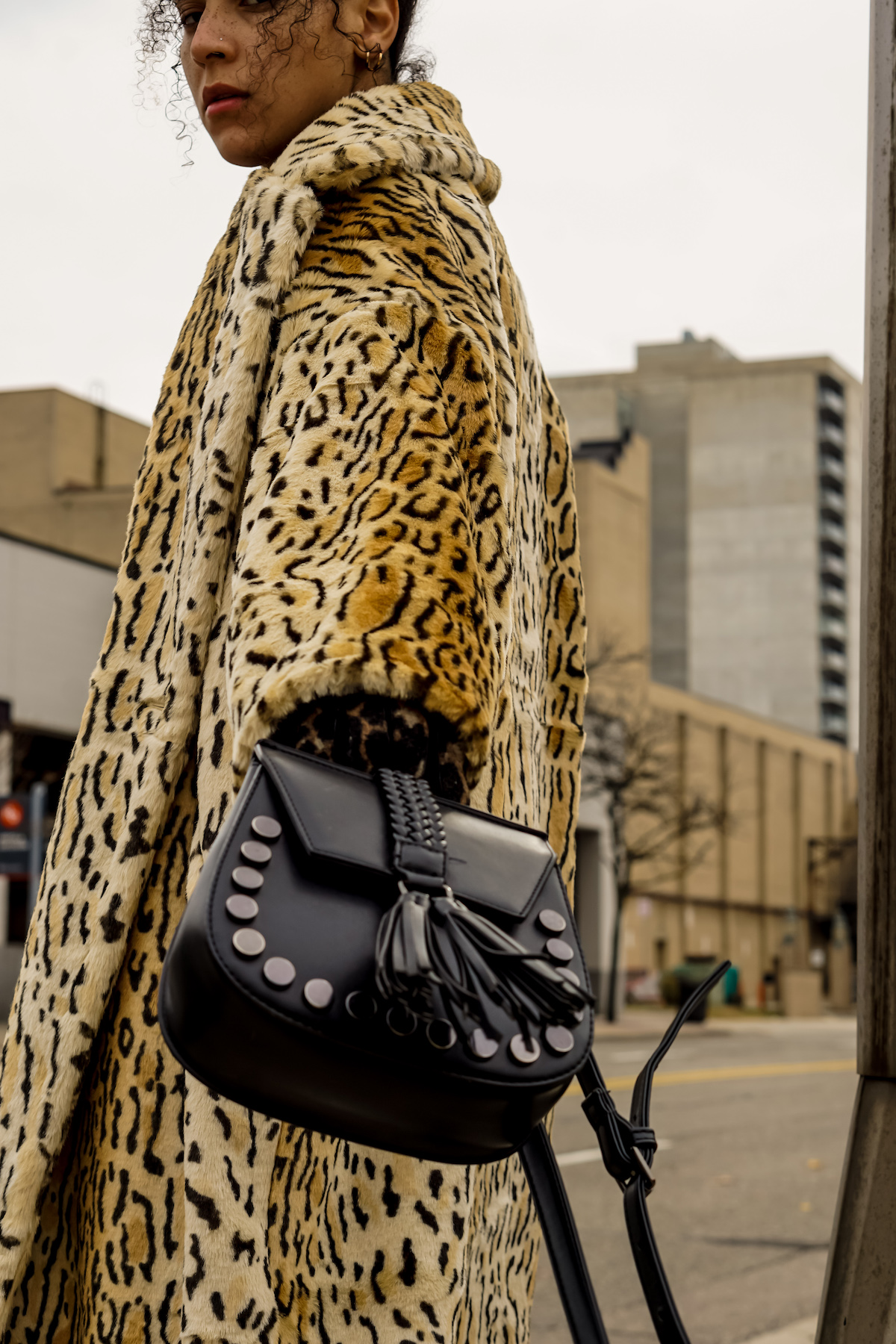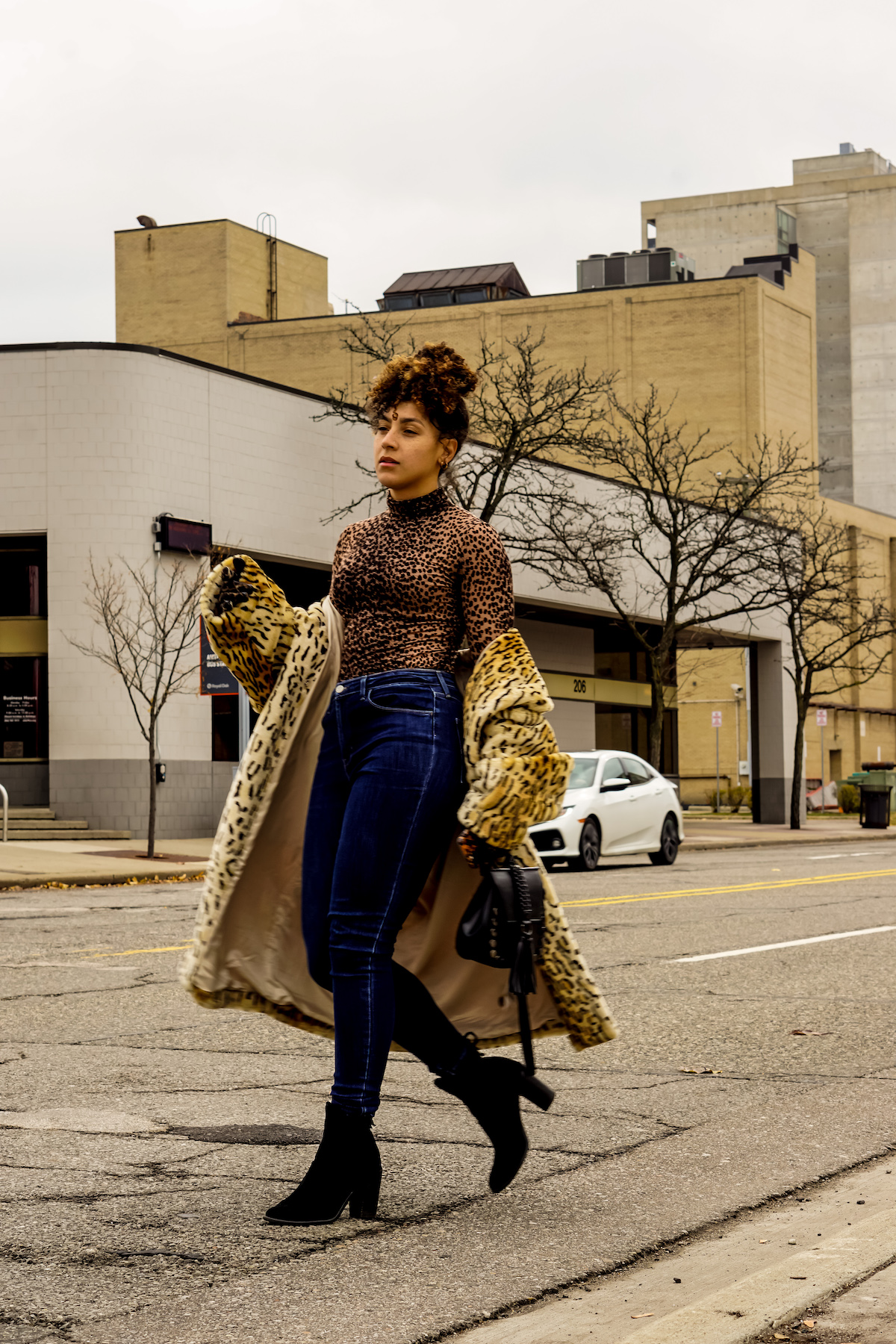 Photos by Jordan Bowens
Don't Miss a Look!  Get Every Outfit Delivered Straight to your Inbox by Clicking the Button Below!
Save
Save
Save
This error message is only visible to WordPress admins
Error: No connected account.
Please go to the Instagram Feed settings page to connect an account.