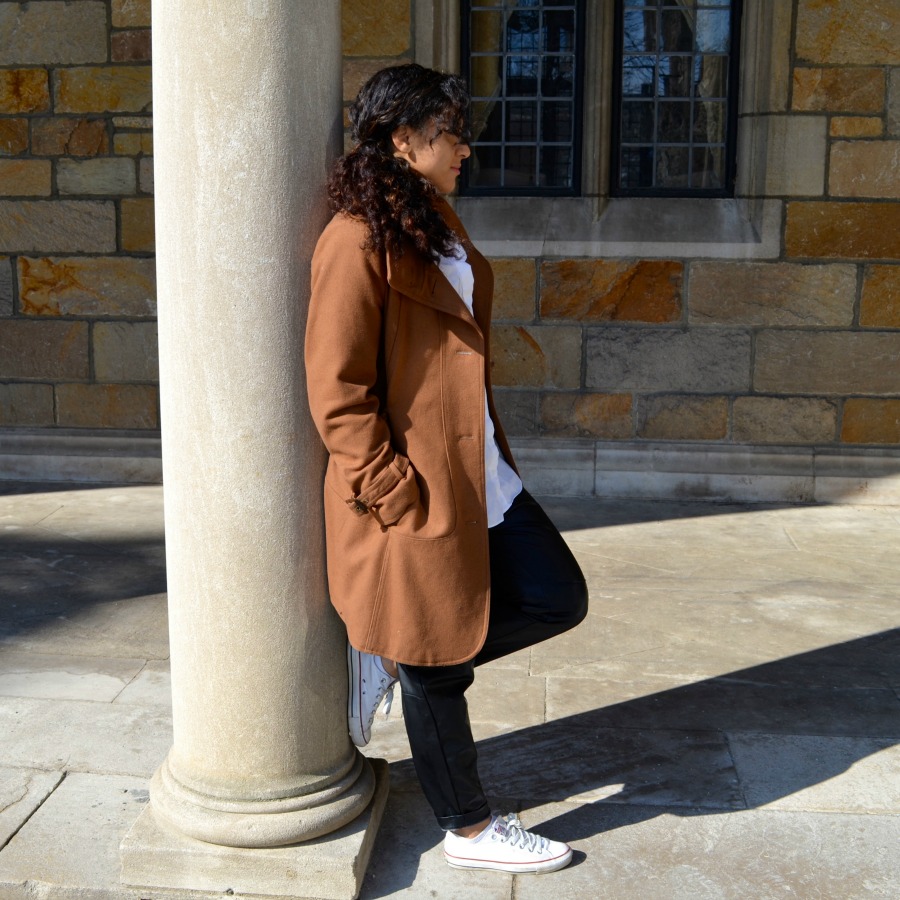 As the weather continues to fluctuate between wanting to be spring and relapsing into winter here in MI, it can be hard to figure out the right outfit to get you through the day.  Unfortunately, or not so much, we are getting to the "awkward" time of year where it's freezing in the morning but exceptionally warmer come time to leave work.  When it doubt rock layers because once you leave the house you're probably not going to want to, or be able to, go back to add more clothes.  A few ways to layer in spring are:
Wear a winter appropriate coat, it'll keep you warm in the mornings but you can easily take it off or wear it as a cape as the weather warms up.
Always wear a cami, like I am above, it helps to smooth out any unwanted bra lines as well as adds an extra layer for warmth.
Wear lined pants, like the ones I'm wearing above, or rock tights under your pants, they add an extra layer without making you look bulky.
Let's face it, if you live up north, the weather plays a huge factor into determining your outfit, but that doesn't mean you can't also be stylish.  Learning how to effectively layer in spring, or any time of year, is important to do to help you look chic while keeping yourself warm!  See how else I've styled these pants here and here!
Comment below and tell me: Do you struggle with how to layer in spring?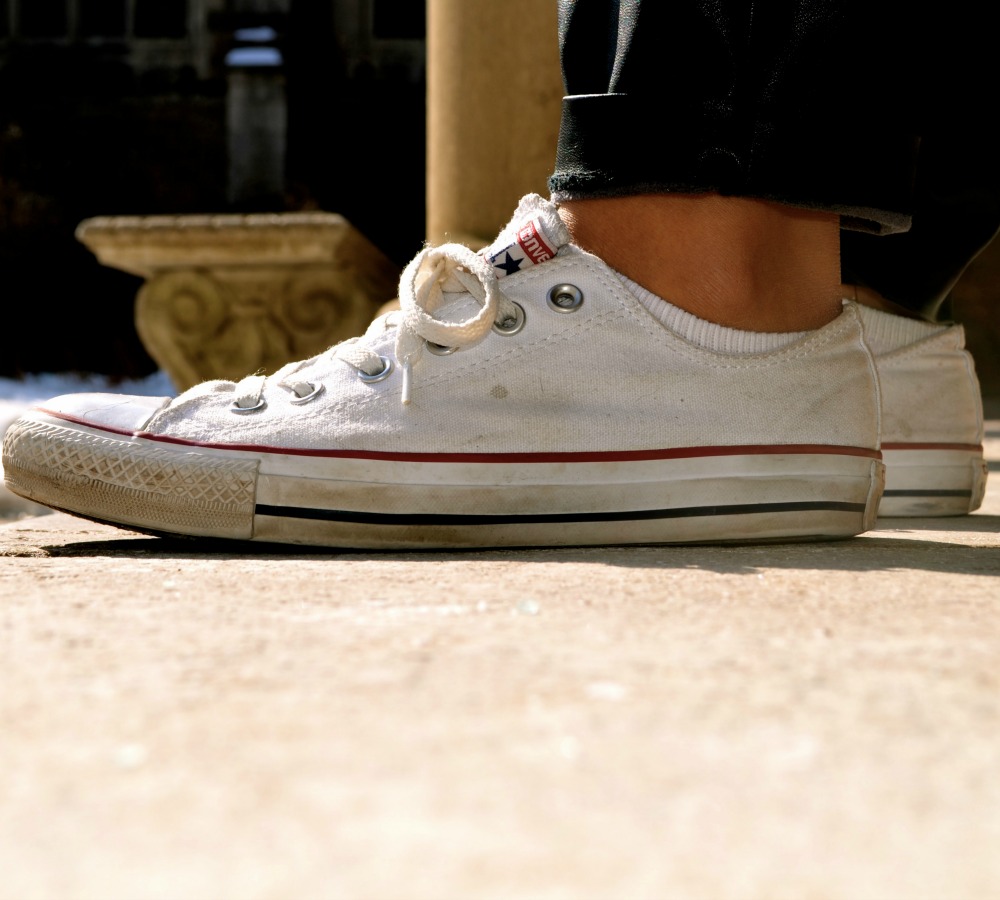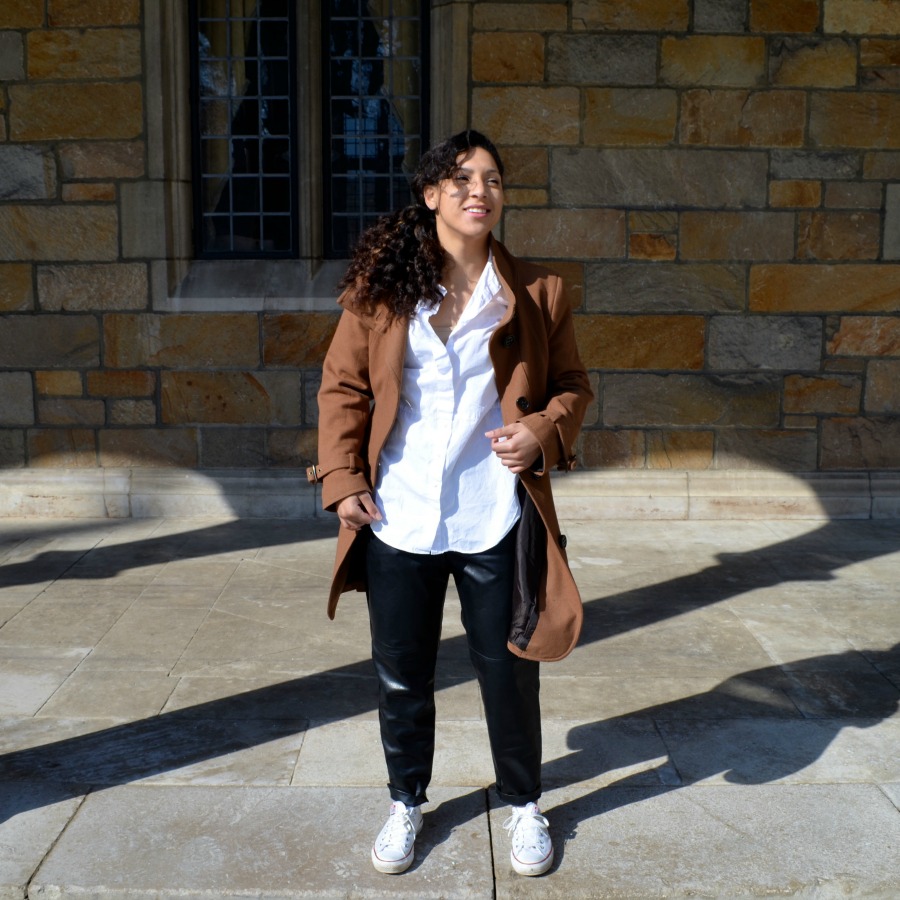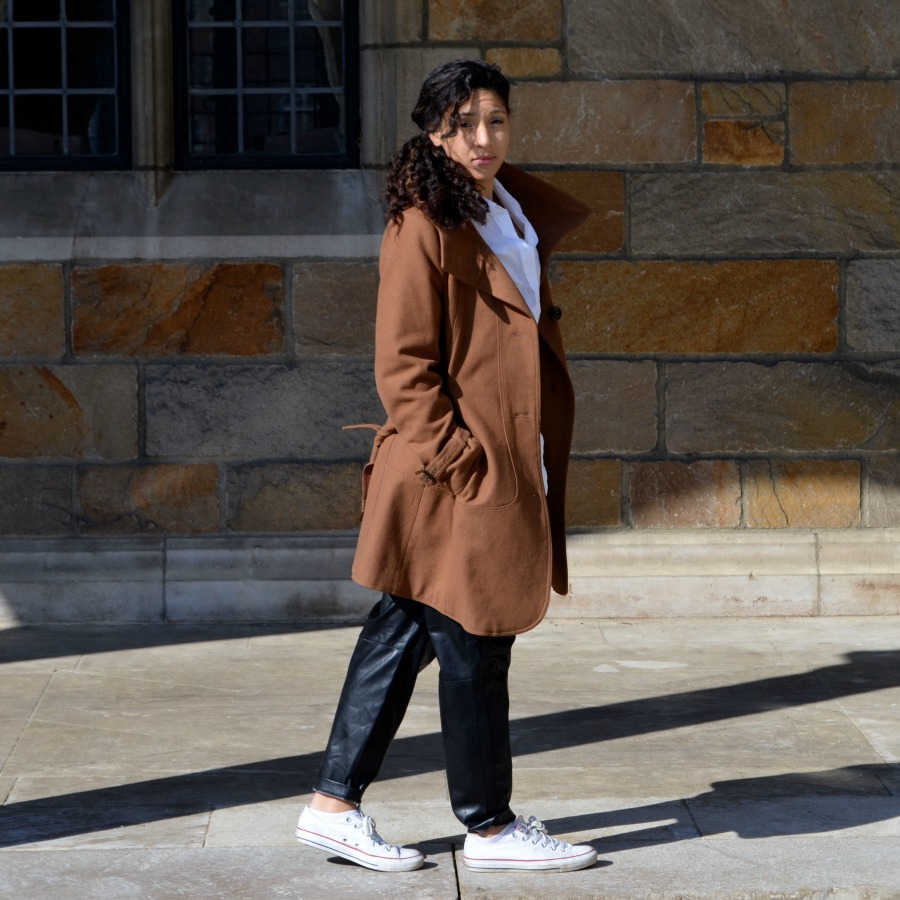 JCPenney Coat|Target Button Up|H&M Pants|Converse Sneakers
Make sure you're keeping up with me on:
Instagram | BlogLovin | LookBook | Pinterest | Twitter | YouTube | Chictopia
Comment below and tell me: How do you like to wear your leather pants?