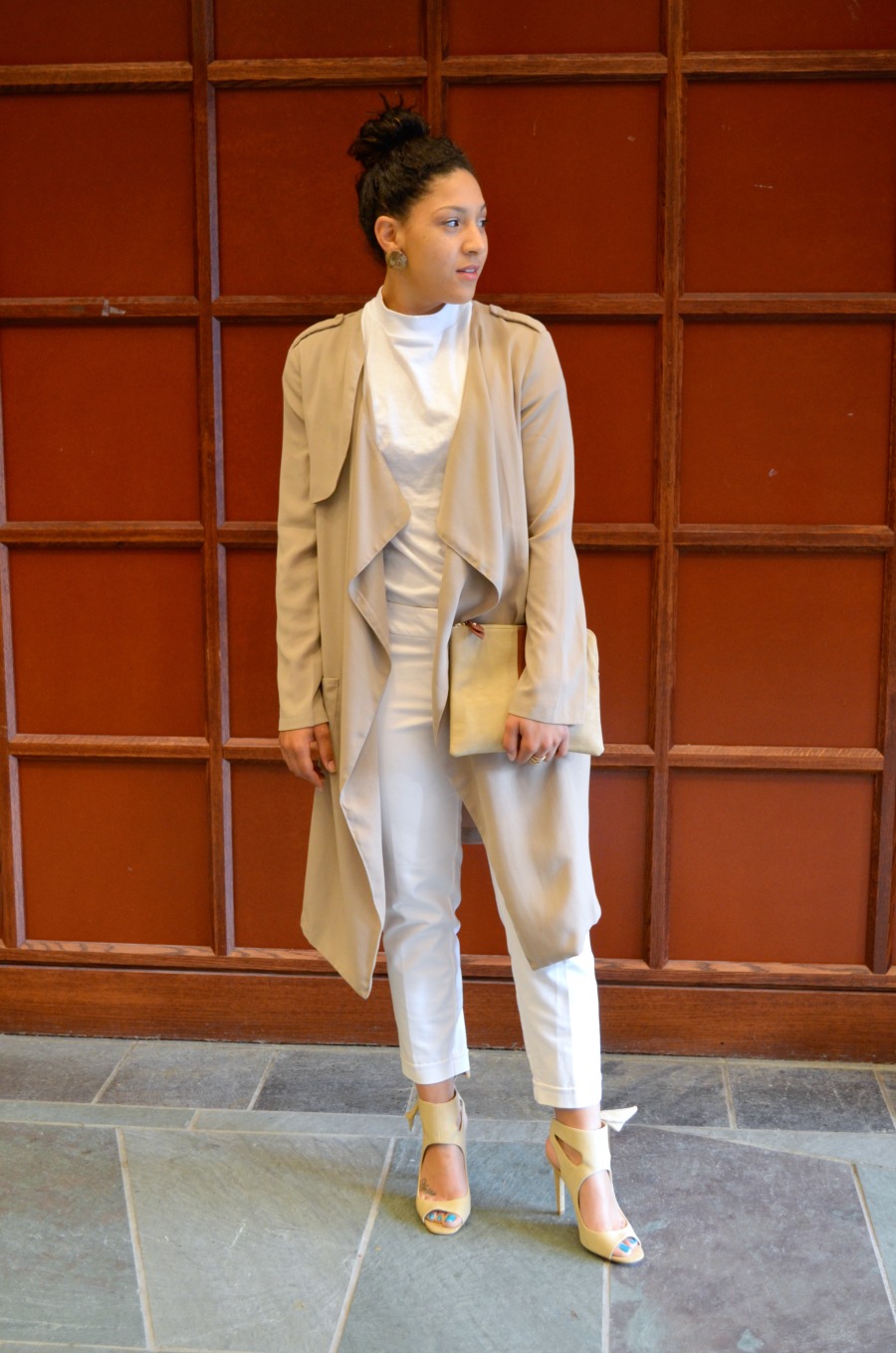 Let's face it, wearing all white can be a little daunting, much like picking your outfit for the first day in high school most find very overwhelming.  If you're new to wearing white, a monochrome look maybe a little too much to handle on the first try.  A good tip on how to wear white is to find a silhouette that you like for your white clothing then layer and accessorize with neutral colors.  This works for a few different reasons:
You can layer with a jacket for an overall slimming effect if you're afraid that white will make you appear larger
Neutral colors won't take the focus away from your white ensemble
Adding a neutral layer over your outfit will help to protect your whites from getting dirty
Even though your outfit will be full of neutrals there's still plenty of ways to spice it up.  Try an unexpected silhouette for your whites, like my high neck top.  Play around with textures and lengths as I did with my trench coat, clutch and heels.  Choose a statement piece and build your outfit around it, those Zara heels command attention. No matter how you choose to rock your look always remember what's most important, how your out makes you feel!  See how else I've worn all white here.
Comment below and tell me: Do you struggle with how to wear white?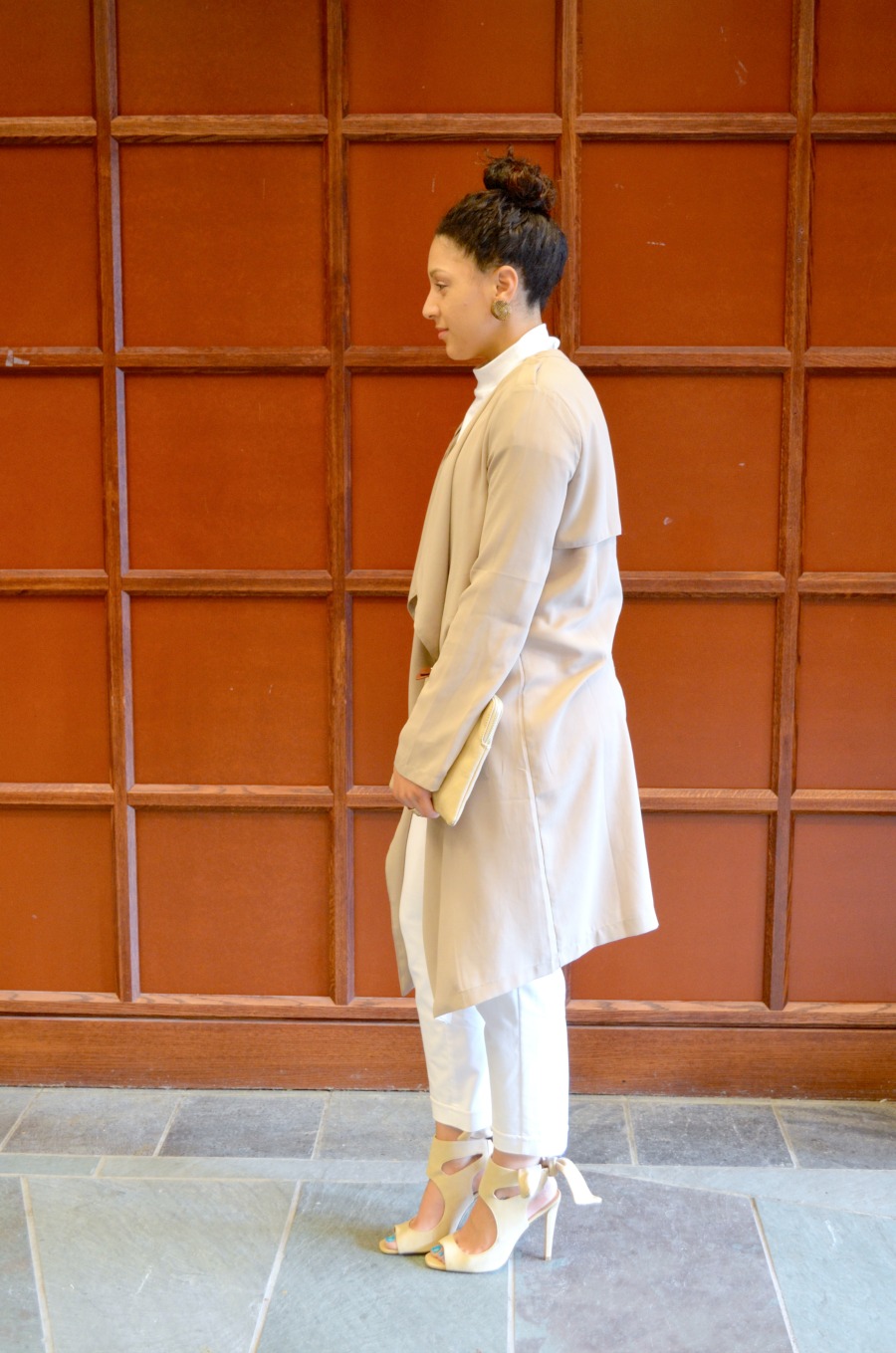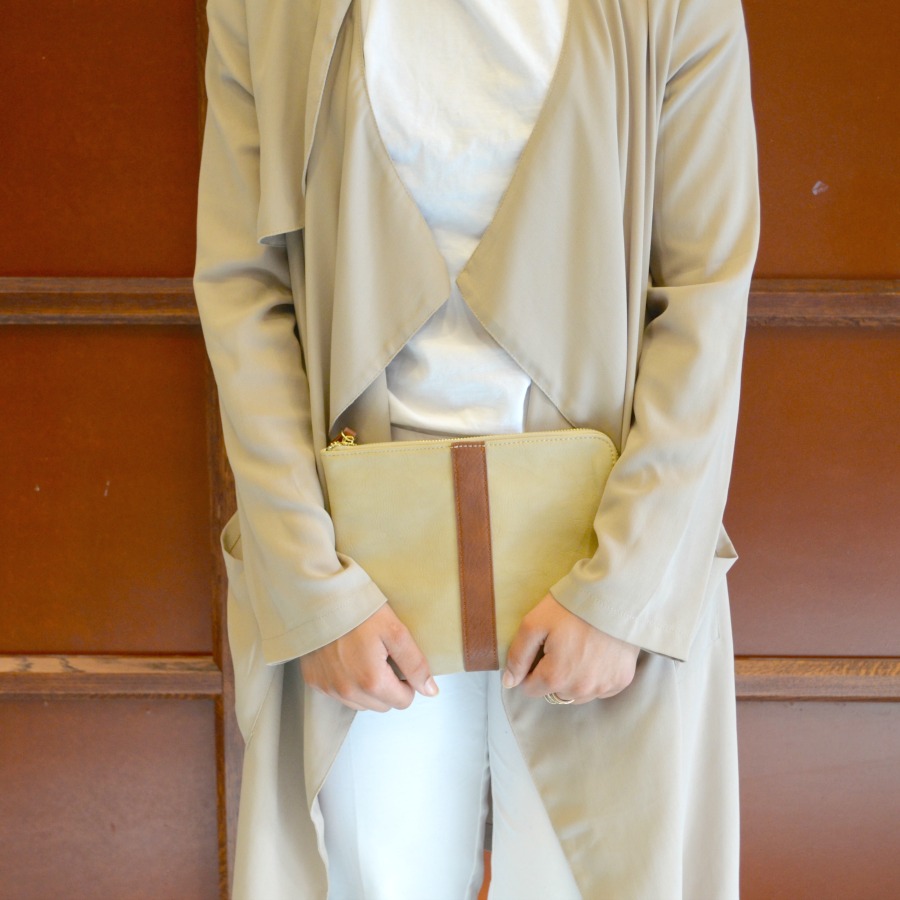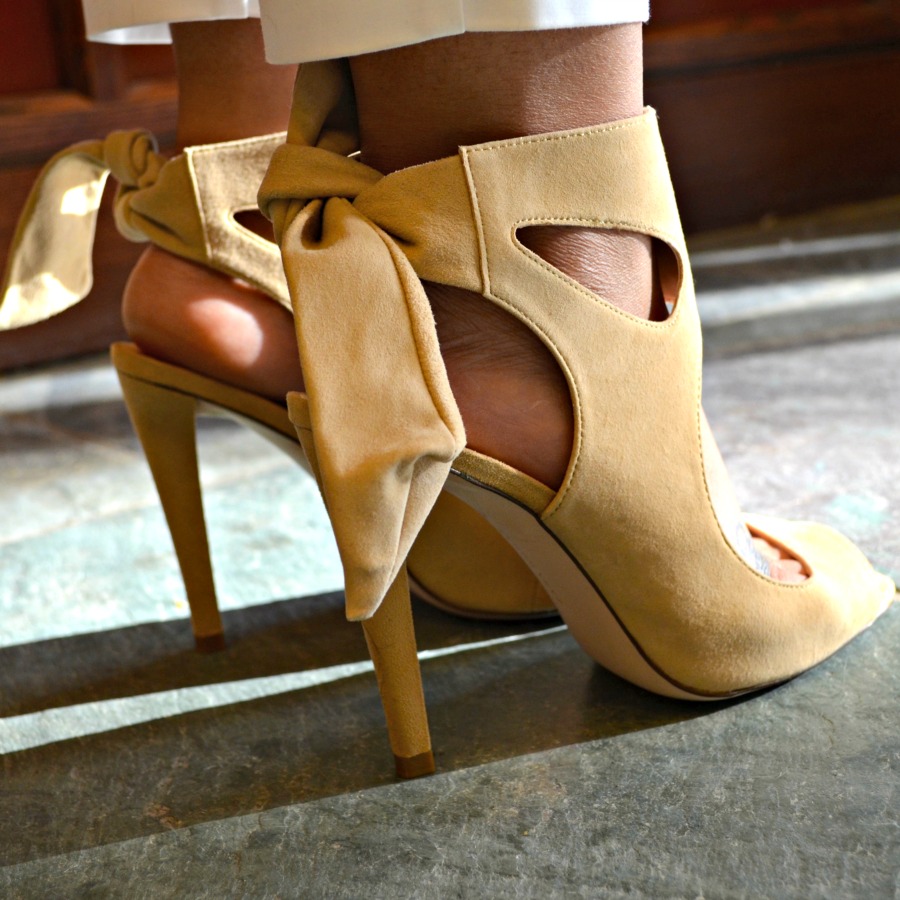 Photos by Briana Lung
NastyGal Trench|ASOS Top|Marshall's Pants|Charming Charlie Clutch|ZARA Heels|ALDO Earrings & Ring
Want more style advice?  Check out my Services and schedule your consultation today! Together we will identify your unique style, assist in maximizing your wardrobe while reducing spending to create an image that caters to your lifestyle, personality, and budget.