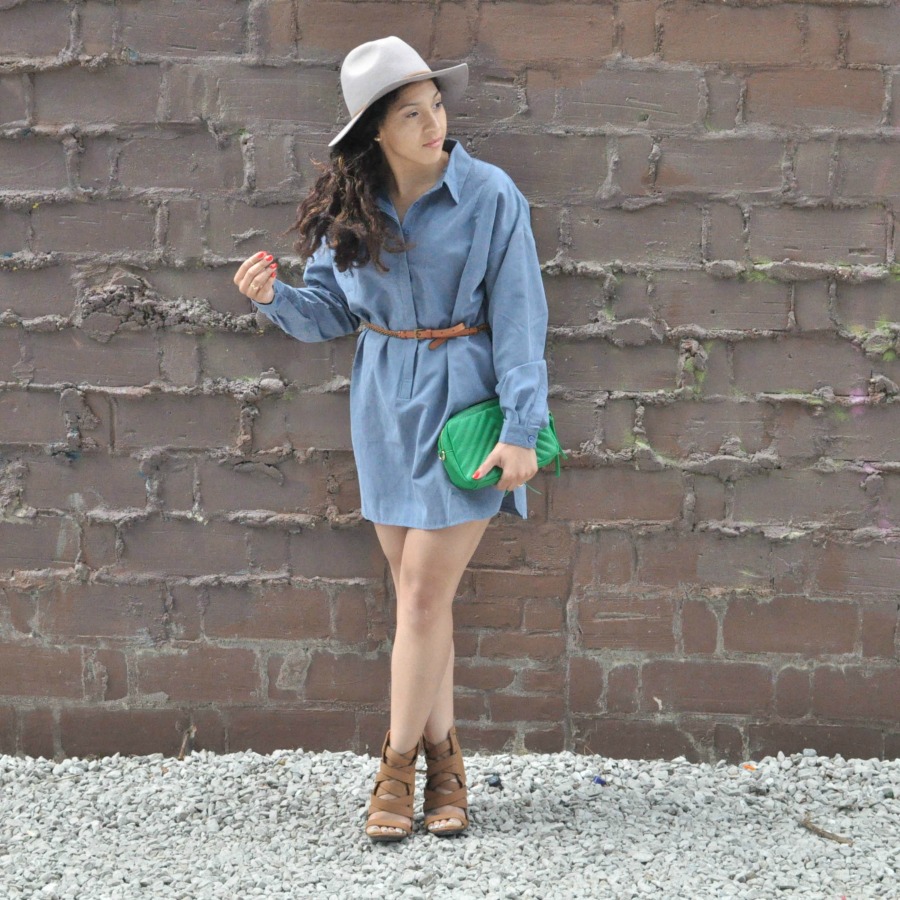 I won't lie, sometimes I struggle with how to wear color.  Sometimes I find it overwhelming but honestly every time I wear color it always brightens up my mood as opposed to my typical neutrals.  It's amazing what adding a simple dash of color, or multiple pops, can do for your attitude.  A color can transform not only how you feel but how others feel towards you, isn't that crazy?  Who would've thought you could appear more approachable, powerful, or creative simply by the color you wear, I could've used that in high school and probably have been one of the popular kids…or not.  This is definitely an important concept for both everyday style and corporate garb alike because knowing what color evokes particular emotions can help you to better express yourself to those around you.  The emotions that the colors from my outfit might trigger are:
Grey is often thought of as timeless and practical
Blue can convey calmness, loyalty, serenity, wisdom, cold or uncaring, truthful, and focused
Brown can evoke reliability and stability, friendship, warmth, comfort, naturalness or organic
Green is seen as natural, cool, growth, health, money, envy, tranquility and harmony
Orange (in my nail polish) expresses happiness, optimism, warmth, intensity, attention-getting, frustration or anger
Many people take for granted the power that wearing color can have on their look.  Even the smallest touch can make all the difference from boring to unique or bland to bold.  At the end of the day it's all about how your clothes make you feel and that they convey the message that you are trying to share with the world!   Want some help on deciphering which colors will work best for your style check out my Services and schedule a consultation.  Check out my other colorful looks here, here and here.
Comment below and tell me: Do you struggle with how to wear color? How does wearing color change your mood?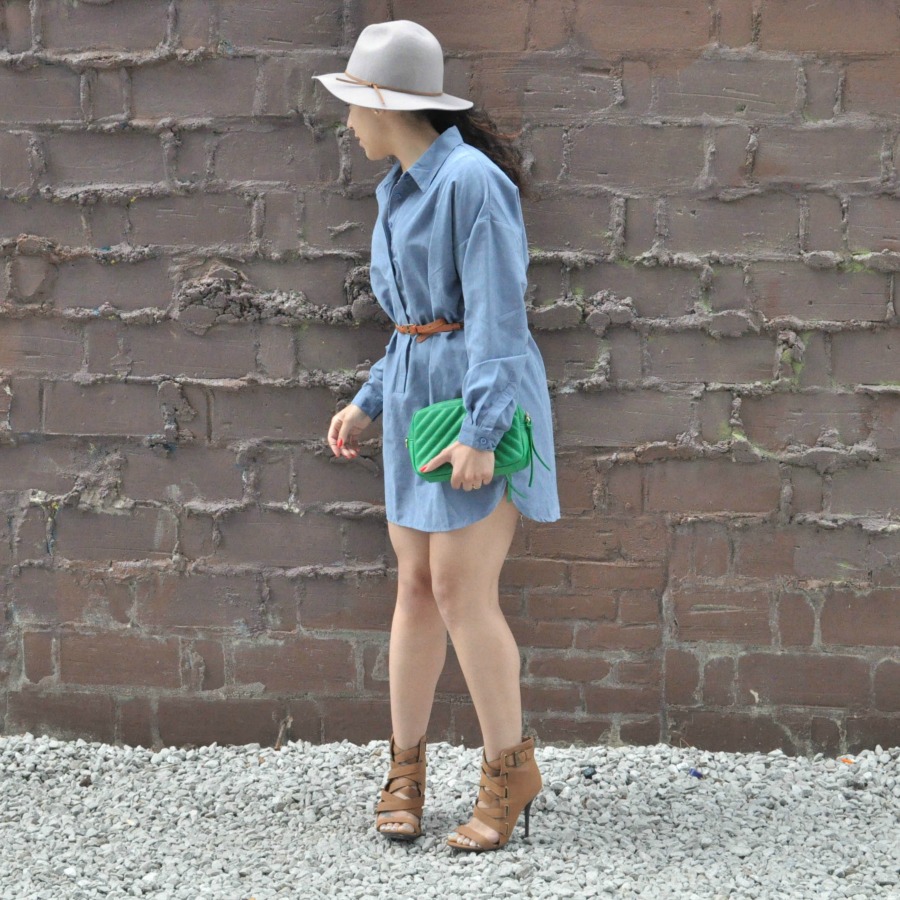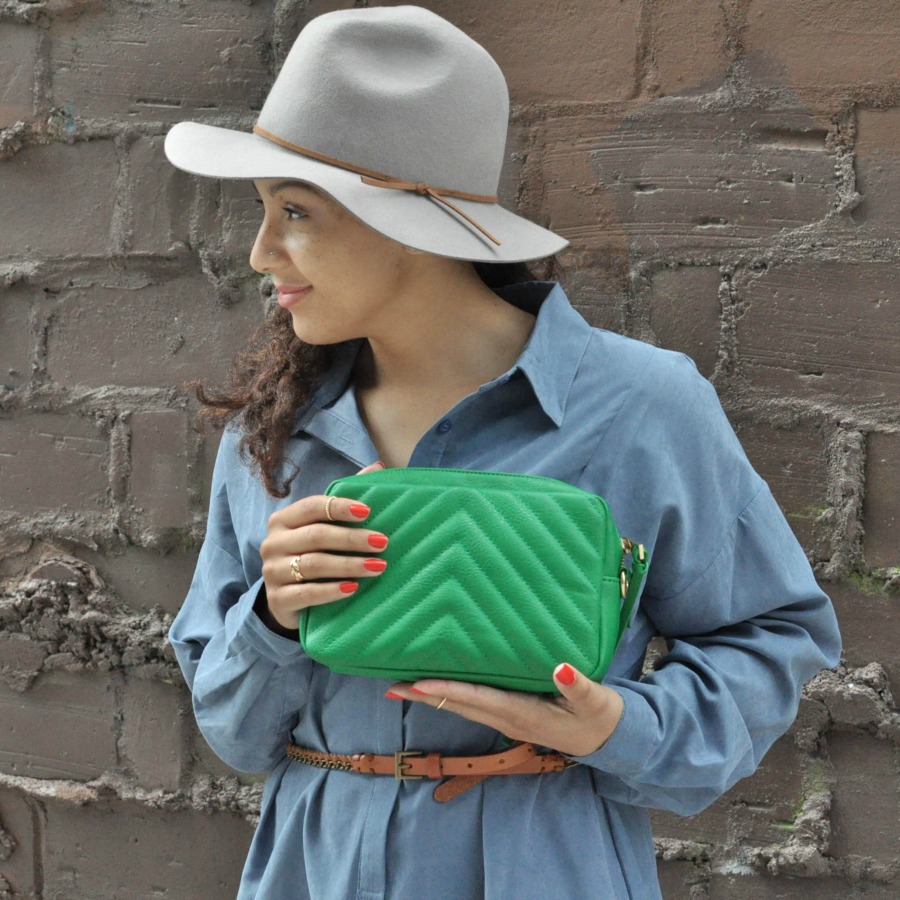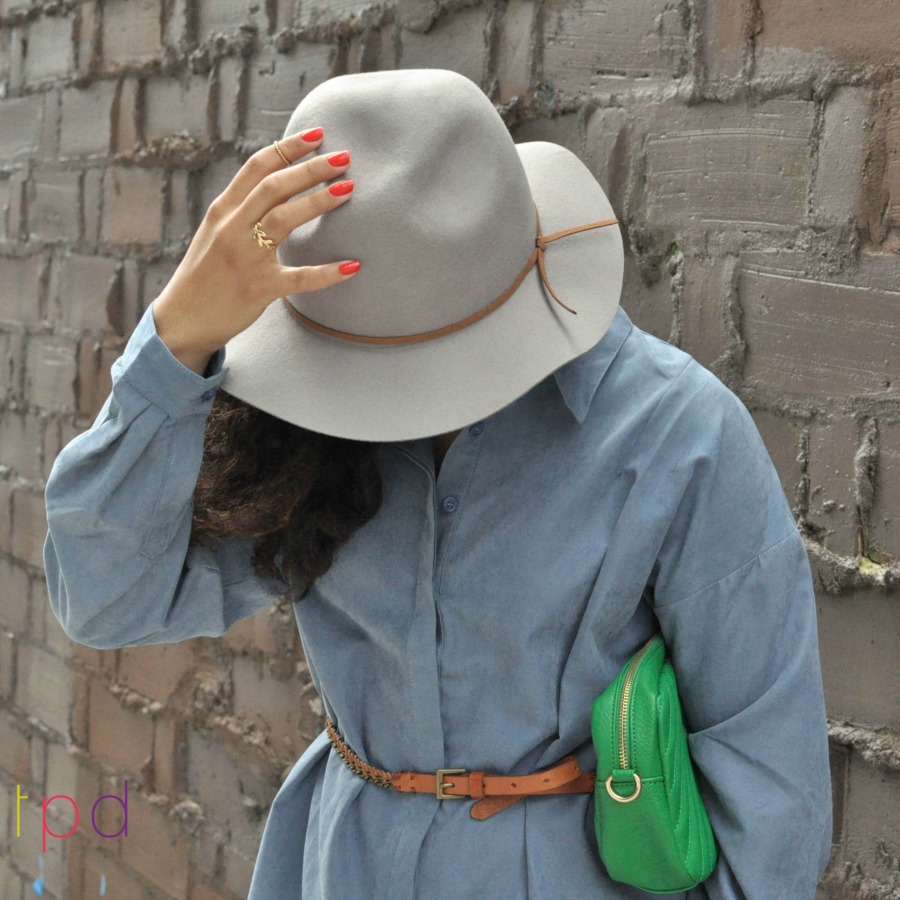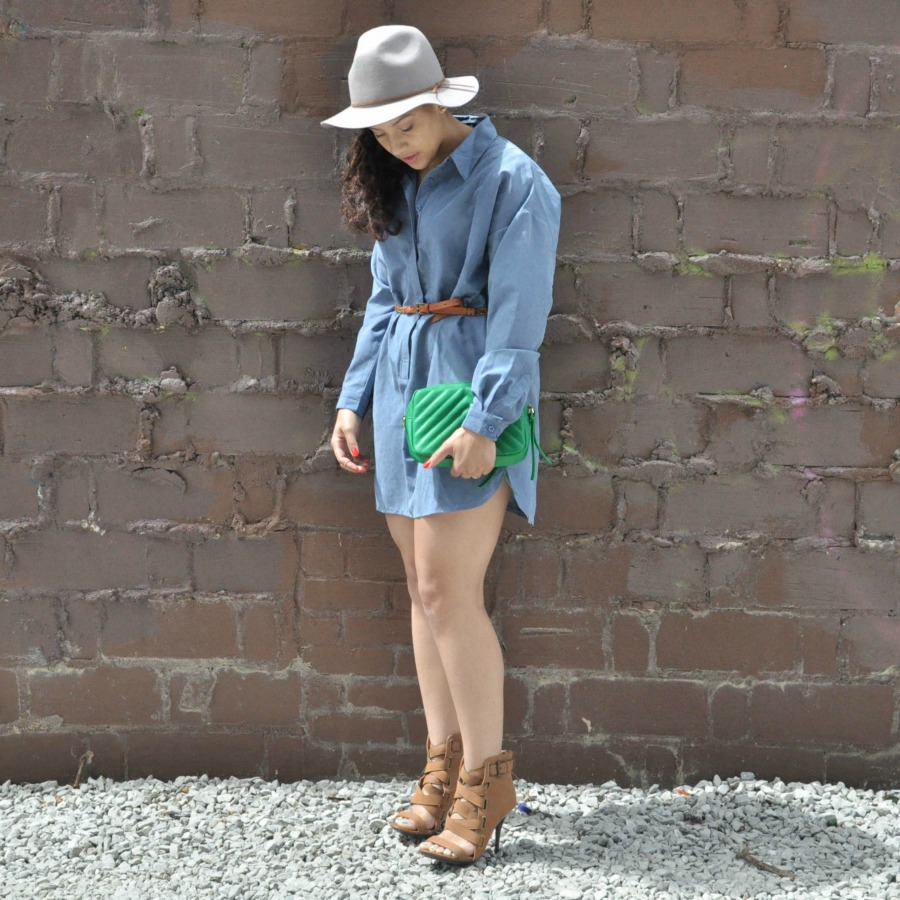 H&M Hat (similar here)|MissGuided Dress|Forever 21 Belt (similar here)|Charming Charlie Clutch|Thrifted Heels (similar here)
Shop the Look
Make sure you're following me on:
Instagram|YouTube|Facebook|Pinterest
*Photos by Brandy Smith, check out more of her work on Instagram @jmt_pd