**Updated Sept 10 2021
Growing up in the era of Paris Hilton I used to resent fall, and my hips, because it meant cute sweaters for everyone but me.  With the craze to be model thin there just weren't sweaters for pear shaped women.  The only sweater stores seem to sell were over-sized sweaters that sat awkwardly on my bottom heavy body.  Most sweaters either bunched at my waist in the most unflattering way or made me look like a sack of potatoes.  And if you're pear shaped like me you probably grew up experiencing this too.  While I've progressed to love my full hipped figure, thanks to the rise of curvy girls like J. Lo, I feel as though the fashion industry still has some catching up to do.  But don't throw in the towel just yet.  Over the years I've searched high and low to find retailers that sell sweaters that flatter pear shaped bodies.  After searching every internet nook and cranny I found 13 sweaters that work for us pear shaped women!
So keep scrolling to shop my picks and tell me which is your favorite!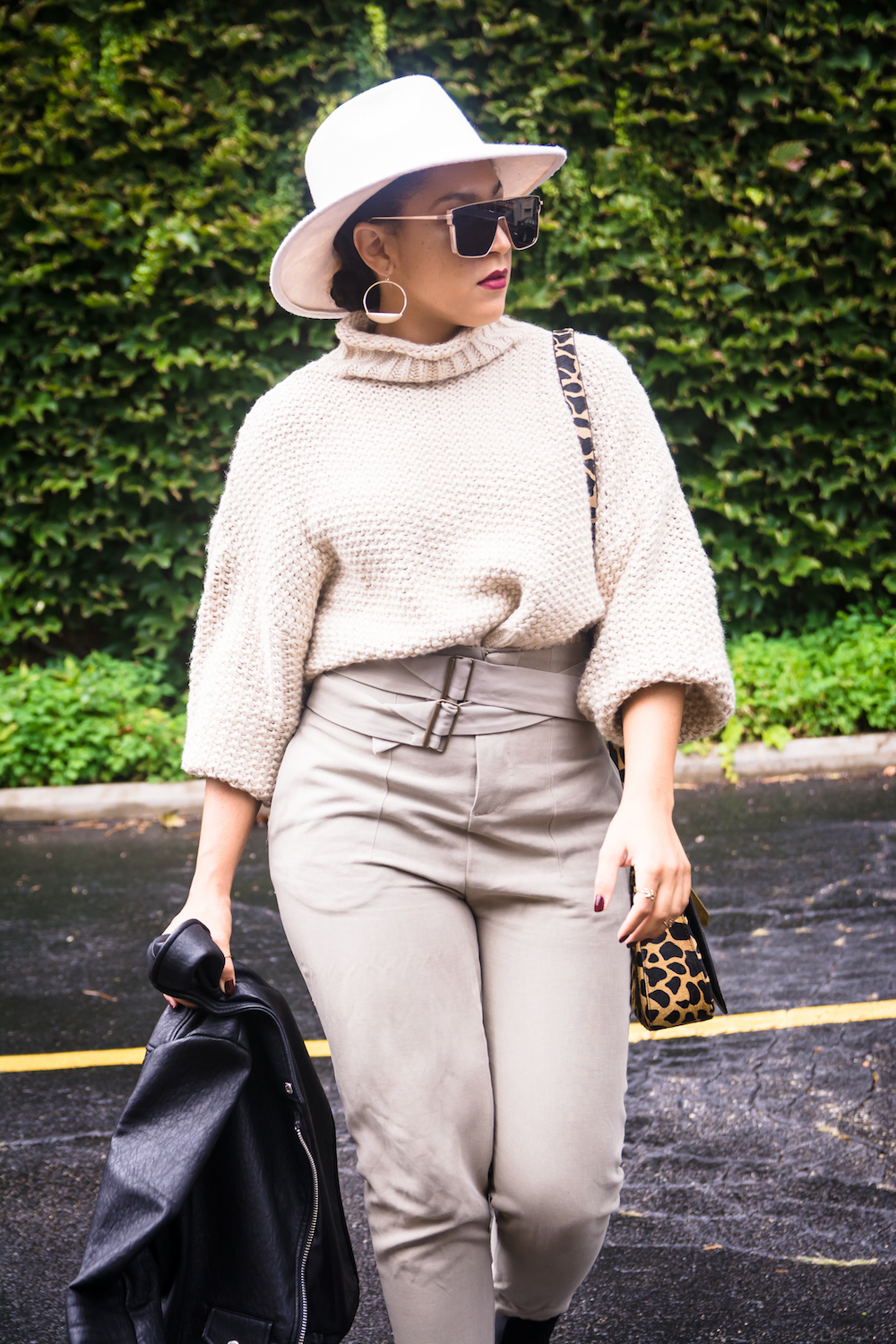 Shop my Sweater Picks for Pear Shaped Women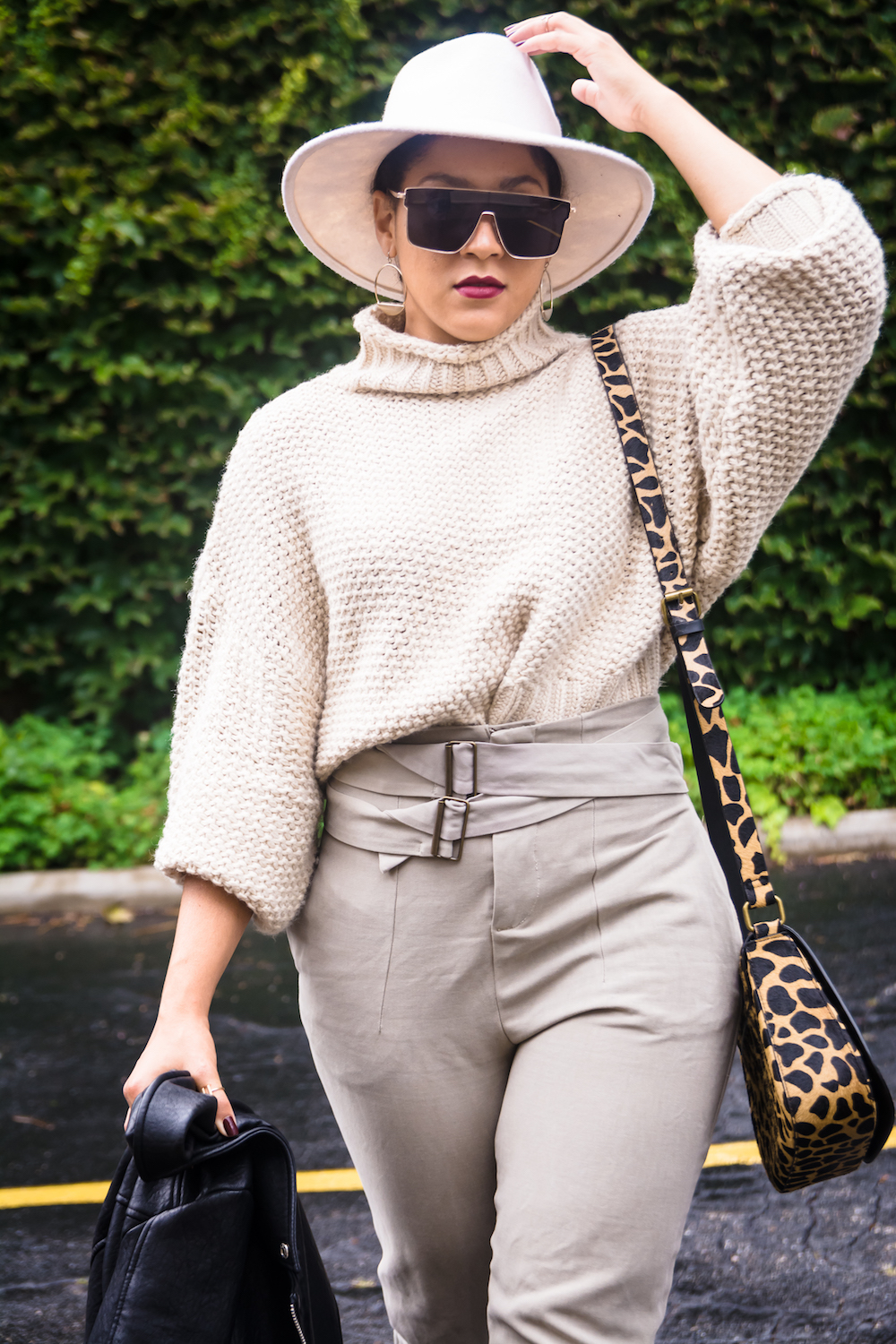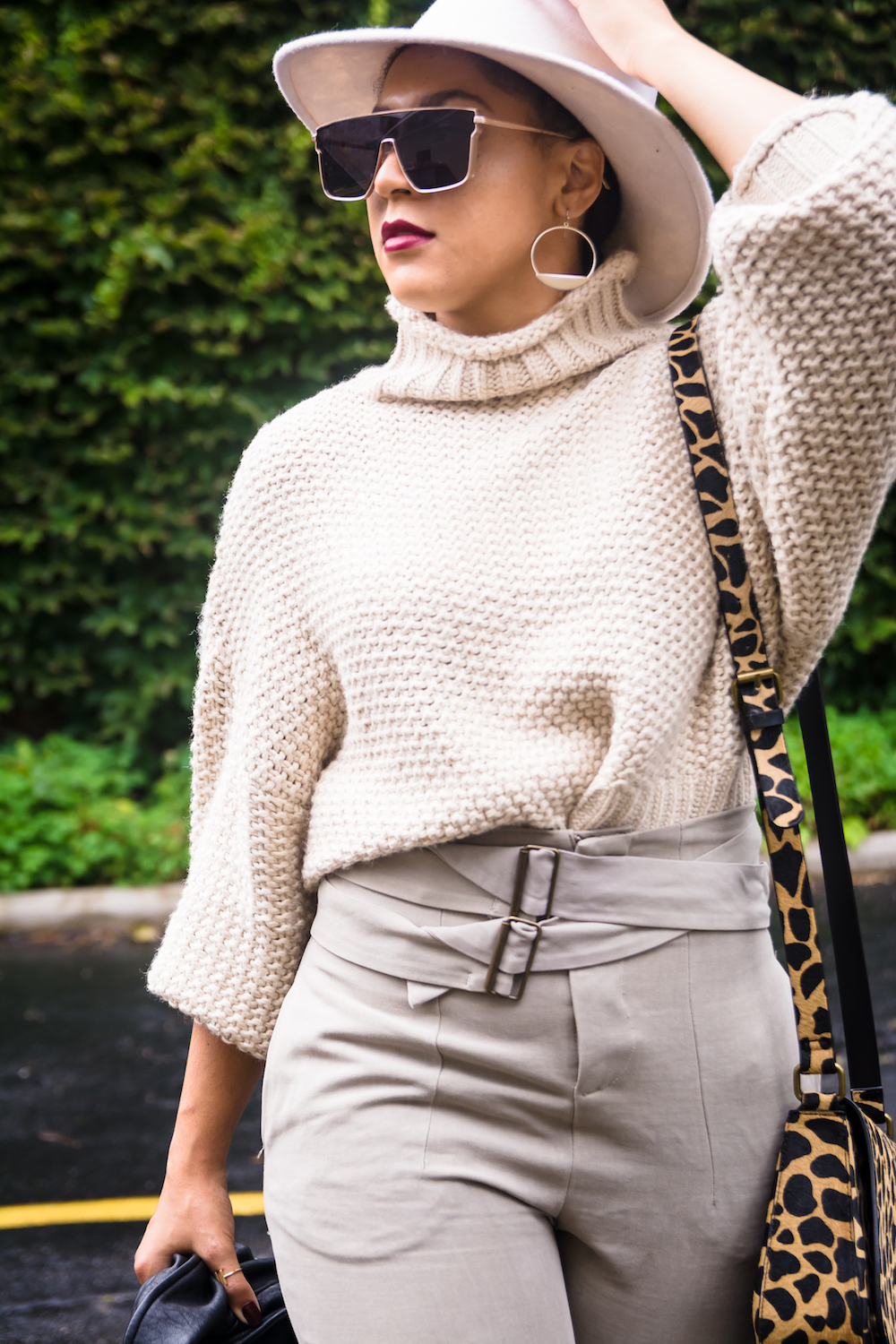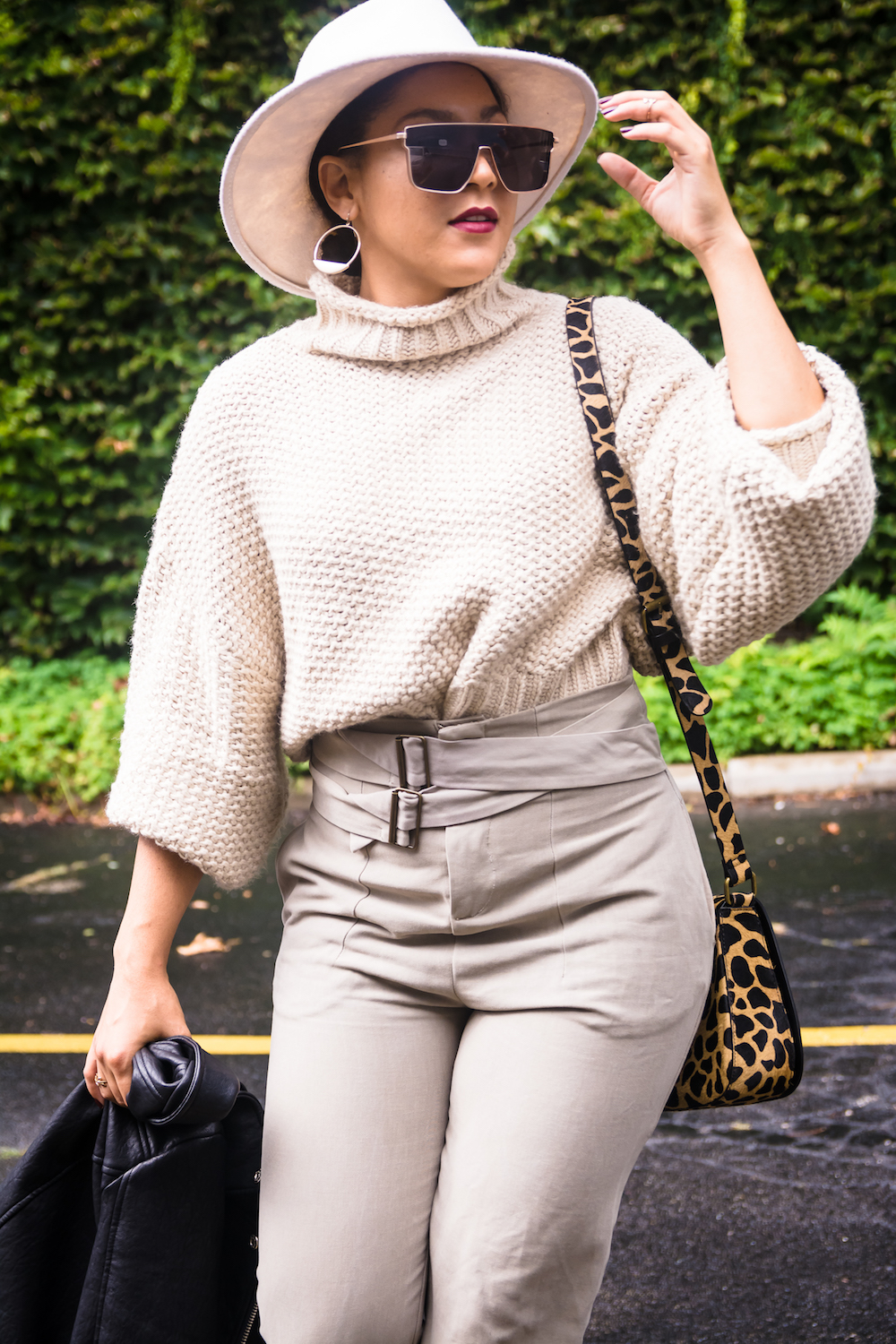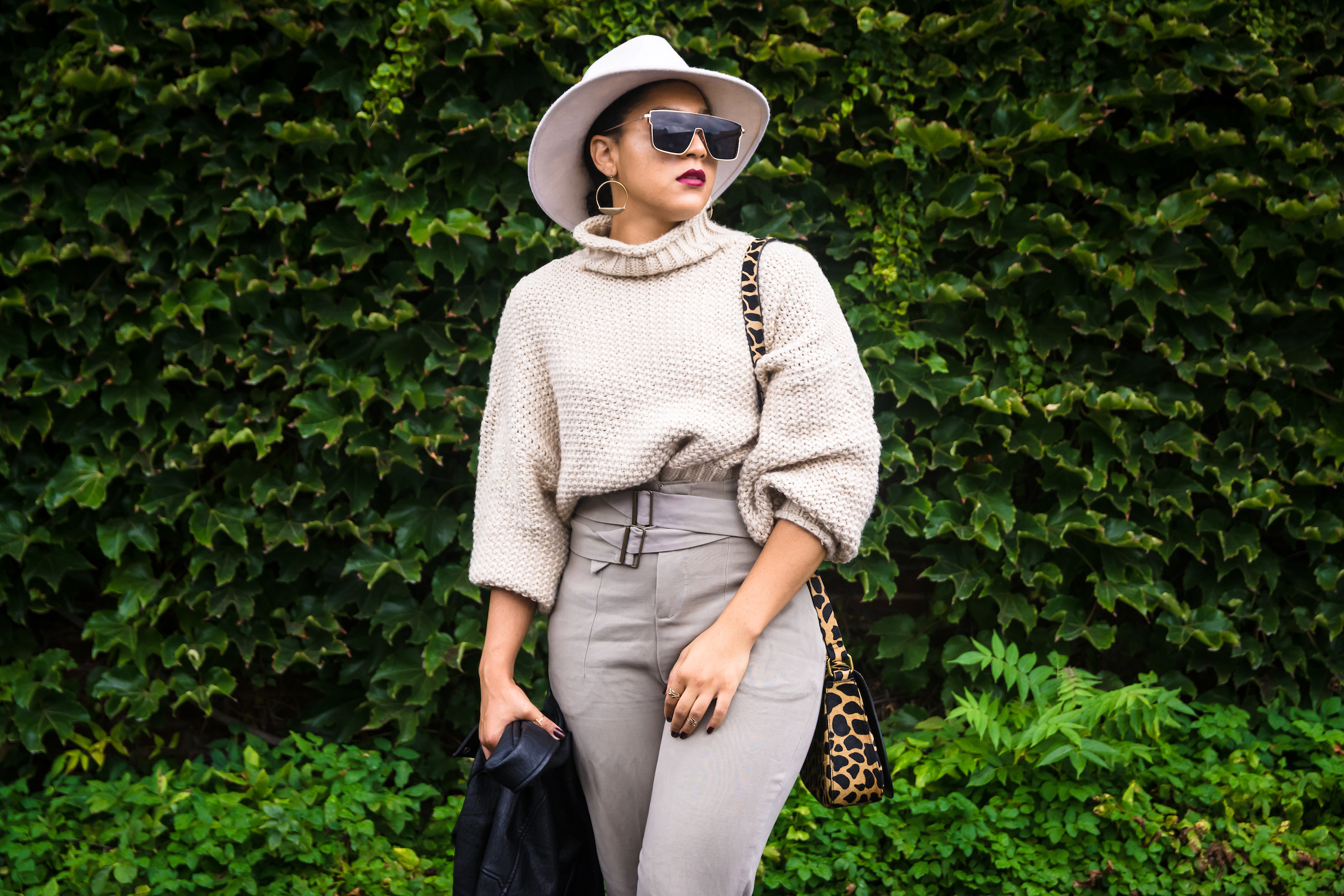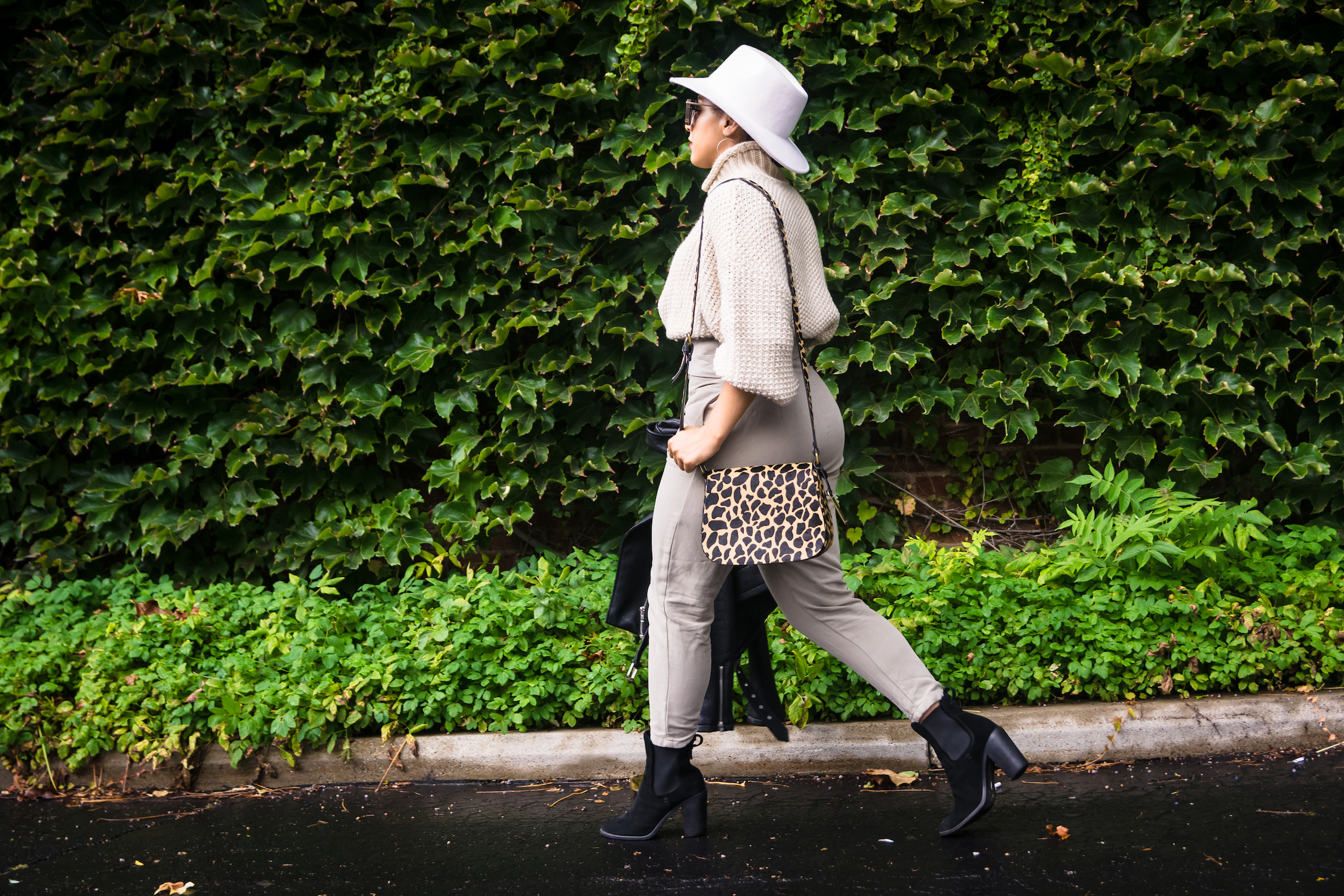 This post contains affiliate links, which means that if you click on one of the product links, I'll receive a small monetary incentive that is of no charge to you.
Lulu's Jacket (Similar)|H&M Sweater (Similar)|ASOS Pants (Similar)|ALDO Purse (Similar)|Dolce Vita Shoes (Similar)|Levi's Hat (Similar)
Save

Don't Miss a Look!  Get Every Outfit Delivered Straight to your Inbox by Clicking the Button Below!
Save
Save
Save