Personally, I don't know why everyone loves fall so much.  It's cold in the mornings which makes walking my pup Ana DREADFUL.  I'm forever on the hunt for a sweater that doesn't sit awkwardly on my hips.  And worst of all, my office feels like it's already winter. You know what I mean, that awkward time of the year where they still have the A/C kicking even though it didn't get higher than 70 degrees outside. Though, when I think about it I guess fall isn't all bad.  There's apple cider donuts to enjoy and holiday season is around the corner.  I mean there's nothing better than Black Friday deals am I right?  But my favorite part is getting to wear all of my favorite fall colors and textures.  To celebrate the arrival of fall I decided to share with you guys some of my favorite fall work outfits to hit the blog.  From classic to edgy, I've got an outfit for every office environment.  Also make sure to check out my picks for affordable, stylish fall updates to your work wear!
Keep scrolling for some fall work outfits and be sure to comment which was your favorite look below!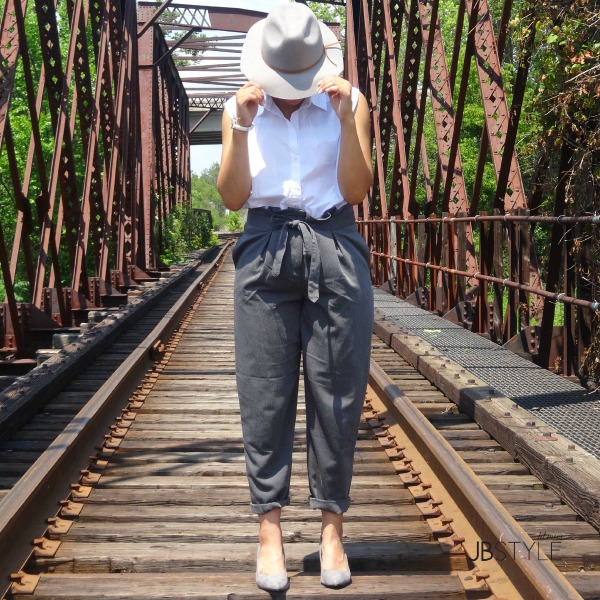 1. Rock a pair a of statement trousers, like these paperbag pants, with a simple blouse for a bold yet professional look.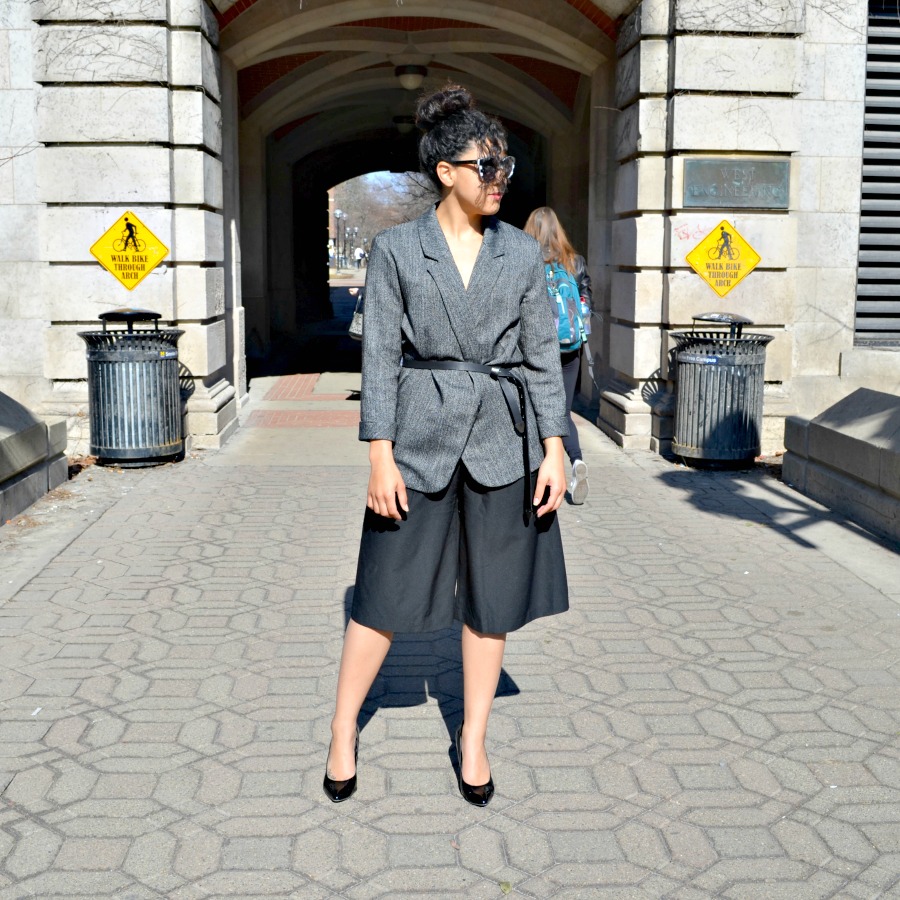 2. Cinch an oversized blazer with a belt and pair it with some on trend bottoms for a chic outfit.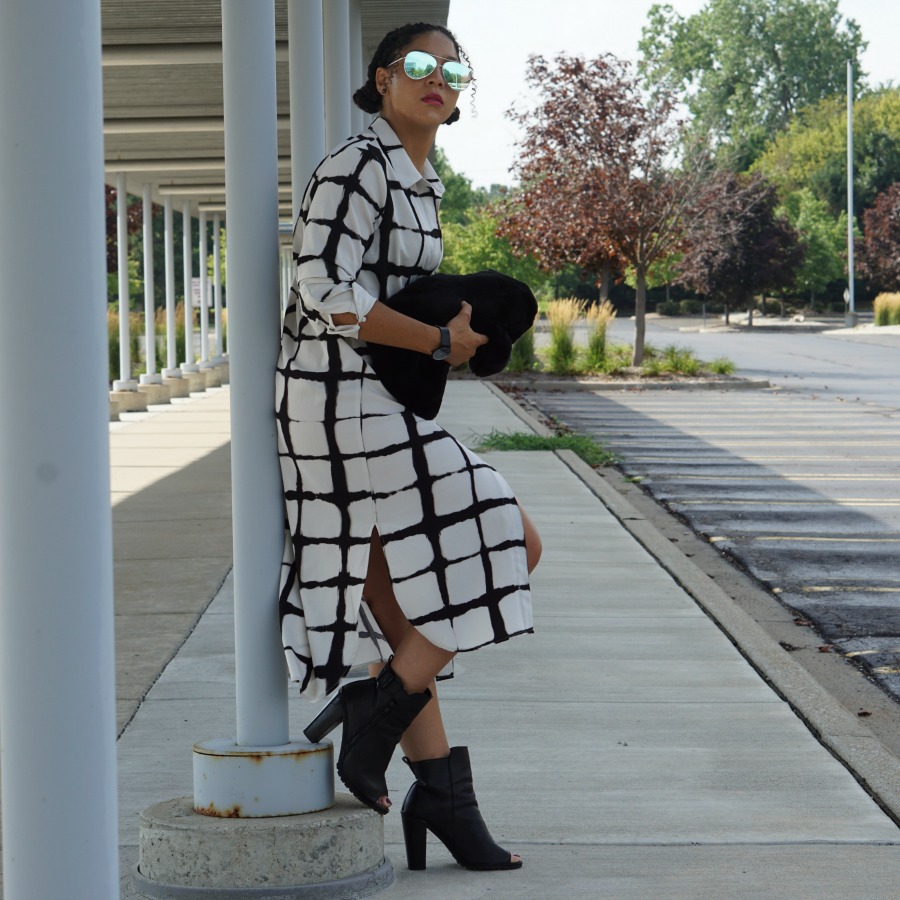 3.  Get a bit edgy by wearing a midi or maxi dress in a bold print to show your tomboyish side at work.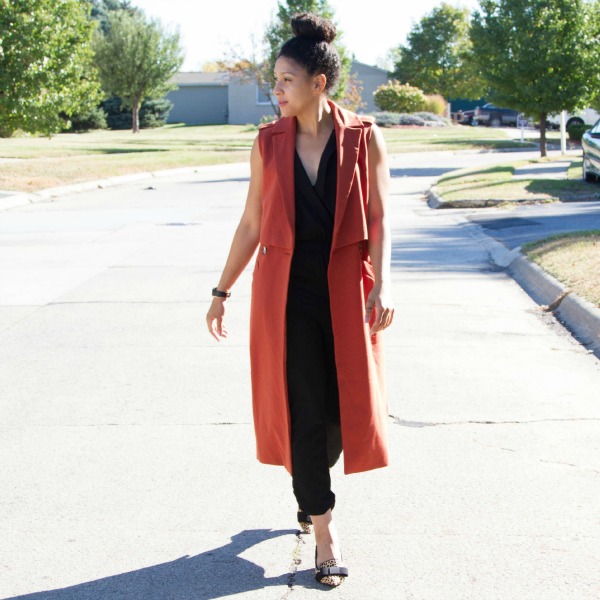 4.  Add a pop of color to an otherwise plain jumpsuit by layering a fun longline vest over it, bonus points if you add some print!
5.  Go all out and color block this fall with a suit in a classic autumn hue mixed with a blouse in an on trend color.
6.  Try out the pajama trend at work by dressing up a silky jumpsuit with fun heels and a bold jacket or blazer.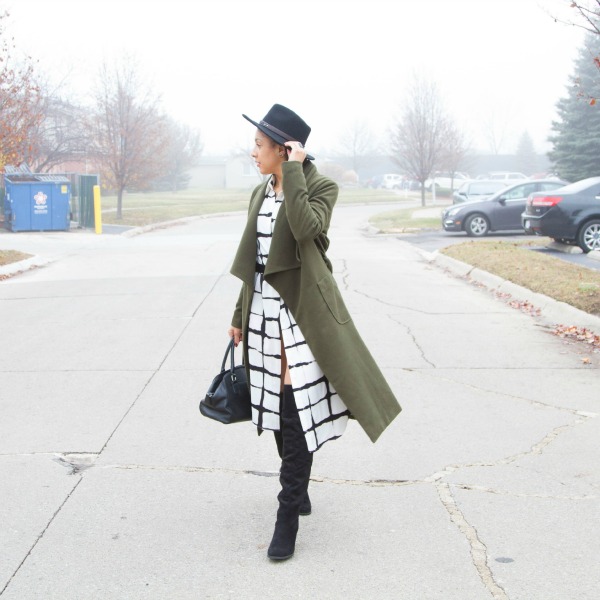 7.  Don't be afraid to wear your over the knee boots to the office.  Rock them with a fun dress or skirt that's 9-5 appropriate.
8.  Make a cropped sweater office friendly by pairing it with ultra high waist trousers for an edgy yet comfy outfit.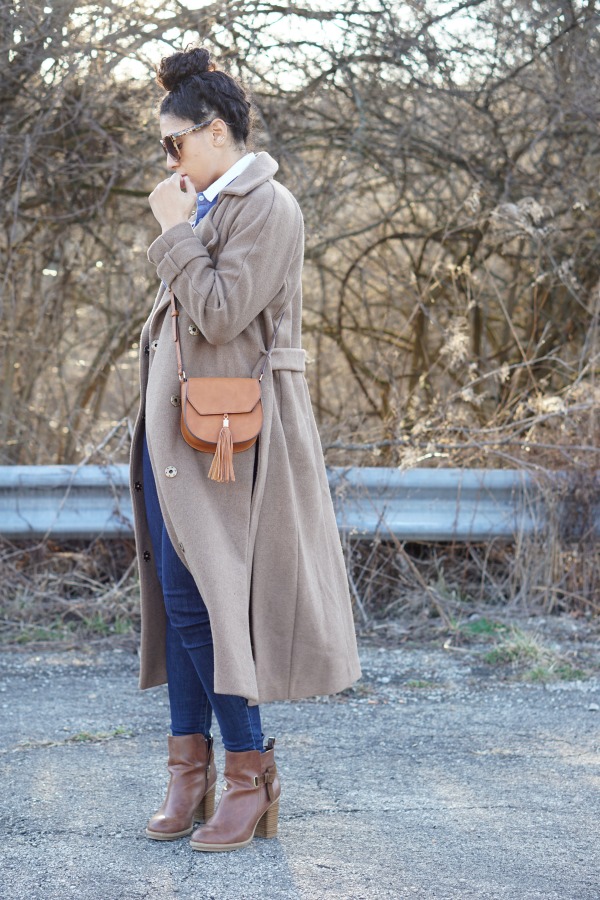 9.  For casual Friday, tuck a fun button up into your favorite jeans and pair with a classic coat and booties.
This post contains affiliate links, which means that if you click on one of the product links, I'll receive a small monetary incentive that is of no charge to you.
Shop my Fall Work Wear Picks: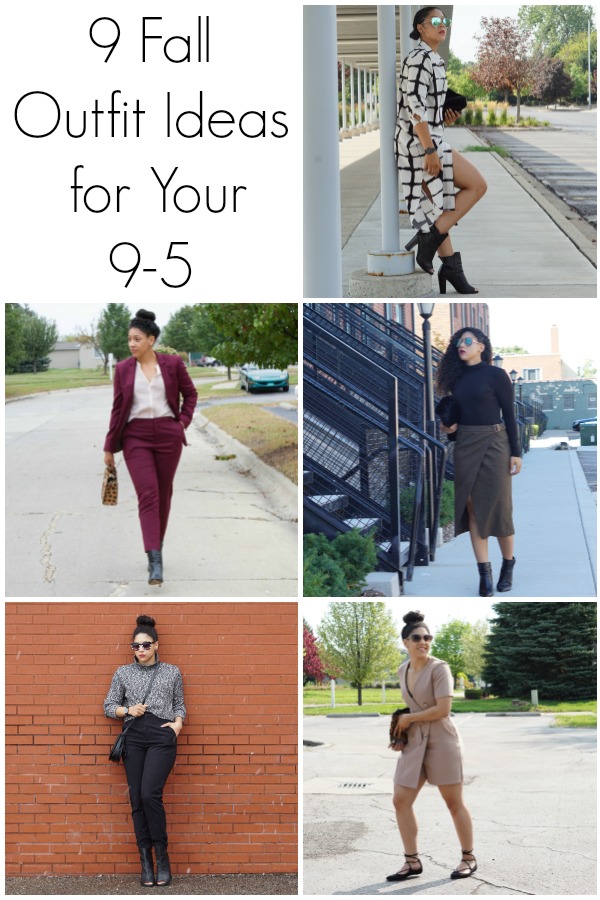 See what else is going on with Lil Miss JB Style on:
Instagram|Bloglovin'|YouTube|Facebook|Pinterest
Save
Save
Save