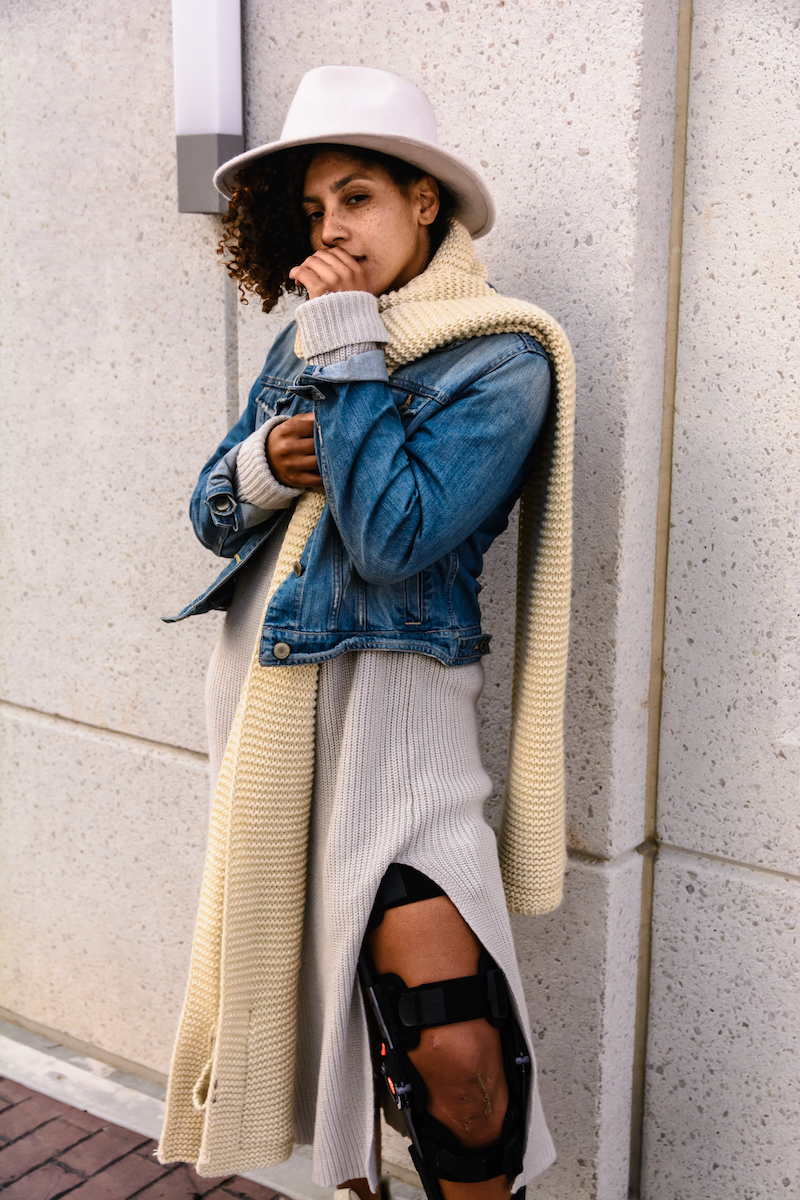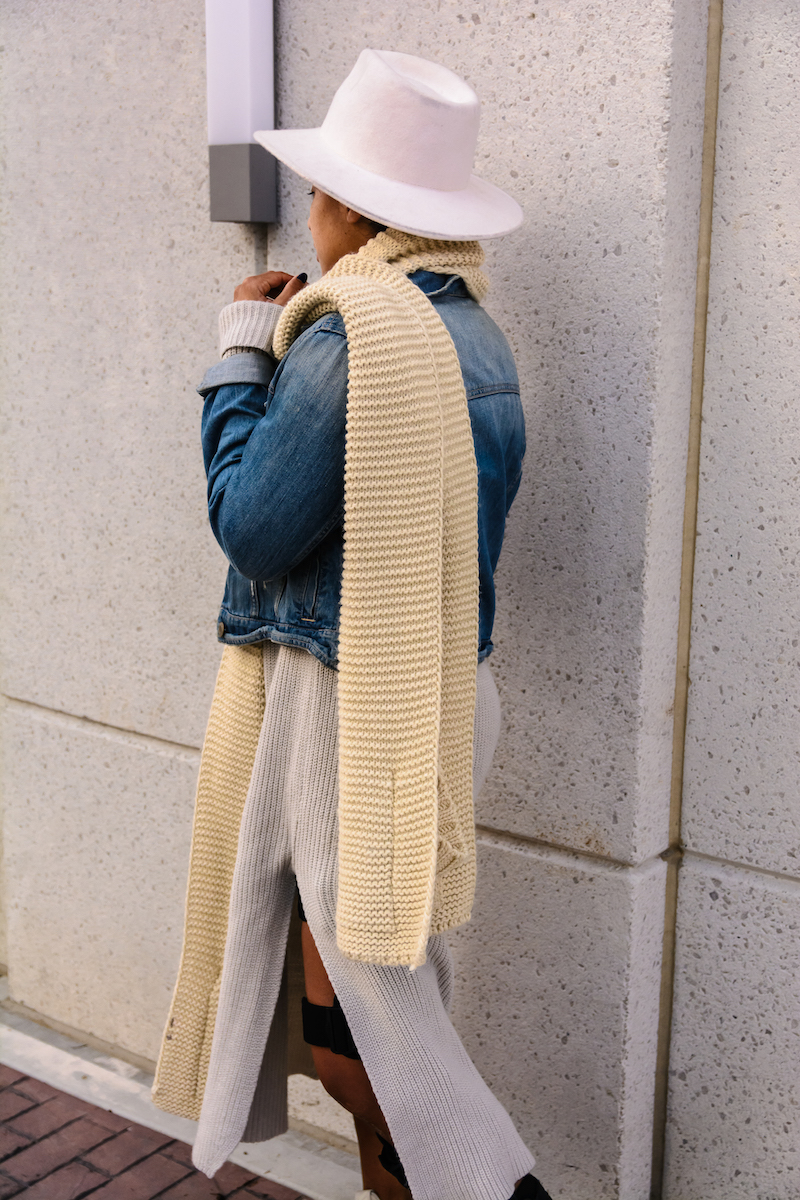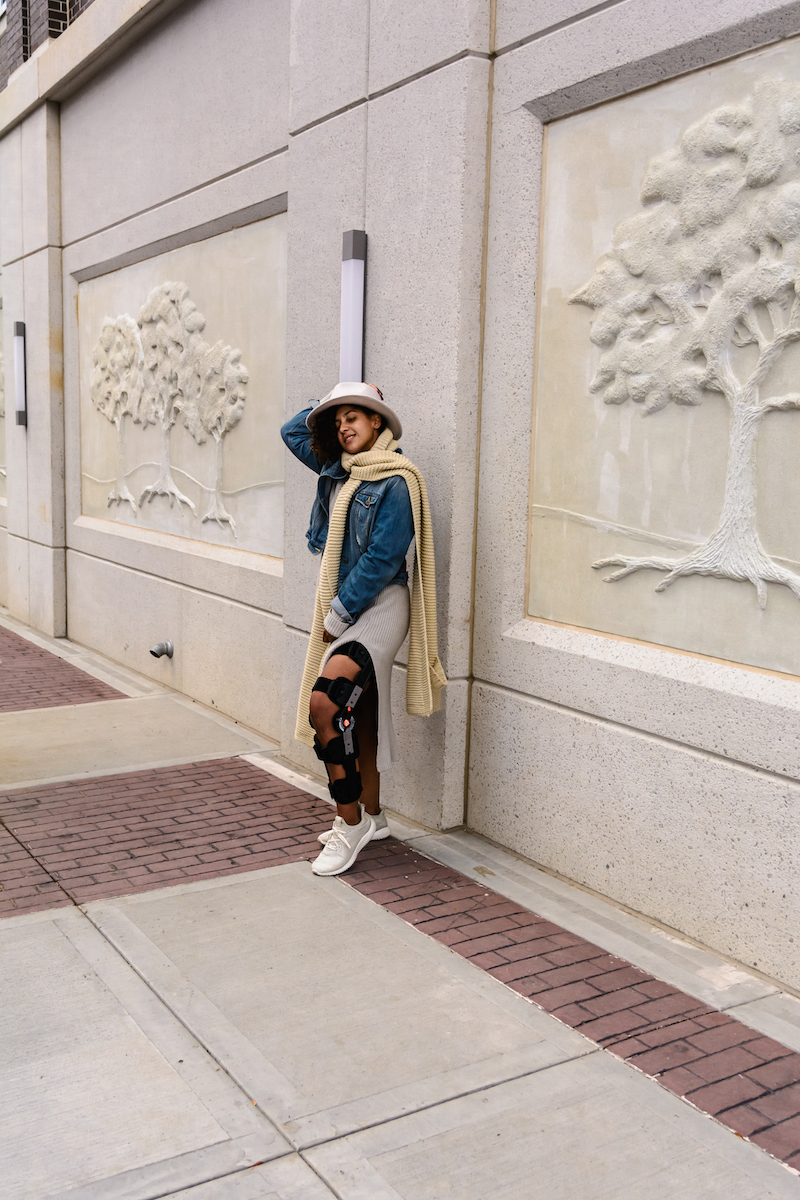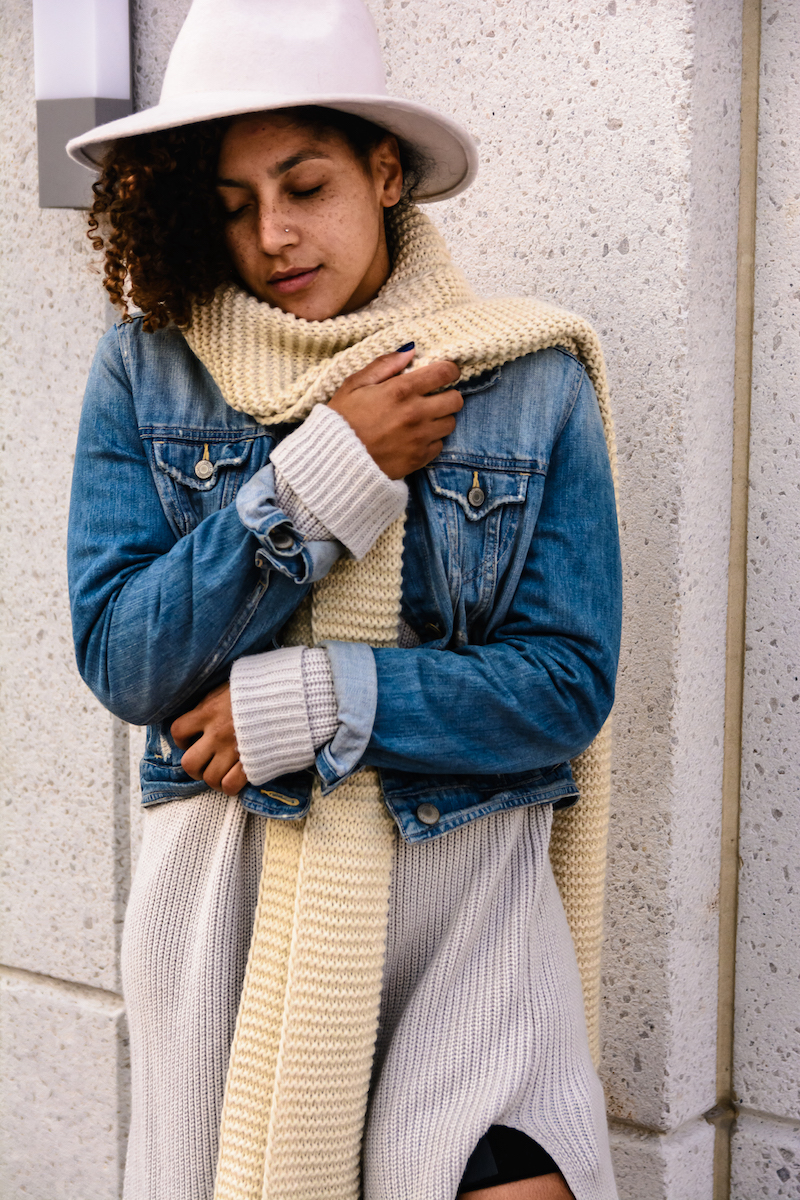 Who doesn't love a cozy fall outfit?  There's something about the dropping temps that innately causes us to push style aside in favor of comfort.  I mean think about all the clothes you push to the side as soon as it gets cold out without a second thought.  But it's when those summer clothes are put away that you rediscover your cozy fall favorites.  For me that's this maxi sweater dress I bought last year.  It's the ultimate style meets comfort piece for fall.  What I love about this dress is that it's a classic piece that can be on trend with a few simple additions. Western flair is very in right now.  And believe it or not younger me was all about western wear.  I even had a fringe faux leather jacket and purple cowgirl boots that I wore everywhere!  But to be honest older me has been struggling with whether or not to give the western trend a try. That was until it dawned on me I already had some classic western pieces in my wardrobe:  a wide brim hat and denim jacket.  So I decided to pair them with my dress and shockingly I wasn't hating the vibe!  I decided to take it a step further and give the whole wearing sneakers with everything trend a try as well.  Especially since those are pretty much the only shoes in my wardrobe I can wear since my surgery.  I finished the whole look off with an oversized scarf for an extra layer of comfort and to give it my own personal touch.  For me the best part about this look is that it's on trend but uses pieces I've had in my closet for years.  And that's the thing about style.  There are some whimsies that follow you from your childhood and if you choose your pieces well you can mix and match them year after year to still be on trend without spending money or wearing what everyone else is wearing.  If you're loving this maxi dress be sure to see how I style it last year!

Photos by Jordan Bowens
Don't Miss a Look!  Get Every Outfit Delivered Straight to your Inbox by Clicking the Button Below!
Save
Save
Save