Ever since I started my big girl job, I've had the week of the 4th of July off.  And for the past few years my mom and I usually spend my off week traveling.  Last year we spent the week hiking in Sedona and the year before that soaking up the sun in Mexico.  But this year my mom is coming to spend the entire week with me here in the Mitten.  While we don't have anything formally planned, yet, you better believe no matter what we do we will look good doing it!  If you've got your holiday plans nailed down but aren't sure what to wear, then you're in the right place.  Whether you'll be barbecuing with the family or out on a boat with friends, I've got 12 casual chic 4th of July outfit ideas to help you celebrate in style.
Double Denim
For an easy casual chic look mix your blue and white denim.  Bonus points if you top it off with red accessories!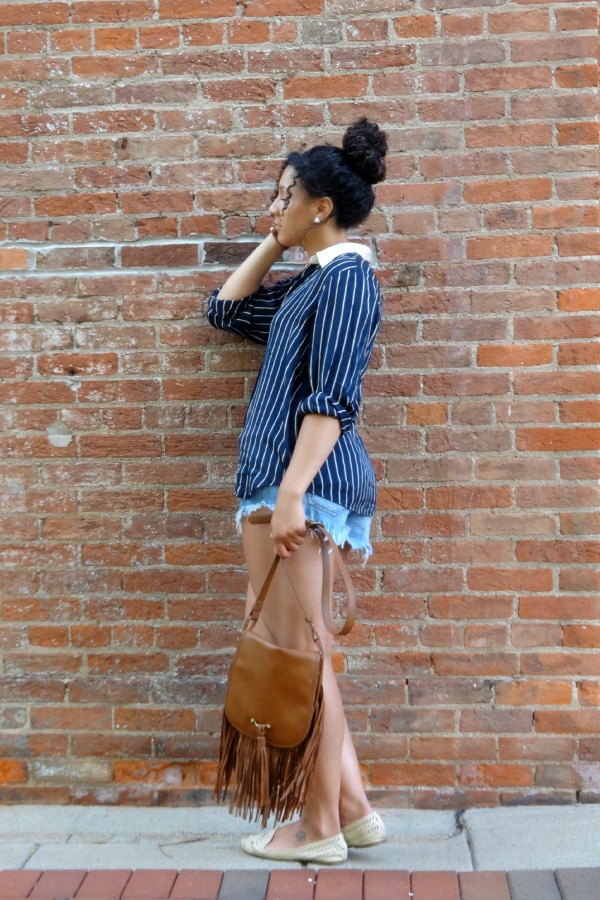 Silk Blouse & Shorts
Dress down a silky blouse by pairing it with some cut off jeans and flats for a slightly dress casual outfit.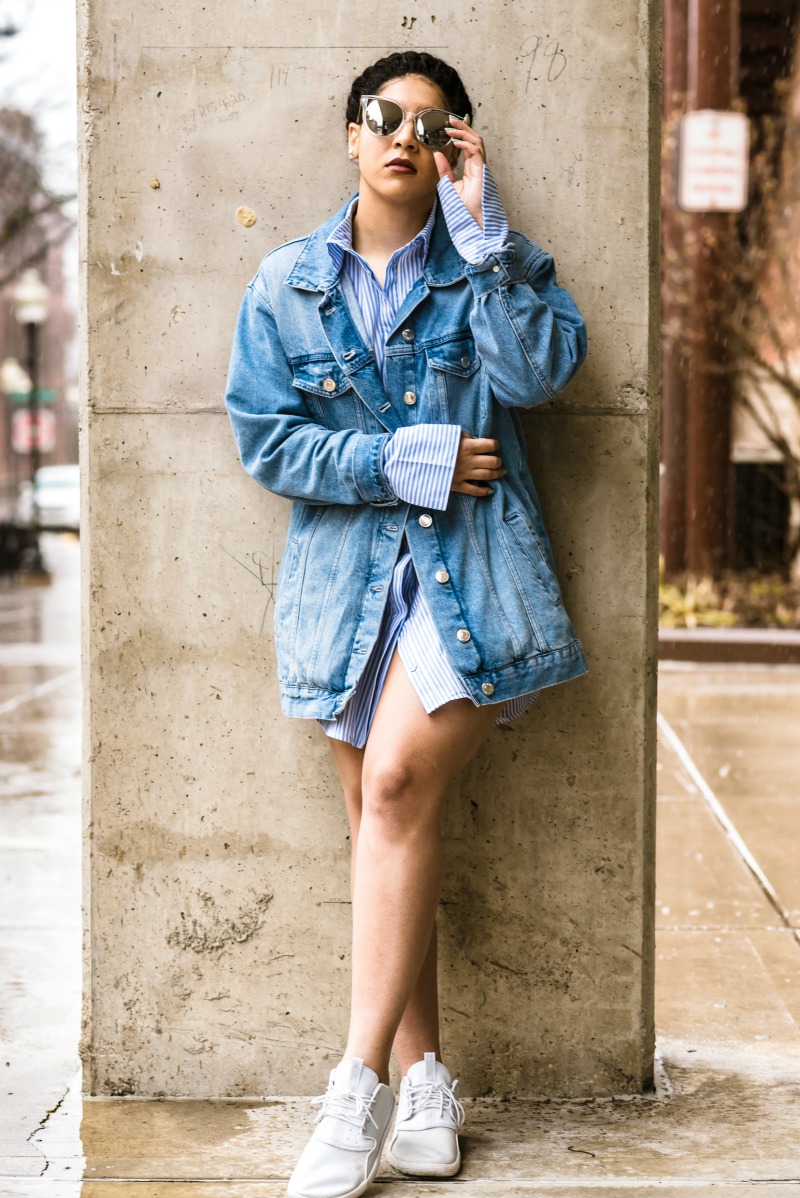 A Shirt Dress
Tone down a business-esque button down shirt dress by layering it under a long line denim jacket and rocking a pair of all white sneakers.
Crop Top + High Waist Pants
Pair a denim jacket with a crop top and a pair of high waist pants for an edgy yet laid back look.  Add some personal flair with your accessories like I did with this wide brim hat and sunnies combo.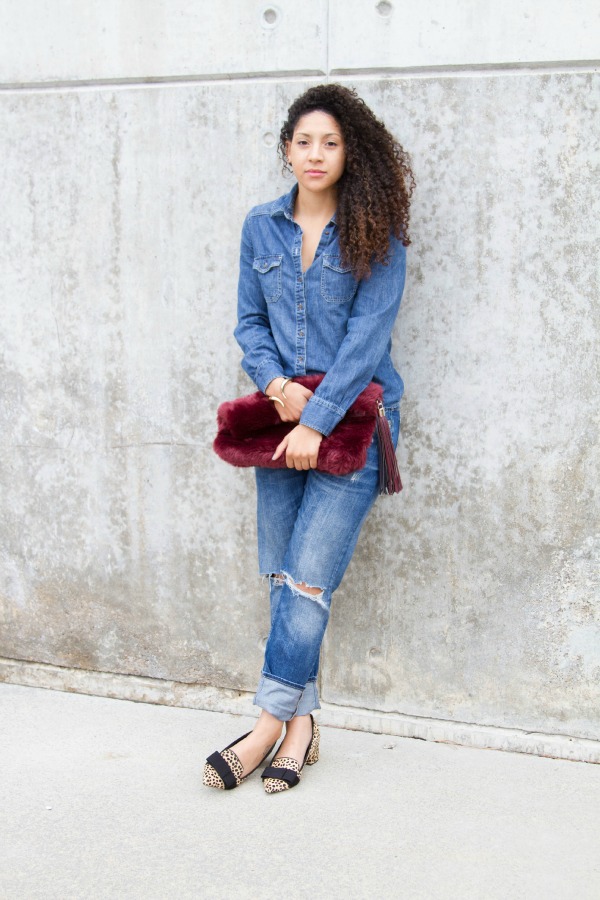 Chambray & Denim
If denim on denim is too much for you, swap out a denim top for breathable chambray.  Bonus points if you rock the same shade for an edgy yet comfortable outfit.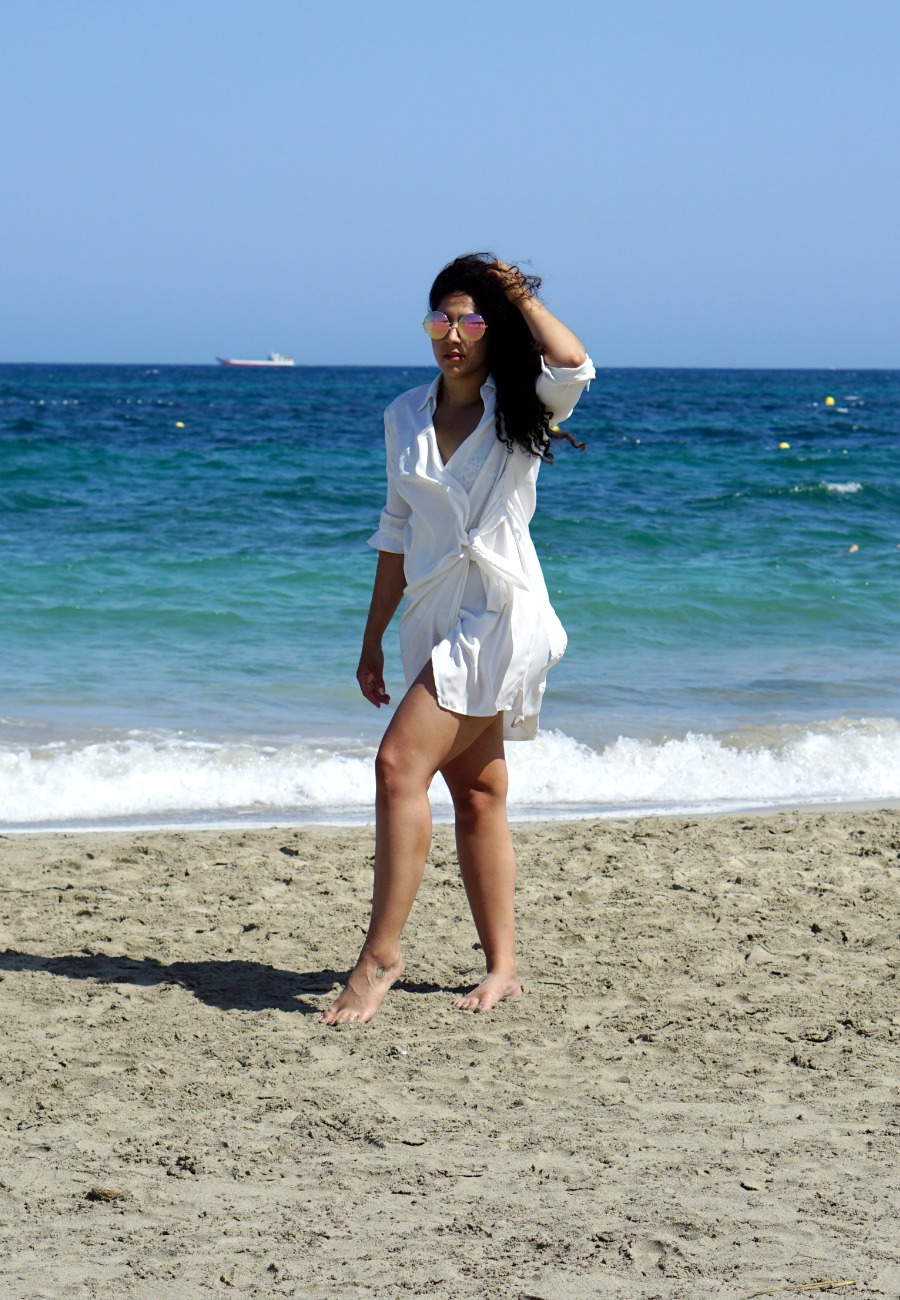 Tie Front Dress
A tie front dress is an easy throw on and go outfit that's super flattering and works for pretty much any 4th of July gathering.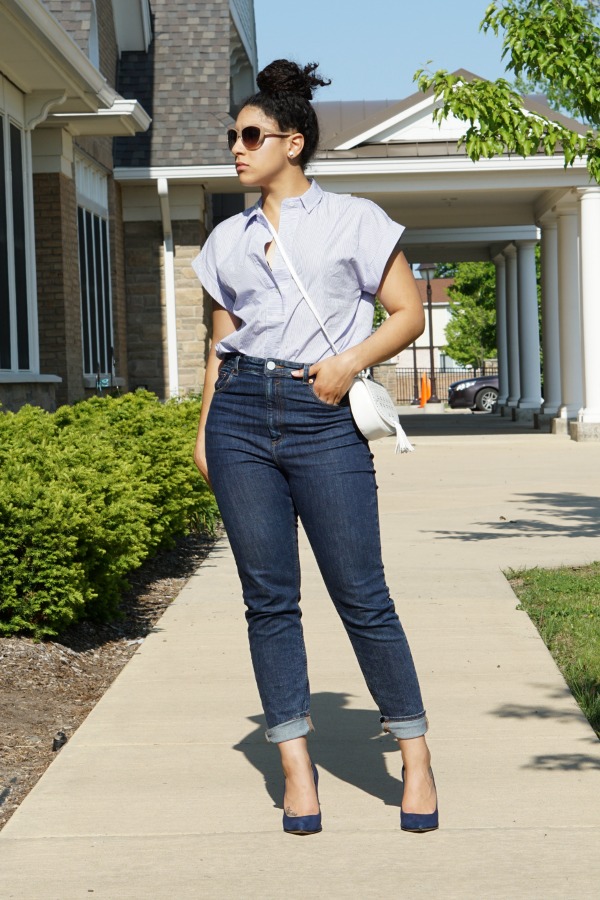 Button Up + High Waist Jeans
For a simple yet chic look pair a striped short sleeve button up with high waist jeans and a pair of block heels.
Cool Culottes
Swapping out your go to denim for a pair of culottes is an easy way to create an unexpected casual cool look.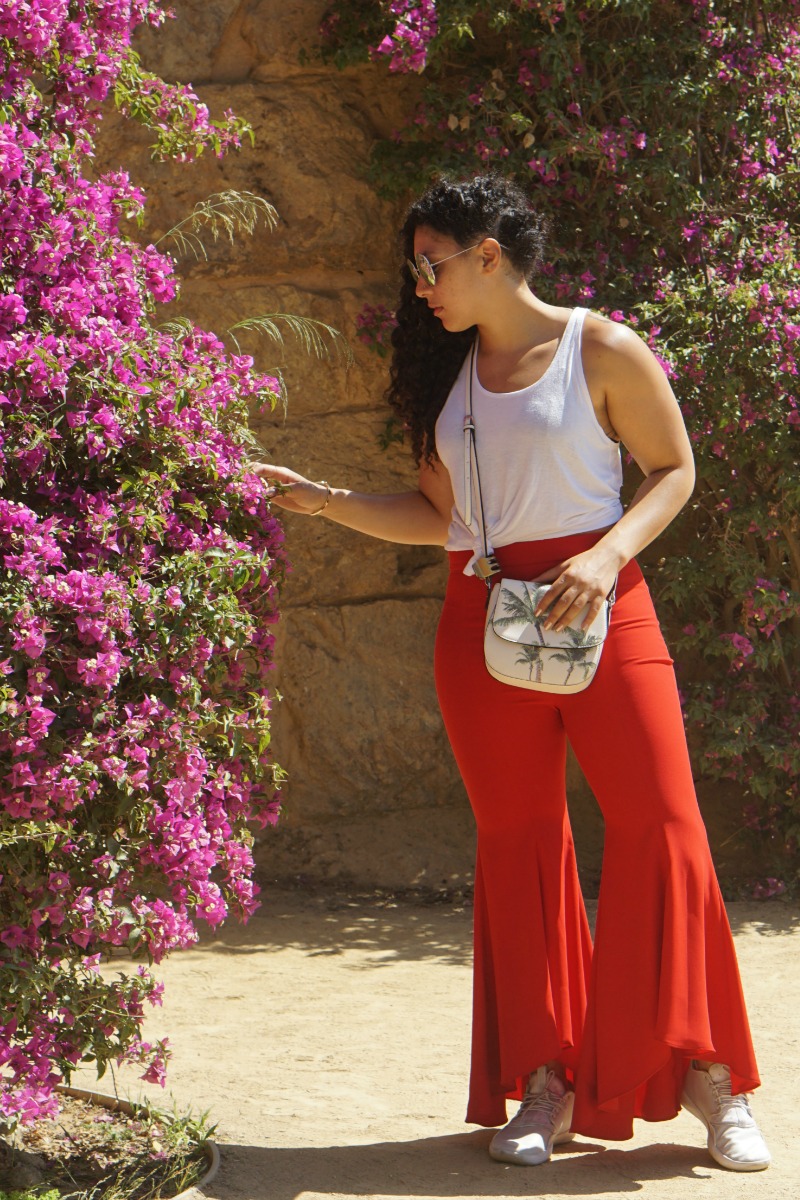 Extreme Flares
If you want to make a statement reach for a pair of extremely flared bottoms.  Pick a bold color if you really want to stand out and pair it with a classic tee to keep the outfit from being too overwhelming.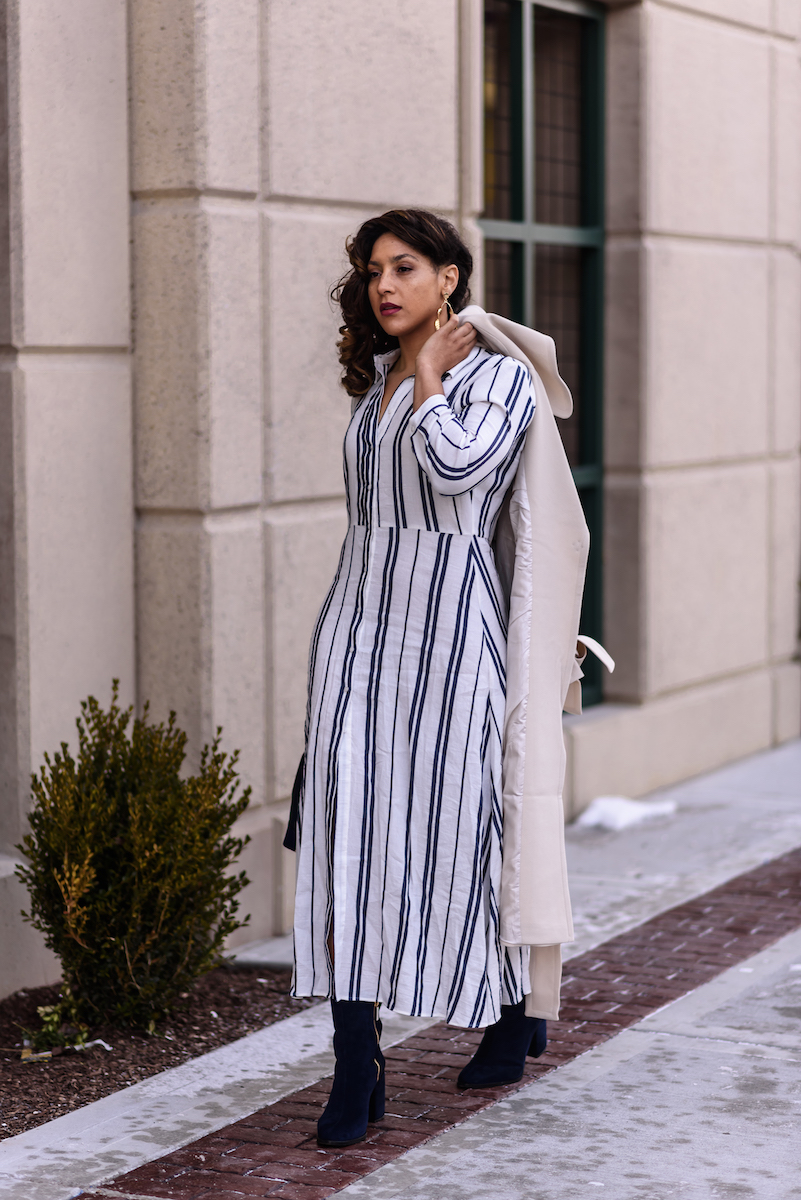 Midi Dress
For a dressier occasion reach for your trusty maxi dress.  If you're wanting a more sophisticated vibe stick simple patterns like stripes or polka dots but don't be afraid to go bold for more casual gatherings.
Mix Prints
Create a playful holiday look by mixing prints.  For newbies stick to the same print and the same color family, if you're feeling extra branch out to include other colors or patterns.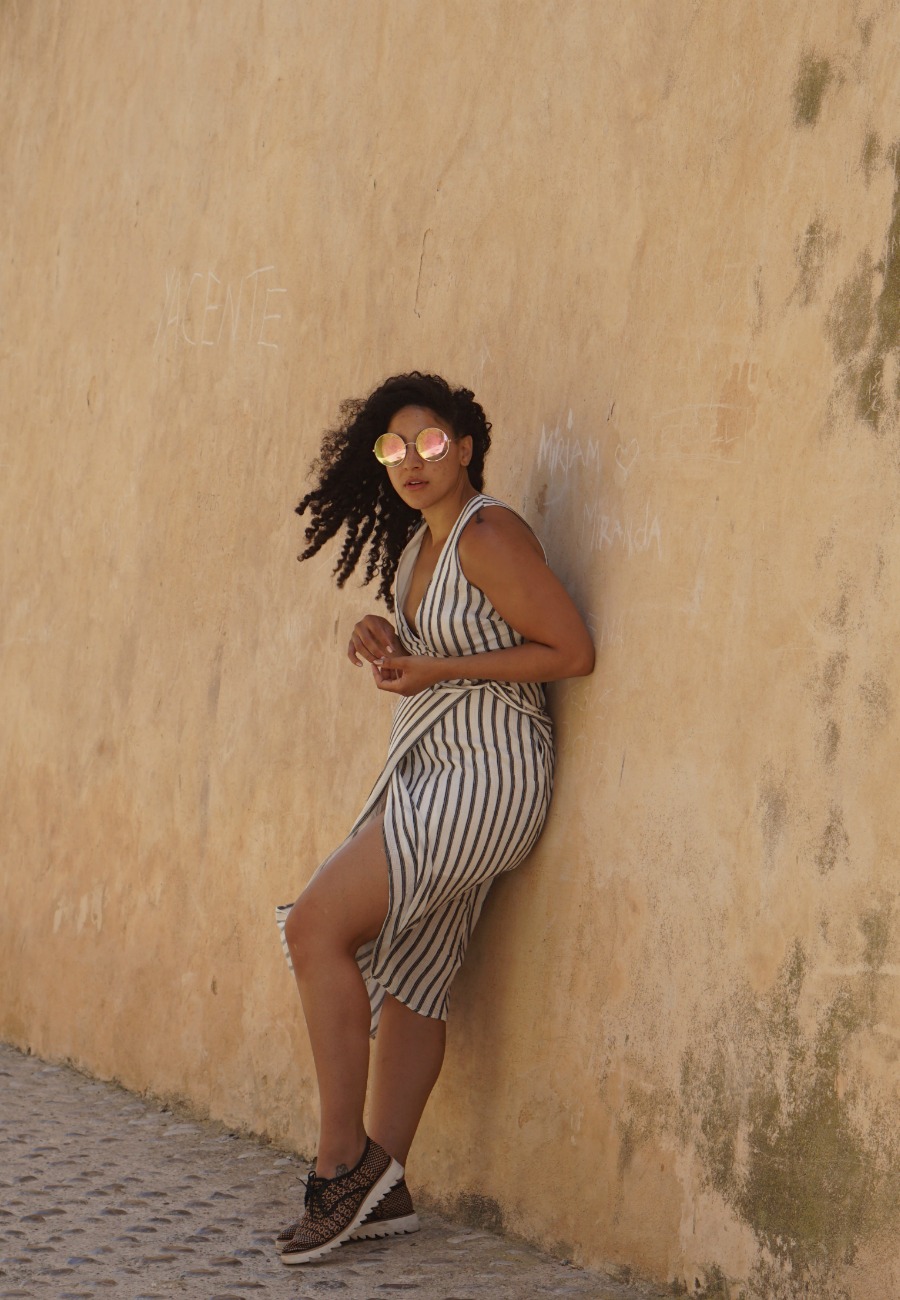 Wrap Dress
A wrap dress in a simple print gives off serious cool girl vibes.  Bonus points if you have some statement shoes to rock it with!
A few things to keep in mind before you setting on your fit are: the weather, what activities you plan on doing, and what material your clothes are made from.  You want to make sure that not only do you look killer, but you're actually comfortable in what you're wearing too!
Shop My 4th of July Picks, in case you really don't have anything to wear:
Save

Photos by Jordan Bowens
Don't Miss a Look!  Get Every Outfit Delivered Straight to your Inbox by Clicking the Button Below!
Save
Save
Save