Hey loves!  I hope you had a good weekend and welcome back.  Jumpsuits and rompers, also known as play suits, are quickly replacing dresses as the new go-to one piece.  These garments are an equally versatile and stylish update for the upcoming Fall season to the easy breezy simplicity of a dress, if chosen correctly.   So today I'm going to share with you guys everything you need to know about choosing a jumpsuit that works for you!
First and foremost the most important thing to consider when buying any new garment is the fit.  If an article of clothing does not fit properly it will not look good, period.  Now as many people have experience, very few articles of clothing will fit you perfectly off the rack and jumpsuits are no exception, but there are ways to decide if it can be altered to fit your body.  Here is how you can tell if a jumpsuit will fit properly:
It feels comfortable.  If there is any part of the jumpsuit that feels uncomfortable you either have the wrong size or cut.  It shouldn't be squeezing your curves, making your body look shapeless or have to be tugged at as the day goes on.
You can move in it.  You should be able to do a complete squat, although you don't need perfect form, bend over, and perform all your routine tasks with comfort and without mishaps while wearing the jumpsuit.
The waistline hits your natural waist. Unless you are trying to make your torso appear shorter or longer, the waist of the jumpsuit should sit comfortable at the smallest part of your waist.
The goal when buying a one piece garment like this is to be sure that it fits the widest part of your body comfortably, in my case my hips/thighs, and get it taken in everywhere else as needed.
If you're wondering whether to splurge or save on a piece such as this you need to look at your personal style.  Here are some questions you should ask to determine if a jumpsuit is worth the splurge:
Do I see myself wearing this in a few years? Classic cuts, like tuxedo wrap or cowl neck, and colors are usually worth splurging on as they can more easily be worked into your attire like a LBD than jumpsuits in bold colors and patterns.
What do I have to wear with it?  You should be able to think of 3-5 outfits for your jumpsuit using clothes you already own.  If you have to buy more pieces to go with it, it's not worth spending a lot of money on.
Why do I want a jumpsuit?  A lot of people are not methodical when it comes to wardrobe additions.  Many people just go with the flow of the trends and never truly decipher why they want an item or if it will hold a significant place in their wardrobe.  If you're going with the flow then save your money.
Is it within my budget?  Don't forget to consider how much you have available to spend.  If you found a jumpsuit you like but it's out of your price range, shop around for a more budget friendly option or wait until it goes on sale.
Continue scrolling to see the rest of my jumpsuit collection and how I've styled them!
Comment below and tell me: What's your biggest struggle when it comes to jumpsuits?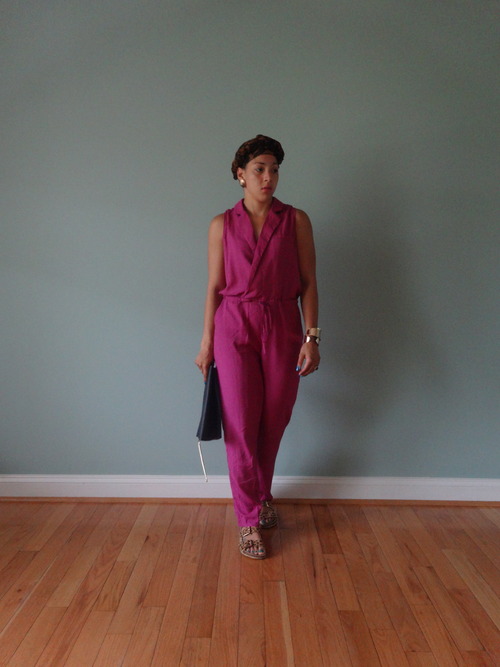 Orchid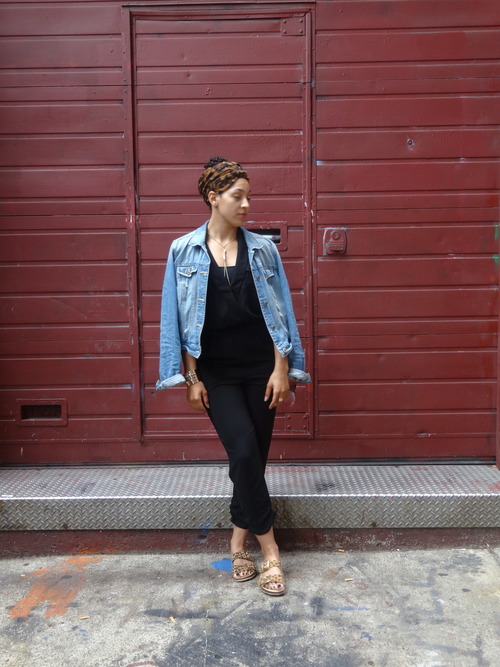 Art in the Park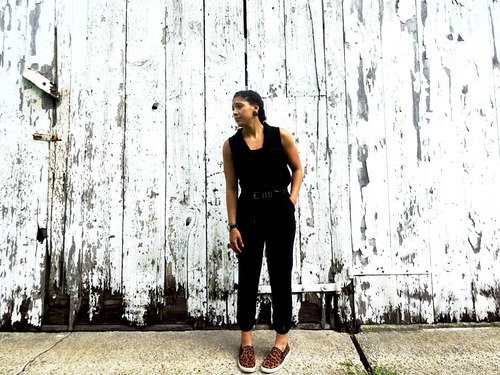 Jump-Suit Up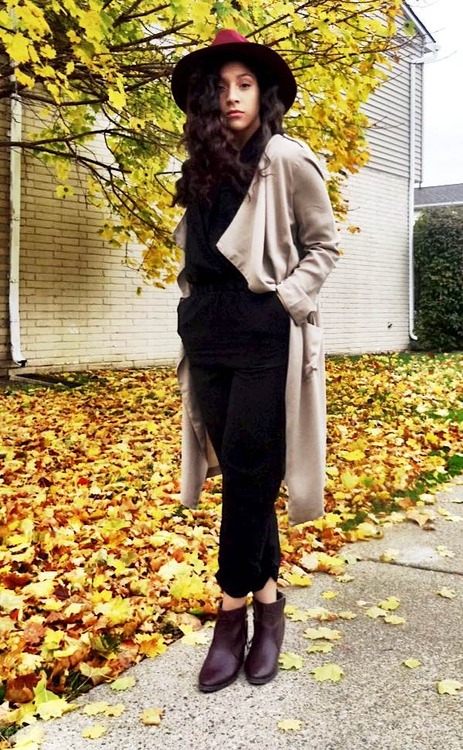 One More Time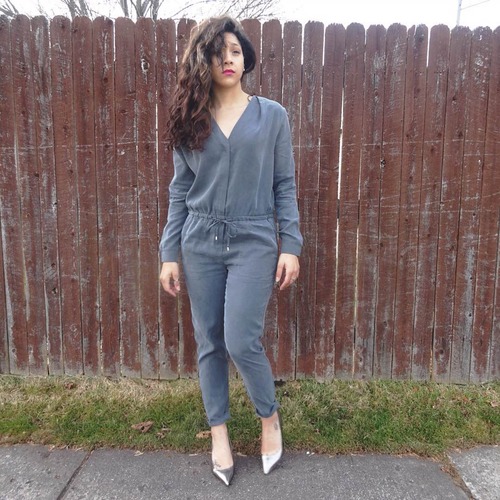 Grey Area
Want to subscribe to Lil Miss JB Style and get updates about the latest posts?  If so follow me on Bloglovin'!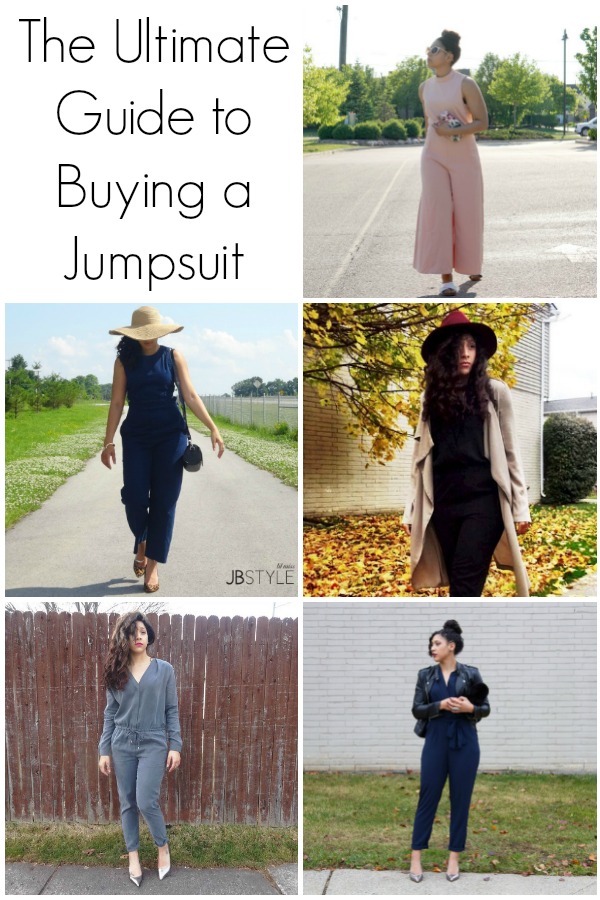 Also be sure to follow me on Instagram for behind the scenes pics and snapshots of my daily outfits.
Shop my Jumpsuit Picks: